---
Thredbo MTB offers clinics for riders of all levels. If you are looking to tweak your mountain biking skills, gain confidence riding the mountain or after tips on trying something new then the Thredbo MTB instructors have a clinic for you.
Private Clinics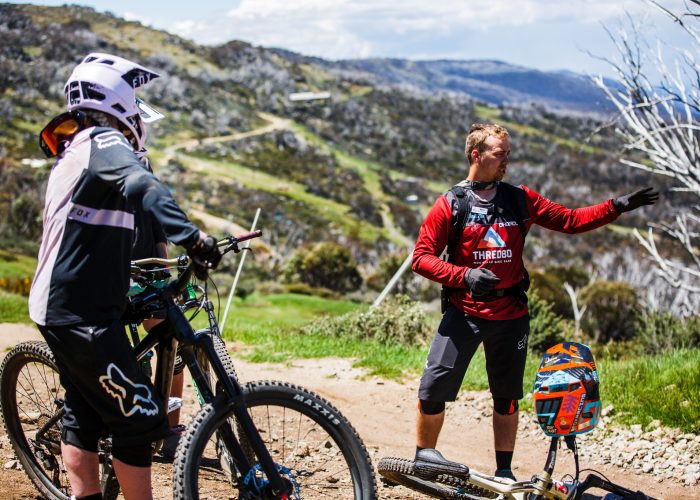 Private Clinics (Max3)
If you are looking for a session geared around you and your outcomes, the more intensive 2.5hr private lessons are ideal. Guided by Thredbo MTB's experienced instructors, riders focus on developing individual skills and techniques needed to ride Thredbo's terrain. From cornering, to climbing, to rock drops and chutes, our instructors have all of the tips to improve your riding and make your mountain biking experience as enjoyable as possible. Riders seeking a more personalised teaching experience, at any level, will benefit from a private lesson tailored to the rider's individual needs.
Length: 2.5 hours
When: 9:30am & 1:00pm
Adult Clinics (13+ yrs)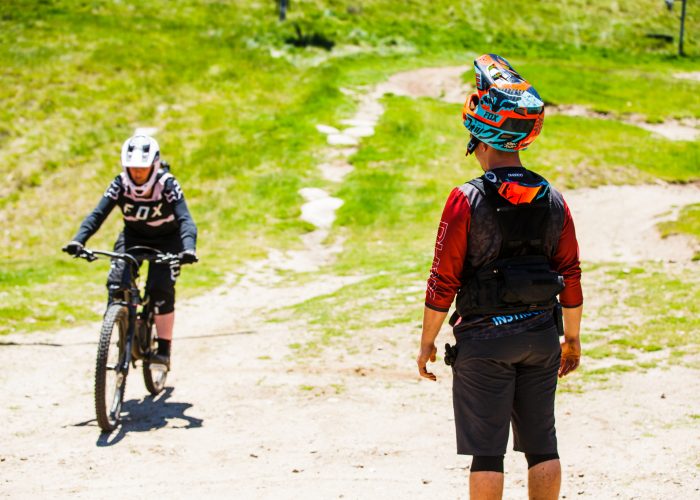 Beginner - Skills Park (Max4)
Recommended for first time mountain bikers to Thredbo. The beginner clinic utilises the village skills parks and valley floor trails with the aim of concentrating on the fundamentals of mountain biking. The clinic covers the neutral riding position, basic braking techniques, bike control and cornering. This clinic is a great introduction to mountain biking and will not use the chairlift gravity trails.
When: Daily at 10:00am
Length: 2 hours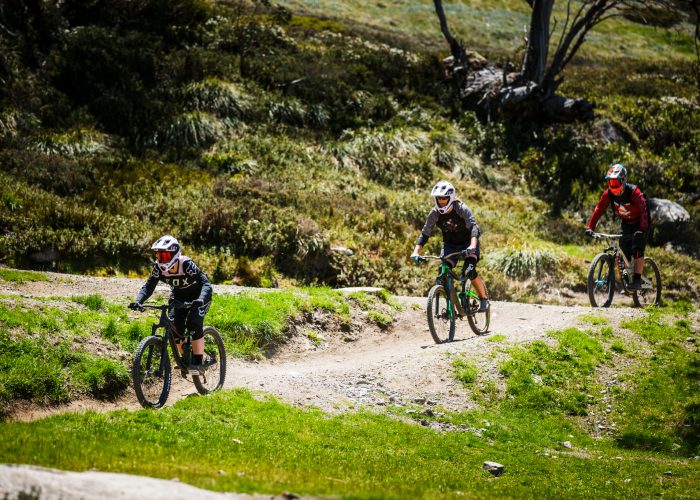 Intermediate Clinic - On Mountain (Max4)
The Intermediate clinic is perfect for those looking to improve their gravity riding skills on intermediate trails. The clinic covers the necessary skills to ride gravity trails safely including correct body position, heavy braking, advanced cornering, rollers, small jumps and drops. This clinic uses the Kosciuszko Flow Trail and Thredbo All-Mountain Trail.
When: Daily at 10:00am & 1:00pm
Length: 2 hours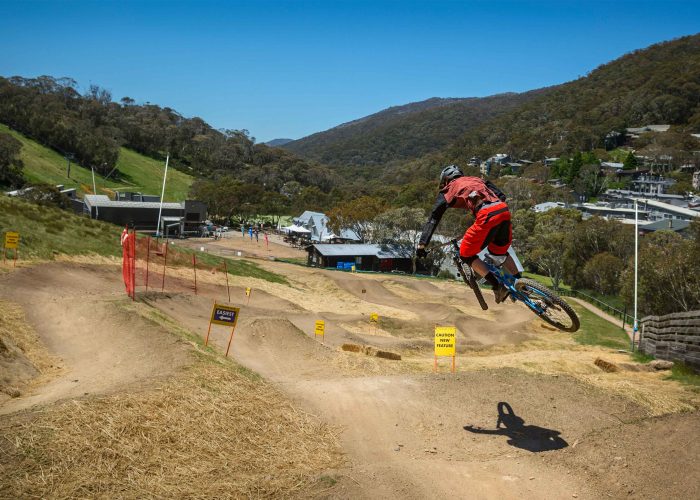 Advanced Downhill Clinic - On Mountain (Max2)
The Advanced clinic takes riders on the Kosciuszko Flow Trail and Cannonball Downhill Trail. It will give riders insight into correct line choices, aggressive riding positions and dynamic cornering. The group will also have the option to utilise the jump and skills parks to brush up on their jumping and drop skills. This is ideal for riders who are looking at getting into more technical terrain like rock gardens, drops and jumps. Riders should be comfortable on the Kosciuszko Flow Trail before undertaking this clinic.
When: Daily at 1:00pm
Length: 2 hours
Junior Clinics (8 - 14 yrs)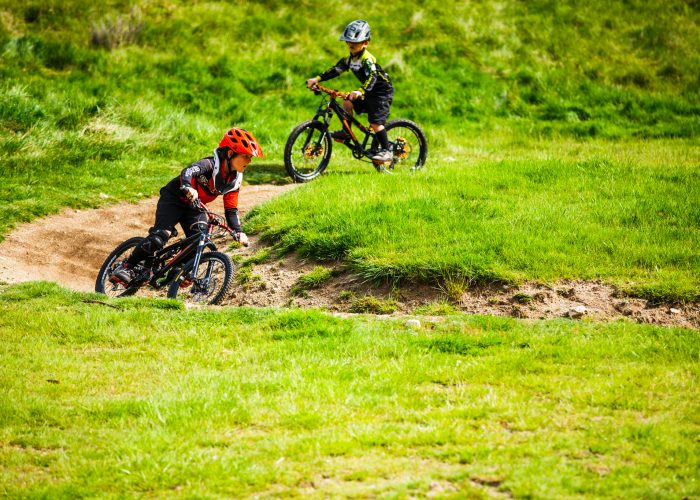 Beginner - Skills Park (Max4)
This grass roots clinic breaks down the absolute beginner fundamental's for junior riders. In a controlled area junior riders will learn the importance of balance, braking and body position. This clinic takes place in our kids skills park and green graded cross country trails within the resort.
When: Daily at 10:00am
Length: 2 hours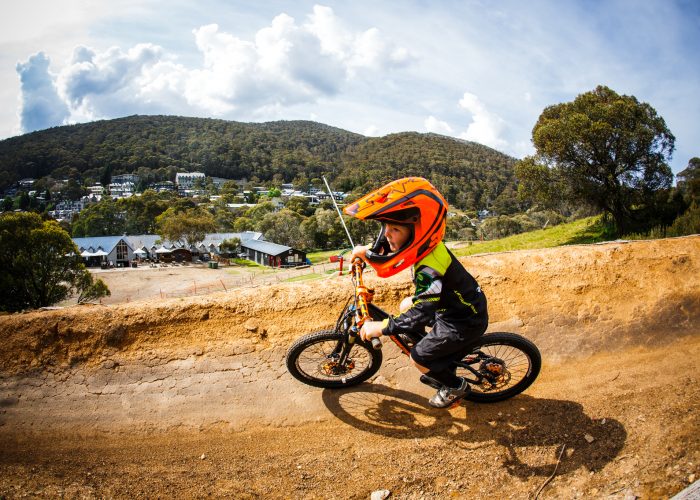 Intermediate Clinic - On Mountain (Max4)
The intermediate junior skills session is for those who are looking to ride the Thredbo Gravity trails for the first time. The clinic will cover loading the chairlift, before riding & progressing on the blue graded gravity trails including the Kosciuszko Flow & Ricochet. Body position and braking are covered more in depth along with the introduction of cornering. Junior riders will have the chance to session sections with their instructor insuring optimal progression
When: Daily at 10:00am & 1:00pm
Length: 2 hours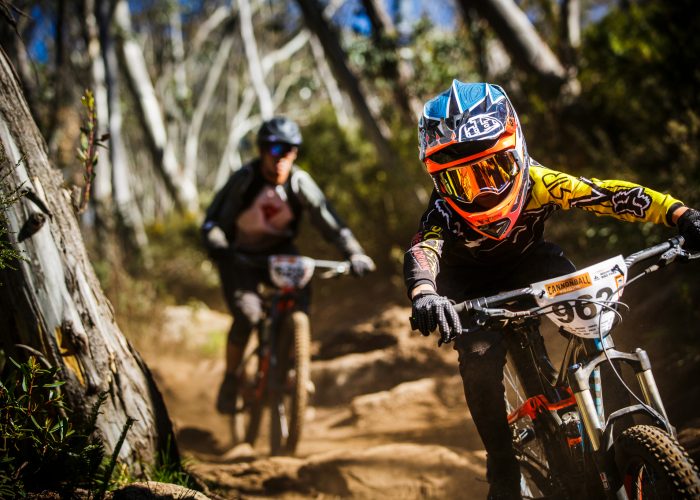 Advanced Downhill Clinic - On Mountain (Max2)
Junior riders taking on the advanced clinic will have the skills required to comfortable ride the Blue graded trails within the bike park or have confidentially completed the Junior Intermediate clinic. Riders will be introduced to much more variable and technical terrain in a controlled environment with a high level instructor. Much more aggressive riding techniques will be introduced such as speed generation and obstacle absorption.
When: Daily at 1:00pm
Length: 2 hours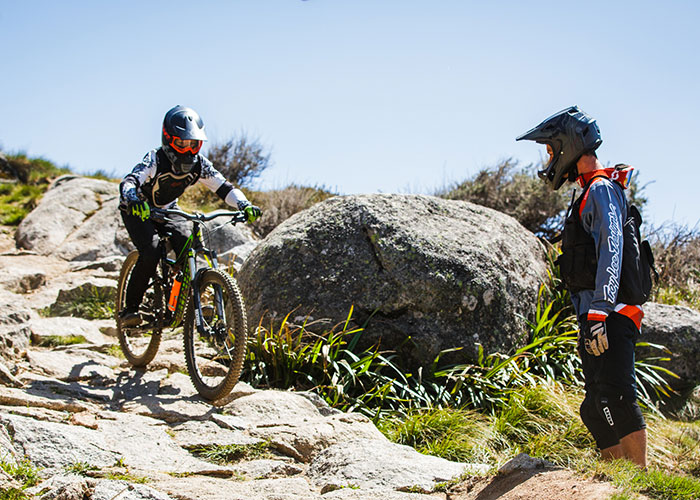 Junior Skills Program | Sold Out
This 10 week program is a fantastic way to challenge and inspire young mountain bikers in a fun and controlled environment utilising a variety of trails within the Thredbo MTB Park. Participants will be encouraged and given specific instruction to develop their confidence and skill set in a number of areas such as body position, braking, cornering and small jumps. Beginner, intermediate and advanced levels will be offered, however riders must have some off-road riding experience to participate.
When: 10 x Sundays from 2 February 2020
Price: $499 clinic only (lift access not included)
NSW Active Kids program voucher applicable product. Please note NSW Active Kids vouchers cannot be redeemed online and cannot be redeemed after the fact for this product. To redeem for this product please contact Thredbo Guest Services prior to booking by calling 1300 020 589 or emailing guestservices_thredbo@evt.com
Gravity Girls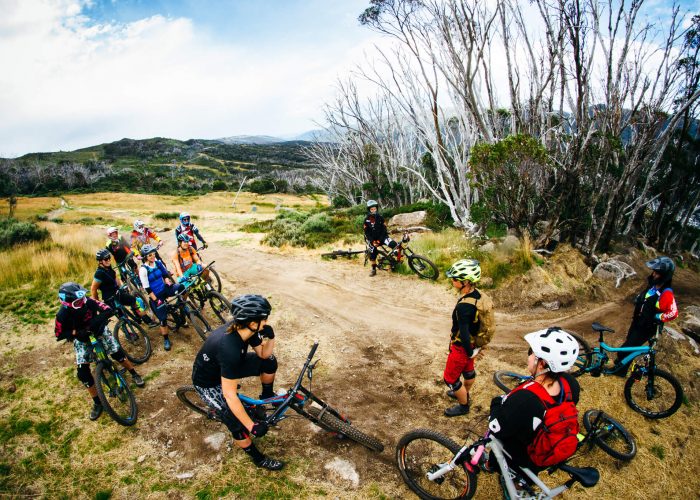 Gravity Girls
Gravity Girls is a full day women's specific mountain bike clinic designed to offer girls a non-intimidating introduction to downhill riding in Thredbo Resort. The clinic will suit riders of all abilities with the aim to progressively improve their skills throughout the day. The day will cover all aspects of riding including body position, cornering, braking, drops and jumps in a group environment. This is a great way to meet other riders and build confidence on the mountain in an encouraging all female environment. Participants will also receive a discounted lunch + free drink thanks to the Thredbo Alpine Hotel.
Sign up for news
Subscribe to our newsletter to receive deals, the latest weather, forecasts, news, events and more!