Experience the natural beauty of Australia's highest mountains in summer as you walk and hike some incredible alpine trails. Enjoy the freedom of picking up a trail map and choosing your own adventure to embark on for the day or night. Walk at your own pace on one of our special self-guided and art walks. Whether it's a family friendly hike to the top of Mt. Kosciuszko or a full day hike across the Australian Main Range, there's something for every age and ability to enjoy. With glacial lakes, unique flora and fauna plus mountains as far as the eye can see, it's a must do whilst visiting Thredbo throughout summer.
Check Out Our Bucket List Hikes For This Summer...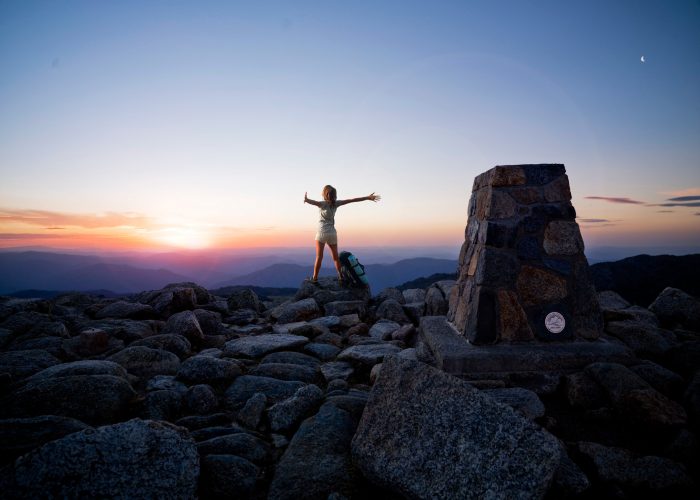 KOSCIUSZKO SUMMIT HIKE
Grade: 3
Distance: 13km
Highlights: 360-degree alpine views, Seasonal wildflowers
When: Thursdays and Saturdays throughout the season 16 Nov to 3 May; Sundays and Tuesdays during the period of 28 Dec to 26 Jan and over the Easter Holidays
Meeting time: 9:50am
Price: $55 Adult | $35 Child | $120 Family
$25 Add On for Resort Pass holders or guests with valid scenic chairlift access
Make the pilgrimage that every Australian and visitor to this great land should. Gain perspective from the highest point in the country, enjoying sweeping views into Victoria and along the Main Range. Do it for the first time, or make it a tradition…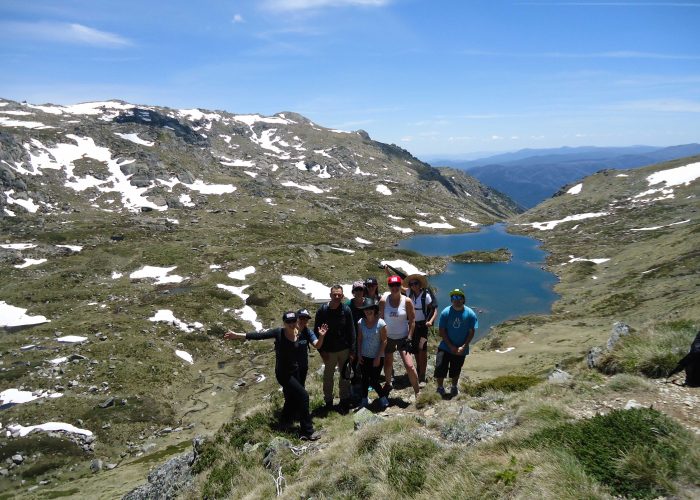 ALPINE LAKES HIKE
Grade: 4
Distance: 19km
Highlights: Glacial lakes, Incredible alpine views
When: Dec 21 | Jan 4, 19 | Apr 12, 18
Meeting time: 8.50am, 7 hours walking plus return drive from Charlotte Pass
Price: $125; not suitable for children under 15
Take a stroll out on the rooftop of this beautiful land. This is an iconic hike that promises stunning views of the mountains, beautiful unique flora and a complete sense of awe in what Mother Nature has created. From start to finish, this is a wonderful mountain experience…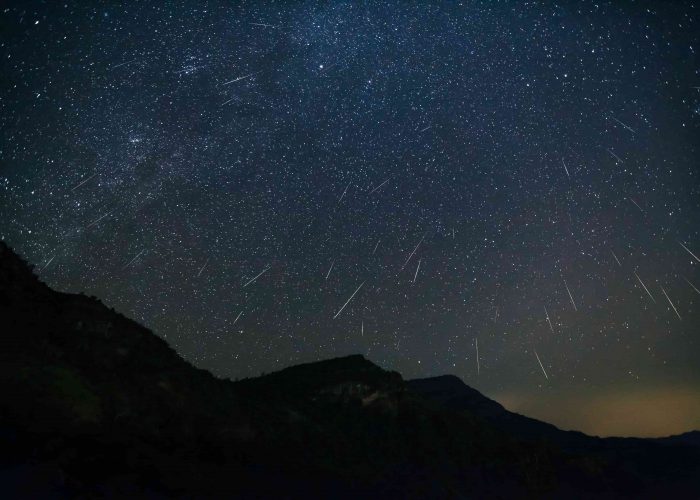 GEMINIDS METEOR SHOWER HIKE
Level: Moderate
Distance: 13km
Highlights: Meteor shower from Australia's highest peak, buffet breakfast
When: Dec 14/15
Meeting time: Approx. 11:30pm on the 14th (or midnight on the 15th)
Return back to Thredbo at 9:30am on the 15th
Price: $200; not suitable for children under 15
Experience the Geminids meteor shower from the top of Australia. The Geminids are probably the best of the larger annual meteor showers, with peak rates in recent years exceeding 140 meteors per hour. The shower regularly produces abundant bright meteors and yields such high rates that they shine through the glow of the Moon.
On the way back from this amazing experience, enjoy a buffet breakfast at Australia's highest restaurant, Eagles Nest, before descending back to Thredbo Village via the Kosciuszko Express Chairlift.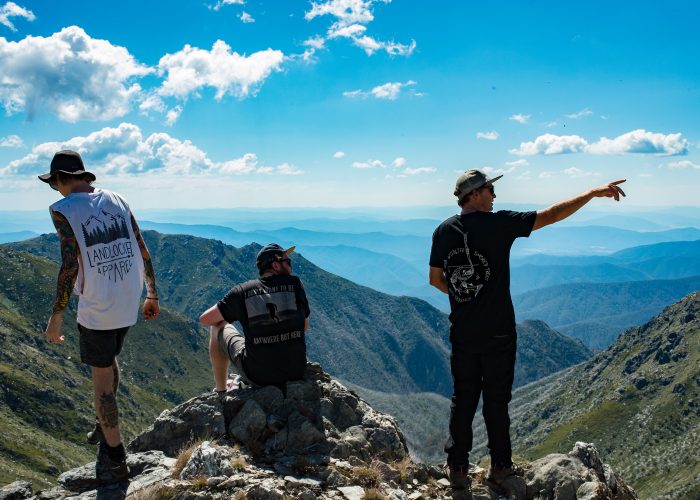 MT TOWNSEND HIKE
Grade: 5
Distance: 21km
Highlights: Remote views, no crowds, spectacular experience
When: Dec 28 | Jan 4, 12, 18, 26 | Apr 11, 19
Meeting time: 8:50am
Price: $125; not suitable for children under 15
Climb Australia's second highest peak Mt Townsend, at only 19m shorter at 2209m but most would say more spectacular in its entirety. From the top you look down onto glacial lakes and the dramatic western faces of the Main Range…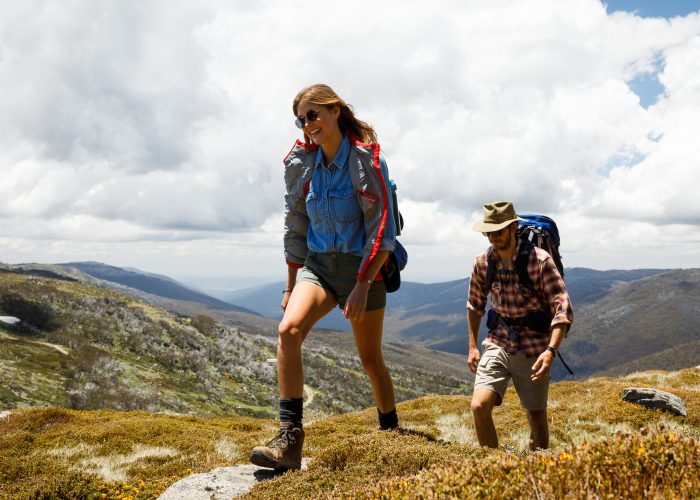 DEAD HORSE GAP AND THREDBO RIVER TRACK HIKE
Distance: 10km
Grade: 4 going up, 3 going down
Approx time: 4-5 hours
Colour on map: Brown
This loop walk starts from the Thredbo Village and takes you along the Thredbo River to Dead Horse Gap. From here climb through the alpine zones along the rooftop of Australia to the Eagles Nest Restaurant and down the Chairlift to return to the Thredbo Village. Along the walk there are stunning views from the top of the Rams Head Range, before the opportunity for lunch at Australia's Highest Restaurant, followed by an enjoyable chairlift ride down to Thredbo. This hike can be done in either direction (please note that climbing from Dead Horse Gap is significantly more strenuous).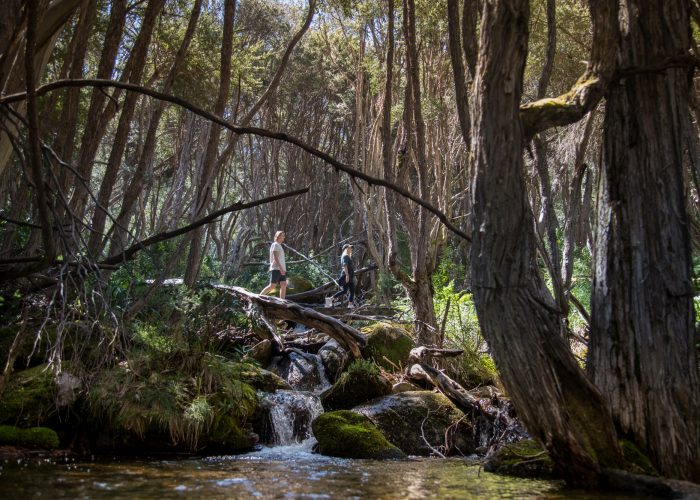 MEADOWS NATURE TRACK
Distance: 3km
Grade: 3
Approx time: 1-2 hours
Colour on map: Red
This circuit walk offers an enjoyable way of exploring the diverse environments near Thredbo Village. Starting at Valley Terminal, you will follow the Merritts Nature Track partway up the hill. Then, following the Meadows Nature Track signs, you cross a series of open ski runs before heading back into the bush. Through this section of forest, you visit a delightful mossy creek with a small weir, then head down another ski run to return back to where you started.
All Thredbo guided summer activities conducted in Kosciuszko National Park are accredited with Ecotourism Australia at the Advanced Ecotourism level. This reinforces our commitment to using sustainable practices, and that Kosciuszko Thredbo – summer activities is committed to minimising climate change impacts from conducting these activities.
Sign up for news
Subscribe to our newsletter to receive deals, the latest weather, forecasts, news, events and more!