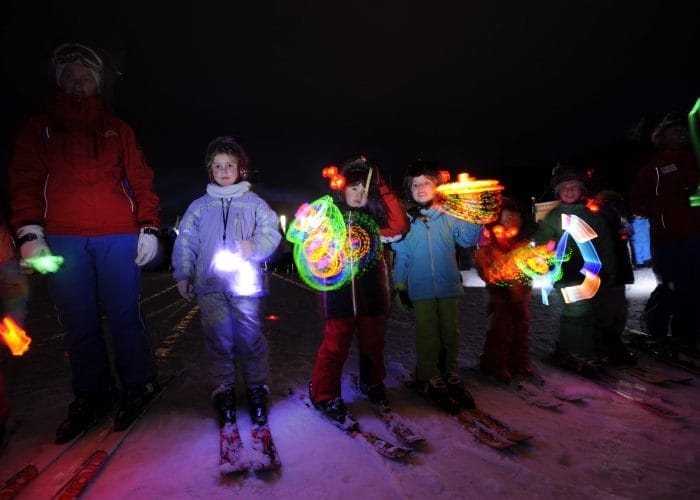 Twilight Riding
If you've been cruising the slopes all day long and just want to keep riding into the night, well Twilight Riding is the go for you.  In July and August you can link turns down Friday Flat every Thursday and Saturday evening until 7:00pm. Taking to the mountain at night is a spectacular experience, quite different to day riding.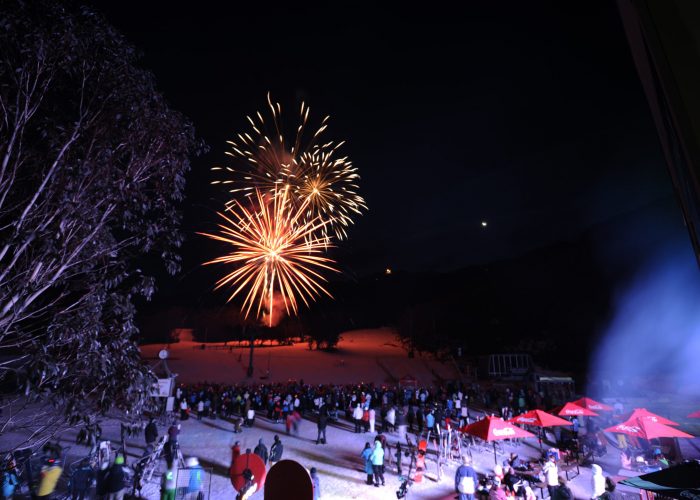 Kids Flare Run
Every Thursday at as the sun sets, the kids are loaded onto the Easy Does It Chairlift (no adults, kids are accompanied by snow sport instructors) ready to descend the gentle slopes with their own twinkling, flashing LED flares. Once all the kids have reached the bottom the fireworks spectacular lights up the sky. This is an iconic tradition not to be missed.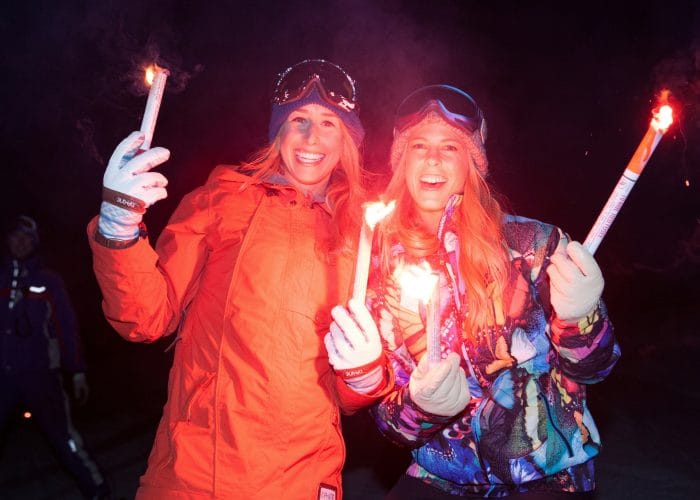 Adults Flare Run
A Thredbo favourite for over 30 years. Every Saturday night skiers and snowboarders light up the Supertrail with flaming flares and ski from top to bottom. This is the perfect way to kick off a magical Saturday night in Thredbo with family and friends.
Start Your Winter Adventure Now