Date 28 April
RACE TIME2.30pm
LOCATIONEasy Street to Lower Flow
COST$35pp
FANCY DRESSEncouraged
PRESENTIONSThe Local Pub
It's time to go chainless!
Time to send off the season in style with the inaugural Thredbo Chainless Champs. A new format to the Thredbo MTB competition schedule will see all competitors remove their chain before pumping and holding speed down a 400m vertical race course from the top of the Gunbarrel Express to the Valley Terminal base station.
The Chainless Champs will feature a whole lot of banter from the sidelines + many tactics to determine who will come out as the first ever Thredbo MTB Chainless Champ! Bring it on….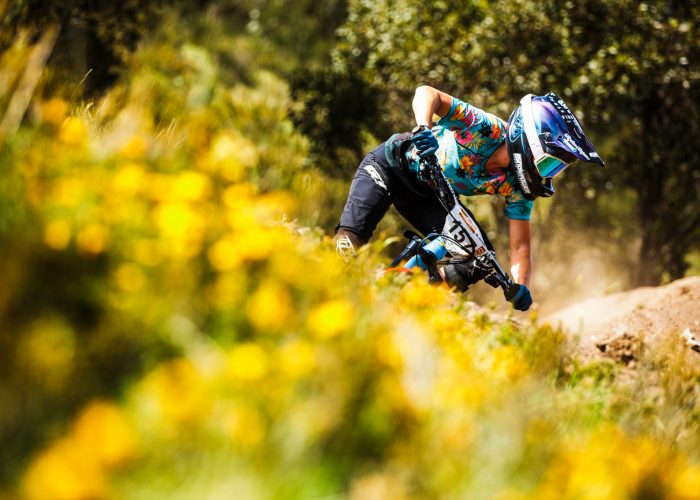 RACE COURSE
The Chainless Champs will feature the ideal race course for this style of event.
Starting at the top of the Gunbarrel Express Chairlift, riders will drop into Thredbos new green trail, Easy Street. Easy Street features deep berms, fast straight sections & loose gravel fire road. This will then meet with the middle slopes of the Kosciuszko Flow Trail, where riders will have to think about tactics to ensure they can hold speed on the long traversing sections and use the rollers and jumps to their advantage.
This grueling race course will test riders strength, stamina & bike handling skills!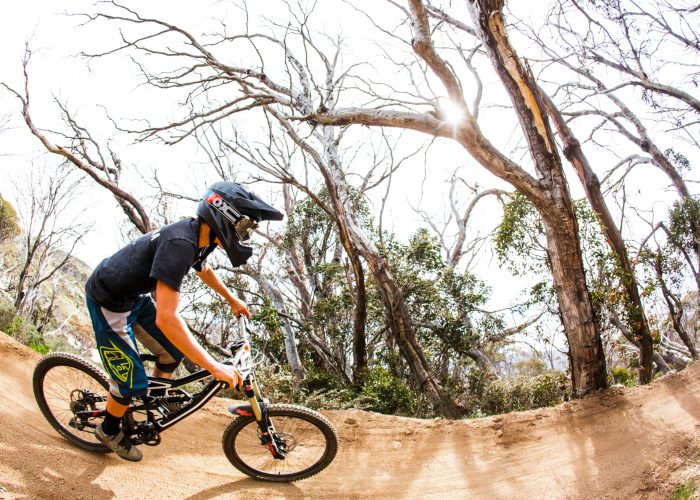 CATEGORIES
Open Men
Open Women
Junior Men (under 19)
Junior Women (under 19)
Grom Women (under 13)
Grom Men (under 13)
Masters Men (30+)
Masters Women (30+)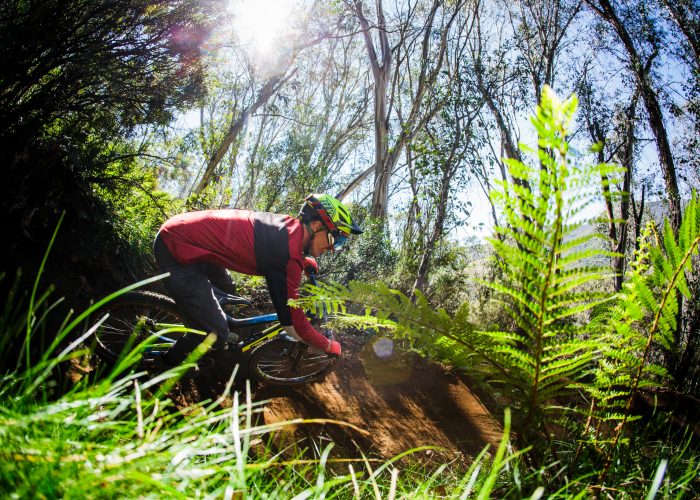 ENTRY FEES
$35 Entry Free.
Includes 1 race run & a complimentary BentSpoke Beer (18+) or soft drink at the Thredbo Alpine Hotel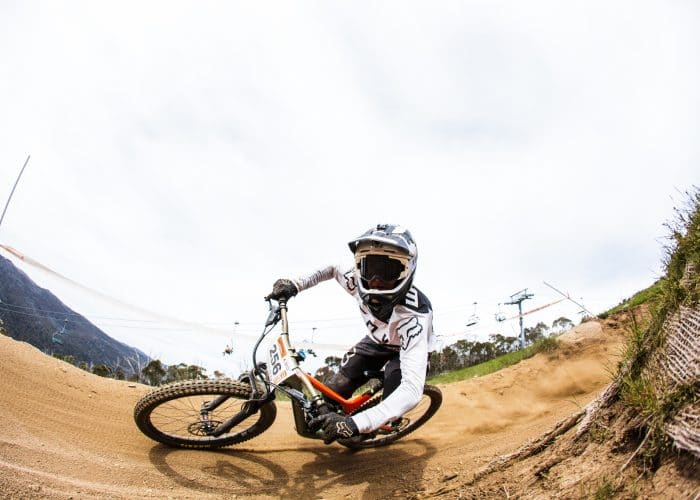 SCHUEDULE
Saturday April 27
9:30am-4:00pm – Unofficial Practice
Sunday April 28
9:30am-2:00pm – Unofficial Practice
2:30pm-4:00pm – Racing
5:00pm – Presentations at The Local Pub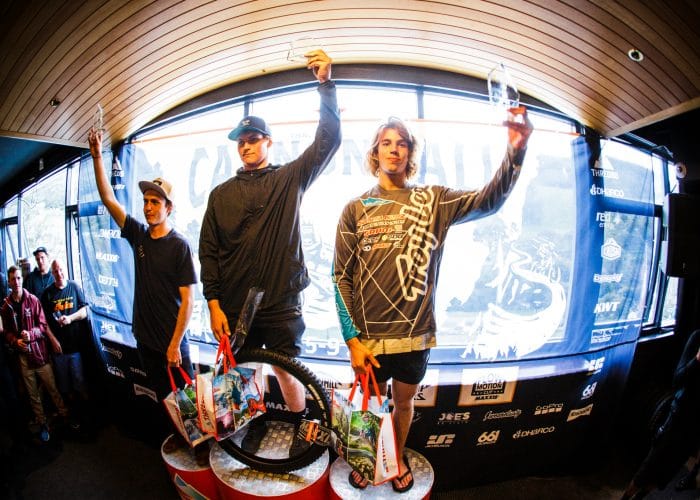 PRESENTATIONS & ENTERTAINMENT supported by BentSpoke
Where: The Local Pub
Time: 5:00pm – 7:00pm
Head over to The Local Pub in the Thredbo Alpine Hotel for a drink and The Chainless Champs presentations with live entertainment from the DJ Danceporters.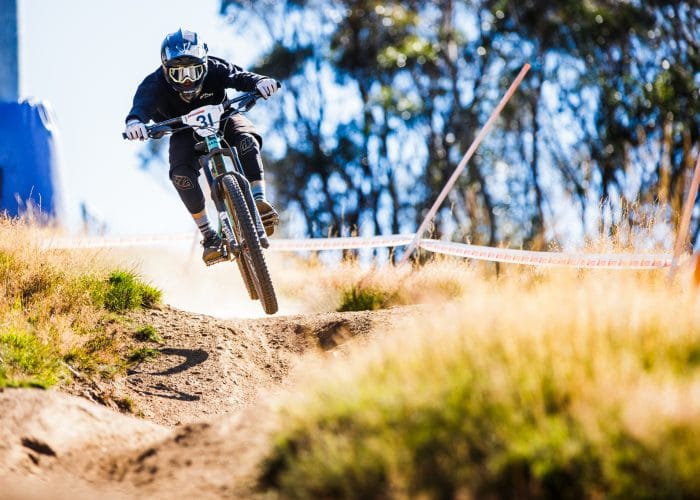 FAQs
Does the entry fee include a lift ticket?  No but it does include a free beer or soft drink!
Can I race on any bike?  Yes, however, it must have 2 working brakes & front suspension. An enduro style bike will be best for this event
Do I have to remove my chain?  Yes. It is all compulsory for all competitors to remove their bike chain.
Can I have more than 1 run?  No. All competitors will only get 1 race run.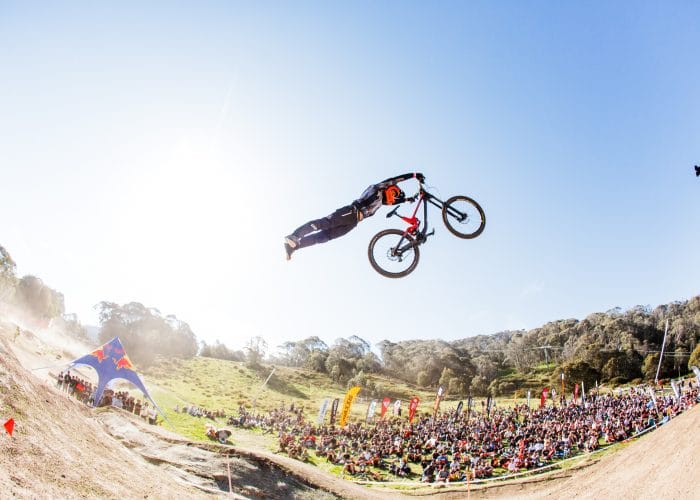 MANDATORY PROTECTIVE EQUIPMENT
All competitors must wear a minimum of knee pads, full finger gloves and an open face helmet.
*Knee pads are available for rent at the Thredbo MTB Rental store located at Valley Terminal.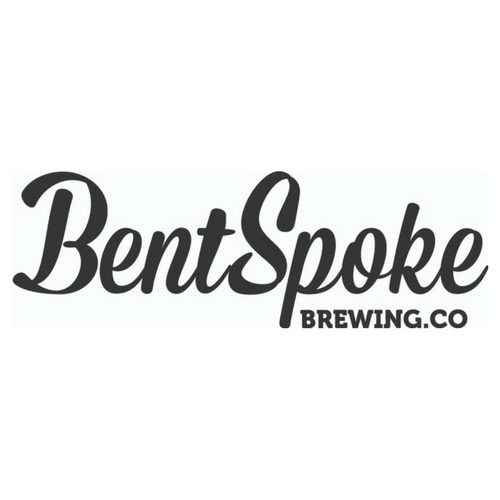 SUPPORTED BY BENTSPOKE
The Thredbo Chainless Champs is supported by BentSpoke Brewing Co. Head to the Thredbo Alpine Hotel for presentations and to receive your complimentary Bent Spoke Crankshaft (18+)!