Time4.30pm - 7pm
WhereFriday Flat
CostFree
Thursday is the best night of the week with our Family Fun Night, loaded with entertainment, a sparkly kids-only flare run, groovy tunes and mum&dad après.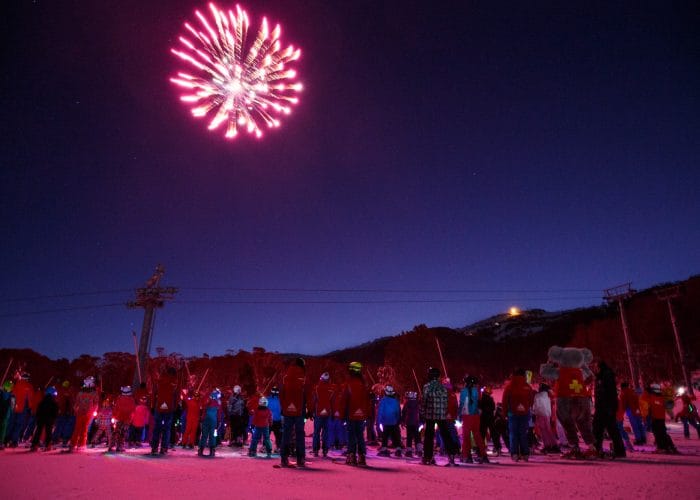 Kids Flare Run & Fireworks
Calling all kids! Every Thursday night enjoy skiing and snowboarding under the night sky on Friday Flight with your very own twinkling LED flare. Thredbo Snow Sport instructors will take all kids up on the Easy Does It chairlift as parents watch in awe at the bottom of the run, as their little rippers make their way down the gentle and friendly slope.
Once all kids have made it to the bottom, families reunite and huddle up together to experience the magic of the spectacular fireworks show that lights up the mountain and colours the sky. This is an iconic Thredbo tradition that families have enjoyed for over 30 years
When: Thursday Nights 
Time: at dusk
Age: 3 – 17yrs
Flare: can be purchased from Thredbo Retail outlets
Fireworks: will commence after the Kids Flare Run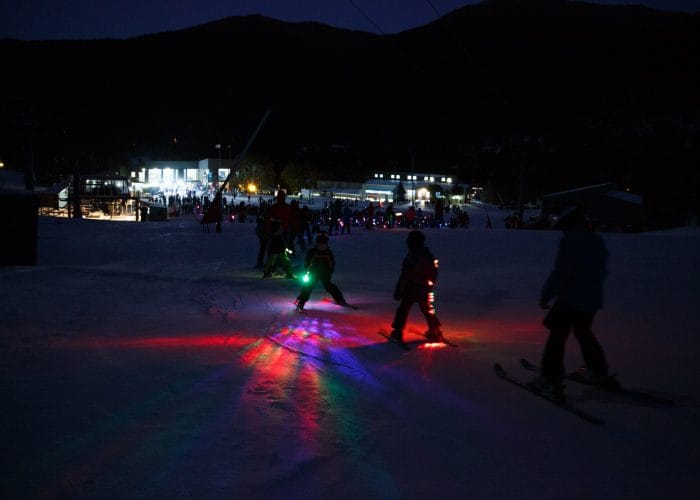 Free Twilight Riding
If you've been cruising the slopes all day long and just want to keep riding into the night, well Twilight Riding is the go for you.
When: Thursday Night
Time: 4.30pm – 7pm (not during the Kids Flare Run)
Where: Friday Flat Slopes
Please note: Night Riding will only happen before and after the Kids Flare Run.
Any questions please call: (02) 6459 4106 
Book Accommodation Packages Here