TimeFrom 9pm
WhereKeller Bar
CostFree
#OakleyPrizmPalooza Tour Hits Thredbo!
Oakley has partnered with the best party crews in the nation to bring you the ultimate snow experience this Winter. The Oakley Prizm Palooza Tour will hit Thredbo on Saturday 22nd July with an epic party set from Sydney's kings of hip hop, Halfway Crooks. There will be loads of Oakley giveaways on the night so make sure you come down and party from 9pm at Keller Bar.
Oakley is also giving you the chance to test the science behind the tech at the #OakleyPrizm Goggle and Helmet demo, taking place at Friday Flats on Saturday 22nd and Sunday 23rd July  between 9am – 4pm. Come down and experience the latest Oakley technology first hand when you take a pair of Oakley Prizm Goggles and  MOD3/5 Helmets for a spin on the hill.
See you there!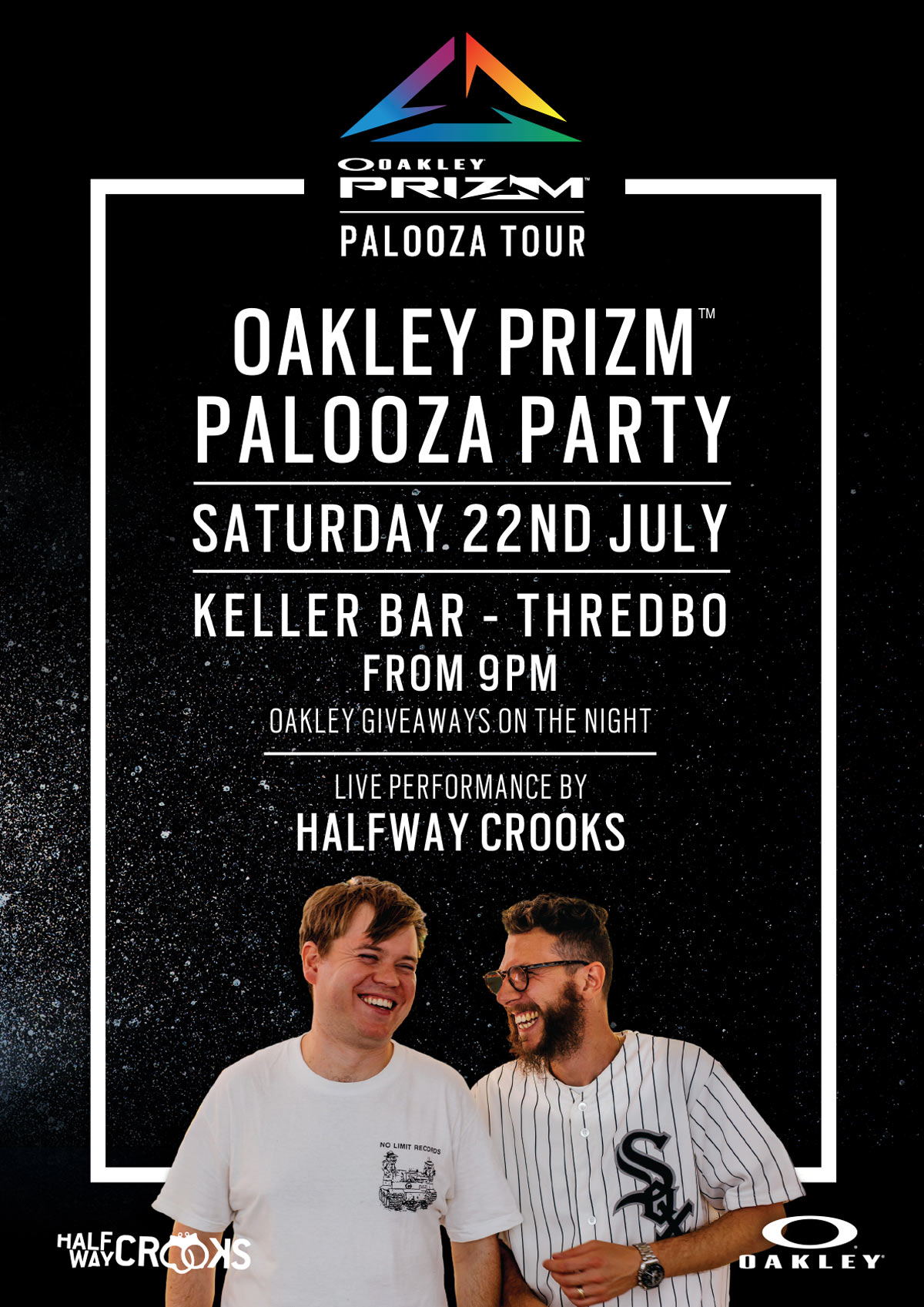 Book Accommodation Packages Here