The School Holidays Adventure festival has a mountain of activities the whole family can enjoy. Slack lining, trampoline sessions, treasure hunts, skate park workshops, mountain bike pump track sessions, arts and crafts, rock-climbing, face painting and lots more….
There is plenty to do keeping the whole family flat out trying to keep up. We still have our bobsleds, swimming pool with waterslide & mission inflatable and the Kosciuszko Express chairlift running  that is all included in the Thredbo All Mountain Pass.
Families can ride to the top of the Kosciuszko Express chairlift to downhill on a bike or take a leisurely walk to the to the top of Australia. With the wild flowers out and about, it's the best time of year to put on your walking shoes and explore the mountains!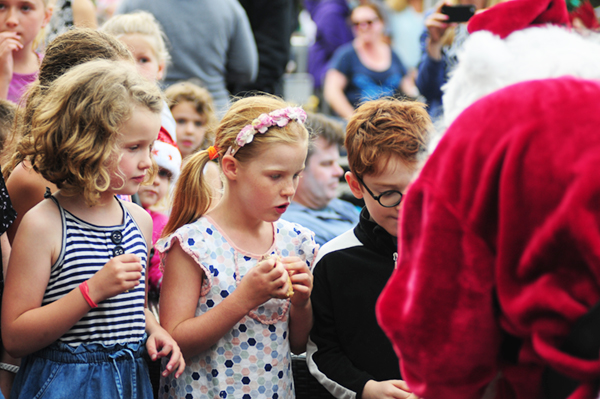 Christmas Eve Carols
When: 24 Dec 
Where: Poolside, Thredbo Alpine Hotel
Time: From 6pm
Bring your best festive vocals and join the Thredbo community for the free annual Poolside Christmas Eve Carols at the Thredbo Alpine Hotel. Local Carollers will be filling the hills with the sound of Christmas and our favourite jolly guy in the big red suit will drop by to say hi.
VIEW MORE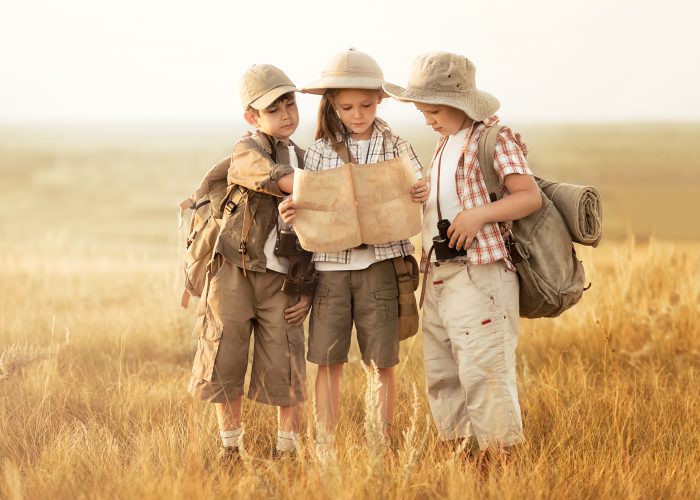 Thredbo Amazing Race
When: Daily
Where:  Start at the Information Centre
Time: 9am – 3pm
Think you have what it takes to be a part of Thredbo's Amazing Race? Take on the challenge! Your mission is to follow all the secret clues to find the hidden treasure! Perfect for families to discover all that the Thredbo Village has to offer. Find your first clue at the Thredbo Information Centre.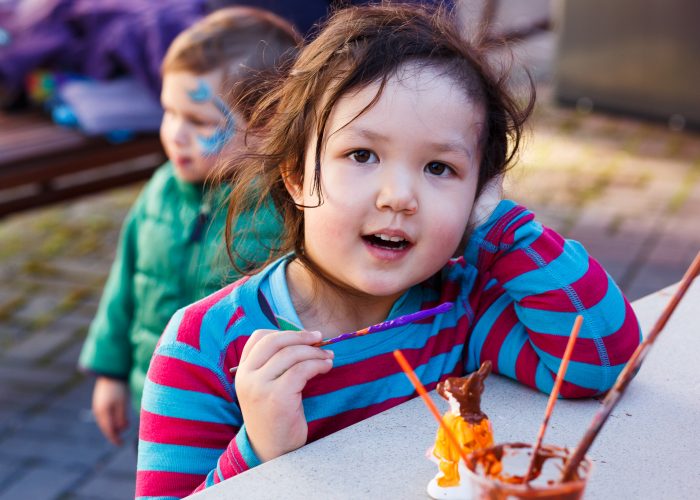 Paint Party
When: 23, 27 – 30 Dec & 2 – 6 Jan
Where: Kids Games Room – next to the Thredbo Information Centre
Time: 10am – 11am
Get creative and bring your favourite Thredboland animal to life with the free ceramic painting station.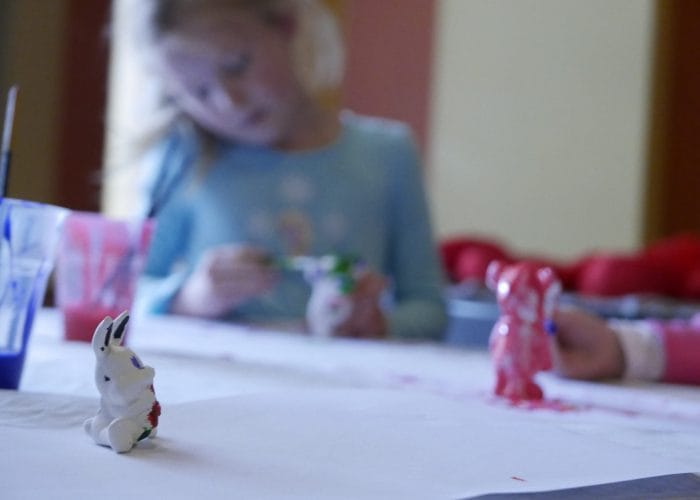 Craftworks
When: 23, 27 – 30 Dec & 2 – 6 Jan
Where: Kids Games Room – next to the Thredbo Information Centre
Time: 11am – 12pm
Pick a shape, then a colour, join them together and create a one of a kind colourful and creative craft piece.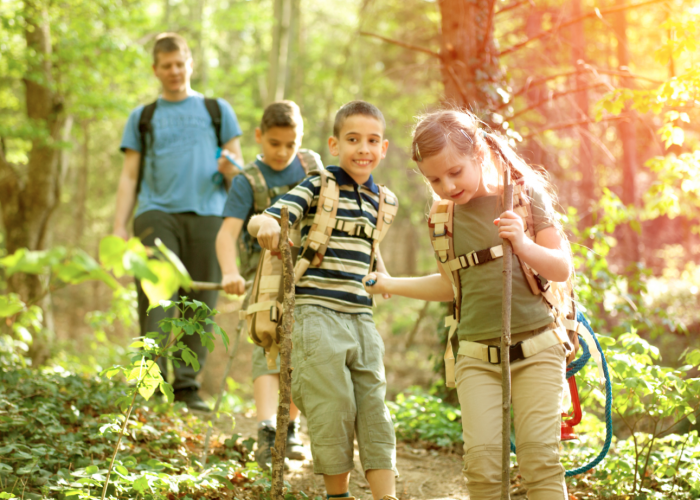 Tree Planting
When: 29, 30 Dec & 2, 3 Jan
Where: Base of the Sundowner ski run
Time: 12.30pm – 1.30pm
Thredbo is running a tree planting program to help with reducing carbon emissions. Come along, grab a mini shovel and plant a tree to keep out beautiful environment clean.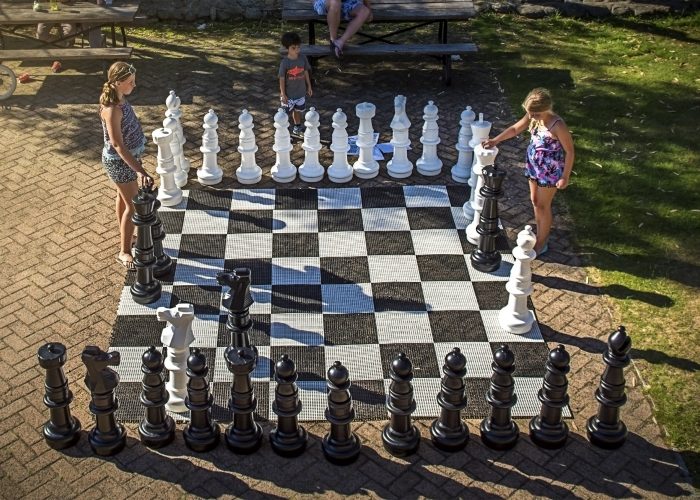 Giant Games
When: 23, 27 – 30 Dec & 2 – 6 Jan
Where: Village Green
Time: 2pm – 4pm 
Thredbo has a range of fun outdoor giant games to play! From connect four, jenga, chess and much more… Relax while the kids play or join in on the fun!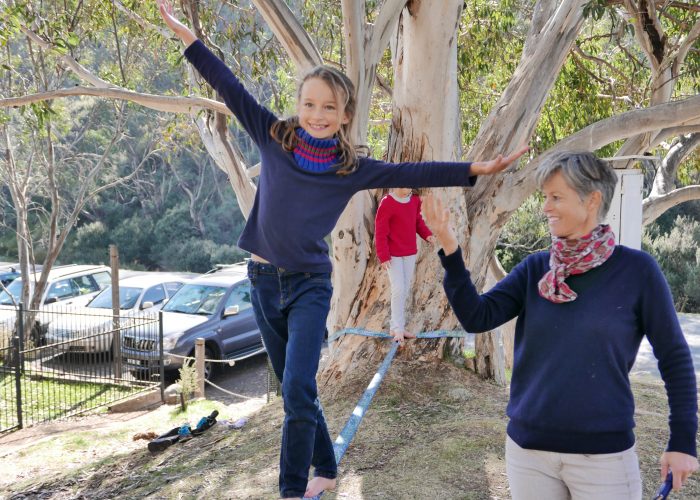 Slackline Workshop
When: 23, 28, 30 Dec & 3, 5 Jan
Where: Village Green
Time: 3pm – 4pm 
Be ready to enter into the world of acro balancing and slack rope. It's all about balance and belief that you can do it! Enjoy this fun new skill that everybody can learn.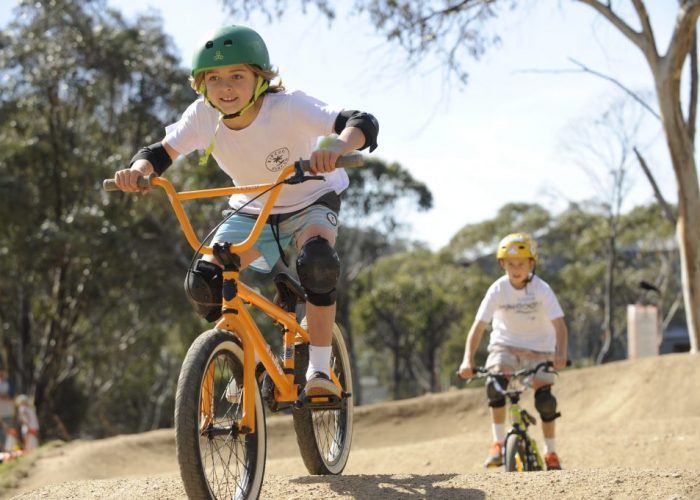 Pump Track Workshop
When: 27, 29 Dec & 2, 4, 6 Jan
Where: Village Green
Time: 3pm – 4pm
BYO: Bike
Helmet compulsory 
The Thredbo Mountain Bike Team will show you the fundamentals of riding pump tracks, including bike body position, balance, steering and controlling the bike through variable terrain with pumping, cornering and other techniques. Lots of fun for all!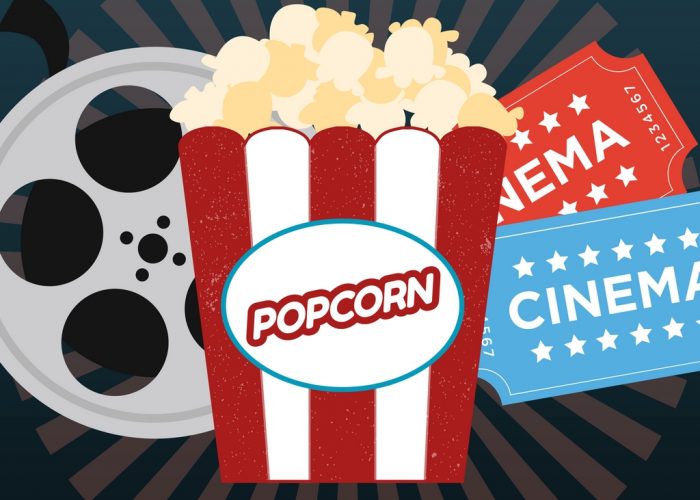 Outdoor Movies
When: 23, 27, 29 Dec & 2, 4, 5, 6 Jan 
Where: Village Green 
Time: 5pm 
When it comes to the school holidays, the cinema is always a great option to finish off a fun day. Thredbo is showing a great line up of family classics throughout the Festival. Grab a blanket,  some popcorn and settle in for some fun evening entertainment.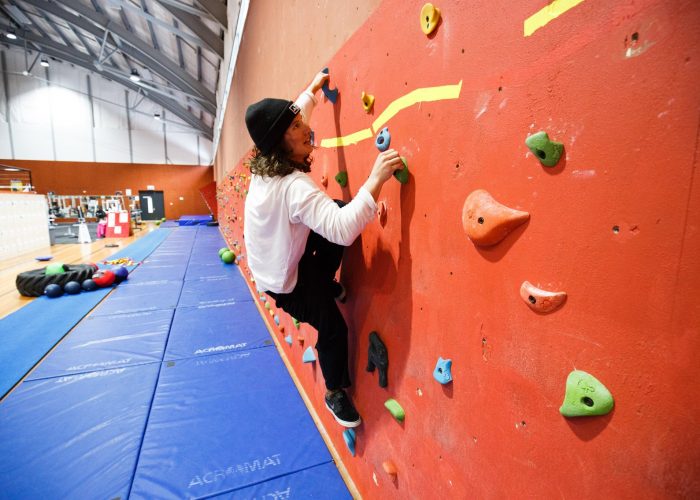 K7 Bouldering Clinic
When: 28, 30 Dec & 3 Jan
Where: Thredbo Leisure Centre
Time: 5pm – 6pm
The team from K7 Adventure will give the kids tips on bouldering and climbing.
New Year's Eve Concert
When: 31 Dec
Where: Village Square
Time: 9.30pm – 12.30am
The famous Thredbo New Year's Party is a great way to welcome in the new year. Music will fill the hills as Hard Cover Music will shake the Village Square into 2018! Suitable for all ages.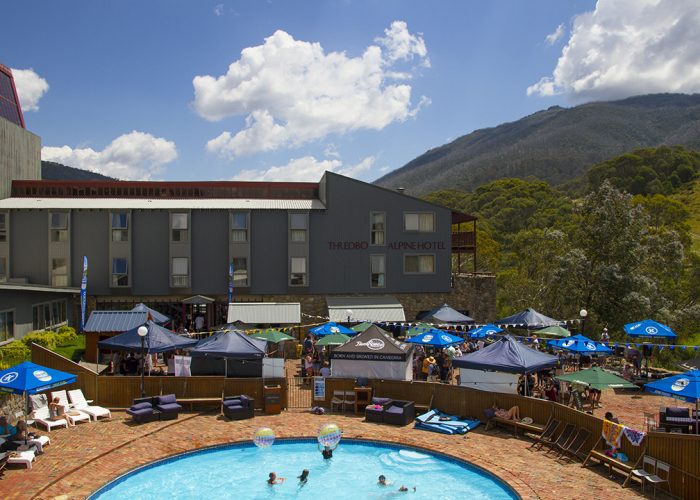 New Year's Day Pool Party
When: 1 Jan
Where: Poolside, Thredbo Alpine Hotel
Time: From 2pm
Recover from the New Year's Eve party and splash into the first day of 2018 at the New Year's Day Pool Party!
VIEW MORE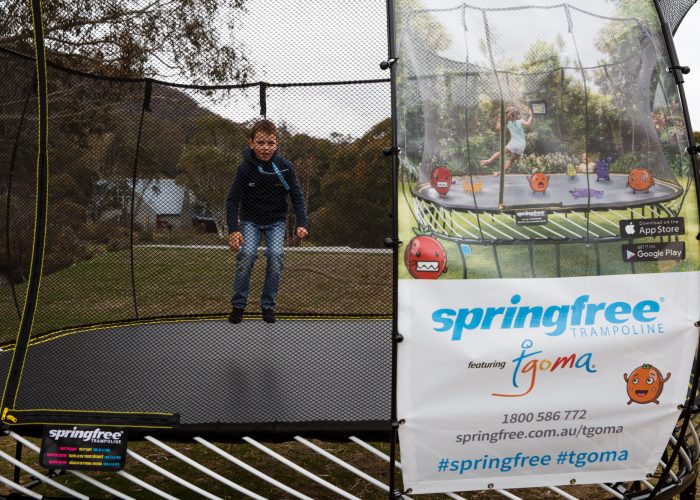 Springfree® Trampoline
When: daily
Where: Village Green
Time: Daylight hours 
Springfree® Trampoline, the world's safest trampoline, is now at Thredbo! Enjoy Springfree's soft, safe bounce! Whether its up, down  or side to side, the Springfree Trampolines offer hours of endless fun.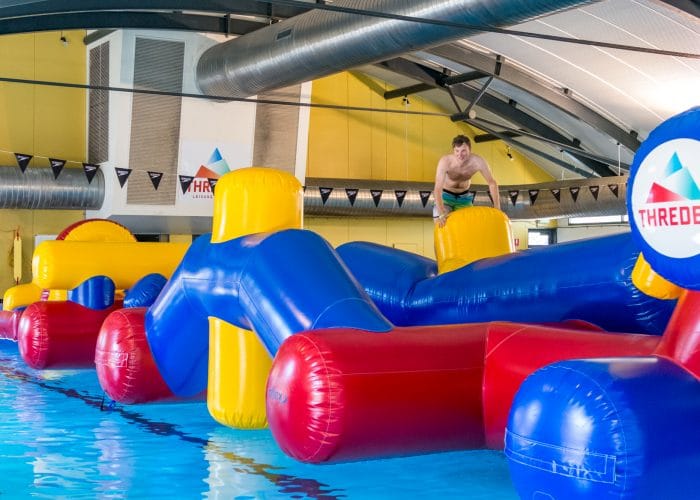 *Mission Inflatable
When: Daily
Where: Thredbo Leisure Centre
Time: 12pm – 5.45pm 
Cost: $7.00
Must complete a 25m swim test 
Who will be the fastest over the Mission Inflatable
today? Have a go, record a time and see if you are
the daily champion.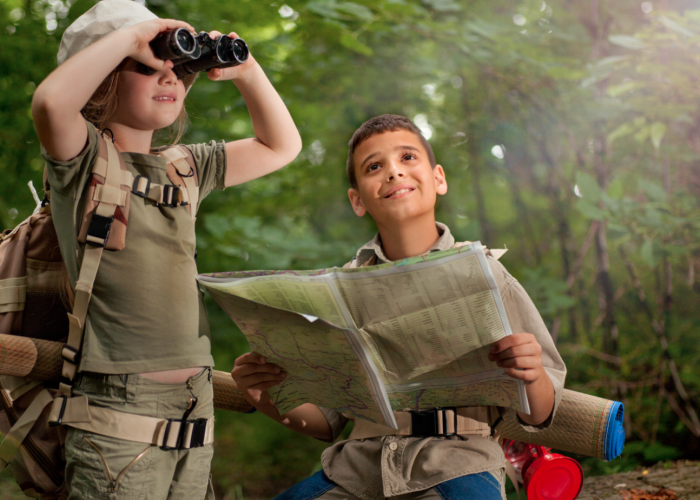 *Kids Night Adventure
When: tba
Meet at: 6pm Valley Terminal 
Pick up: 9pm Thredbo Leisure Centre 
Age: 6 – 12yrs
Cost: tba
In the night time, the bush transforms into a mysterious, magical place. The kids will join our
adventure guides for a sausage sizzle, arts & crafts plus heaps of games, then head out on a night time adventure to search for Thredbo's famous nocturnal creatures, they might find a sleepy wombat or some sneaky possums.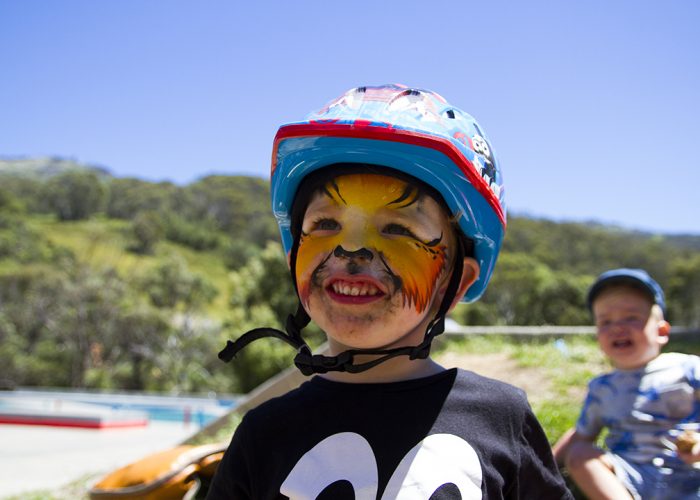 Other activities
Mountain biking, Disc Golf, Bobsled, Thredbo Leisure
Centre, golf course, giant chess & checkers, tennis
courts, skate park, pump track, bike skills park,
playground, Kosciuszko Express Chairlift & Thredbo
Ski Museum.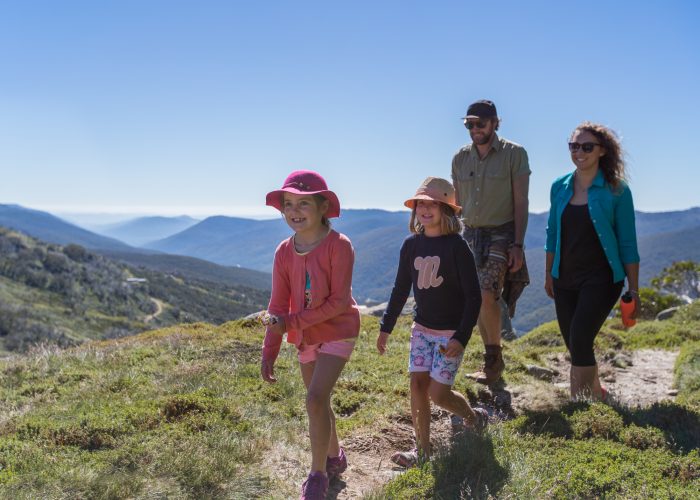 Alpine Hikes
Twin peaks, Mt Kosciuszko walk, Sunset walk,
Alpine Lakes walk, Dead Horse Gap walk.
VIEW MORE
Please Note:
Parental supervision is required on all activities.
Weather Dependent; Schedule is subject to change – please check with the Information Centre
Book Accommodation Packages Here