Thredbo is celebrating its 60th anniversary this winter and there is a huge line-up of events and activities to commemorate the occasion, kicking off with a massive party on the Opening Weekend 10 -12 June.
Make sure you pack your skiing and boarding gear along with your party shoes as riding kicks off Saturday with a bang, as there is terrain open for all levels.
Long weekend revellers can take their first turns of the season with the Cruiser, High Noon and Friday Flat all open, while those just looking for a frolic in the snow can take a slide in the free Snow Play Park.
Also across the weekend visitors can take a trip down memory lane and stroll through the photographic display of Thredbo's 60 year history dotted around the village, you might even see your old ski suit feature.
On Saturday 10th June with five hours of non-stop tunes in the outdoor Village Square thanks to Heineken. Headlining is rising pop powerhouse Montaigne, her albumGlorious Heights debuted at #4 on the ARIA charts and went on to pick up the ARIA award for Breakthrough artist. Her exquisite vocals with an 80's influence are set to fire up the Thredbo crowd. Before Montaigne we have Alice Ivy, one of Australia's best up and coming artists and festival favourite, who'll be bringing her new age groove to the Snowy Mountains and The Faders, Australia's favourite hip-hop DJ group who are sure to get the crowd pumping and jumping.
The region's biggest fireworks display will light up Kosciuszko with big booms and masses of colour at 6pm while  the king of carving Kenji Ogawa, tunes up his chisel and fires up the chainsaw to create an icy village sculpture that becomes the centrepiece of the popular GH Mumm Village Long Lunch on Sunday (sold out).
The kids will be entertained too with lots to do including a village wide treasure hunt, face painting and art sessions. Keep an eye out for the roving mischievous Magician he is sure to amaze all ages with his sleight of hand bag of tricks.
The village bars and restaurants will be open, the party program big and with activities galore, this is set to be a lot of fun. Come up and get involved.
Here is what is open:
Lifts/Runs
Gunbarrel Chairlift – access to High Noon and the Cruiser Area
Cruiser Chairlift- access to Walkabout, Ballroom and High Noon
Merritts Chairlift- access to the Cruiser Area including Tourist Rides
Easy Does It Chair–access to Friday Flat
Syd's Snowrunner-access to the Beginner Bowl
Kosciuszko Express Chair- operating for Tourist Rides
Snow Play Park – open
Thredbo Snow Sports School
Group lessons
Private lessons
All day Thredboland and Freeriders programs
Long Weekend Special Deal – Ski or board 3 days on Opening Weekend for the price of 2
EVENT SCHEDULE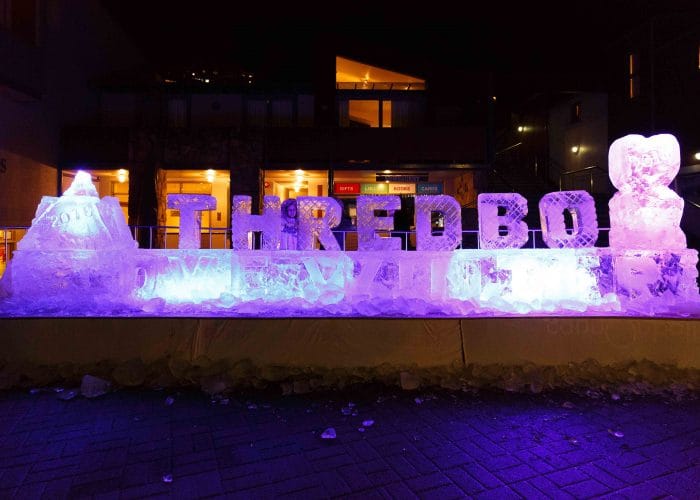 Thredbo Ice Sculpture by Kenji Ogawa
International award winning ice sculptor Kenji Ogawa makes a stop in Thredbo to create a sparkling ice sculpture that will become the centrepiece of the Village Square. You will be amazed how this master craftsman shapes a block of ice into a piece of art.
When: Saturday 
Time: 10am
Where: Village Square
Thredbo Village Concert by Heineken
Get ready to party!
Thanks to Heineken, Thredbo will be hosting the biggest party yet at the outdoor village stage. With an epic line-up of acts, 5 hours of non-stop tunes and the amazing Montaigne headlining. Come on down the an celebrate the start of 2017 winter season with us!
When: Saturday
Time: 4.30pm to 9.30pm
Where: Thredbo Village Square
Set times –
4.30pm – 6pm | 19 Twenty
6pm – 7pm | Alice Ivy
7pm – 8.30pm | The Faders (Sui & MC Mike Champion)
8.30pm – 9.30pm | Montaigne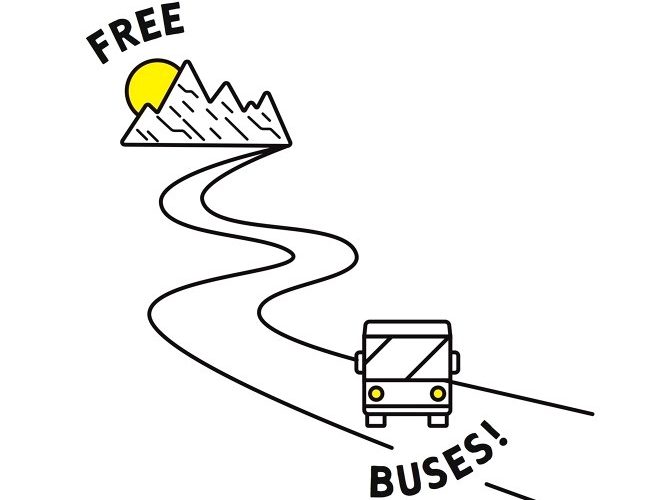 FREE BUSES
Jindabyne to Thredbo
Departs Rydges Horizons Snowy Mountains at 3.30pm and 5.00pm
Thredbo to Jindabyne
Departs Thredbo at 10.30pm and 12.00am
Rego Closes: 12pm on Saturday 10th June
Your plan B is here, catch one of the free buses to and from Thredbo for the best Après events of Winter 2017.
Please note that the drop-off and pick-ups are set and there are no stops available in-between.
Book your seat today – as seats will sell out fast.
BOOK BUS HERE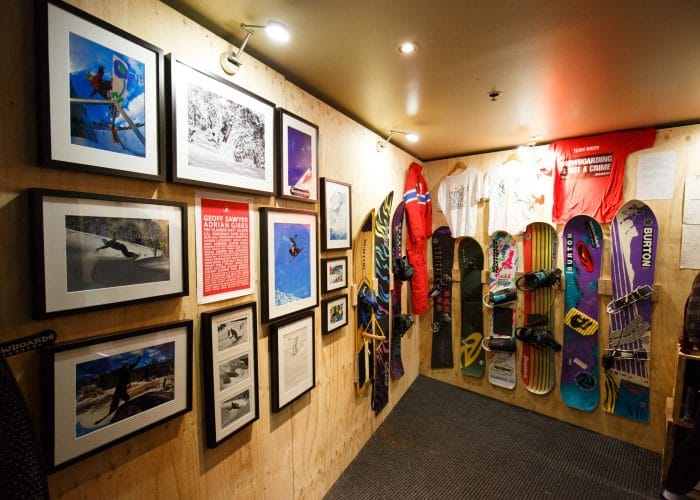 60 Year Photo Exhibition
Take a trip down memory lane and celebrate 60yrs of stoke at Thredbo's photo exhibition dotted around the village, you might even see your old ski suit feature.
When: Saturday & Sunday
Time: all day
Where: Thredbo Village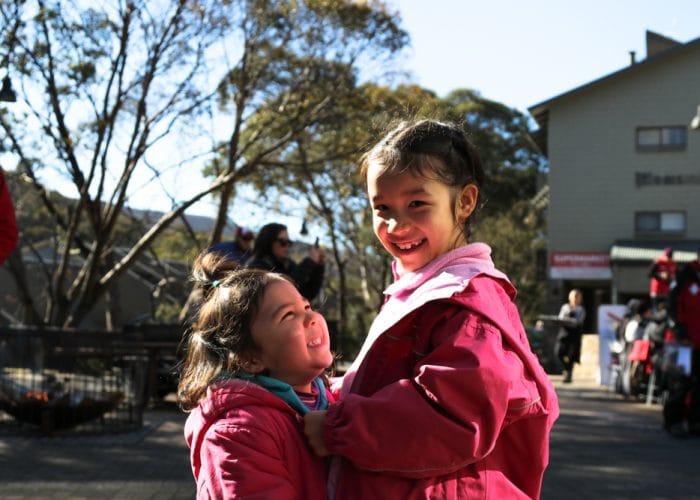 Thredbo Amazing Race
Think you have what it takes to be a part of Thredbo's Amazing Race? Find your first clue sheet at the Thredbo Information Centre.  Your task is to follow all the secret clues to find the hidden treasure! Perfect for families to discover all that the Thredbo Village has to offer.
Time: 9am – 4pm 
Where: your first clue will be located at the Thredbo Information Centre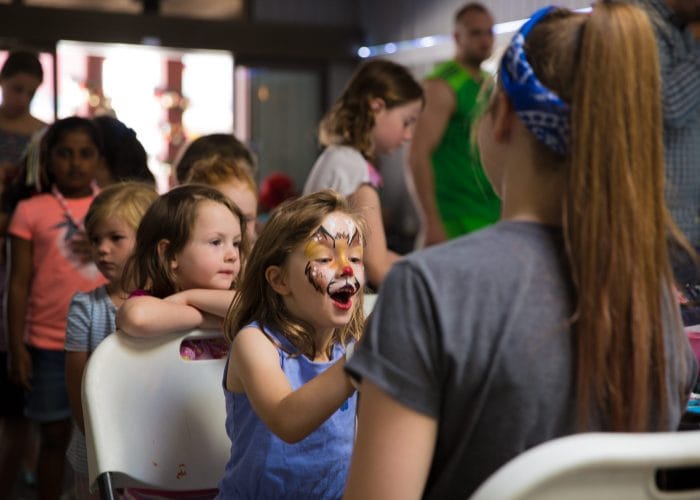 Face Painting
Snowflakes with sparkles, fairy, tiger, princess or superhero, let the kids imagination go wild with Tash the resident face artist. Watch as she transforms the kids into their favourite fantasy character with lots of colour, sparkles and glitter.
When: Saturday & Sunday
Time: 9am – 11am & 2pm – 4pm
Where: Village Square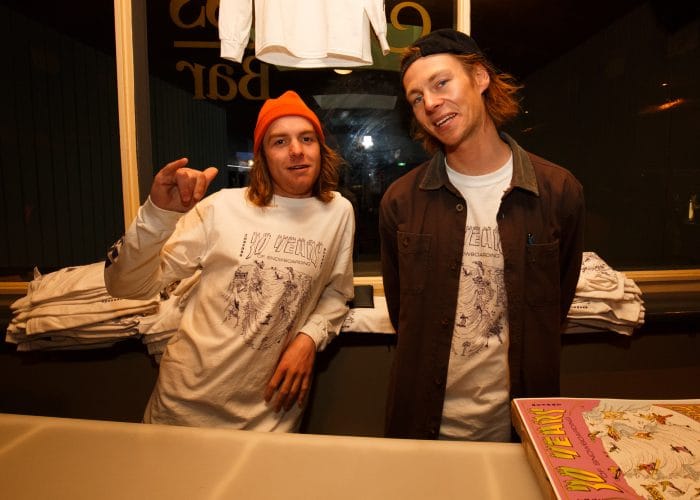 Create your own Thredbo T-Shirt
Make your own trendy tee at Thredbo's pop up stall located in the Village Square. Choose from a selection of old school Thredbo designs to screen print onto your new shirt.
When: Saturday & Sunday
Time: 8.30am – 10.30am & 2.30pm – 4.30pm
Where: Village Square
Cost: free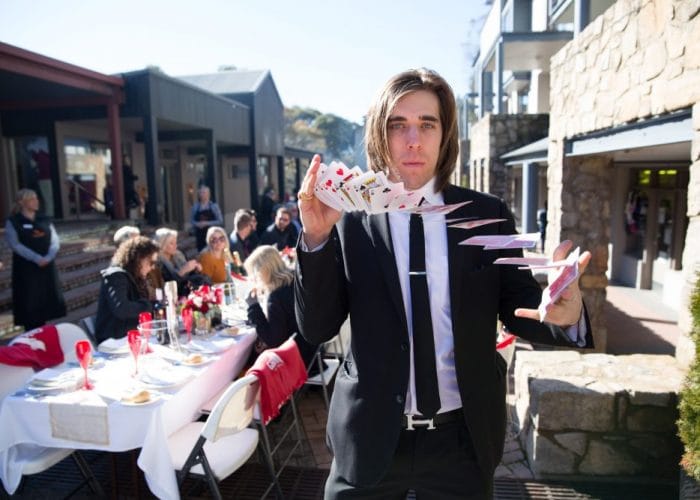 Roving Magician
Known as the "Master of Cards" Jackson Aces will astonish you with his quicker than eye and graceful card tricks.  His sleight of hand and entertaining personality makes him one of Australia's best magicians.
When: Saturday & Sunday 
Time: 9am – 11am & 2pm – 4pm
Where: Village Square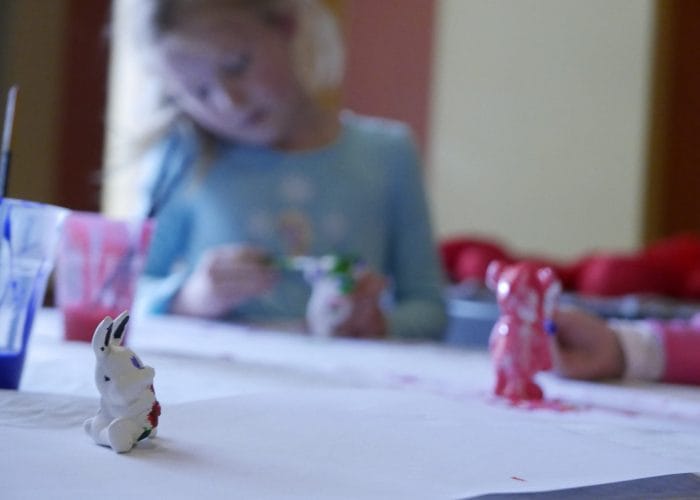 Thredboland Animals Ceramic Painting
Join us and get creative as you bring your favourite Thredboland animal to life with a rainbow of paint colours. Check out Wally Wombat, Eric Echidna, Safety Syd, Ruby Roo, Extreme Rat & Rocky Cocky.
When: Saturday & Sunday
Time: 2pm – 3pm
Where: Village Square                                                                                         
Massive Firework Display
This show will see fireworks dance & glitter across the night sky. Look up to witness the largest display in the region. This pyrotechnic spectacular will see the mountains illuminate and the alpine sky pop and sparkle with a kaleidoscope of colour.
When: Saturday
Time: 6pm
Where: Thredbo Sky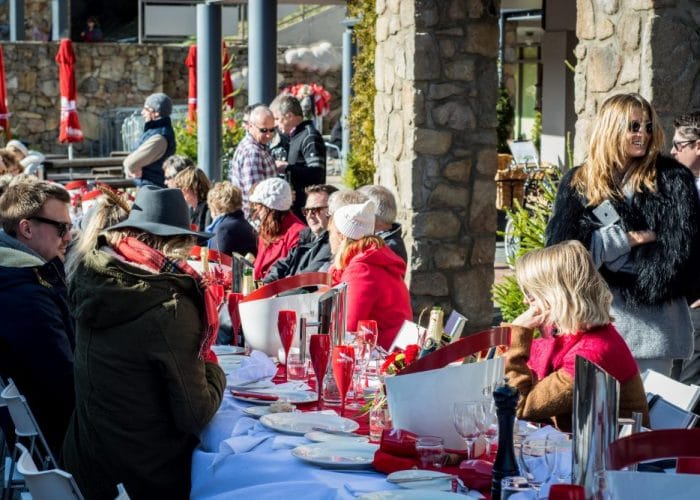 G.H. Mumm Long Lunch*
Toast the opening weekend of the Thredbo winter season at the annual long lunch on June 11th with a three course lunch and G.H. Mumm Champagne!
When: Sunday
Time: 11.30am – 3pm
Where: Village Square
Cost: $180 for 2 includes a bottle of G.H.Mumm champagne
Book: tahreception@evt.com or 02 6459 4200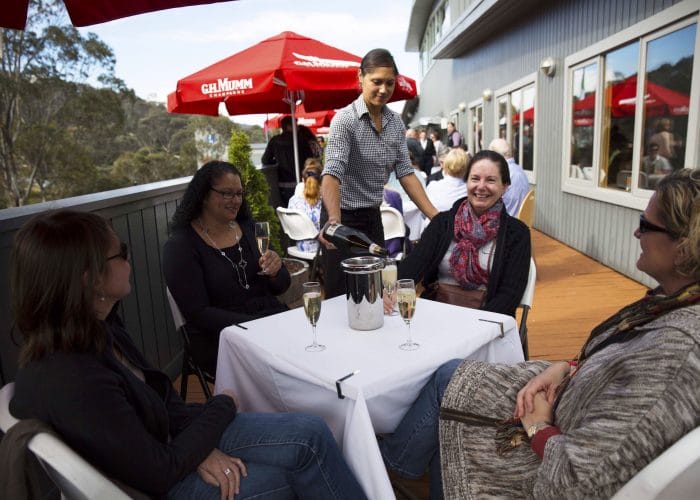 Cascades Long Lunch*
Cascades hosts an indoor long lunch. Enjoy delicious cuisine, mountain views and exceptional service as you toast the start of winter 2017.
When: Sunday
Time: 11.30am – 3pm
Where: Cascades Restaurant, Thredbo Alpine Hotel
Cost: $180 for 2 includes a bottle of G.H.Mumm champagne
Book: tahreception@evt.com or 02 6459 4200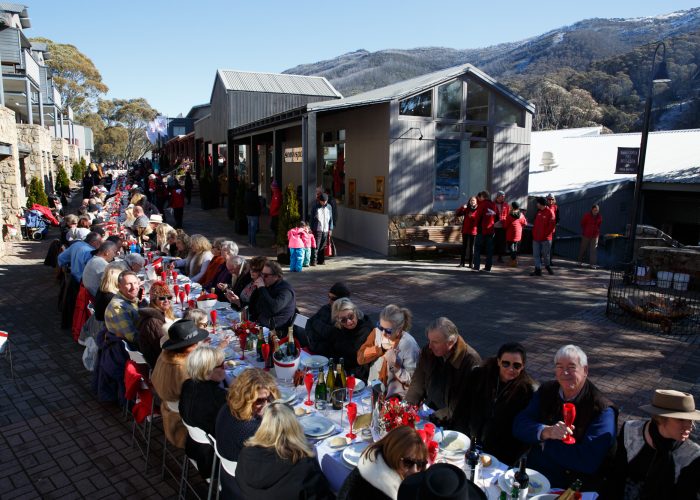 Handing over the Community Bell
The community bell will be installed at the top of Karels T-bar, Australia's highest lifted point, to celebrate Thredbo's 60th season.
Time: 11.30pm
When: 10th Saturday
Where: Village Square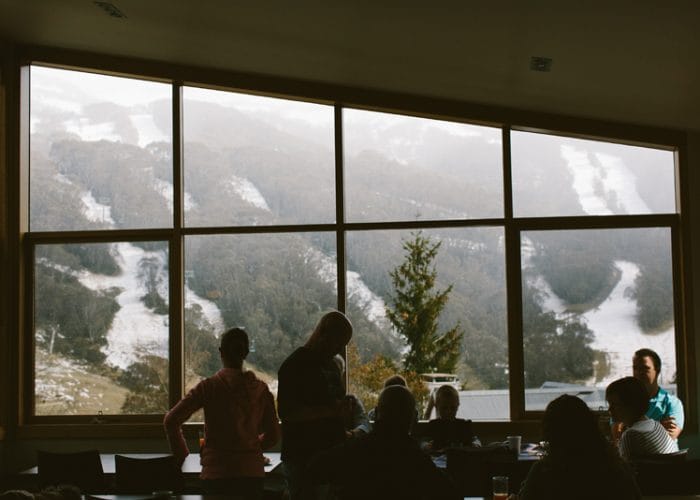 Blessing of the Snow
A long held tradition where Thredbo Ski Patrol and local church leaders along with the community gather in the beautiful Thredbo Chapel to wish everyone a safe, happy and prosperous season ahead.
When: Sunday
Time: 2pm
Where: Thredbo Chapel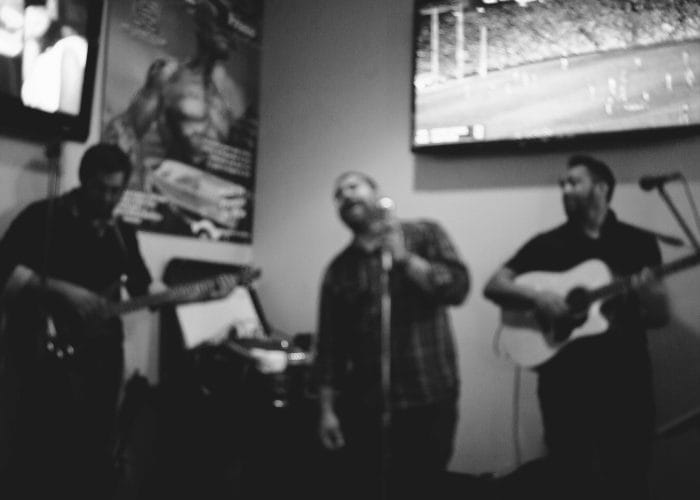 Heineken Schuss Bar ft. Hard Cover Music
Join one of the coolest parties on the Mountain at the Schuss Bar, Thredbo Alpine Hotel. You can groove the night away as Hard Cover Music serve up the best soul funky tunes.
When: Friday – Sunday
Time: 8pm – late
Where: Schuss Bar, Thredbo Alpine Hotel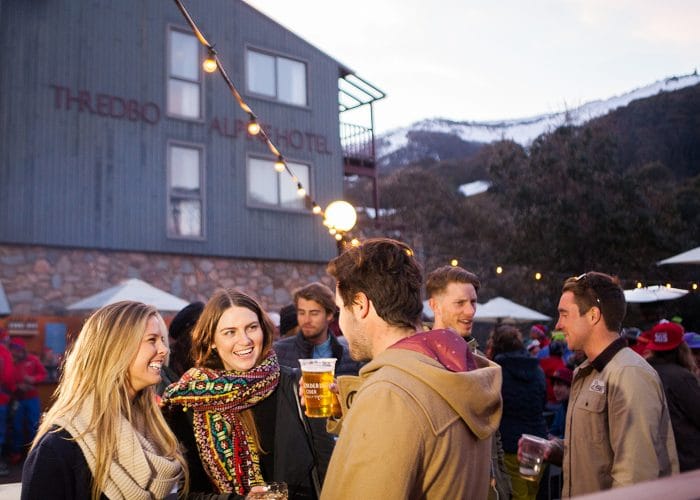 G.H Mumm Poolside Après Party
Pump things up with our local DJ at the Thredbo Poolside Party. Pack a bikini or boardies and jump into our warm pool or spa. Then dry off around our crackling fires while sipping on your favourite drink.
When: Saturday & Sunday
Time: 2pm – 6pm
Where: Poolside, Thredbo Alpine Hotel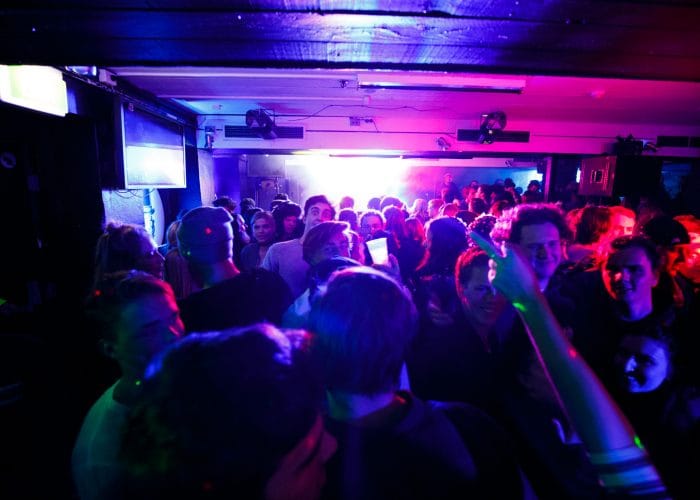 Keller Party with Dj LUUKOZ
Party the night away at Thredbo only night club!
When DJ LUUKOZ comes out to play you're in for one hell of a time! See you all on the d floor.
When: Saturday
Time: 9.30pm – late
Location: Keller Bar, Thredbo Alpine Hotel                                                         
Book Accommodation Packages Here