WhereKareela Hutte
Time12.30 PM
CostSOLD OUT
BookingSOLD OUT
Dress CodeFormal Black Tie
Sip, Sip, Hooray!
As part of the Winter 2017 Wine & Dine Series the Thredbo Alpine Hotel will be hosting five different winemakers events from five different wineries every Wednesday from July 26th to August 23rd.
SOLD OUT
Indulge your taste buds at the very special 60th anniversary formal black tie Wynns Winemakers lunch at iconic on-mountain restaurant Kareela Hutte on August 16th. This lunch will be hosted by winemaker Sarah Pidgeon. Enjoy four fantastic Wynns wine perfectly paired with four delightful courses created by the Thredbo Alpine Hotel Executive Chef Kane Stamp. To add to the fun there will also be a mystery wine and the best dressed guest wins a very special prize!
Please note – To attend this event you must be able to ski to an intermediate level or above and hold a valid lift ticket. The Wynns Winemakers Lunch will be relocated to Cascades Restaurant if access is not available to Kareela Hutte.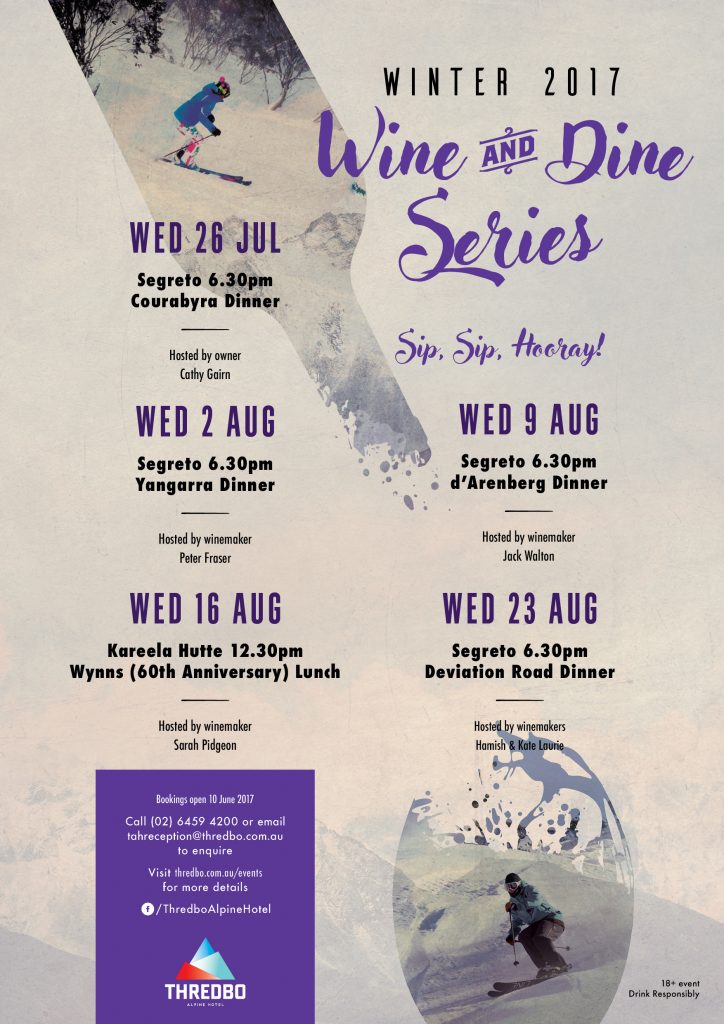 Book Accommodation Packages Here