TimeVarious
LocationSundance Run & Poolside Bar
CostFree entry
WIN a Thredbo Season Pass by chasing cheese to glory, taste some of Australia's best wine and cheese and try your hand at our wine trivia night.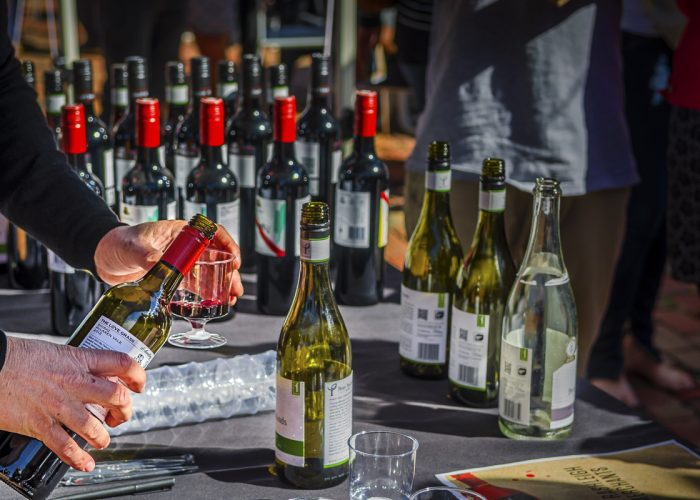 Wine Trivia Night | 9th March | From 8PM | Lounge Bar
Swirl, sniff, sip! Take on the new and exciting wine mystery and trivia night. Come down to the Lounge Bar from 8PM for hors d'œuvre, tasting notes, trivia, prizes and much more… A great way to kick off the weekend. To book please call (02) 6459 4200
 Cost: $50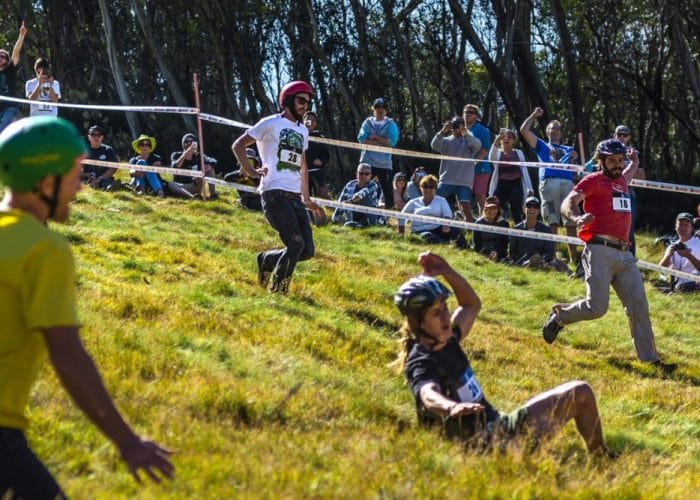 Enter Australia's ONLY Cheese Rolling Competition | 10th March | 10.30AM – 12.30PM | Sundance Ski Run
Chase a 7kg cheese wheel to glory, thrills and spills for all! The champion male and female will take home a 2018 Thredbo winter season pass!  This year the Cheese Rolling Competition also sees the best fancy dress competitor winning a voucher for Cascades Restaurant.
Registration for the Cheese Rolling Competition starts at 10.30AM on the Sundance Run next to the Kosciuszko Express Chairlift with the first heats rolling off at 11AM. Competitors must be over 18 years old and wear a helmet to take part.
Winners –
1st place Female – Thredbo Winter Season Pass
2nd place Female – $100 Cascades Voucher
1st place Male – Thredbo Winter Season Pass
2nd place Male – $100 Cascades Voucher
Best dressed – $100 Cascades Voucher
Wine and Cheese Tasting | 10th March | 12PM – 5PM | Poolside
Head off the hill and into the Poolside Bar at the Thredbo Alpine Hotel for free entry, wine and cheese tastings, music and local food. For only $10 receive a wine glass and a tasting wrist band with a wide range of tastings available from well-known and boutique winemakers and cheesemakers.
Village Wide Progressive Wine Paired Dinner | 10th March | From 4PM
Explore stunning Thredbo in style on the village wide Progressive Dinner. Enjoy five unique courses paired with five glasses of wine at five of Thredbo's top dining establishments. This exclusive dinner is the perfect way to cap off your day with friends. To book please call (02) 6459 4200
Cost: $125
SOLD OUT