There's something for everyone these school holidays, with a mountain of terrain to explore, a huge line up of free activities and plenty of après for Mum and Dad. The Kids Snow Festival is a favourite for kids of all ages with movie and pizza nights, special kids flare run, night skiing, loads of activities on and off the mountain plus lots more.
Please note –
Activities may be cancelled due to weather conditions
Parental supervision required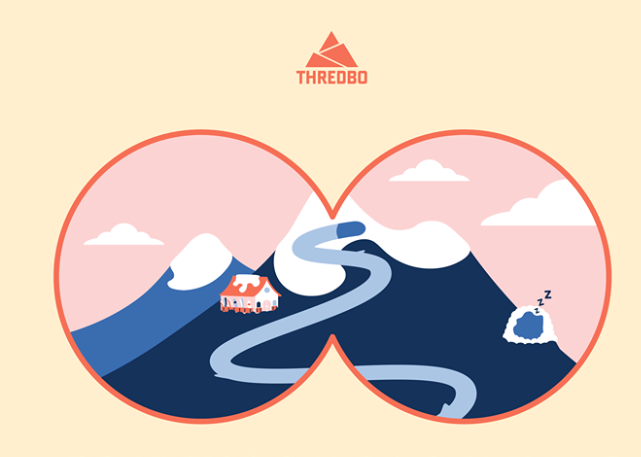 Family Snow Hunt
When: 23 – 30 September
Where: Grab a location sheet from Friday Flat Guest Services
Time: 10am – 3pm
Here's a snow activity for the whole family!
1. Start at the Friday Flat Guest Services
2. Grab a Family Snow Hunt location sheet and head to the three animals hideouts listed.
3. Snap a photo at each animals hideout
4. Once completed head Friday Flat Thredbo tent between 2.30pm – 3.30pm to claim your prize.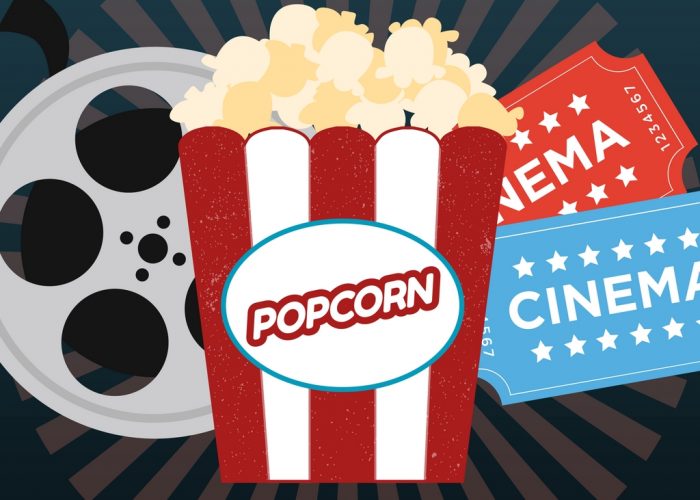 Kids Pizza Movie Night
When: 26 September
Where: Thredboland
Time: 5pm – 7pm
Enjoy a night off and drop your kids of at the Thredboland pizza and movie nights, where all kids can enjoy a movie and dinner under the safe care of our professional staff.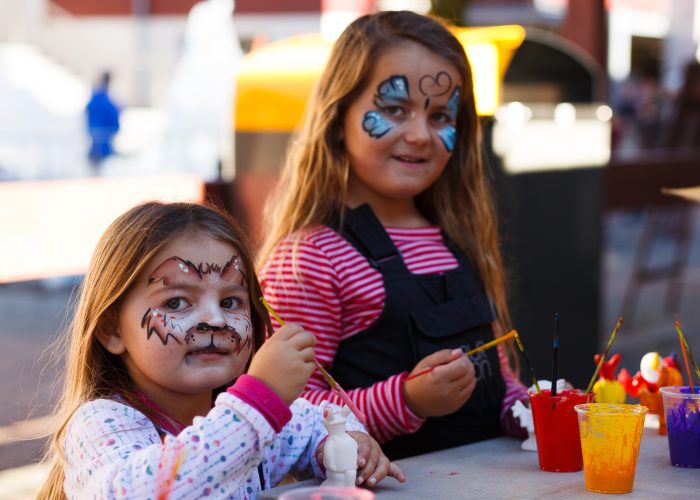 Face Painting
When: 28 and 29 September
Where: Friday Flat Bistro
Time: 2.30pm – 4.30pm
YAY kids love face painting. Come along and choose from a wide range of colourful glittery creations.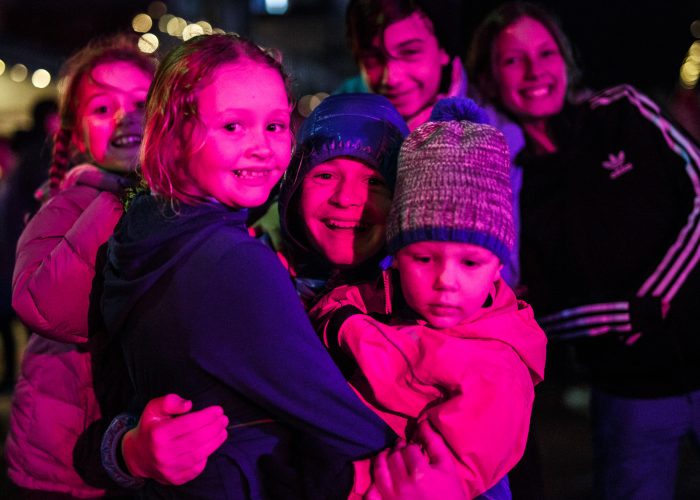 Family Après
When: 27 September
Where: Friday Flat
Time: 4pm – 5.30pm
Come one come all to the Thredbo family fun nights. There will be music, dancing, games and prizes, Thredboland animal parades, fireworks and a kids-only flare run while parents can grab a cheeky schnapps. Enjoy!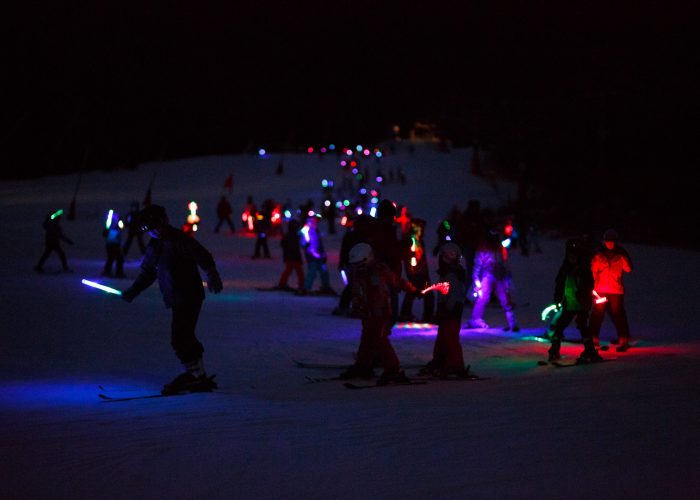 Free Twilight Riding
When: 27 September (before and after the Kids Flare Run) 
Where: Friday Flat
Time: 4.30pm – 7pm
If you've been cruising the slopes all day long and just want to keep riding into the night, well twilight riding is the go for you.  You will be able to link yours turns down Friday Flat until 7pm.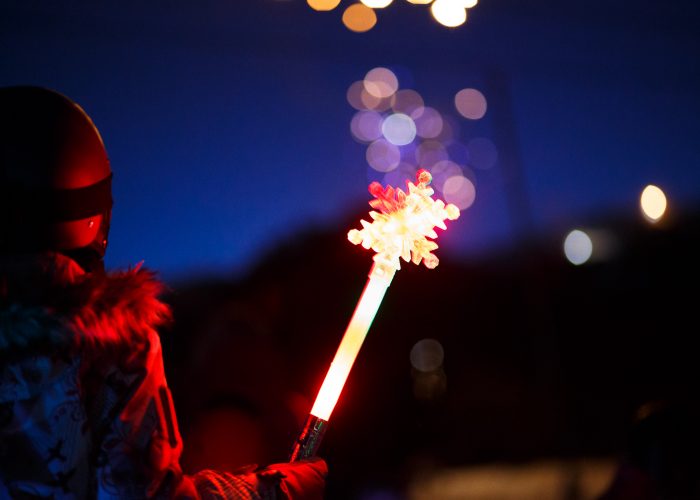 Kids Only Flare Run
When: 27 September
Where: Friday Flat
Time: at dusk
Every Thursday night enjoy skiing and snowboarding under the night sky on Friday Flat with your very own twinkling LED flare. Thredbo Snow Sport instructors will take all kids up on the Easy Does It chairlift as parents watch in awe at the bottom of the run, as their little rippers make their way down the gentle and friendly slope.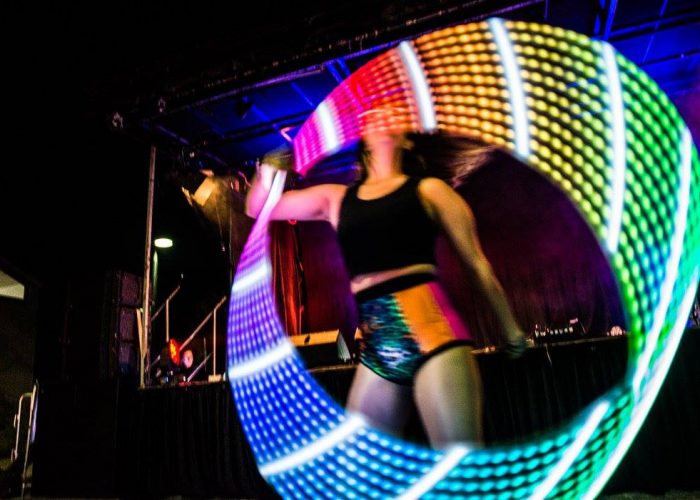 Glowga
When: 28 September
Where: Thredboland
Time: 5.30pm – 6.15pm
Come to our fun family-friendly glow-in-the-dark yoga session to help you stretch and balance ready to ride the mountain.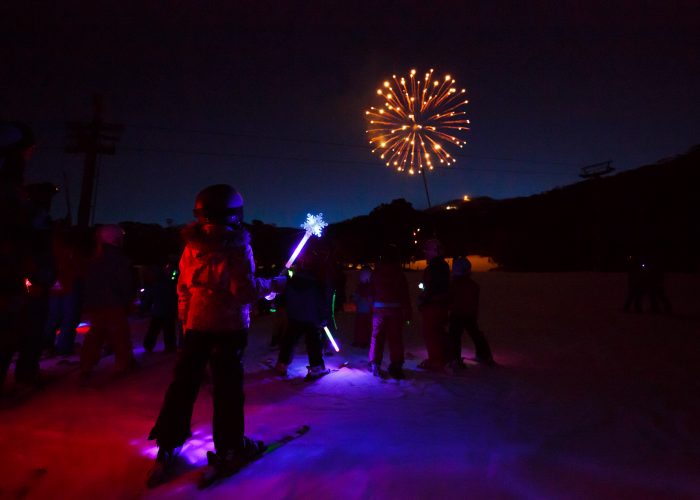 Fireworks
When: 27 and 29 September
Where: Thredbo Sky
Time: approx. 6.30pm
This show will see fireworks dance & glitter across the night sky. Look up to witness the largest display in the region. This pyrotechnic spectacular will see the mountains illuminate and the alpine sky pop and sparkle with a kaleidoscope of colour.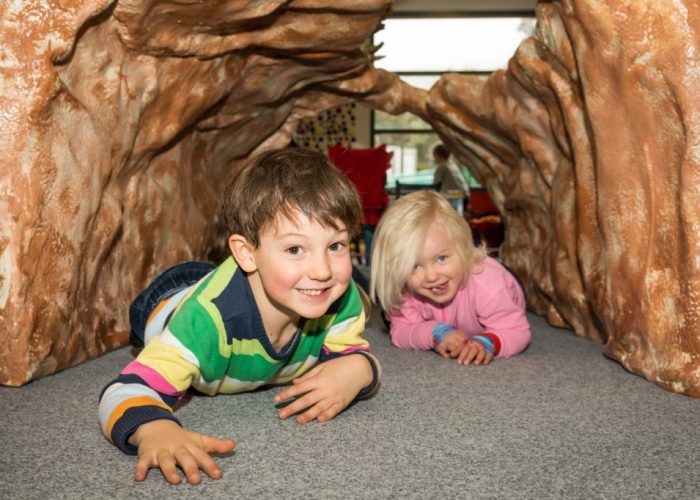 Giant Games
When: 23 – 30 September
Where: Friday Flat
Time: 10am – 3pm
Thredbo has a range of fun outdoor giant games to play! From connect four, jenga, chess and much more… Relax while the kids play or join in on the fun.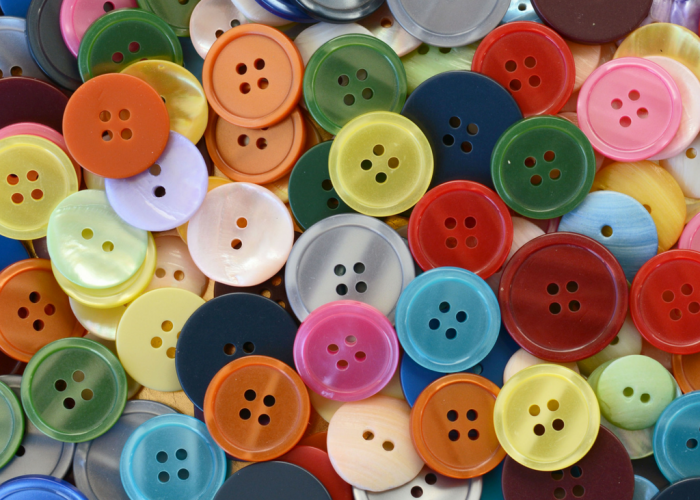 Button Making Station
When: 23 – 30 September
Where: Friday Flat
Time: 2.30pm – 3.30pm
You're cute as a button! Come along to Thredbo's make-your-own-badge station to take home a special piece of wearable art.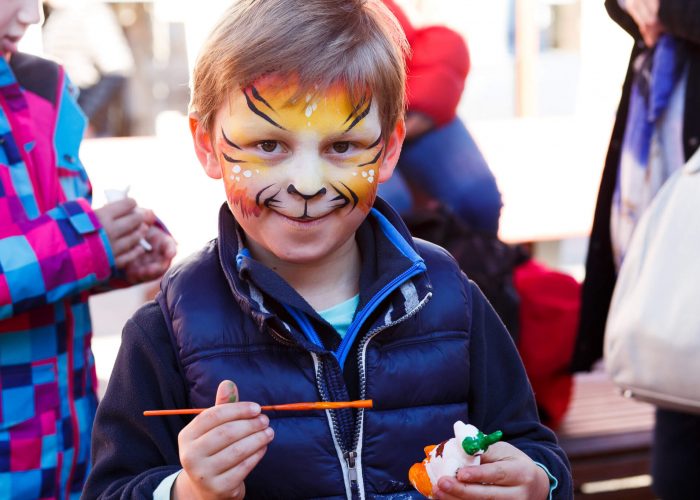 Paint Party
When: 23 – 30 September
Where: Friday Flat
Time: 2.30pm – 3.30pm
Get creative and bring your favourite Thredboland animal to life with the free ceramic painting.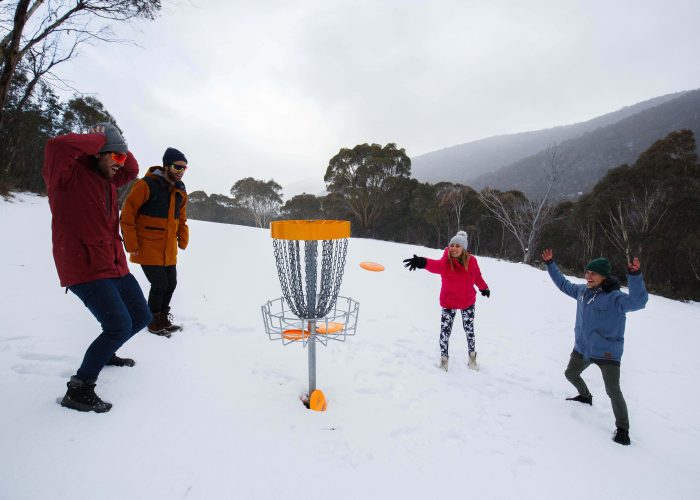 Winter Disc Golf*
When: Daily
Where: Winter disc golf park – Thredbo Golf Course
Hire* a disc from Valley Terminal Guest Services – $10
Time: 10am – 3pm
Looking for a fun activity during your winter stay in Thredbo? Head over to Valley Terminal Retail to grab a free disc.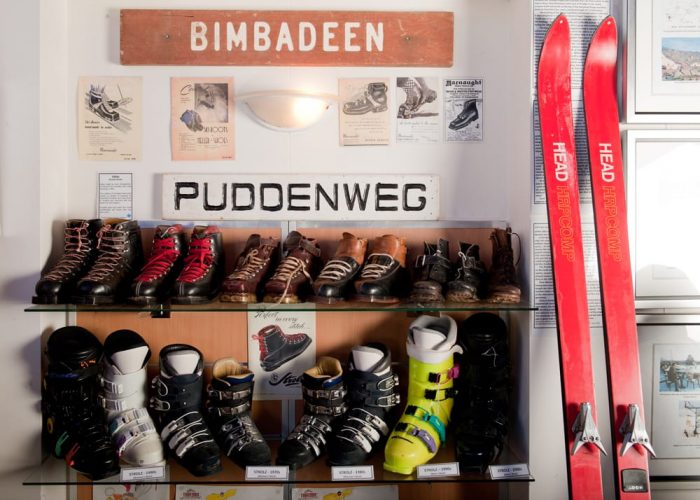 Retro Snow Museum
When: daily (except Mondays)
Where: Thredbo Museum – next to the Information centre
Time: 12pm – 4pm (subject to change)
Take a journey back in time and witness a radical display of skiing, snowboarding and winter sport memorabilia through the ages.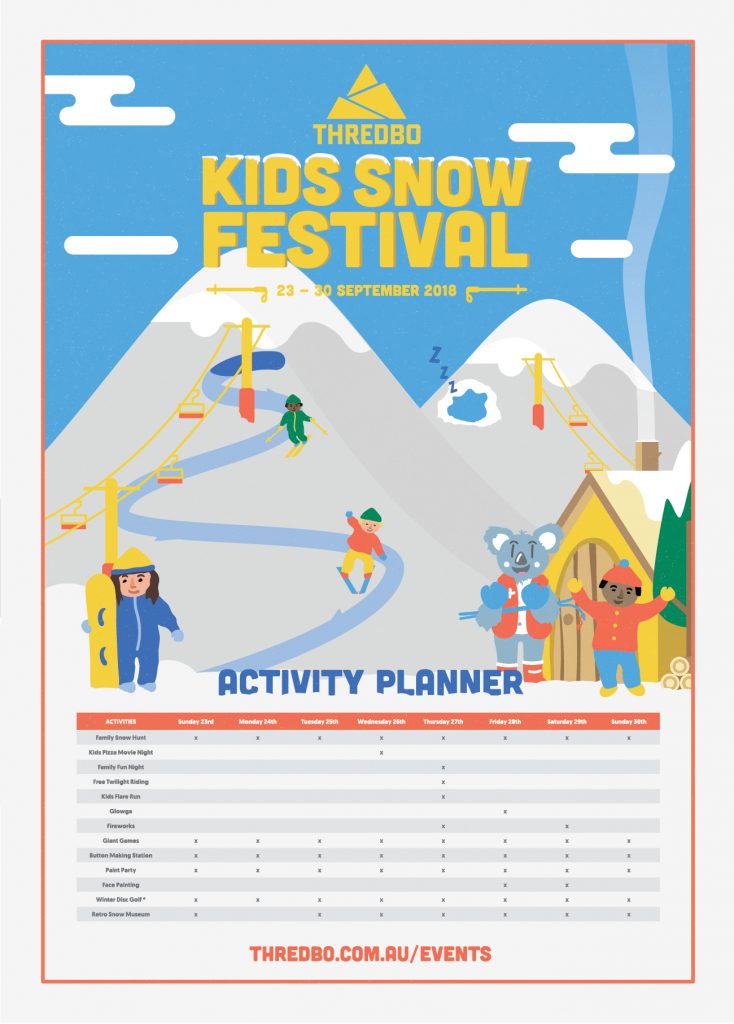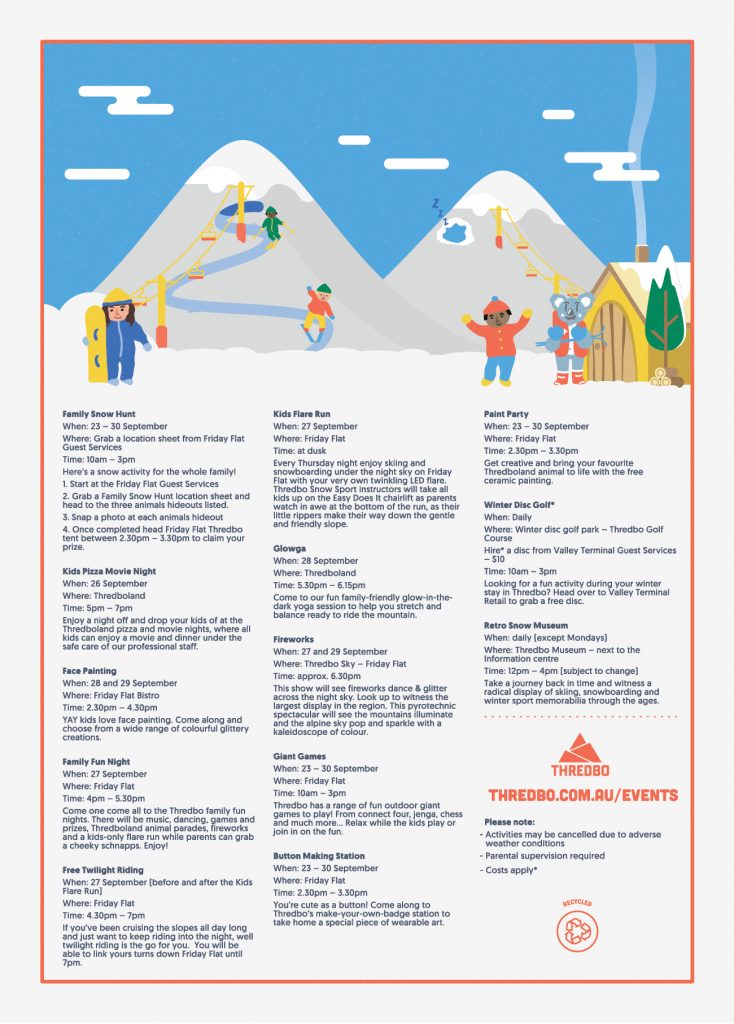 Sign up for news
Subscribe to our newsletter to receive deals, the latest weather, forecasts, news, events and more!