We are kicking off winter 2018 in style!
Come celebrate the 2018 winter opening weekend with long lunches, live entertainment, kid's activities and much more….
Keen to celebrate with us over the June long weekend? Stay and Ski 3 Nights for the price of 2 in either selected Thredbo Alpine Apartments, Riverside Cabins or Village Apartments between 8th-11th June 2018. Click here to book now. 
Entertainment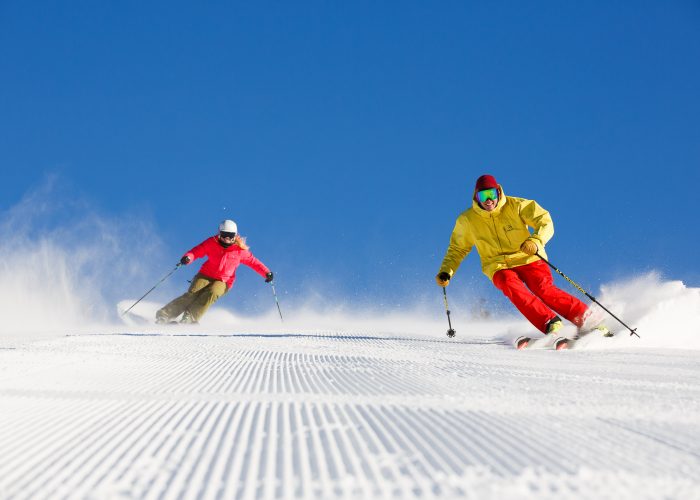 3 for 2 Opening Weekend Offer | Get a FREE* Day
Get your snow feet back this Opening Weekend and enjoy huge savings with the 3 for 2 Opening Weekend Lift Pass Offer. Save up to $125 and join us in celebrating the start of the winter season in style!
Need accommodation? There's a package currently available that offers the 3 for 2 deal with village central accommodation from $149 per person per night. Click here to check it out and book today.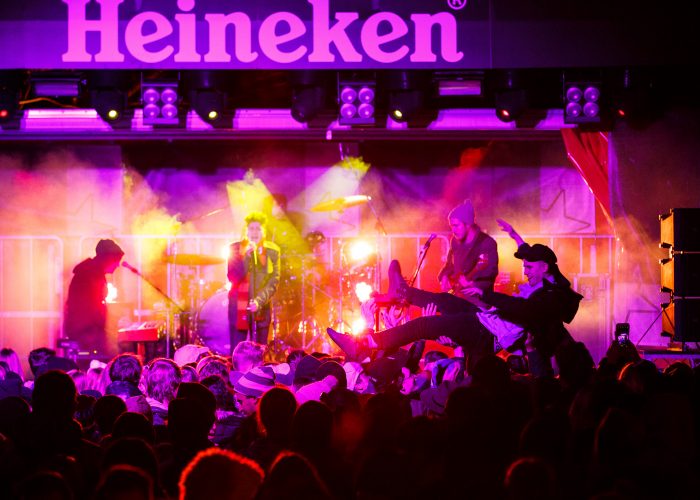 Heineken Saturday
Get ready to party!
Thanks to Heineken, Thredbo will be hosting the biggest party yet at the outdoor village stage. With an epic line-up of acts, 5 hours of non-stop tunes and goodtimes. Come on down and celebrate the start of 2018 winter season with us!
When: Saturday
Time: 4.30pm –  9.30pm
Where: Village Square
Set times –
4.30pm – 6pm | Sosueme DJ's
6pm – 7.30pm | Young Franco
7.30pm – 9.30pm | Hot Dub Time Machine

VIEW MORE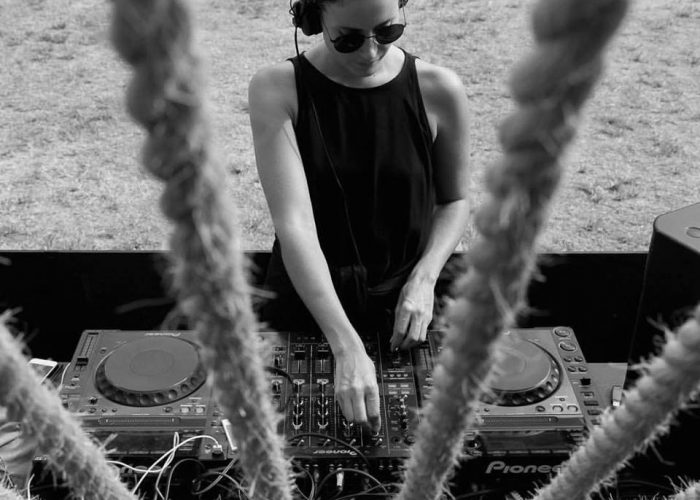 Heineken Poolside Après Party
Get ready for a massive night at the Heineken Poolside Party 2pm – 6pm with Dj Michelle Owen bringing all your favourite tunes.
When: Saturday
Time: 2pm – 6pm
Where: Poolside, Thredbo Alpine Hotel
VIEW MORE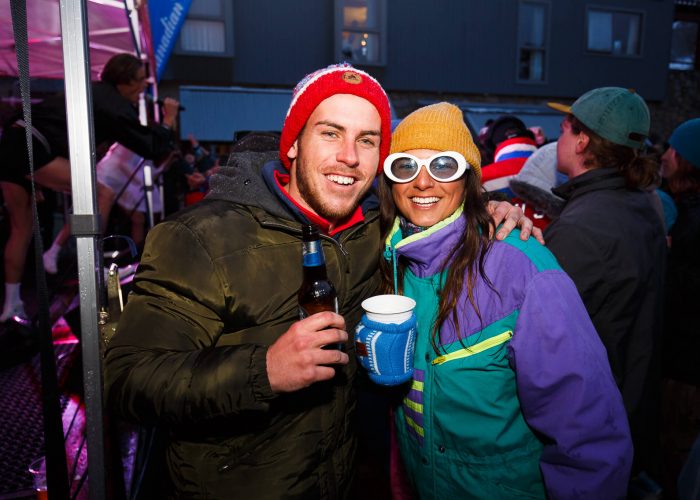 Tinder Welcome to the Snow Season Party
It's time to swipe right!
Head down to the Poolside Bar for the Tinder Party with Dj Jamie Allen. Don't forget to pack a bikini or boardies and jump into our bubbling hot tub.
When: Sunday
Time: 2pm – 6pm
Where: Poolside, Thredbo Alpine Hotel
VIEW MORE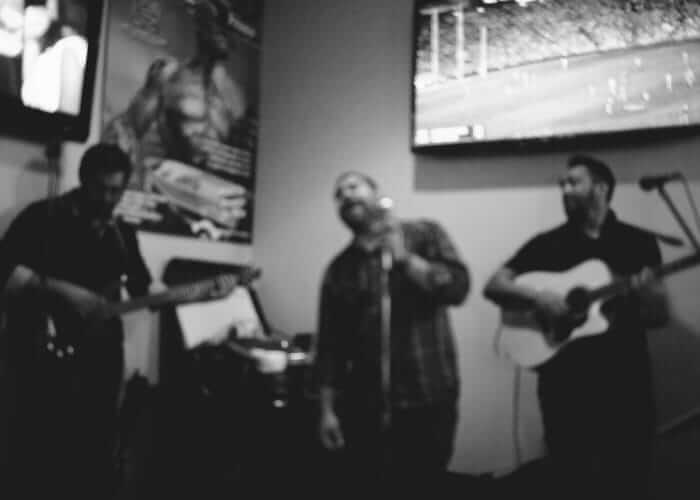 Heineken Schuss Bar
Join one of the coolest parties on the Mountain at the Heinken Schuss Bar at the Thredbo Alpine Hotel. You can groove the night away as H-Cee Family serve up the best soul funky tunes.
When: Friday, Saturday & Sunday
Time: 6pm – late
Where: Schuss Bar, Thredbo Alpine Hotel
Keller Bar After-Party
Party the night away at Thredbo's only nightclub!
When Thredbo's House DJ comes out to play you're in for one hell of a time! See you all on the d-floor.
When: Saturday
Time: 9.30pm – late
Where: Keller Bar, Thredbo Alpine Hotel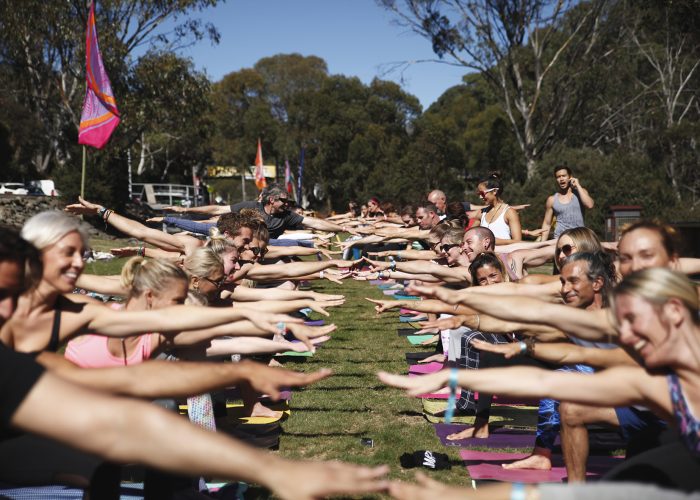 Mass Mountain Yoga
SNOW, YOGA, SNOWGA! Come down to the Thredbo riverbank, breathe in the fresh mountain air and discover a new way of practising yoga in the snow. Everyone is welcome. 
When: Saturday – Monday
Time: 10am – 11am
Where: Riverbank – across from the Information Centre
BYO: Mat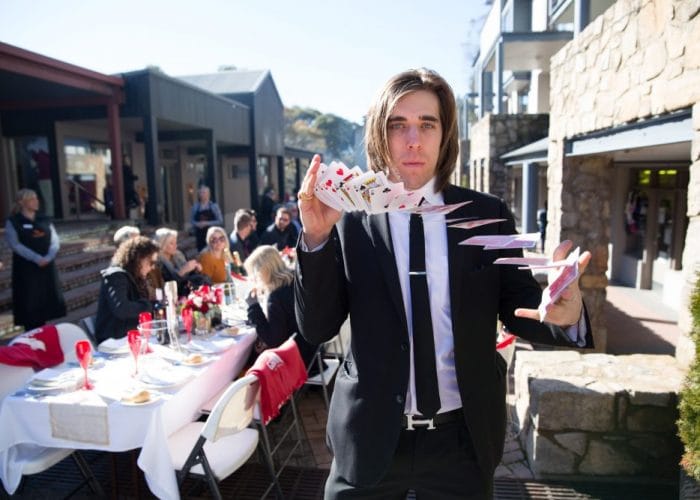 Magician Jackson Aces
Known as the "Master of Cards" Jackson Aces will astonish you with his quicker than eye and graceful card tricks.  His sleight of hand and entertaining personality makes him one of Australia's best magicians.
When: Saturday & Sunday 
Time: 9am – 11am & 2pm – 4pm
Where: Village Square, roving
VIEW MORE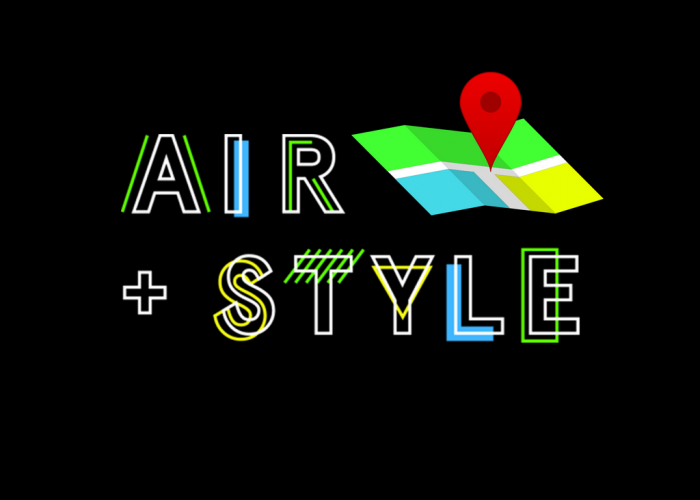 Air & Style Scavenger Hunt
Air & Style Scavenger Hunt
The amazing Air & Style scavenger hunt will turn Thredbo Resort into a giant game board with your smartphone. Follow Thredbo resort Instagram Stories to find the clues to help lead you to the winning Air & Style tickets. Twp clues will be released a day, so play the game and have fun!
When: Saturday & Sunday 
Where: View Thredbo Resort's Instagram Stories at 12pm for clues to find the hidden tickets
Time: 12pm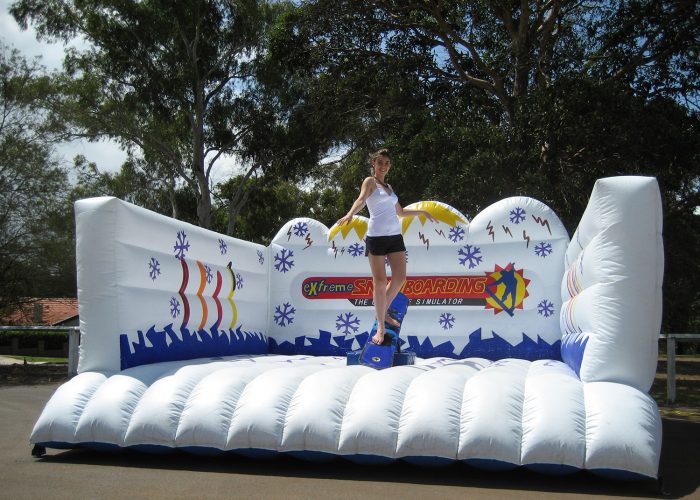 Air & Style Mechanical Snowboard
Try Thredbo's snowboard stimulator; the longer you stay on the faster it will go. Shred your way to an extreme downhill adventure but try not to face plant! Air & Style will also be giving away tickets to the competitors who stay on the snowboard the longest. Good luck!
When: Saturday & Sunday 
Where: Keller Green
Time:11am – 4pm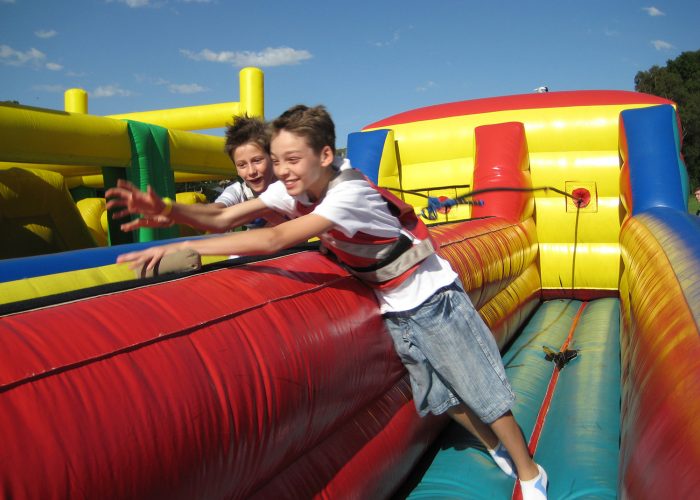 Bungee Run
Are you ready to take on the bungee? Each player will launch themselves down the horizontal bungee run to try and grab the winning puck before flying backwards through the air onto a safe inflatable landing.
When: Saturday & Sunday 
Where: Keller Green
Time: 11am – 4pm
Kids Face Painting
Snowflakes with sparkles, fairy, tiger, princess or superhero; let the kids imagination go wild with Tash the resident face artist. Watch as she transforms the kids into their favourite fantasy character with lots of colour, sparkles and glitter.
When: Saturday & Sunday
Time: 9am – 11am & 2pm – 4pm 
Where: Keller Green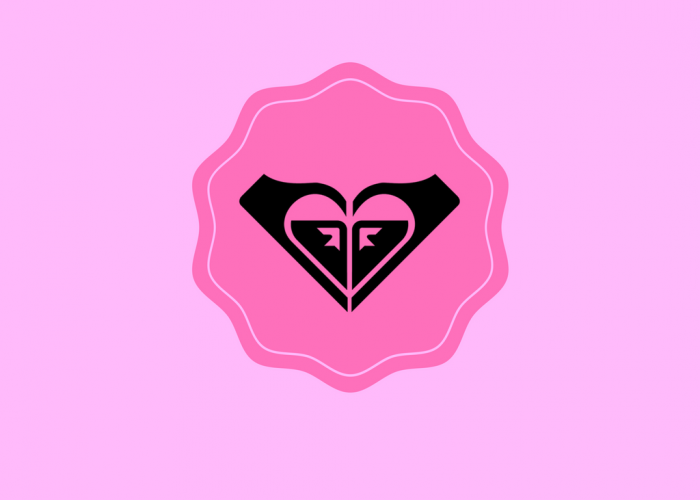 Roxy Button Making Station
You're cute as a button! Come along to the Roxy button making station located at Friday Flat to take home a special piece of wearable art.
When:  Saturday & Sunday
Where: Keller Green, Roxy Tent
Time: 10am – 11am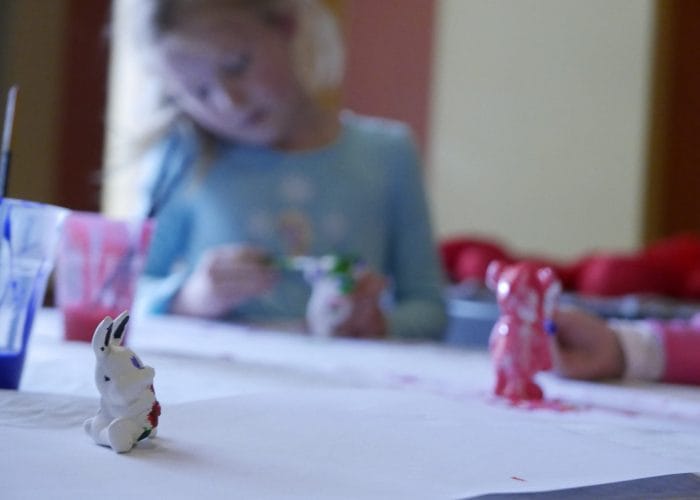 Paint Party
Join us and get creative as you bring your favourite Thredboland animal to life with a rainbow of paint colours. Check out Wally Wombat, Eric Echidna, Safety Syd, Ruby Roo, Extreme Rat & Rocky Cocky.
When: Saturday – Monday
Time: 2pm – 3pm
Where: Keller Green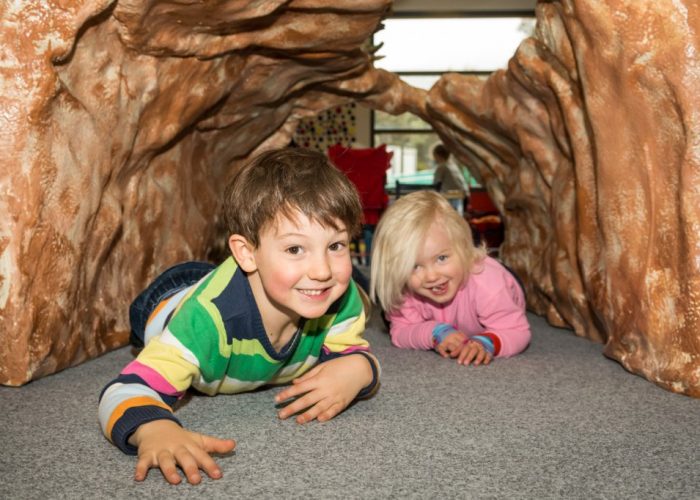 Kids Amazing Race
Think you have what it takes to be a part of Thredbo's Amazing Race? Find your first clue at the Thredbo Information Centre. Your task is to follow all the secret clues to find the hidden treasure! Perfect for families to discover all that the Thredbo Village has to offer.
When: Saturday – Monday
Where: Start at the Thredbo Information Centre
Time: 9am – 4pm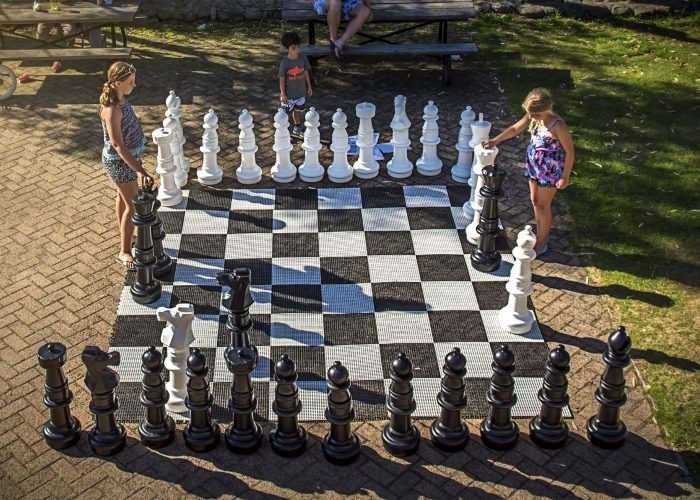 Kids Corner
Thredbo has a range of fun outdoor giant games to play! From connect four, jenga, chess and much more… Relax while the kids play or join in on the fun.
When: Saturday – Monday
Time: 10am – 4pm
Where: Keller Green
Massive Firework Display
This show will see fireworks dance & glitter across the night sky. Look up to witness the largest display in the region. This pyrotechnic spectacular will see the mountains illuminate and the alpine sky pop and sparkle with a kaleidoscope of colour.
When: Saturday
Time: 6pm
Where: Thredbo Sky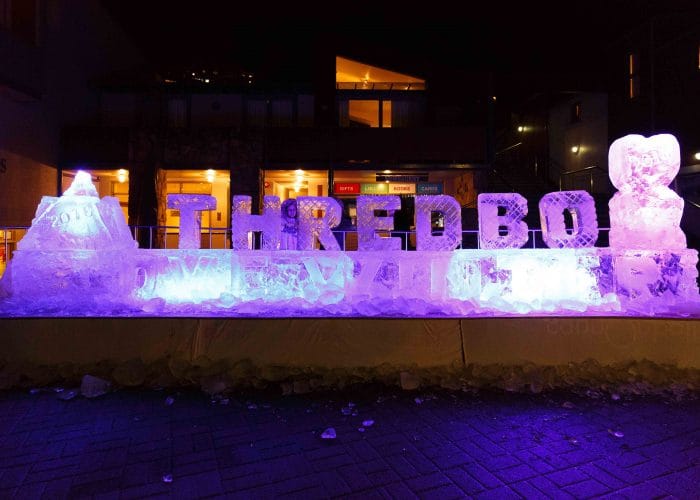 Thredbo Ice Sculpture by Kenji Ogawa
International award-winning ice sculptor Kenji Ogawa makes a stop in Thredbo to create a sparkling ice sculpture that will become the centrepiece of the Village Square. You will be amazed how this master craftsman shapes a block of ice into a piece of art.
When: Saturday
Time: from 10am
Where: Village Square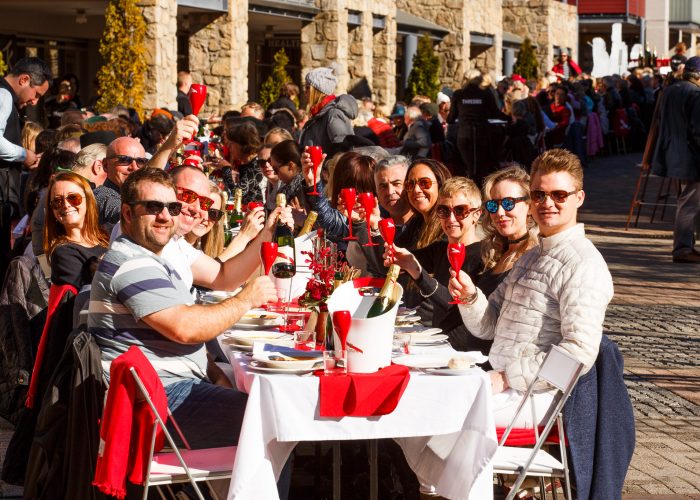 G.H.Mumm Long Lunch*
***SOLD OUT***
Toast the opening weekend of the Thredbo winter season at the annual Long Lunch on 10th June with a three-course lunch.
When: Sunday
Time: 11.30am – 3pm
Where: Village Square
Cost: $120 pp inc. 3-course meal & a bottle of G.H Mumm between 2pax
Book: conference@thredbo.com.au (Bookings open 10th May from 9am)
VIEW MORE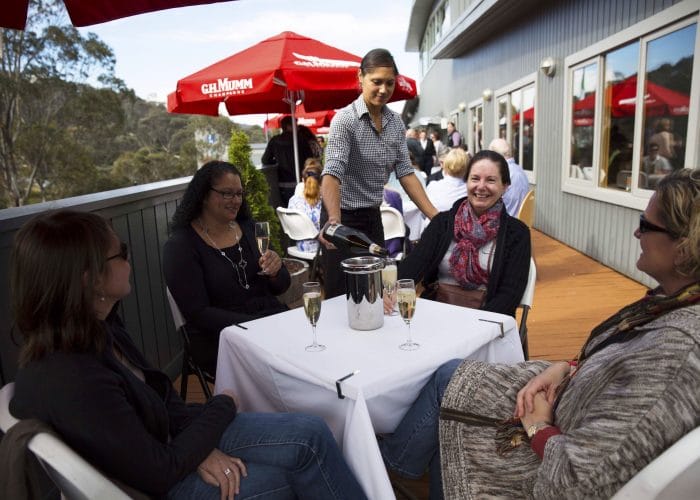 Cascades G.H.Mumm Long Lunch*
***SOLD OUT***
Cascades hosts an indoor long lunch. Enjoy delicious cuisine, mountain views and exceptional service as you toast the start of winter 2018.
When: Sunday
Time: 11.30am – 3pm
Where: Cascades Restaurant, Thredbo Alpine Hotel
Cost: $120 pp inc. 3-course meal & a bottle of G.H Mumm between 2pax
Book: conference@thredbo.com.au (Bookings open 10th May from 9am)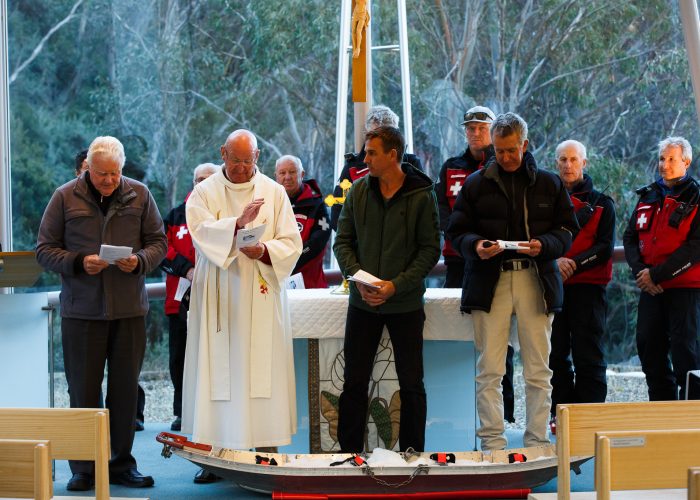 Blessing of the Snow
A long-held tradition where Thredbo Ski Patrol and local church leaders along with the community gather in the beautiful Thredbo Chapel to wish everyone a safe, happy and prosperous season ahead.
When: Sunday
Time: 2pm
Where: Thredbo Chapel
Start Your Winter Adventure Now