WhereThredbo Alpine Hotel, Lounge Bar
Time10.30am - 12.30pm
CostFree
BYOCamera
IncludedLight Refreshments
Today's Workshop: Question Time – if you have any questions, now is the time.
Grab your camera and come to one of Randy's x Thredbo free photography clinics.
Randy has owned and operated Hot Shots Photography in Thredbo since 1988 –
"Photography is my life and passion. In the shortest of time, you can be taking better pictures and have a better understanding of photography". – Randy Wieman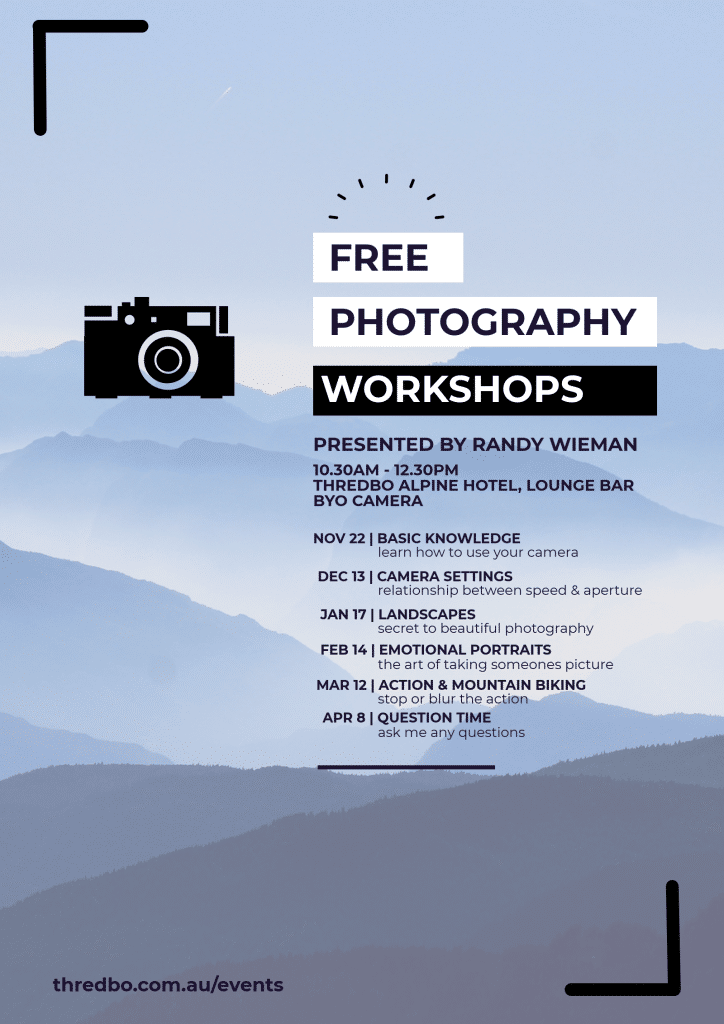 Sign up for news
Subscribe to our newsletter to receive deals, the latest weather, forecasts, news, events and more!