CostFree
RegistrationEmail events@thredbo.com.au
WhoAll welcome
Take your fly fishing to the next level at the FREE Fly Fishing Expo in Thredbo!
In three action-packed days, you will learn all the skills and tricks to master fly fishing from your host Craig Daly, the owner of Clearwater Fly Fishing Guides and Matt Tripet, CEO of the Fly Program as well as their special guest instructors.
The Fly Fishing Expo will feature beginner, intermediate and advanced fly fishing casting classes, equipment demonstrations, fly tying, a casting competition, special Q&A dinner*, prizes & giveaways and much more!
To register for this amazing FREE weekend email events@thredbo.com.au
Please see special Fly Fishing Accommodation Package here

Please note that you need to BYO equipment
*costs apply
PROGRAM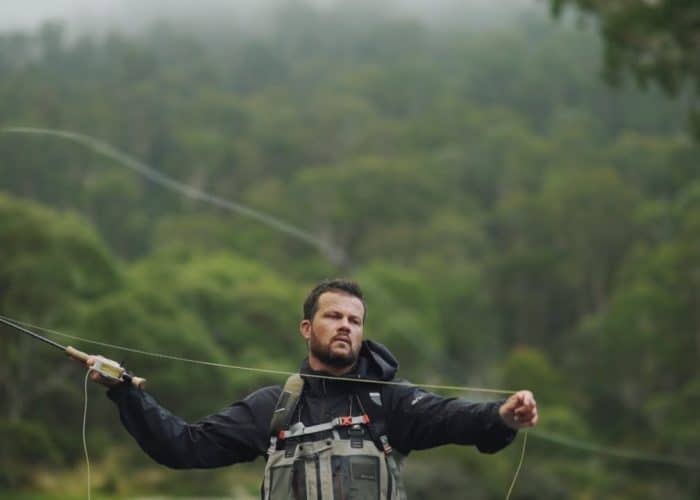 Friday - Welcome Drinks
Where: Keller Bar, Thredbo Alpine Hotel
Time: 6pm – 7.30pm
You are invited to the Keller Bar, Friday evening for some nibbles, a welcome drink, meet your hosts, receive a special show bag and watch a short film by Aussie Fly Fisher in the Snowy Mountains.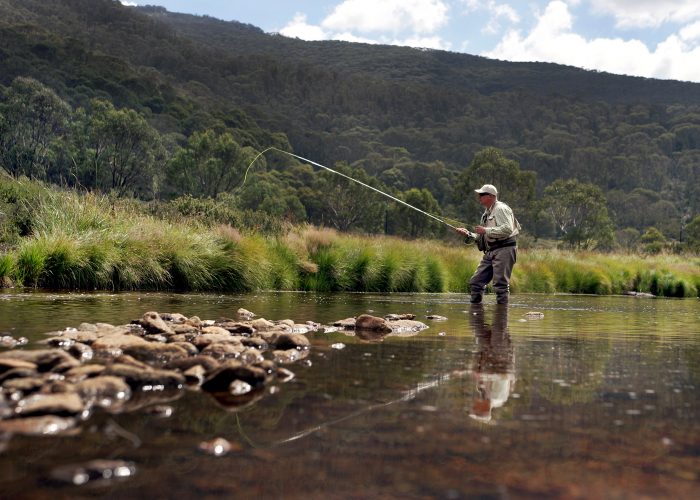 Saturday - Demo's & Dinner
Meet at Keller Green
9am
Introduction to fly fishing demonstrations
9.30am – 10.30am | Village Green
Scott, Primal and Airflo series: 30-40 premium rods/reels to try out. This will be the biggest selection of these brands anyone could try at any one time here in Australia/New Zealand. 
Participation
10.30am – 11.30am | Village Green | BYO: Fishing Rod
Fly Tying Workshop
11.30am – 12.30pm | Keller Green
*Break for Lunch
12.30pm – 1.30pm
Rod Brand Workshops
1.30pm – 3pm | Village Green
Participation & Questions
3pm – 4pm | Village Green
*Break
4.30pm – 7pm
*Dinner
Please join us for dinner to discuss what we have learned and to ask any fly fishing questions you may have… 
7pm – 9pm | Segreto, Thredbo Alpine Hotel | $49 3-Course Menu | Please see menu here Bookings essential (02) 6459 4200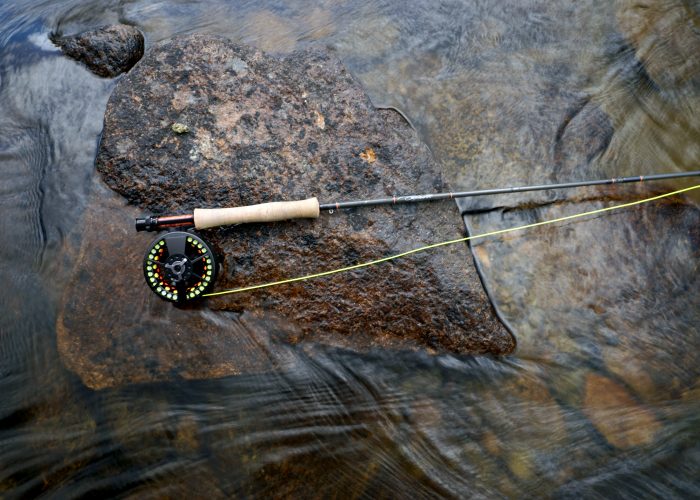 Sunday - Fish with a Pro & BBQ
Meet at Keller  Green 
9am
Casting demonstration & participation
9.30am – 12.30pm | 4 workshops
Station 1 | Daf – Distance casting accuracy | Village Green
Station 2 | Matt – Casts and Mends that Catch Fish | Thredbo River – across from the Info Centre
Station 3 | Juan Del Carmen – speciality spey and roll casting | Village Green Pond
Station 4 | Ant – one handed spey casting | Thredbo River across from the Village Green
Free Farewell BBQ
12.30pm | Bistro Deck, Thredbo Alpine Hotel
Prizes & Giveaways Raffle
1.30pm | Bistro Deck, Thredbo Alpine Hotel
All proceeds to go Fly Fishing For Breast Cancer Foundation.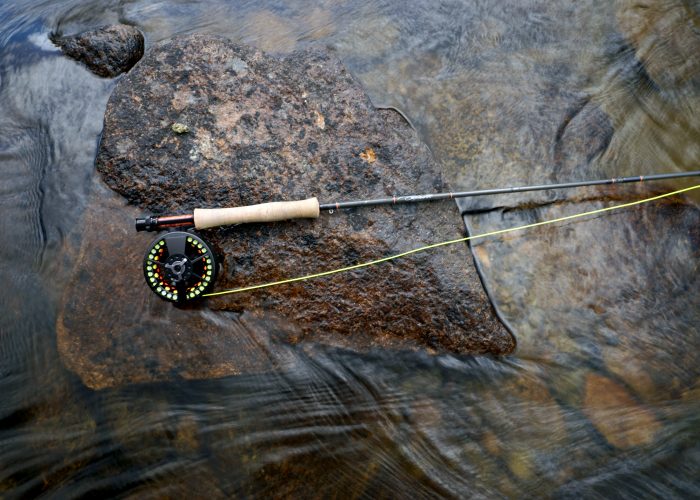 Info: Rods and Reels
Please feel welcome to bring your own fly rod and reel to the Thredbo Fly Expo.
For Saturday casting workshops a #4 – #6 weight line/rod will be perfectly suitable.
Sunday's session Fishing with a 'Pro' #3 – #6 weight line/rod outfits will be appropriate.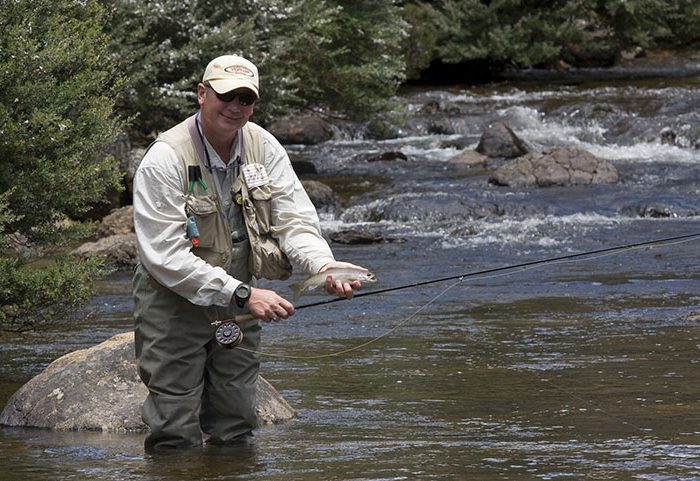 Info: Clothing and Outerwear
The Snowy Mountains in Spring is great time of the year, with pleasant days and cool evenings. However, being in an alpine environment we can receive cold, wet and even sometimes snow.
We would advise bringing suitable outdoor clothing that will keep you comfortable from strong sun rays through to cold winds and rain. We ask you bring a good waterproof jacket, hat and sunglasses (all essential). If you have waders, please bring them to wear for fishing before and after the event, as well as your time with a 'Pro' on the Sunday of the program. If you do not have waders, hiking style boots with thermal pants and trousers will be sufficient for wading. But please understand, water temperatures will be cool during the program.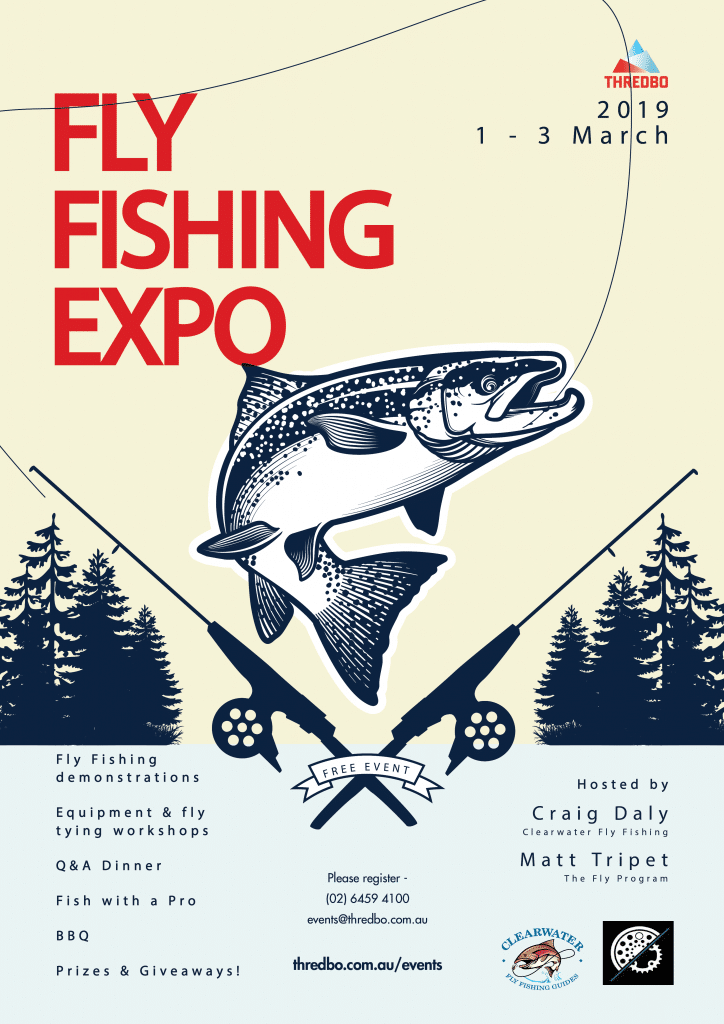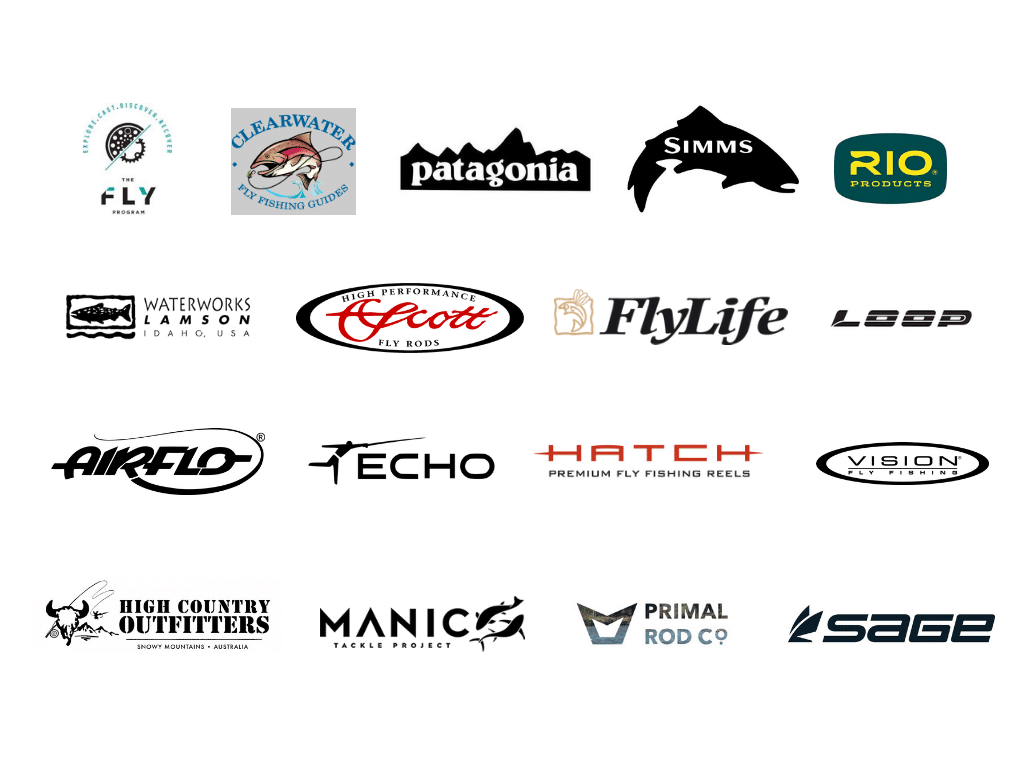 Guides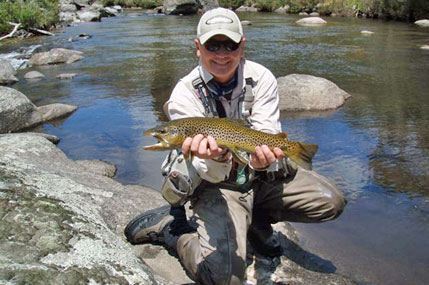 Craig Daly
Our head guide, Craig Daly, has certification as a Fly Casting Instructor with the Federation of Fly Fishers. He is also a licensed National Parks and Wildlife Service tour operator.
Craig has lived in the Snowy Mountains for over 25 years and has been fishing these local waters for just as many! His quest for furthering his fly fishing knowledge has led him from the wild rivers of Colorado and Montana USA, to the bone fish flats of the Pacific and the northern tropics of Australia.
Craig's love for chasing the trout with a fly has led him to start guiding others to enjoy the art of fly fishing.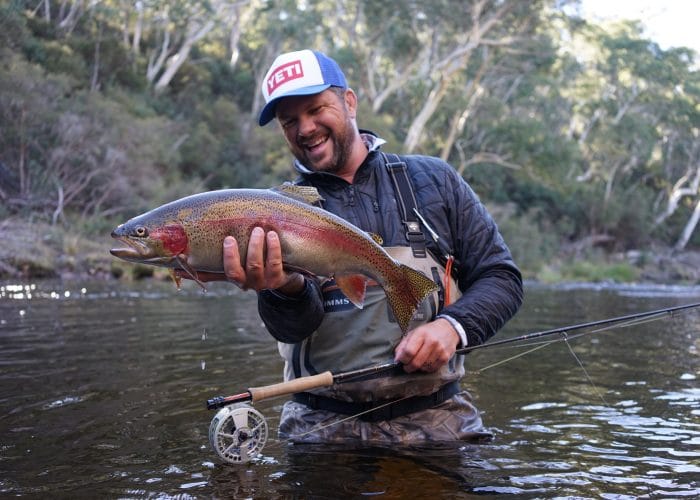 Matt Tripet
Matt Tripet is a self-proclaimed fly fishing student and has been enjoying this journey since childhood.
Matt's professional background has seen him complete a degree in education specialising in Outdoor Education and Exercise Sports Science, as well as awarded the Certified Casting Instructor award with the Federation of Fly Fishers International.
Matt is the founder and CEO for The Fly Program and is a leading advocate supporting the social and health benefits fly fishing can provide segments of the community
Matt continues to guide and lead casting lessons in NSW Snowy Mountains, hosting an operation that diversly caters for the first-timer through to experienced anglers seeking remote 'adventure' focused trips in and around Kosciuszko National Park.
Matt is very excited to support Thredbo's Fly Fishing Expo and share his enthusiasm for casting, our world-class fishery and beautiful region with Thredbo's guests.
Sign up for news
Subscribe to our newsletter to receive deals, the latest weather, forecasts, news, events and more!