WhereBanjo Patterson Park
Time 9am - 1pm
CostFree
Over the last two years the Lakeside Scavenge event has collected more than 1,400Kg of trash from around the shores of Jindabyne.
Lakeside scavenge provide gloves and bags for the clean-up. Once you have collected trash it can be traded for treasure in the pop-up, pre-loved market, or you can sit back and enjoy live music with a beer from the Banj.
Volunteers are needed to make sure the event runs smoothly, if you would like to get involved you can find the Volunteer application form here.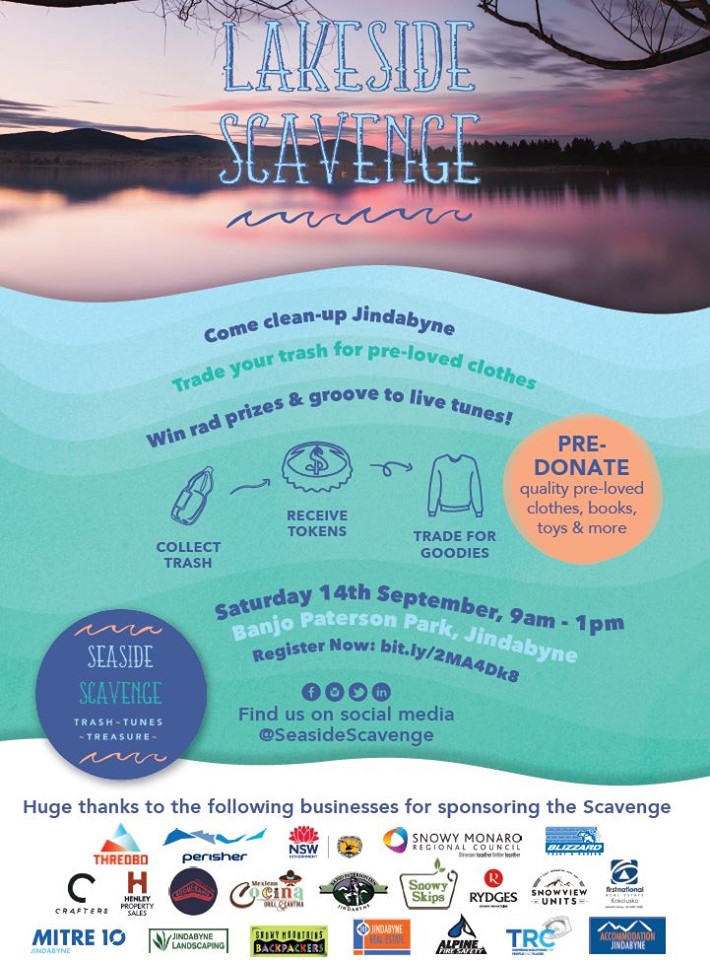 Sign up for news
Subscribe to our newsletter to receive deals, the latest weather, forecasts, news, events and more!