The Snowy Ride is a motorcycle event run annually in the Alpine Region of NSW since 2001 and has helped the Steven Walter Children's Cancer Foundation (SWCCF) raise in excess of $7 million for research into a cure for childhood cancer.
All money raised by SWCCF goes to childhood cancer research programs and support of children with cancer. The aim of the Snowy Ride was to involve the motorcycle riders of Australia into raising money for research into childhood cancer and its side effects and to give the local volunteer organisations of the Snowy mountains area the chance to raise money for their own communities.
There's live entertainment kicking off in the Village Sqaure from 3:30pm onwards! Rock out with Uncle Jed's, Michael Stangle and Steven Kucina as the play a variety of your favourite tunes…For more details, see below.
To find out more and enter for your chance to win, visit www.stevenwalterfoundation.org.au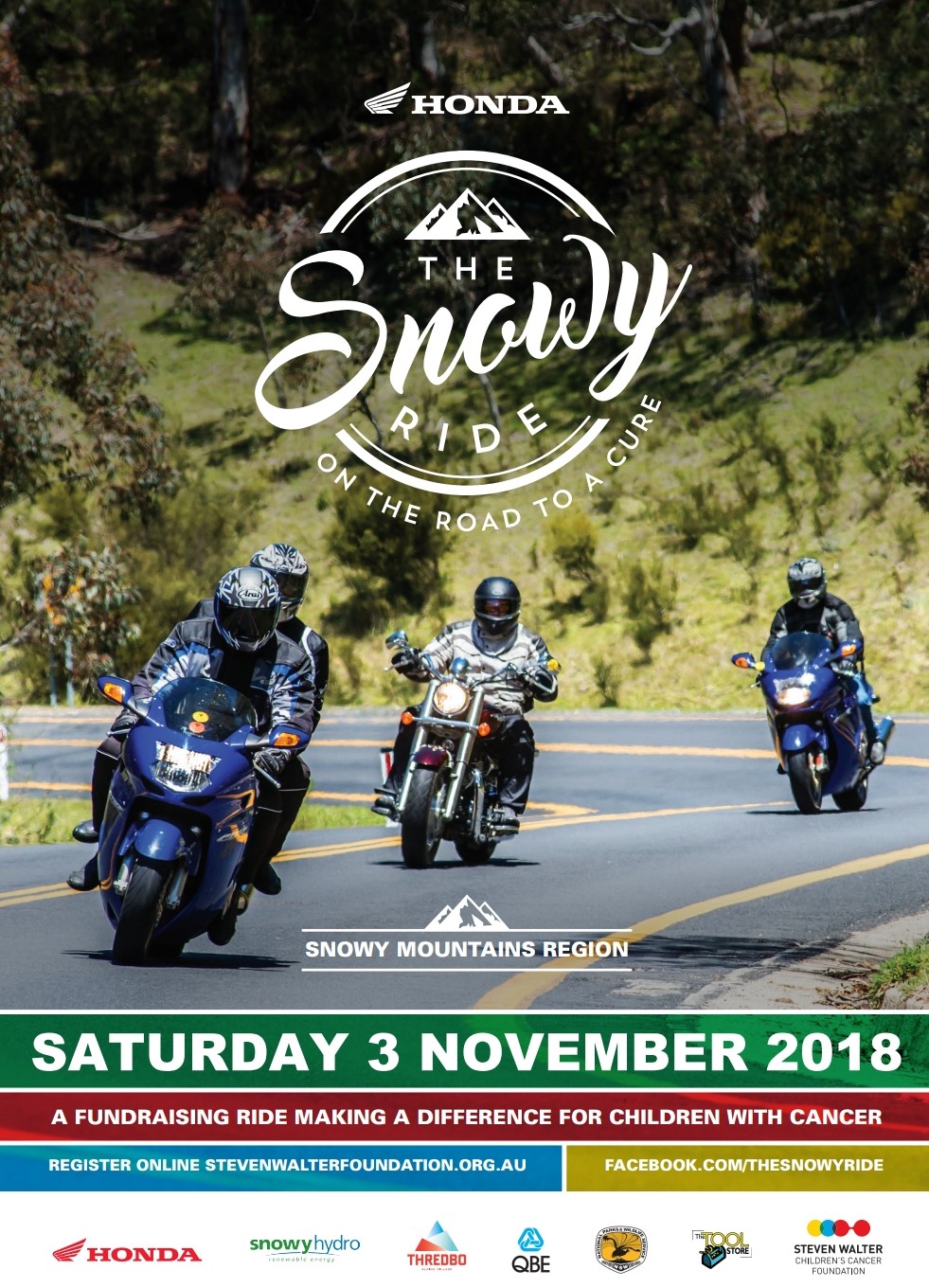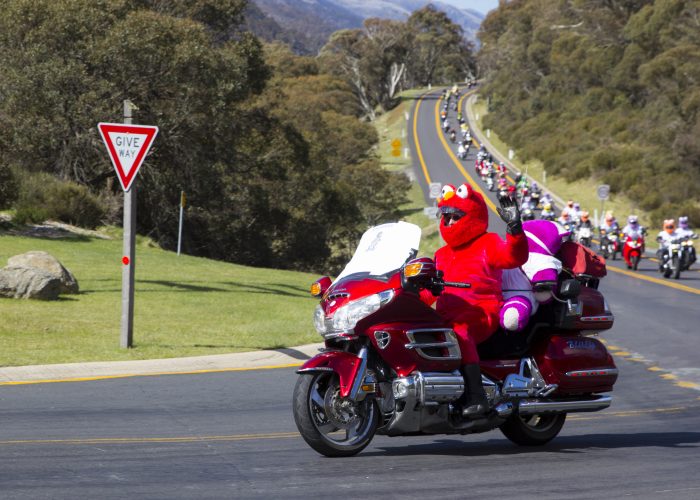 The Mass Ride
Weather permitting the mass ride will start at 3.30pm at the Bullocks Flat Ski Tube (location marked on Snowy Ride map). It's a great way to finish the Snowy Ride as the reception you get arriving in Thredbo is inspirational. A bit of a tradition of dressing up has developed over the last few years. It's a lot of fun and we appreciate the effort. Remember you still need to be wearing full riding gear. Riders in costumes will be at the front of the ride. Please ensure you arrive by 3pm if you intend to take part in the ride.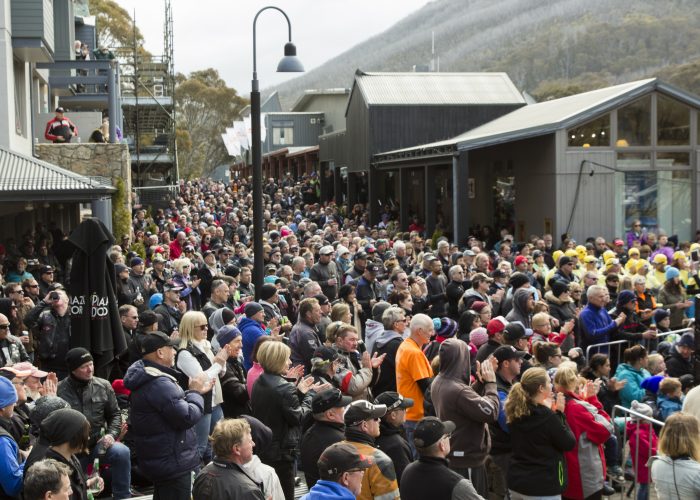 Entertainment
When: Saturday, 3 Nov
Where: Thredbo Village Square
Times:
Music – 3.30pm to 5pm – Michael Stangel & Steven Kucina
Presentation – 5pm to 6pm
Music – 6pm to 7.30pm- Uncle Jed
Artists: Uncle Jed, Michael Stangel & Steven Kucina 
Uncle Jed took the nation by storm with their spine-tingling performances on reality TV show 'Australia's Got Talent'. The trio went on to win the competition, propelling their album to #6 on the iTunes Charts and the audition videos receiving millions of YouTube hits. The Band has since gone on to sell out shows on multiple national tours and are in the process of recording their 3rd studio album due for release in 2019. When you combine three siblings with a love of music, the chemistry is truly magical, Uncle Jed has that family band feel and you can always tell they are having a fun time on stage together.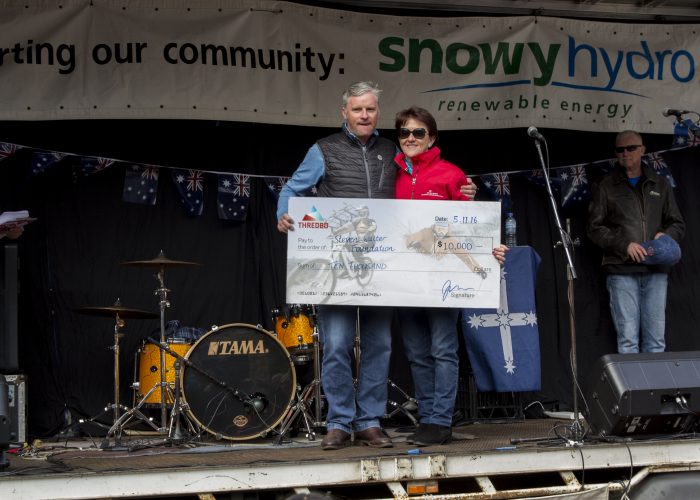 Presentation & Prize
Presentation and prize draw is on in Thredbo Village Square around 5pm, straight after the Mass Ride finishes. But we encourage you to hang around and enjoy the great entertainment on offer in various venues.
Dining
TO STEP AT A TIME DINNER
Please join us at the Friday night fundraising 'One Step at a Time Dinner' with our special guest speakers Michael Milton OAM and Associate Professor Paul Ekert. Book here.
GRAB A BBQ BREKKIE AND LUNCH IN THREDBO
A delicious BBQ brekkie and lunch will be available at two locations in Thredbo:
Honda Test Ride BBQ: Lunch on Friday 2 November. Saturday 3 November brekkie from 7‐9am and lunch from midday.
Village Square BBQ: Brekkie from 7‐9am on Saturday 3 November, lunch from midday and in the afternoon from 3.30pm while you enjoy the atmosphere and entertainment. Soft drinks available and all proceeds from the BBQ come to SWCCF.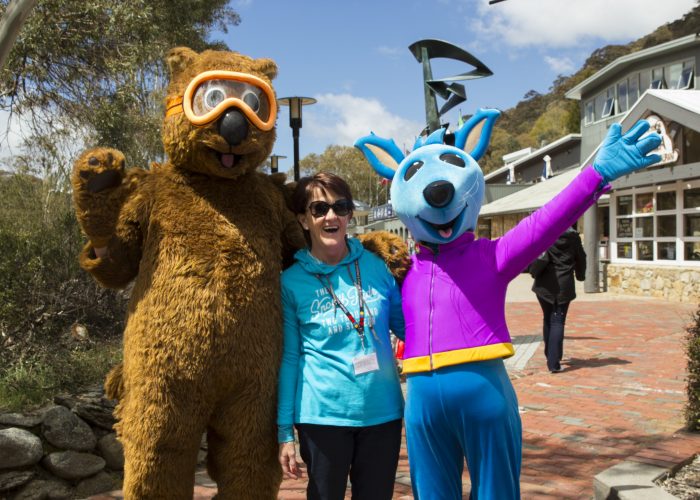 Snowy Ride Merchandise Store
Keller Bar 
Open Friday 2 November ‐ 9am to 6pm,
Saturday 3 November ‐ 8am to 4.45pm
Sunday 4 November ‐ 8.30am to 11am.
Book Accommodation Packages Here