WhereFriday Flat Terrain Park
Time9.30am - 3.30pm
Cost - must register Free
Age17 yrs & under
HELMET'S CompulsoryParental supervision required
byowater bottle
Hey Mini-Shredders!
Come and spend the day riding with Torah Bright and her pro friends as they coach you through your own private terrain park. The Mini Shred gives intermediate skiers and boarders under 18 the chance to shred with their friends, pick up tips from the industry's best and progress in a super fun environment.
The Thredbo terrain park crew develop one of the coolest mini terrain parks for the event with a sweet jib and jump line, transitions and rollers. Combine this with a group of Aussie snow star mentors, the kids are sure to have the BEST DAY…
There's a signing session with Torah and the coaches, a sausage sizzle, DJ and giveaways thanks to Roxy, Rhythm Snow Sports and Aspen Snowmass. The event wraps with the highlight of the day…the mass group dance!
"The Mini Shred is my favourite day of the year. It's fun, it's about making new friends to shred with and learn new things. Seeing the talent level of little Aussie shredders is amazing…It's incredible to have such an brilliant line-up of inspiring athletes and Olympians to share advice, tips and stoke with all the kids…It sure is a day to remember…see you there." – Torah Bright.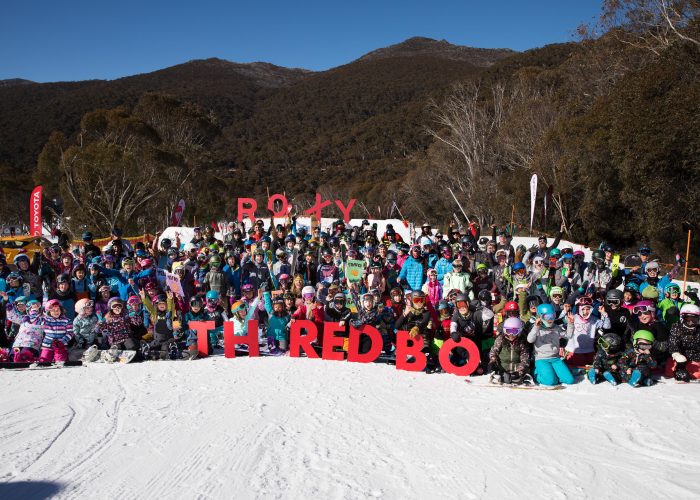 SCHEDULE
9:30am – Head to the top of the park located at Friday Flat & get ready for a big day of fun!
10:00am – Meet all the awesome coaches.
10:00am – 12:00pm – Shred & Skills Session
12:00pm – BBQ
1:00pm – 2:00pm – Jam Session
2:00pm – 2:30pm – Presentation & Aspen Trip Winner Announcement
2:30pm – 3:00pm – Coaches Poster Signing & Goodie Bag Giveaway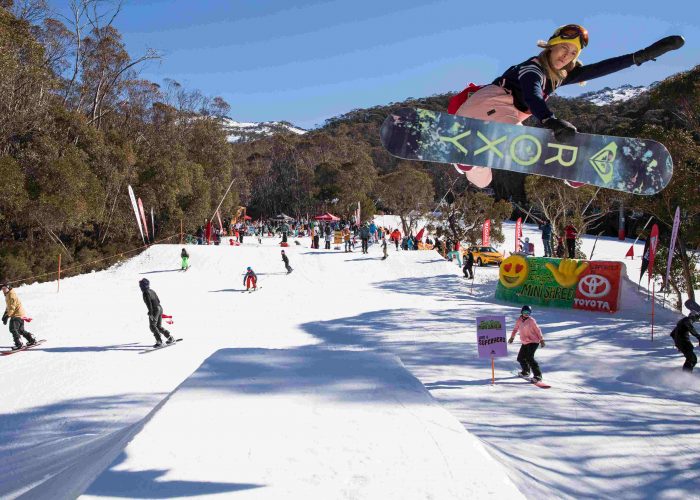 SNOWBOARD COACHES
Torah Bright
Emily Arthur
Ryan Tiene
Tess Coady
Jye Kearney
Charles Beckinsale
Nate Johnstone
Valentino Guseli
Jarryd Hughes
Benny Mates
Chelsee Kelley
Jesse Parkinson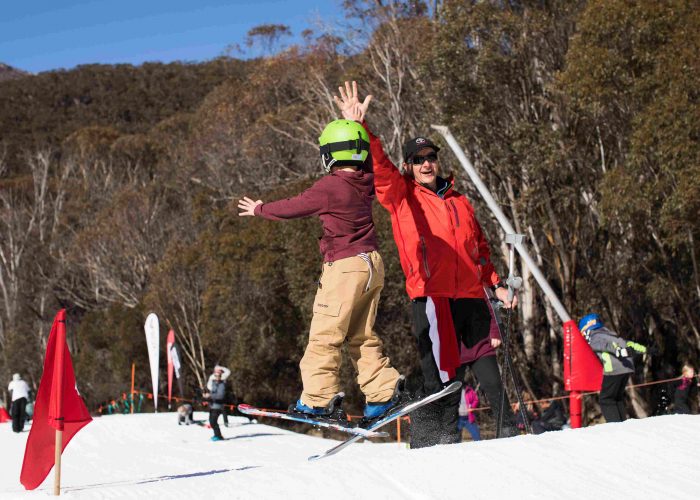 SKI COACHES
Russ Henshaw
Michael Milton
Manuela Berchtold
Thomas Waddell
Scott Kneller
Harrison McInnes
Mia Rennie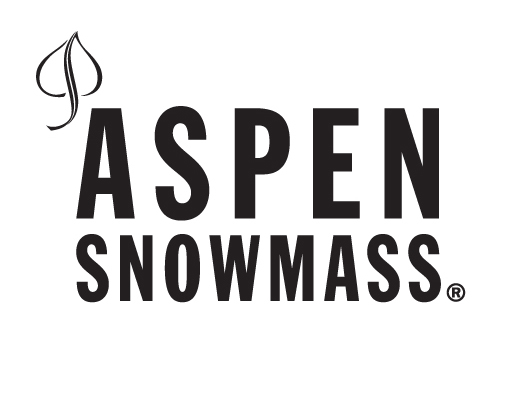 Torah Bright Mini Shred - Aspen Snowmass 'Register & Win'
Simply register for the Torah Bright Mini Shred Event here and go into the draw to win –
4 nights' Accommodation for 2 adults and 2 children
Including:
4 x 4 day lift tickets
4 x 4 day premium equipment rental package, includes overnight storage and intermountain transfer
The prize is valued at AU$9,200.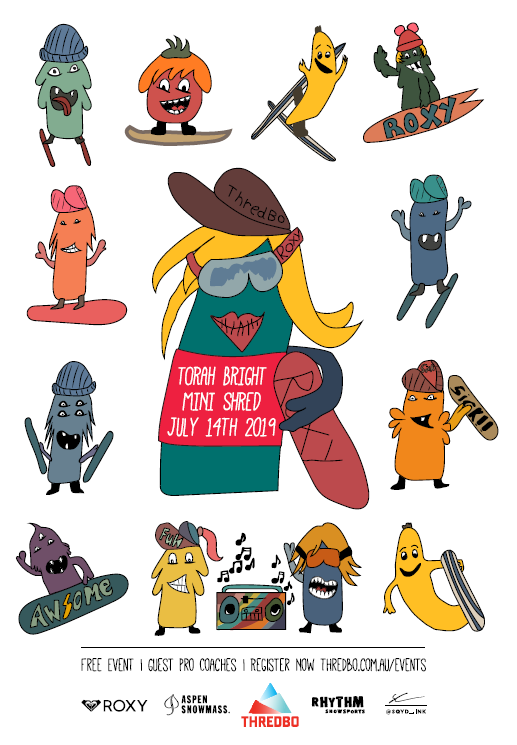 Sign up for news
Subscribe to our newsletter to receive deals, the latest weather, forecasts, news, events and more!