When13th April
WhereThe Local Pub
Drawn9pm Saturday, The Local Pub - must be present to win.
Head on down to the Local Pub, buy a Kosciuszko Pale Ale and go into the running to win a FOX prize pack worth over $1000!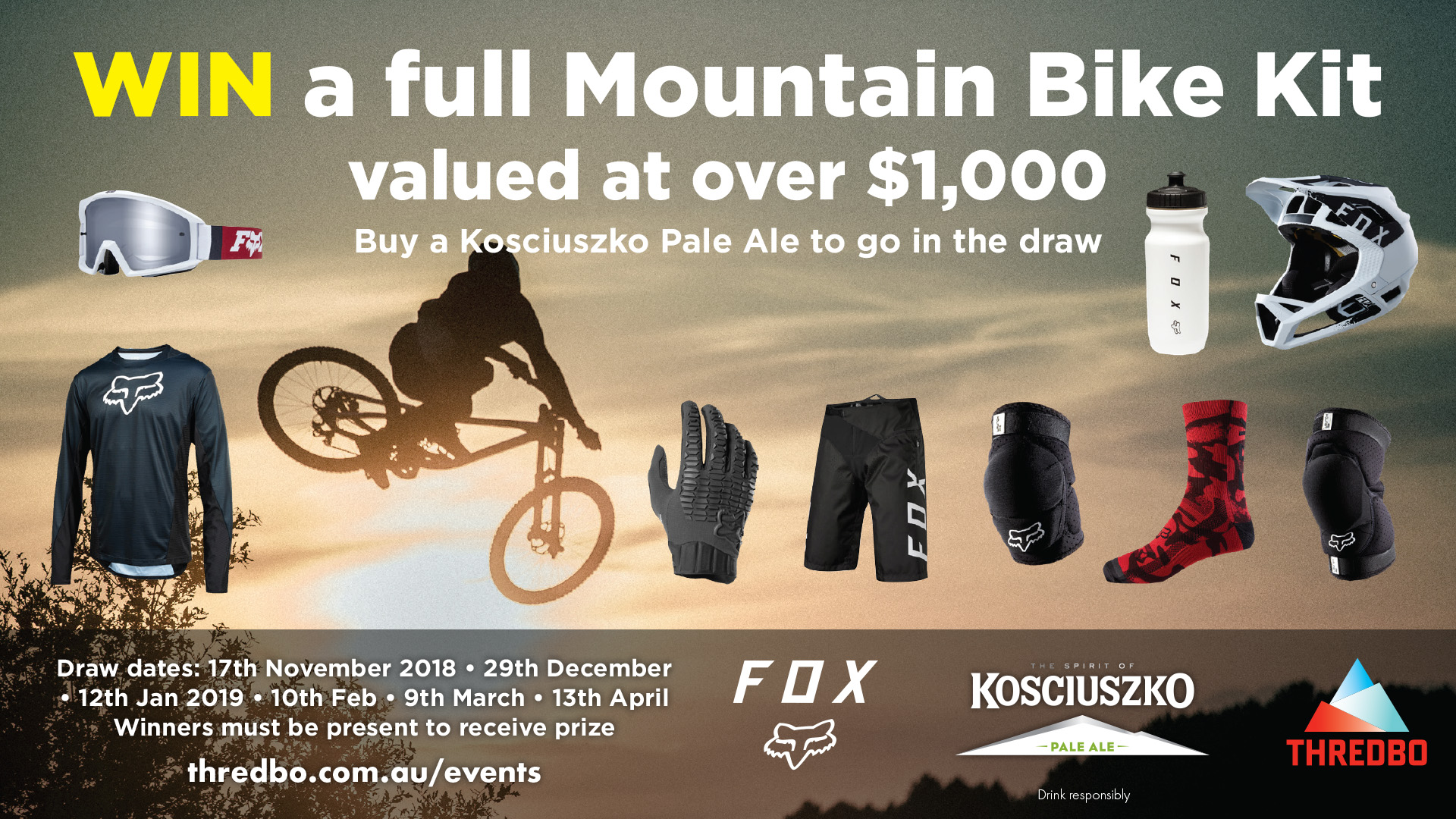 Sign up for news
Subscribe to our newsletter to receive deals, the latest weather, forecasts, news, events and more!