Thredbo has one of the best ski and snowboard schools in Australia and offers a variety of lesson and programs to suit all abilities. Ski and snowboard lessons from Thredbo's outstanding team of instructors provide the best possible opportunity to learn or improve your skills, build confidence on the mountain and access lift line priority.
---
Mountain Academy – Slopestyle Snowboarding (12-17 years)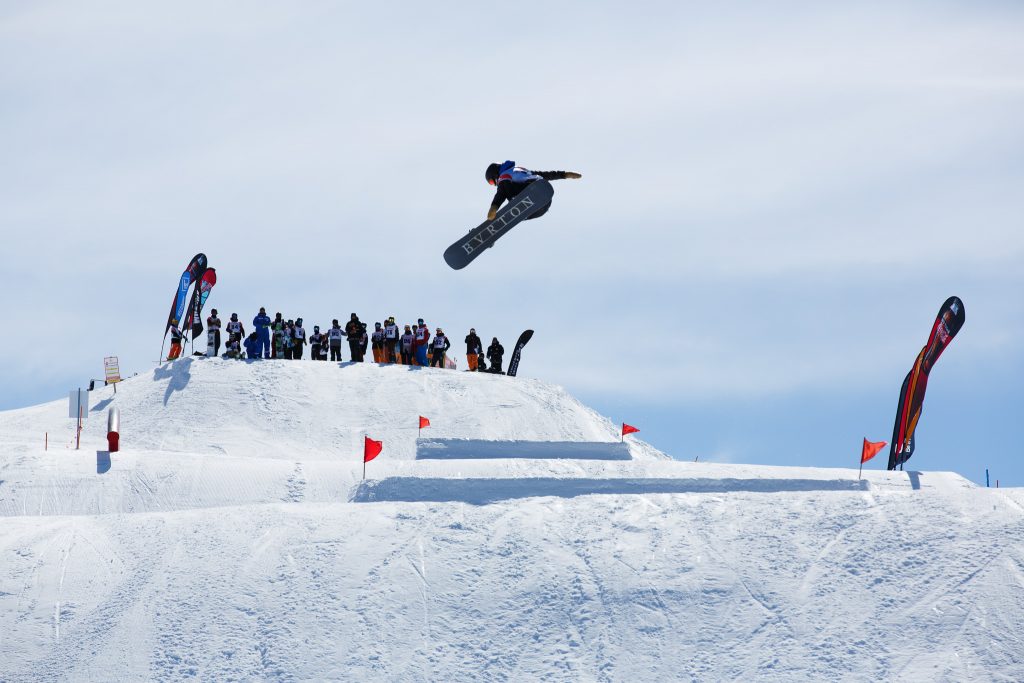 This program is for the athlete who loves spending their time in the terrain park, thrashing the mountains natural features, hitting the rails and competing. The Mountain Academy Slopestyle program is for athletes 12 years and beyond who are ready to commit and want to achieve their highest potential in snowboarding. The focus of this program is for athletes to gain the elite skills needed to compete at the highest level in slopestyle. The program will prepare them for progression into a state or national team through exposure to FIS level competition.
The following criteria will be used as a guide for admission into the program:
Able to comfortably attempt and land medium and large sized jumps at speed
Is a strong all mountain snowboarder both on and off-piste
Demonstrated a commitment to training and overall fitness
Potential to acquire skills to transfer to a NSW team level
Be prepared to commit to season long training
Be prepared to travel for events if required
 Training  Benefits
Experienced coaches from around the globe
Planned and structured training sessions
Goal setting and follow up
Competition preparation and support
Healthy meals and nutrition support
Team layering jacket
Access to dryland training
Access to ACE facility
Up to 46 days of training and competition support included throughout the season
What You Need To Know
Athletes are required to express interest and will undergo a selection criteria for this program
Athletes must possess a high commitment level and desire to compete at a competitive pathway level
Training times and days will vary depending on competition, facility availability and conditions
Athletes will have access to a locker and storage facility in the Thredbo Leisure Centre
In the case of injury or other detailed occurrence program protection can be purchased for an additional $30
Events supported by Mountain Academy coaching staff

State and National Interschools
Thredbo Snow Series event
Other SSA events

Other events will be considered
It is recommended that all athletes hold a current SSA Snowboard race licence to enable them to compete at the relevant level.
Age Requirements

10 years and above for Moguls
12 years and above for Slopestyle
12 years and above for Multi-Discipline
12 years and above for Rider Cross
12 years and above for Slopestyle Snowboard

Advanced, competitive athletes
Program commences on June 23
Program times and days vary to meet training and competition requirements
2018 season pass with Leisure Centre access is required Click here to purchase a season pass.
Does not include lift pass
Please note final training calendars will be formed with each individual group
For further information contact:
Jono Brauer
Email: mountain_academy@evt.com