Thredbo has one of the best ski and snowboard schools in Australia and offers a variety of lessons and programs to suit all abilities. Ski and snowboard lessons from Thredbo's outstanding team of instructors provide the best possible opportunity to learn or improve your skills, build confidence on the mountain and access lift line priority.
---
NASTAR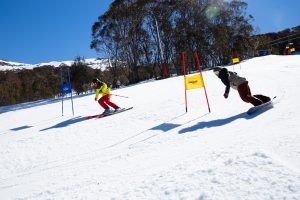 NASTAR is the acronym for the National Standard Race and is the largest public recreational grassroots ski racing program in the world.
Developed in 1968, NASTAR provides a fun, competitive and easily accessible recreational ski racing program that, through the development of a handicap system, allows skiers of all ages and abilities to compare themselves against their friends, family members and the U.S. Ski Team regardless of when and where they race.
Thredbo NASTAR
The public NASTAR course is located on the lower Supertrail under the Kosciuszko Express Chairlift. NASTAR racing is open 5 days a week, Wednesday through Sunday from 10 am to 2 pm.
Occasionally the course will be closed due to private races or weather, (02) 6459 4044.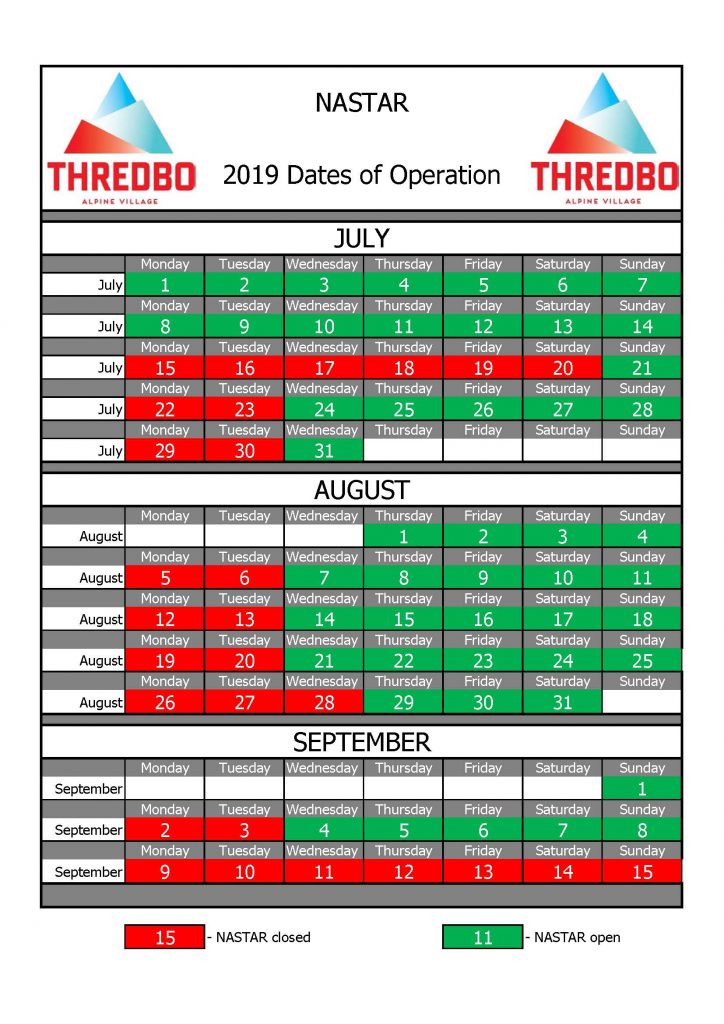 Register for NASTAR Racing
Registering for NASTAR is free. You can preregister on the NASTAR website by clicking here. When you register, you will be assigned a permanent registration number so there is no need to register in the NASTAR system each season.
The Race Department will take racers' best times against the pacesetter's time and handicap to determine medals according to age groups.
You can access all NASTAR results from Thredbo by accessing the NASTAR results page here.
---
Sign up for news
Subscribe to our newsletter to receive deals, the latest weather, forecasts, news, events and more!