Meet The Hikes Team | Supported by The North Face
Thredbo's Guided Hikes boast one of the most passionate group of guides, who know Thredbo and the Australian Main Range like the back of their hand. Spending lots of time in the outdoors, our hikes team have extensive knowledge of the high country and it's surroundings.
Our Guided Hikes team hit the trails and reach the summit in the best gear from The North Face. The North Face offer a great range of hiking gear that will protect you from the elements and get you to the top comfortably and stylishly. Click here to check out their gear.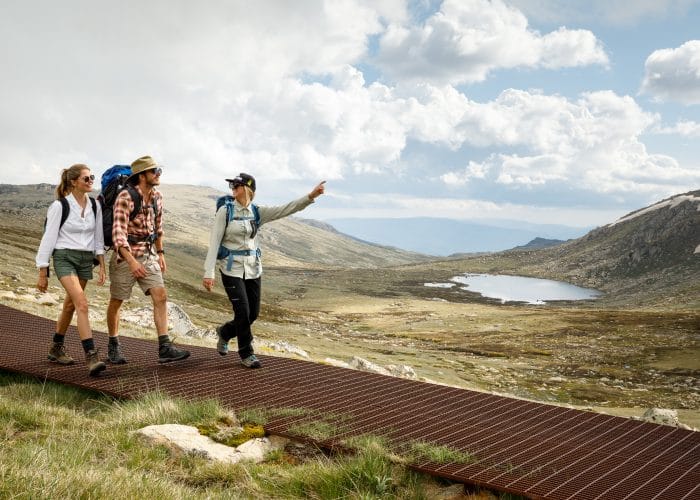 Rachael Schultz
G'Day, my name is Rachael. As a kid, I grew up northwest of Sydney in a family that has a taste for adventure and a love of the outdoors. From childhood stemmed my passion, setting off on exchanges internationally to learn about diversity in environments globally. I have volunteered in foreign countries to educate communities, help build sustainable and clean living quarters for the less fortunate. I have also lead outdoor hiking, rapid crossing, canoeing, adventure program for a children's camp in Canada. Heading into the Alpine of Australia is such a unique experience. Over the past years I've been here I can tell you that no two hikes are ever the same. I love being able to share my backyard with guests hoping they'll leave with strong knowledge to share with others, and a newfound passion for the beautiful place it is. See you out there!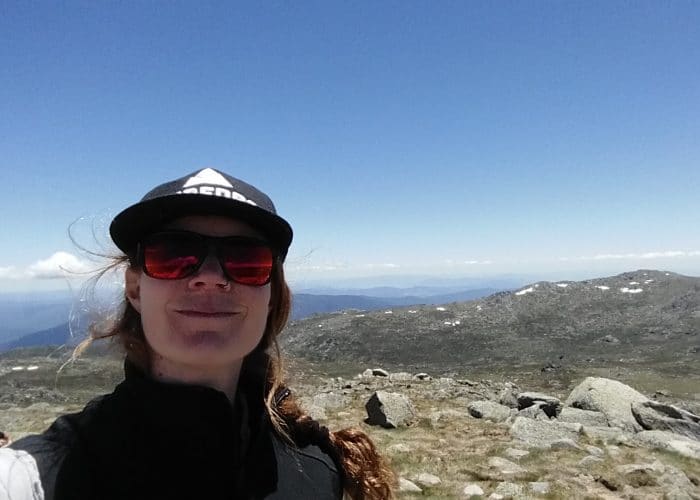 Alexis Sirman
My name is Alexis Sirman, originally from Ottawa, Canada, I spent most of my life in British Colombia playing and working in the mountains.  I have been working as a guide since my early 20's.  I have worked guiding white water rafting and kayaking, snowmobiling, quad biking, dog sledding, cat skiing and a few other cameos for caving and canyoning along the way. I love the outdoors and one of my passions is getting people excited about them and the experiences that Mother Nature offers.  I moved to Australia in 2013 and have been living and working in the area since. I run the Guided Hikes program for my summer job and work on the Ski Patrol in the winter. Life is pretty good.
Josh Armstead
My name is Josh Armstead and I've called Jindabyne home for the past 10 years working as a Backcountry guide, Ski instructor, Whitewater guide and Outdoor educator. I run the winter backcountry program here with Thredbo. I share my time between here and the French alps. Thredbo gives us great access into our spectacular backyard and I can't wait to share with you all it has to offer.
Marion Battishall
Marion is an Environmental Scientist, alpine guide and backcountry snowboarder. She has extensive experience as an alpine ecologist, having worked on threatened species projects for New Zealand's Dept. of Conservation in the Aoraki/ Mt Cook area, and in our own Kosciuszko National Park.
Marion is passionate about sharing her knowledge of alpine environments and has guided clients through the mountains in all seasons. She has also professionally guided mountain biking, horse riding, rock climbing and cave exploration. Also currently working as a Discovery Ranger with NPWS, she is able to educate the next generation about the magic and value embodied in our wild places. While all can appreciate the grandeur of spectacular peaks, Marion has long been captivated by the tiny, tenacious and unique plants found in the Australian Alpine. Take a walk with Marion and share her infectious love of our ancient mountains and extensive knowledge of their remarkable Flora and Fauna.
Cat Campbell
Hi, my name is Cat Campbell. I grew up in Canberra and spent my childhood exploring local National Parks as well as travelling through Australia and the world, I was a pretty lucky kid! I have lived in the NSW Snowy Mountains for 8 years and am passionate about alpine flora and fauna. I am a wildlife specialist in my other life, working with a number of local species such as the mountain pygmy possum and the broadtoothed mouse. I spend my working life and my free time amongst the mountains. I love the idea that I can open people's minds, teach them something new and show them how spectacular nature can really be. Plus, I love a good chat!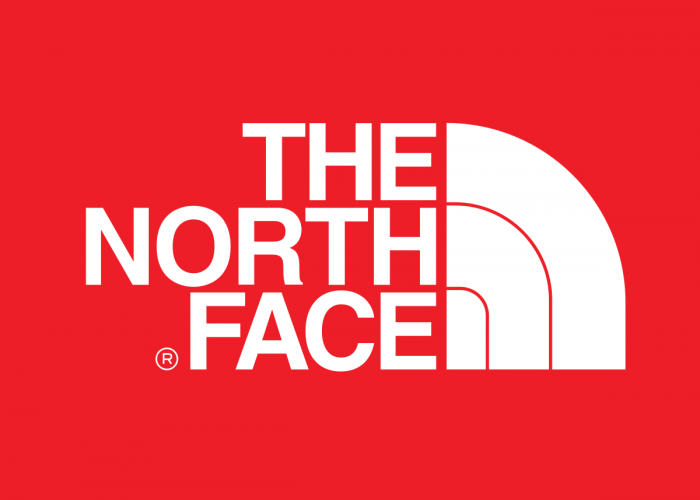 The North Face
For those making their own way – hit the trails in dependable gear designed to meet the demands of summer hiking.
Sign up for news
Subscribe to our newsletter to receive deals, the latest weather, forecasts, news, events and more!