Merritts Gondola Virtual Launch | First Look...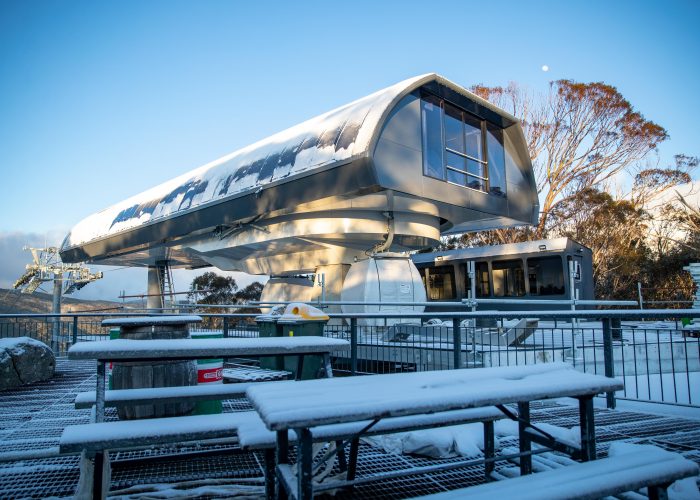 Fun Facts
There are 157 independent footings across the project. This involved 1196m3 of concrete which equates to 2870 tonnes or 574 African Elephants
The next phase of the construction involves the mechanical install. Hundreds of tonnes of steel and thousands of bolts are required to accomplish this. This equipment was shipped from Austria to Australia in over 40 shipping containers
5 Towers were flown by a Blackhawk helicopter with loads of up to 3 tonnes being landed on the Schuss section of the Merritts lift line
The rope from Switzerland is then spliced. It is 2784m long….approximately 20 Aussie Rules football fields long or 24 NRL fields long
The top speed is 5m/s or 18km/h
The ride is 6 minutes top to bottom with a bottom elevation of 1370m and a top elevation of 1665m
Follow the Construction Journey

Warning: file_get_contents(https://graph.instagram.com/me/media/?fields=id,media_type,media_url,thumbnail_url,caption,permalink,timestamp&access_token=IGQVJYZAGZAKbWxiX0VuTTNoOWw2SW9Xd0R3VzR1LWhFT25HTnhqQVpnc2lRZA0RQS0hWZAHN3ZAl9YSFd6aHpXVVc2eVJfTnE4eHptN1FtYnM0Q0NhQ0E2aXVWNlM4RHJSV1BVZAjNpWDJB): failed to open stream: HTTP request failed! HTTP/1.1 403 Forbidden in /u01/code/thredbo.com.au/themes/thredbo-2017/lib/extras.php on line 1156

Sign up for news
Subscribe to our newsletter to receive deals, the latest weather, forecasts, news, events and more!