---
27 February – 1 March 2020
Thredbo has joined hands with Jane Corben of Jindabyne Yoga Shala to host a Yoga and Wellness Retreat that will have you at nature's heart, high in the sky amongst the breathtaking Snowy Mountains.
Staying in the heart of Thredbo's charming village, your weekend away includes mountain top sunrise yoga amongst the giant boulders, guided hikes, meditation in the snowgums, healthy meals and snacks and a quiet session on the banks of the sparkling Thredbo River.
Host for the weekend, Jane Corben, is the founder and principal yoga teacher at Jindabyne Yoga Shala.  Jane is renowned for her continuous depth of study and quest to deepen, enabling her to confidently present the complexities of yoga's ancient wisdom in a practical, knowledgeable and embodied way.
With an open heart and mind and no expectations, this weekend wellness escape to the mountains is sure to nourish the soul.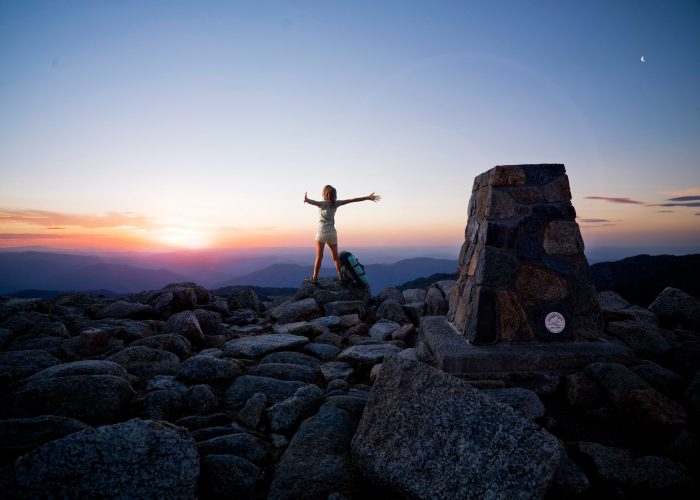 Accommodation Package Inclusions
3x Nights at The Thredbo Alpine Hotel
3x Scrumptious Mountain Breakfasts
2x Evening Meals in Cascades Restaurant
1x Nutritious Packed Lunch
1x Lunch at Eagles Nest Restaurant
1x 3 Day Resort Pass
2x Alpine Hikes including Snacks
3x Yoga Sessions
1x Cold Immersion Session
2x Meditation Sessions
To book a Yoga Retreat Accommodation package, please complete the enquiry form or call Thredbo Resort Centre on 1300 020 589.
To book a Yoga Retreat without accommodation, book online.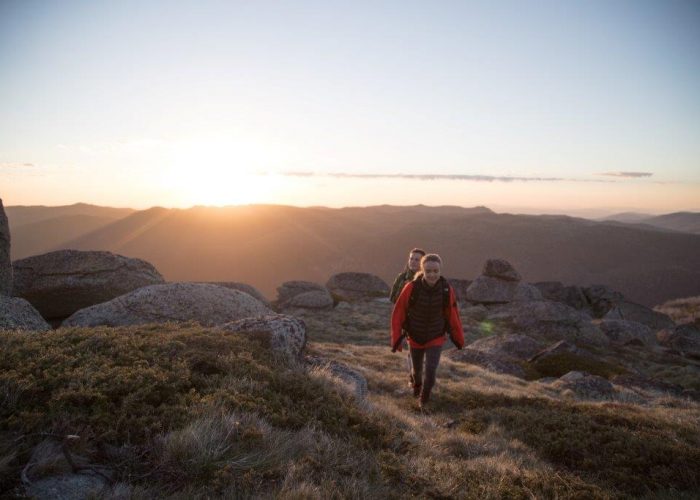 Package Pricing
Total Retreat Package
$859 per person twin share
$1,089 per person single share
Thredbo 365 Pass Holders
$779 per person twin share
$1,019 per person single share
Program and Pass (You have your own accommodation but no lift pass)
$669 per person
Program Only (You have your own accommodation and lift pass) 
$599 per person
Enquire Now
Subject to a minimum of 6 participants and Thredbo reserves the right to cancel due to low registrations up to 14 days prior to the Retreat commencement date. In the case of cancellations, any registered participants will be notified and a full refund will be made.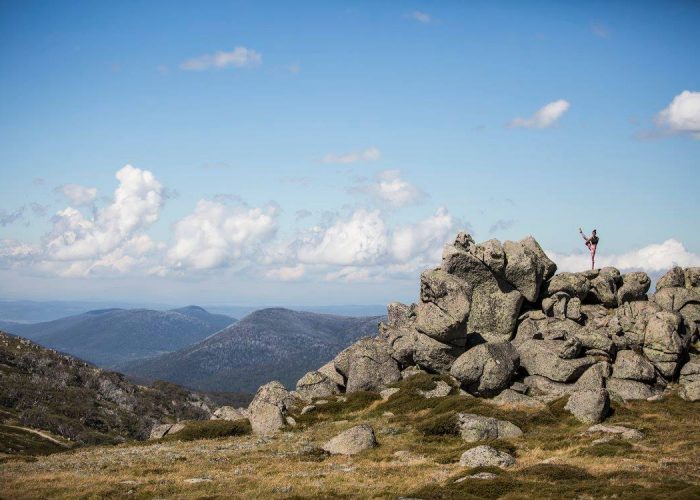 Retreat Schedule & Program
There is so much to enjoy during the Yoga and Wellness Mountain Retreat with an amazing schedule across the entire weekend, filled with lots of activities designed to refresh, recharge and reconnect you with the great outdoors.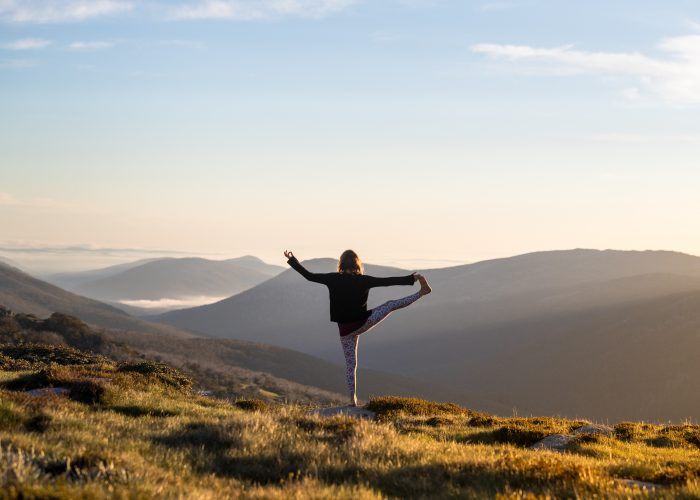 Meet Your Instructor | Jane Corben
Host for the retreats, Jane Corben, is the founder and principal yoga teacher at the Jindabyne Yoga Shala and will be the retreats guiding light across the 3 days. Jane is highly renowned in the yoga world, with 40 years of yoga practice under her belt. Jane first discovered Yoga in an Ashram in India at the age of 18 and since then, the practice of Yoga has been her guide through life, syncing her physical, mental, emotional and energetic alignment.
"We will explore Shakti, Shakti is the pulsation of life that makes everything thrive and the mountains are the perfect environment for this. We will hike mountains and then find the balance of stillness, we will nudge our edges, then nourish ourselves, all in a stunning immersion with nature" she said.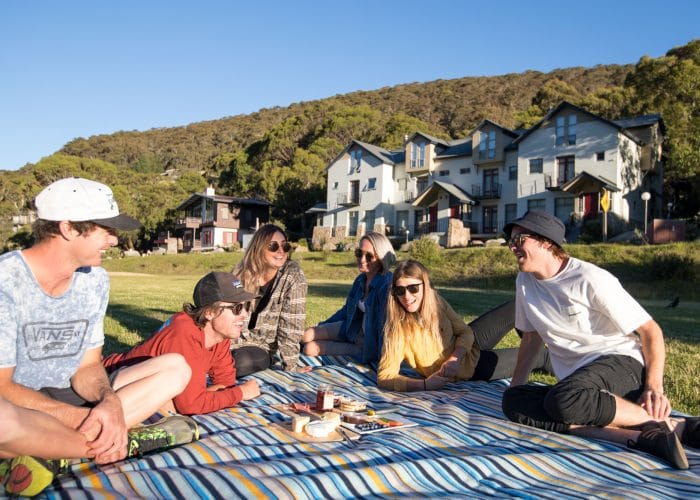 Nutritional Inclusions
Our executive chef has curated a balanced fresh meal plan that will keep you feeling energised all weekend. Each day starts with a healthy morning breakfast, then enjoy a nutritious picnic pack for your daily adventures. Experience two dinners in the Thredbo classic Cascades restaurant where our chefs have curated a menu to excite your taste buds.
Sign up for news
Subscribe to our newsletter to receive deals, the latest weather, forecasts, news, events and more!