We're stoked to announce that a state-of-the-art, high speed Gondola will be built to replace the Merritts double chairlift for winter 2020!
This will be Australia's first purpose-built Gondola, fitting eight people per Gondola, that will quadruple the capacity of the current Merritts Chairlift, lifting approximately 2,000 people per hour.
To celebrate the new gondola coming in winter 2020, we've launched an exciting promotion for everyone to take part in!
Snap a photo of your favourite Thredbo moment, post it to instagram and #MyGondola plus tag @thredboresort and you will have a chance to feature inside the new Merritts Gondola. How cool?! Your photo could be in one of the new Gondolas!
Plus the grand prize winner with the best entry will also receive a trip to Thredbo including 3 nights accommodation, 3 day lift pass and rental for next winter.
What are you waiting for? Get out there and start getting your entries in! Click here to follow us on Instagram.
Want to check out the entries so far? Click here to see the #MyGondola feed…
 Click here to read the full terms & conditions.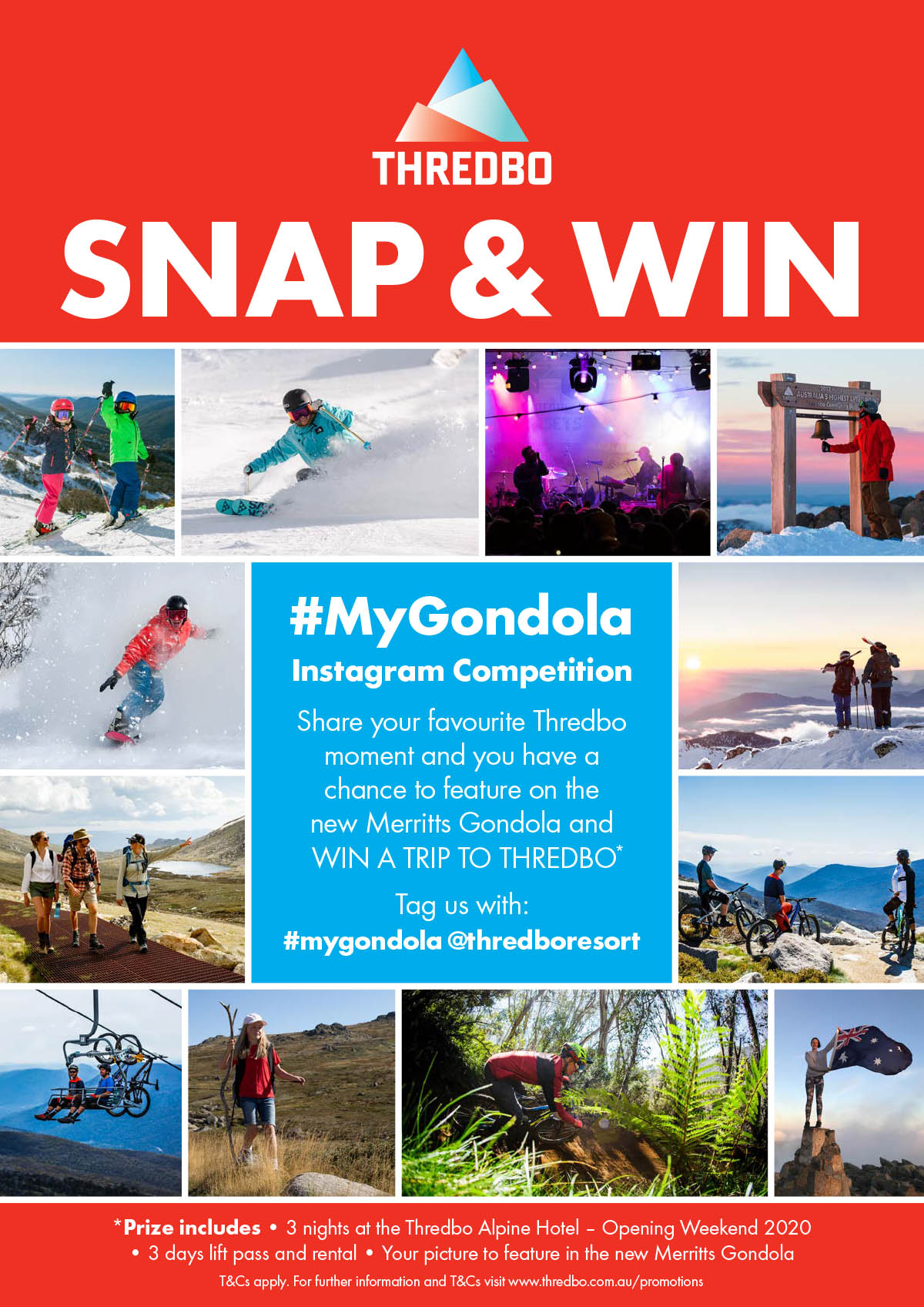 Sign up for news
Subscribe to our newsletter to receive deals, the latest weather, forecasts, news, events and more!