#MyThredbo Instagram Competition
Did you know that young Aussies share holiday content on social media more than any other demographic, snow and summer holidays provide the ideal conditions to jump on social media and share your experience with friends.
This summer season you are encouraged to socially share your time in Thredbo and for doing so you can win weekly prizes and $2,000 cash! Everybody has their own way of enjoying Thredbo whether it's flying down the mountain bike trails, kicking back in the village, enjoying après or capturing the kids during holidays - there is something for everyone in Thredbo to enjoy and we want you to show us.
The competition is easy to enter - all you do is Snap It, Tag It and Share it. Post your Thredbo experience to Instagram and tag @thredboresort #MyThredbo for your chance to win.
Follow us on Instagram @thredboresort and #MyThredbo for your chance to win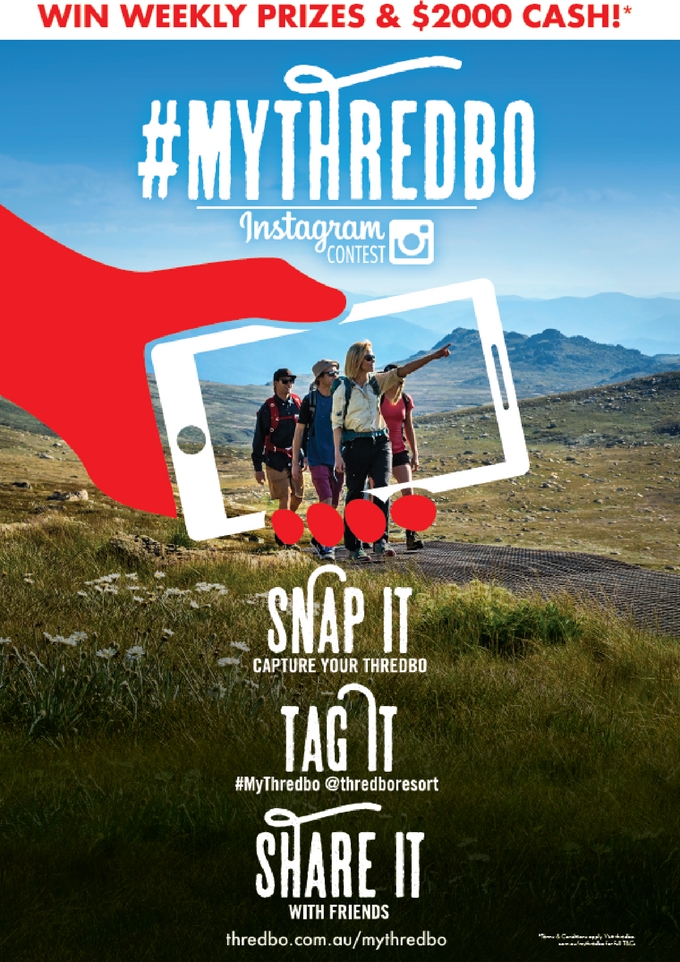 ---