Welcome to Thredbo Burger Bar.
We offer a menu of 15 mouth-watering burgers, 500gm servings of delicious ribs and wings, oodles of comfort food, heaps of tasty bar snacks, great salads and sensational desserts that will get your tastebuds jumping.
Come in for a drink – we offer two ice cold tap beers, 10 craft beers, a generous wine list, local and imported schnapps plus a fully stocked back bar all located in an ideal setting overlooking the Thredbo River with views directly at the mountain ski runs.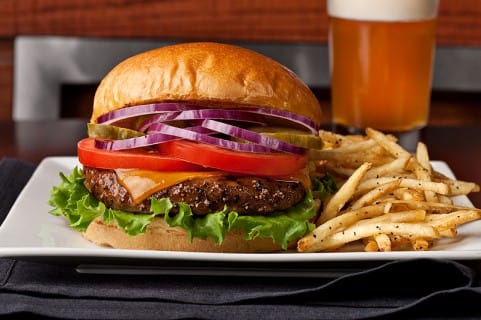 Winter Trading Hours:
Monday – Thursday 5:00 – 9:00 pm
Friday – Sunday 12:00 noon – 9:00 pm
We are open year round – however, we do close between November 5 and December 26, each year as well as the month of May.
Reservations  – 02 6457 6844
Although not essential it is recommended to book to avoid disappointment.
Takeaway is also available