Throughout winter a free shuttle bus service operates around Thredbo Village to make getting around easier and more convenient for all visitors. The map below shows the three routes and their drop off and pickup points.
The bus service starts at 7:30 am and runs until 9:00 pm all through the winter season. During July and August a special night service runs until midnight on Friday and Saturday nights, unless otherwise advised.
For detailed route descriptions please view the bus route below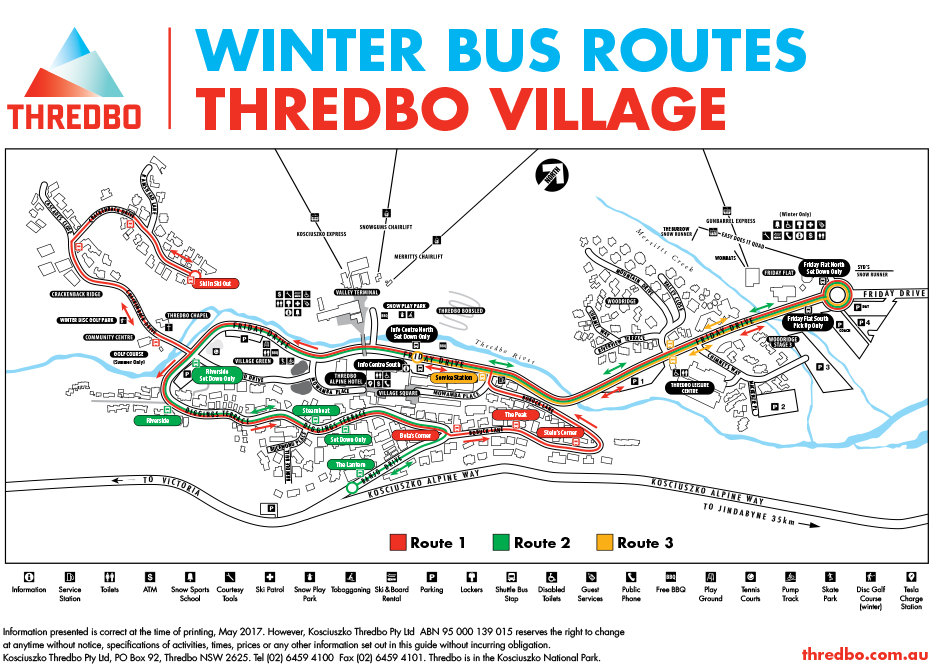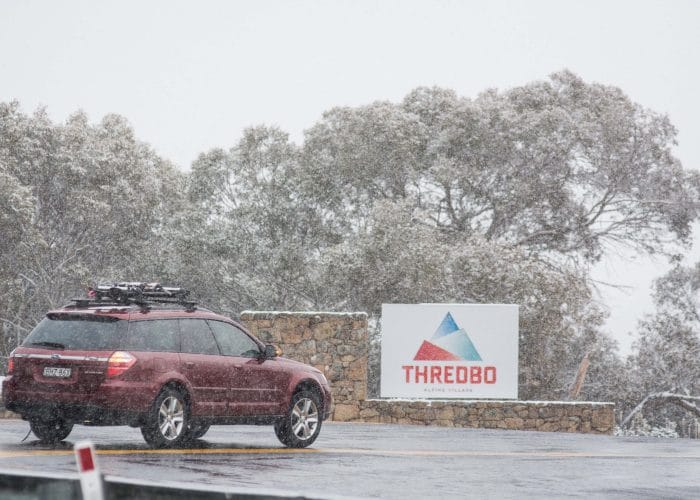 Road Conditions In the Resort
Kosciuszko Thredbo is responsible for snow clearing of public roads, pathways and all public car parks within Thredbo village. Although we endeavour to keep roads clear, conditions change rapidly and this is not always possible particularly during ongoing snow events or snap freezes.
As such chains may be required for 2 wheel drives. Chains can be hired in Jindabyne and Khancoban. When hiring they will need to know your tyre size and be sure to ask about any fitting tips.
Snow clearing of private driveways and car parks is the responsibility of the property owner.
For current road conditions please consult the RTA's live traffic website.