MANLY Sea Eagles Conquer Kozzie
Posted in: Festivals & Events
Posted on
Originally published on The Daily Telegraph | SPORT - see the full article here! MANLY Sea Eagles stars narrowly avoided hypothermia after a pre-season training hike ​over​ Mt Kosciuszko had to be abandoned due to a freak storm. New Sea Eagles recruit Willie Mason described the ordeal as […]
Check it out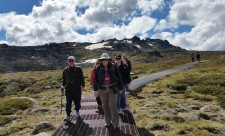 Thredbo Track Report Dec. 18 by Alexis
Posted in: On the Slopes
Posted on
Happy Holidays!! Here we are just a week before Christmas and the summer is shaping up nicely! The flowers are in full celebrations and the rain has done wonders for the lushness up here in Thredbo. Everything is looking good coming into the busy season. We went on our first Alpine Lakes walk and […]
Check it out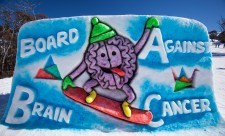 BOARD ABC raises over $11,000 for Cure Brain Cancer
Posted in: Festivals & Events
Posted on
The 3rd Annual ʻBoard ABC Day' took place at Thredbo this year,  where participants ʻBoarded Against Brain Cancer' (Board ABC). Many people are still unaware that brain cancer is one of the most lethal yet understudied of all cancers. It is the leading cancer killer for young people under age 39 and children under 10, […]
Check it out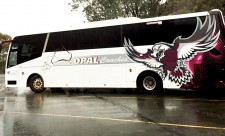 Snow bound Sea Eagles off to camp
Posted in: On the Slopes
Posted on
The Manly Sea Eagles used our very own backyard, Mt. Kosciuszko for their pre-season training yesterday. A little secrecy behind the visit, even the players were given little detail about the trip. "Sea Eagles Head Conditioner Donny Singe is adamant the camp will help bring the playing group even closer together. "All they know is […]
Check it out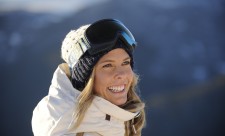 Professional Snowboarder Torah Bright is in search of the White Stuff
Posted in: On the Slopes
Posted on
Originally published on The Daily Telegraph | Escape.com.au - see the full article here!  Professional snowboarder Torah Bright won gold at the 2010 Vancouver Winter Olympics and silver in Sochi this year. Bright is preparing for her next big event, X Games in Aspen. Where's home at the moment? TB: Salt Lake City in Utah (USA) […]
Check it out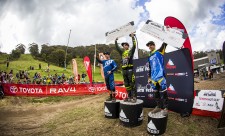 Cannonball Event Wrap Up by Danny Taliana
Posted in: Biking
Posted on
Day one started with the new addition to Cannonball, the Dual Compressor. It was a case downhillers Vs Four cross specialists as they took to the course designed with everything from classic flat turns, rhythms and jump options. With the weather looking to close in, The rockshox Pump Track Challenge looked under threat, but with […]
Check it out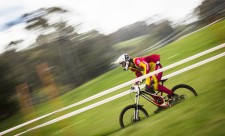 Elevation and Elation at Thredbo's Cannonball MTB Festival
Posted in: Biking
Posted on
Elevation and Elation at Thredbo's Cannonball MTB Festival The Toyota Cannonball Festival in Thredbo this weekend saw some of the world's best mountain bike riders mix it up with Mother Nature's most extreme weather on Australia's famous downhill all racing for their share of the $45,000 prize pool on offer. Blending mud, a mountain […]
Check it out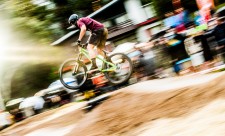 Day 1 | Toyota Cannonball Festival Wrap
Posted in: Biking
Posted on
The weather turned on its summery best for the Toyota Cannonball MTB Festival Friday, it was warm and sunny and the mountain was buzzing with hundreds of riders hitting the Thredbo downhill and racing in the first event the ODI Dual Compressor. It was head to head dirt raising racing action with the downhillers taking […]
Check it out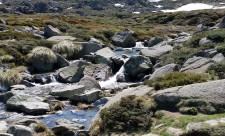 Thredbo Track Report Dec. 2 by Alexis
Posted in: On the Slopes
Posted on
Merritt's Nature Track Report | December 4th Well December is here and the mountains are fairly exploding with scents and colours. As you walk down Merritt's Nature Track, prepare to be inundated with all that is summer! December is generally the month where most flowers come into bloom, and judging by what's out there on day two, this […]
Check it out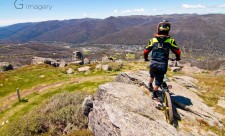 Junior World Champ Tegan Molloy | Cannonball Festival
Posted in: Festivals & Events
Posted on
Tegan Molloy is back on home turf for the Toyota Australia Cannonball Festival. Recently crowned Junior Women's Downhill World Champ and a Thredbo MTB Ambassador, she is definitely a crowd favorite for this weekend! "Tegan Molloy, Junior World Champion returns back home to her local mountain Thredbo for some off season riding after her World […]
Check it out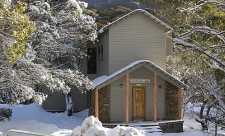 Australia's Best Ski Chalet!
Posted in: People
Posted on
For the second consecutive year Rockpool Lodge in Thredbo has been named Australia's Best Ski Chalet at the prestigious World Ski Awards. The World Ski Awards were held at A-ROSA Kitzbühel, Austria with over 200 leading representatives from the ski hospitality sector. Rockpool Lodge shared the award stage with the world's best including Stein Eriksen […]
Check it out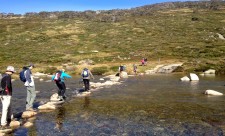 Thredbo Track Report Nov. 29 by Alexis & Felicity
Posted in: Family Fun
Posted on
Dead Horse Gap Report | November 29th This walk is always a favourite amongst the guides for its diversity and these past weeks have been an excellent example of the abundance of eye candy up there in the flower word. December is always an exciting month for blooms and this December holds true to that. […]
Check it out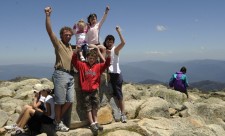 Holiday with Kids | Thredbo Resort
Posted in: Family Fun
Posted on
This article originally featured on Holiday with Kids Website - check it out here! CONQUER KOZZIE WITH THE KIDS THIS SUMMER Finding fun ways to entertain the kids is never easy. This summer however, imagine standing tall on top of Australia's highest mountain, sharing the view from the one of the Worlds 7 Summits* surrounded […]
Check it out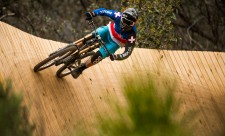 Cannonball Festival | Flow Mountain Bike
Posted in: Biking
Posted on
Our friends over at Flow Mountain Bike wrote a nice little article about the upcoming Toyota Cannonball Festival, 5 - 7th December 2015. Check it out here! The full schedule and accommodation packages are available on thredbo.com.au/cannonballfestival Bethany Palmer is a professional ski bum blogger at Thredbo Resort.
Check it out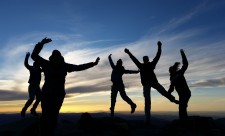 Thredbo banter with Alexis Sirman
Posted in: Family Fun
Posted on
The Australian Alpine zone and surrounding area provides a stunning outlook and is a must see for all visitors to the region. The high, windswept peaks of the Main Range are truly unlike any other landscape. With our small team of friendly and knowledgeable guides there is no better way to experience this beautiful part […]
Check it out