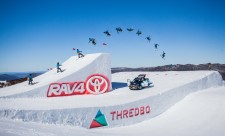 One Hit Wonder Mountain Festival - Big Beats, Big Tricks and Nudity
Posted in: Festivals & Events
Posted on
The One Hit Wonder Mountain Festival took over Thredbo last week in what was the most action packed and interesting week of the season. This event kicks off the AFP (Association of Freeskiing Professionals) big air world tour calendar and went down as the best display of big air freeskiing in Australia to date. The [...]
Check it out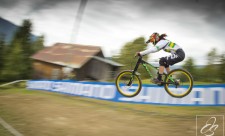 Thredbo MTB Rider Tegan Molloy Crowned World Champ
Posted in: Festivals & Events
Posted on
Thredbo would like to congratulate local rider Tegan Molloy on her World Champion crown in the Junior Women's category of the Downhill UCI Mountain Bike and Trials World Championships in Hafjell, Norway. After qualifying 3rd fastest on Friday, the reigning Australian Champion today was untouchable on her way to the title. Molloy leapt onto the [...]
Check it out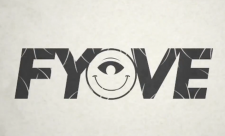 FYVE Athletes at the Boost Mobile Big Air
Posted in: Festivals & Events
Posted on
The Boost Mobile Snow Series came to a conclusion last week, finishing off the series with the Big Air event. This event saw competitors hucking off the Anton's Q5 jump, spinning through the air with to take out the big air title and to contribute to their overall series points. Check out the FYVE athletes [...]
Check it out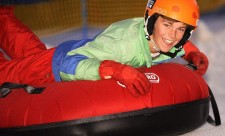 Thredbo family holiday: Mountain magic
Posted in: Family Fun
Posted on
Helen Pitt, Opinion Editor for The Sydney Morning Herald, wrote an article on her family holiday to Thredbo. This article highlights the joys and fun a family can have even if they aren't too keen on skiing. Thredbo Village has an abundance of activities and entertainment on and off the slopes for all ages to enjoy. "Even if [...]
Check it out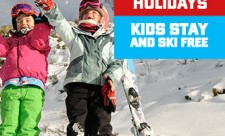 Forecast looking good for a school holiday snow trip
Posted in: Family Fun
Posted on
The Daily Telegraph has written an article on having a snow trip for the September School Holidays and Thredbo could not agree more. This is what they have to say: A FAMILY ski trip could be an option for the September school holidays, with predictions that this season's bumper snow coverage in Victoria and New South Wales [...]
Check it out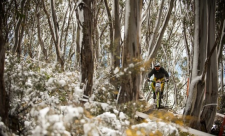 Flow Mail Features Thredbo's Mountain Biking
Posted in: Festivals & Events
Posted on
Thredbo featured in Flow Mail this week, a twice-weekly update of all things mountain bike from flowmountainbike.com. See the article below: What does the Thredbo Cannonball DH track look like at this time of the year? This slickly edited piece of work shows you how the Thredbo hillside transforms from summer to winter. The Thredbo [...]
Check it out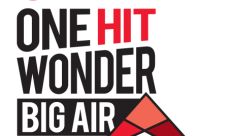 One Hit Wonder Mountain Festival
Posted in: Festivals & Events
Posted on
Thredbo announces massive winter festival line-up One Hit Wonder Mountain Festival to combine big beats with big air this September. Thredbo, Australia's premier ski resort, has announced a massive line-up of artists and events for this year's One Hit Wonder Mountain Festival. From 9th to 13th September the alpine resort will transform into a mecca [...]
Check it out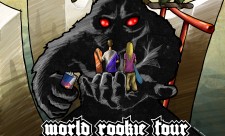 Australian Rookie Fest
Posted in: Festivals & Events
Posted on
The 5th edition of the Australian Rookie Fest Down Under took place in Thredbo Resort, one of the top ski areas in the Southern Hemisphere. Thredbo's Super Park welcomed the best rookies and groms from Australia and New Zealand competing for Red Bull Stunt Plane Flights and tickets to the 2015 Volkl World Rookie Finals [...]
Check it out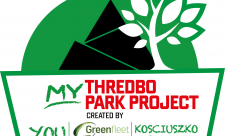 Skiers and snow lovers go sustainable with Greenfleet & Thredbo
Posted in: Did you know?
Posted on
A new partnership between Greenfleet and Thredbo will enable visitors to offset their emissions by planting trees in Kosciuszko National Park. In a global first, the 'My Thredbo Park Project' is a forestry carbon offset program for visitors. Snow lovers can opt-in by purchasing a tree for $4.00 when ordering their lift products online at [...]
Check it out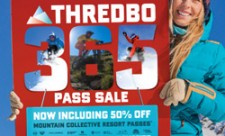 Thredbo announces new 365 Pass Sale - Offering global year round benefits
Posted in: Did you know?
Posted on
Thredbo, Australia's premier ski resort, has launched their Thredbo 365 Pass Sale providing skiers, snowboarders, mountain bikers and all alpine enthusiasts the opportunity to access more benefits and better value than ever before with unlimited access to Thredbo all year round and the addition of some exclusive global snow offers. The sale, which is available [...]
Check it out
A tournament of turns
Posted in: Festivals & Events
Posted on
The Transfer Banked Slalom was held in Thredbo last weekend. Here's a wrap up of the event by the Summit Sun: THREDBO'S newest snowboard event kicked off under perfect conditions last weekend, with a day filled with berms, turns and occasional carnage. Competitors, including the new face of Thredbo, Torah Bright, enjoyed prime conditions as [...]
Check it out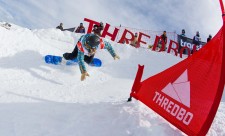 Bright weekend for Torah in Thredbo
Posted in: Festivals & Events
Posted on
On Saturday August 16th, the first annual Transfer Snowboard Magazine Banked Slalom was held in Thredbo. The event was a sellout success and saw world-class riders battle it out for the fastest time. Thredbo ambassador and Olympic gold medalist Torah Bright took out the women's title. Check out the clip featured on news.com.au:  
Check it out
A day with the crew at Thredbo
Posted in: On the Slopes
Posted on
Fyve Boards have put together a great clip of their riders hitting Thredbo's new parks. Thredbo park has really stepped it up this year with Reuben Cameron joining their Thredbo park building team , Reuben used to work at June Mountain and also built the monster Stylewars features over the past 7 years. Everything flows [...]
Check it out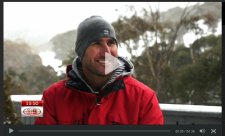 Joel Parkinson in Thredbo
Posted in: People
Posted on
Joel Parkinson chats with Luke Kneller whilst in Thredbo about his preparations for Tahiti.
Check it out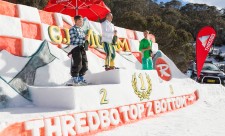 Kneller claims Top2Bottom title second year running
Posted in: Festivals & Events
Posted on
Thredbo ambassador Scott Kneller took out the men's open in the Top2Bottom race last weekend. The Summit Sun has written an article on the race: SCOTT Kneller has defended his reigning title by finishing first in Top2Bottom, Australia's most iconic fast-paced annual downhill race. With the biggest field of competitors in the event's history, the [...]
Check it out