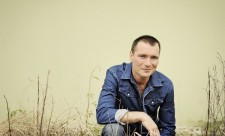 Q & A | Adam Brand
Posted in: Festivals & Events
Posted on
We sat down with Adam Brand to discuss his new album and his upcoming headlining spot at the Snowy Mountains Country Music Festival on March 21.  1. You have just released 'My Side Of The Street', how does it feel to have that new single out? You spend hours planning,recording and preparing so it's a mixture […]
Check it out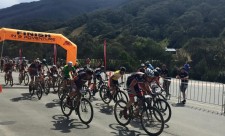 Newlyweds win the Snowy Mountains Summit Smash
Posted in: Biking
Posted on
The Snowy Mountains Summit Smash - Stage 2, was held in Thredbo on the 21st & 22nd of February with Newlyweds Blair and Fay taking home the win. Article from TREX Cross Triathlon Newly married mountain bike champions Andy Blair and Jenny Fay are king and queen of the mountain, while Fay and Mark Tupalski retain GC […]
Check it out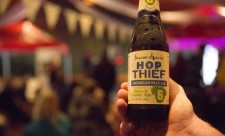 Kosciuszko Craft Beer Festival | Wrap Up
Posted in: Festivals & Events
Posted on
Cheers to the inaugural Thredbo Craft Brewing Festival. "Great event, can't wait for next year" "A novel way to spend Valentines Day, just perfect" "Learnt a lot and really enjoyed Chuck Hahn's presentation" "Beer was good" "Can't wait to sample the Thredbo brew" These were just a few of the comments about the inaugural Thredbo […]
Check it out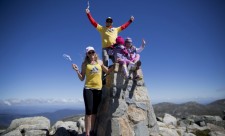 Why you should climb Mt Kosciuszko | Daily Telegraph
Posted in: Family Fun
Posted on
IMAGINE saying you've climbed one of the world's seven summits, sounds like a serious feat right? Wrong. So why aren't many Aussies doing it? Mt Kosciuszko is Australia's highest mountain, one of the seven highest summits on the world's seven continents, and reaching the top is relatively .. easy. Yet according to a recent Newspoll […]
Check it out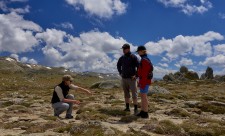 Thredbo Track Report FEB. 13 By Alexis
Posted in: People
Posted on
Hello everyone! It's been a busy few weeks up her in Thredbo, with some great things happening with Mountain Biking and Festivals and just good ol fashioned fun. The upcoming Country Music festival in a few weeks should be a Yee Haw of a good time. As far as walks go, we've been having some […]
Check it out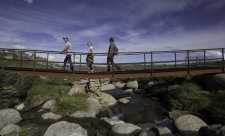 Escape to Thredbo Alpine Resort this summer
Posted in: Festivals & Events
Posted on
Thredbo, Australia's premier alpine getaway, is the perfect destination for travellers looking to escape the hustle and bustle of city life. Nestled high in the Snowy Mountains of NSW, Thredbo Resort has plenty to offer active adventurers, foodies and families alike. With a huge variety of activities and events, visitors to Thredbo can enjoy and […]
Check it out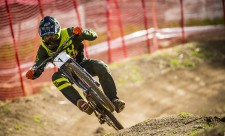 Subaru National Mountain Bike Series | Wrap Up
Posted in: Biking
Posted on
The iconic Thredbo Cannonball Course was taken over by the Subuaru National Downhill series event over the weekend. The first event of 2015 saw riders tackling some dry and dusty conditions and a customised version of the famous track. With Thredbo hosting national events for over twenty years, action packed racing was assured. The Thredbo […]
Check it out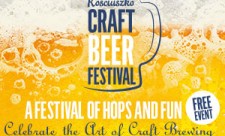 Hop along to the Kosciuszko Craft Beer Festival
Posted in: Festivals & Events
Posted on
Celebrate the nation's favourite beverage on 14th – 15th February! For fans of beer and anyone wanting to know what's tops in hops and best in brewing, Thredbo is celebrating the crisp frothy amber ale with the Kosciuszko Craft Beer Festival, 14th – 15th February 2015. Hosted by internationally renowned Brewmaster Chuck Hahn, who has […]
Check it out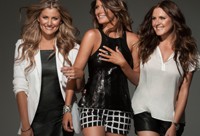 Snowy Mountains Country Music Festival headline act wins big at the Golden Guitar Awards
Posted in: Festivals & Events
Posted on
On country music's night of nights – the Golden Guitar Awards – Australia's most successful country music group ever, The McClymonts, took home two statues, winning 'Highest Selling Album of the Year' and 'Group of the Year'. Adding to their already extensive list of accolades which includes three ARIA's for Best Country Album, this year's […]
Check it out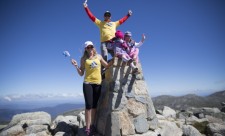 Aussies celebrate national day from the rooftop of Australia!
Posted in: Festivals & Events
Posted on
True blue Aussies flock to Thredbo to celebrate Australia Day with a BBQ at the highest point of Australia. Hundreds of Australians gathered in Thredbo this weekend to celebrate Australia Day by particpating in the annual "I Climbed Kozzie on Aussie Day" walk, topped off with Australia's highest BBQ. People of all different ages and […]
Check it out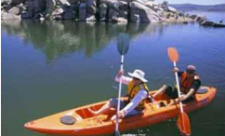 Tourism Planning and Visitor Survey
Posted in: Did you know?
Posted on
Snowy River Shire is undertaking a Strategic Tourism Development Study for the Shire to support and manage tourism development in the long term. Complete the visitor survey for a chance to win a $500 Woolworths voucher! As a part of the Study, Snowy River Shire is surveying visitors to learn about their experiences of the Shire. […]
Check it out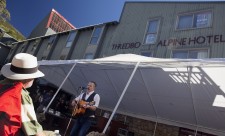 Thredbo Blues Festival celebrates its 21st birthday in style
Posted in: Festivals & Events
Posted on
Over the weekend the Snowy Mountains came to life as hundreds of people flocked to Thredbo for their annual alpine blues pilgrimage. Returning this year for its 21st anniversary, the Thredbo Blues Festival delivered three days of stellar live music thanks to the event's biggest line-up to date. Kicking off on 16th January; blues fans […]
Check it out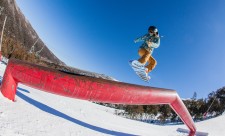 WATCH AUSSIE ATHLETES LIVE AT THE ESPN X GAMES ASPEN
Posted in: Festivals & Events
Posted on
ESPN returns to Aspen Snowmass, Colo., January 22-25, 2015, for the 14th consecutive year to televise the world's premier action sports competition with live coverage on ESPN and ABC. After a competition packed 2014 season, more than 100 Olympic athletes will return to X Games Aspen with an emphasis on style and fun. The world's […]
Check it out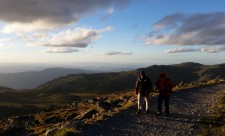 THREDBO TRACK REPORT JAN. 13 BY ALEXIS
Posted in: On the Slopes
Posted on
Kosciuszko Summit/Main Range Track Report | 13th January Happy 2015!! It's been a good first few days up here on the Main range, with sunshine , flowers and a bustling crowd. It seems that the best way to bring in the new year is to climb to the highest point on the continent and take in things […]
Check it out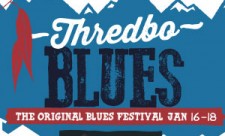 THREDBO BLUES FESTIVAL DELIVERS ANOTHER HUGE LINE UP FOR 2015 FESTIVAL!
Posted in: Festivals & Events
Posted on
AU Review | theaureview.com.au THREDBO BLUES FESTIVAL DELIVERS ANOTHER HUGE LINE UP FOR 2015 FESTIVAL! If you're looking to experience some great blues music a totally different setting, you're in luck, as the Thredbo Blues Festival is providing that perfect atmosphere again this year! The festival runs from January 16 […]
Check it out