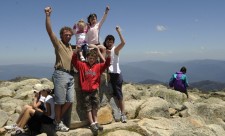 Holiday with Kids | Thredbo Resort
Posted in: Family Fun
Posted on
This article originally featured on Holiday with Kids Website - check it out here! CONQUER KOZZIE WITH THE KIDS THIS SUMMER Finding fun ways to entertain the kids is never easy. This summer however, imagine standing tall on top of Australia's highest mountain, sharing the view from the one of the Worlds 7 Summits* surrounded […]
Check it out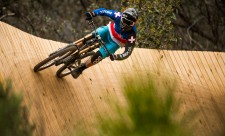 Cannonball Festival | Flow Mountain Bike
Posted in: Biking
Posted on
Our friends over at Flow Mountain Bike wrote a nice little article about the upcoming Toyota Cannonball Festival, 5 - 7th December 2015. Check it out here! The full schedule and accommodation packages are available on thredbo.com.au/cannonballfestival Bethany Palmer is a professional ski bum blogger at Thredbo Resort.
Check it out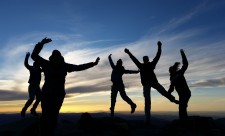 Thredbo banter with Alexis Sirman
Posted in: Family Fun
Posted on
The Australian Alpine zone and surrounding area provides a stunning outlook and is a must see for all visitors to the region. The high, windswept peaks of the Main Range are truly unlike any other landscape. With our small team of friendly and knowledgeable guides there is no better way to experience this beautiful part […]
Check it out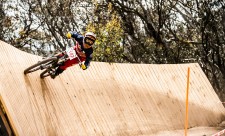 Toyota Cannonball MTB Festival in Thredbo!
Posted in: Biking
Posted on
Toyota Cannonball MTB Festival in Thredbo – Event Schedule Released & Prize Pool Increased Over $45,000 in cash and prizes to be won! Thredbo has just released the Toyota Cannonball MTB Festival event Schedule with 3 epic days of high flying adrenalin filled action and entertainment plus some massive prizes on offer. The festival, which […]
Check it out
Thredbo Track Report Nov. 19 by Alexis
Posted in: People
Posted on
Merrits Nature Track Report | November 19th Whether you're feeling fit enough to go uphill or just looking for a casual walk down from the top, this track is sure to please the senses. Although steep in some sections, and a bit wet from the rain in a few plac-es, it makes for a great […]
Check it out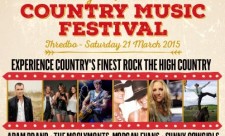 Snowy Mountains Country Festival 2015
Posted in: Festivals & Events
Posted on
Thredbo is excited to announce a return of country music to the village with the line-up for the inaugural Snowy Mountains Country Festival being a roll call of Australia's finest country music stars. Get ready to party, as the festival will be rocking Thredbo March 21, with the stunning outdoor main stage hosting the best […]
Check it out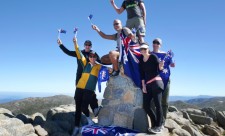 Time to take the ultimate selfie..on top of Australia!
Posted in: Family Fun
Posted on
Have you stood tall on top of Australia's highest mountain? Can you claim to have reached the top of one of the Worlds 7 Summits*? This summer, Thredbo is challenging all Australians to Conquer Kozzie, tick the country's highest mountain off their bucket list and capture the ultimate Aussie selfie Standing at 2228 metres above […]
Check it out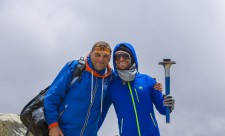 Sri Chinmoy Peace Run passes through Thredbo to Conquer Kozzie
Posted in: Festivals & Events
Posted on
Sri Chinmoy Peace Run passes through Thredbo to Conquer Kozzie Thredbo welcomed an inspiring group of runners to the mountains this week, with the Sri Chinmoy 2014 Peace Run passing through the resort and up to Mt Kosciuszko. The Peace Run, that has been held around the world since 1987, entered Australia October 17th and […]
Check it out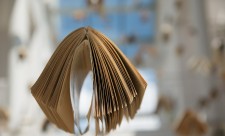 Snowy Mountains Readers Writers Festival 2015
Posted in: Festivals & Events
Posted on
Snowy Mountains Readers Writers Festival brought their literary and art events to Thredbo Resort over the weekend of the 7th - 9th November. Australian Journalist and author, Peter FitzSimons opened the weekend at Knickerbocker Restaurant with his witty and rather humorous short stories. From literary dinners to poetry high teas, guests were offered a variety […]
Check it out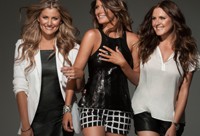 Snowy Mountains Country Music Festival Unveils 2015 Line-Up
Posted in: Family Fun
Posted on
Celebrating the best of the best, Snowy Mountains Country Music Festival has unveiled this year's line-up, with Adam Brand and The McClymonts leading a solid bill. It returns to the picturesque Snowy Mountains on Saturday March 21 at Thredbo Alpine Village's natural amphitheatre, and here's who you can party with: Adam Brand, The McClymonts, Morgan […]
Check it out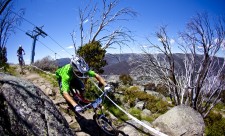 Thredbo banter with Danny Taliana
Posted in: Biking
Posted on
THIS SATURDAY IS THE OFFICIAL OPENING OF THE 2014 / 2015 DOWNHILL MOUNTAIN BIKING SEASON. A LOT OF QUESTIONS ARE GETTING THROWN AROUND AS TO WHAT NEW FEATURES WILL BE AVAILABLE. SO WE SAT DOWN WITH DANNY, OPERATIONS MANAGER FROM THREDBO MTB TO GET THE SCOOP FOR THIS WEEKEND. Hey Danny, thanks for the quick […]
Check it out
That One Day : Surf, Snowboard and Skate
Posted in: On the Slopes
Posted on
The 'Still Stoked' crew conquered the Triple Threat this winter - completing Surfing, Snowboarding and Skateboarding - all in one day. A morning session on the South Coast, an afternoon shredding Thredbo Resort to finishing off with a night skate session by Lake Jindabyne. Check out the short film by Tristan FS and Alexa Hohenberg […]
Check it out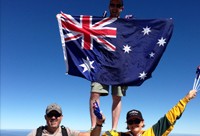 Tick off Australia's highest summit on Australia Day
Posted in: Festivals & Events
Posted on
Conquering Australia's highest summit on Australia Day - It's hard to think of a more special way to celebrate. Experiencing the unique beauty of the Snowy Mountains and Mt Kosciuszko is one thing you have to tick off the bucket list this summer. Doing it on Australia day is even more special as you can […]
Check it out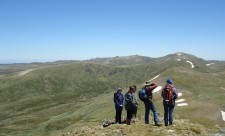 Quantas Travel Insider Discovers Thredbo Summer
Posted in: Biking
Posted on
This month Quantas Travel Insider took a look into the amazing activities on offer in Thredbo in Summer. From fishing, hiking, biking and more, check out what Quantas discovered there was to explore in Thredbo Summer. Ski season may be over, but that doesn't make it any less worthwhile to check out the Snowy Mountains. […]
Check it out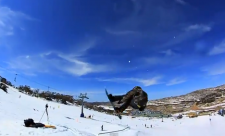 FYVE Snowboards - A few days in Thredbo
Posted in: On the Slopes
Posted on
The FYVE team hit up the NSW resorts Thredbo and Perisher for a few days of snowboarding action Check out the great footage filmed this season
Check it out