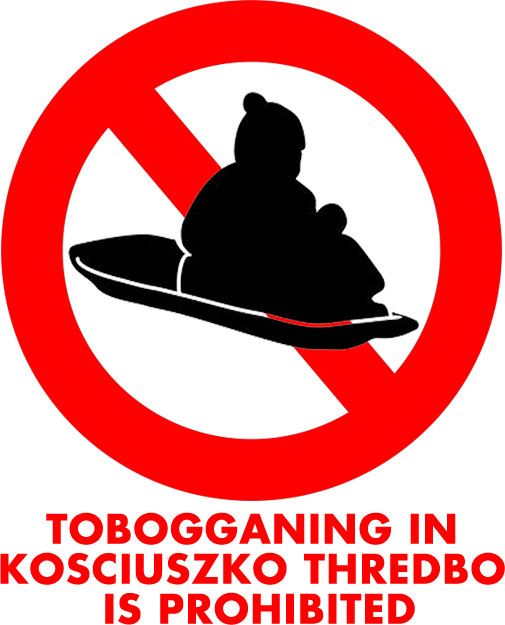 To maximise safety for guests, employees, and resort property, Kosciuszko Thredbo Pty Ltd prohibits the use of toboggans and other miscellaneous snow sliding equipment that is associated with "Snow Play" within our leasehold area.
Kosciuszko Thredbo Pty Ltd acknowledges it is a favourite winter pastime, however it can also be very dangerous. An observed trend of guests is taking toboggans and miscellaneous snow sliding equipment onto ski runs has increased the risk of:
A collision with another sled, vehicle, skier or snowboarder;
Loss of control of the equipment;
Falling off of the equipment; and
Collision with natural and man-made objects
This prohibition includes any area under the ownership of control of Kosciuszko Thredbo Pty Ltd. This policy applies to all members of the public, staff, subleases and volunteers. No enquiries will be entertained from toboggan or miscellaneous snow sliding equipment users.
All staff play a role in the implementation of this policy and subsequent elimination of these risks to our guests.
Any violation of this prohibition policy may include the suspension of your lift pass, confiscation of any equipment and subsequent reporting to the NSW Police. Individuals may be subject to litigious action for injury to third party and breach of subsequent policy.