Celebrating 60 Years of Stoke
"I was looking for a place where ski runs would be long and challenging, easily accessible and where you could establish a modern winter resort" – Tony Sponar
 In 1955, Tony Sponar had a great vision to transform the mountains into a ski hill. Sponar had been a ski instructor at the renowned St. Anton Resort, Austria from 1941 to 1948 and saw Thredbo as the Australian equivalent, with good vertical terrain and buzzing ski village atmosphere. Sponar states that "I was looking for a place where ski runs would be long and challenging, easily accessible and where you could establish a modern winter resort".
In 1956, Thredbo transformed into a skier and snowboarders dream with the first chairlifts and lodges being installed. In 1957, the syndicate was incorporated as Kosciuszko Thredbo Limited and the company was granted a lease by the NSW Minister for Lands which gave it various rights to developing Thredbo. 1957 marked the first time skiers were riding a tow from a launching point near Lovers Lap to Kareela, a distance of about a kilometre. The first ever chairlift, Crackenback, was formally opened in 1958 for skiers to enjoy alongside the tow.
The next 20 years saw Thredbo grow as a world class ski resort with the mountain and surrounding village expanding each year through the implementation of new lifts and lodges. In 1987, Amalgated Holdings Limited (now EVENT) purchased the head lease of Thredbo and began to invest significant capital into the resort, creating a bigger and better ski resort experience for all skiers, snowboarders, beginners and families in Australia and abroad.
Fast-forward to 2017 and Thredbo is Australia's best ski resort, having won multiple awards, including the SIA Best Australian Ski Resort for 2016 and Out and About's 2016 Best Ski Resort for Families.
Thredbo is celebrating its 60th anniversary this winter and can't wait to get the massive season underway with another winter of huge celebrations, events and activities planned for everyone to enjoy.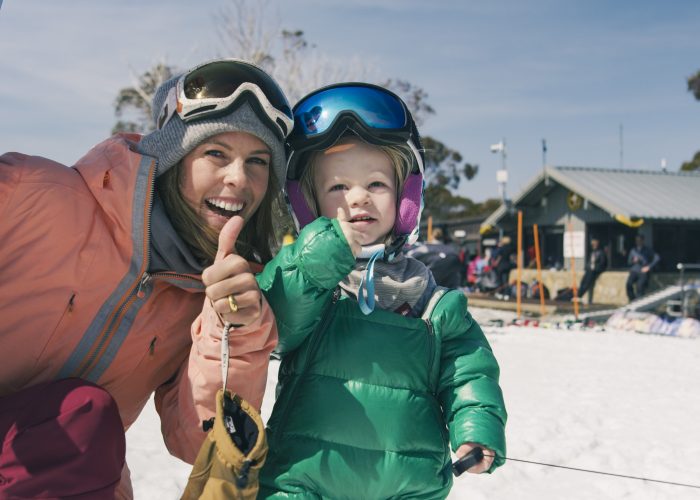 Thredbo 60 Years of Stoke: The Next Generation
For the final instalment of the 60 Years of Stoke series, we take a look at Thredbo in all its glory today, what's in stall for future generations and the world renowned ski resort it has now become.
Who better to give us a rundown of Thredbo as it is today other than, Torah Bright, Thredbo Ambassador and Olympic Gold Medallist. Torah takes us on her journey to winning Olympic Gold and how Thredbo overtime has evolved into the world class ski resort it is today, allowing her and all other guests to share the stoke of Thredbo with the younger generations.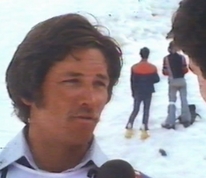 60 Years of Stoke: Coming of Age
For our second instalment of the 60 Years of Stoke series, we take a look back at the era of hotdogging, après and the iconic World Cup held in Thredbo.
Who better to take us through this amazing time in Thredbo's history other than, Randy Wieman, freestyle skiing legend who has called Thredbo home for the past 40 years.
Randy takes us on a journey through the 70's and 80's, where fluoro ski suits were the norm, snowboarding was first introduced and the baby boomers knew no limits, skiing and partying on and off the mountain like never before.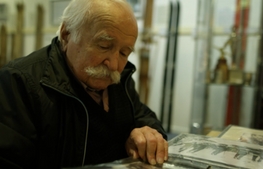 Thredbo 60 Years of Stoke: The Early Years
Meet Frank Prihoda, Australia's oldest living Olympian and Thredbo resident, at 95, Frank has seen Thredbo over the past 60 years grow into the world class ski resort it is today.
A few years after the end of WWI, Frank was born in Czechoslovakia in 1921. In 1948, Frank emigrated to Australia where he started one of the first ski-lodge businesses in Thredbo. Frank also competed for Australia in the Winter Olympic Games as an alpine downhill skier in 1956.
Frank is full of wisdom and knowledge and happily shares some of his fondest moments that have become frozen in time. Sharing a true love and strong spiritual connection to Thredbo and the mountain, that so many of Thredbo's guests do…this is is Franks perspective of Thredbo during its early years.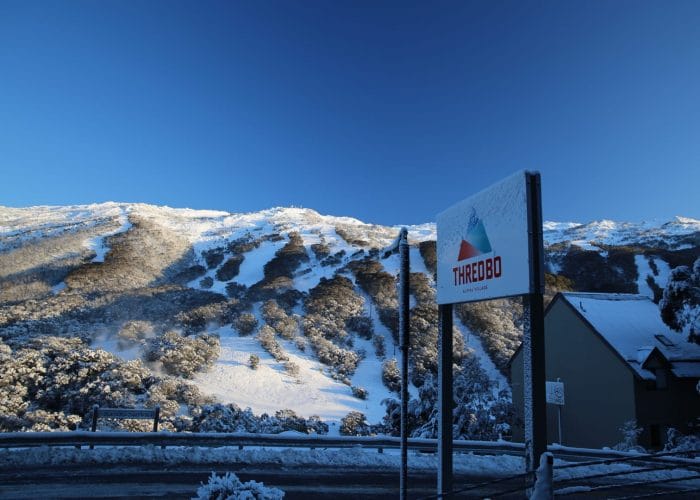 Ring The Bell
In honour of its 60th year Thredbo will be installing a commemorative '2037' bell at the top of the highest lifted point in Australia, the top of Karels T-Bar. The Bell, placed at 2037 metres above sea level, will be a great addition to the standard 'selfie' and will allow skiers and snowboarders to announce to the whole of Thredbo Valley that they have reached the top of Thredbo, the highest lifted point in Australia.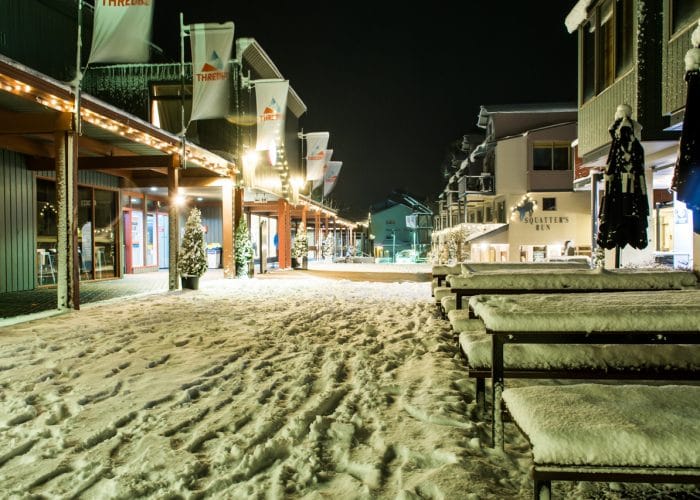 Thredbo Village Lights Up
Thredbo's magical village will be made even more picturesque this winter with the addition of some beautiful tree lighting throughout the village. Complementing the vibrant après scene that Thredbo village enjoys it's also sure to be a massive hit with families and kids as they experience a true winter wonderland.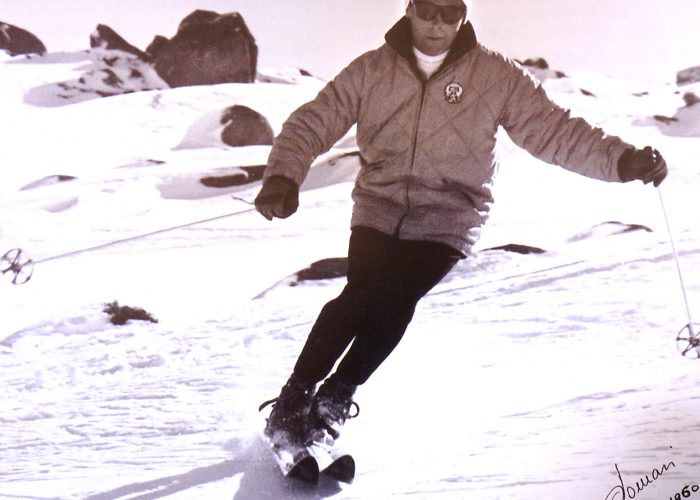 Thredbo Pioneers, Legends, Community...The Book
To celebrate the many legends, pioneers and community of Thredbo, Thredbo's Historical Society will be releasing a Thredbo 60th anniversary coffee table book this winter. The book will be released in June in Sydney and on the 26th July in Thredbo. Make sure you pick one up at the Thredbo Ski Museum or other Thredbo outlets.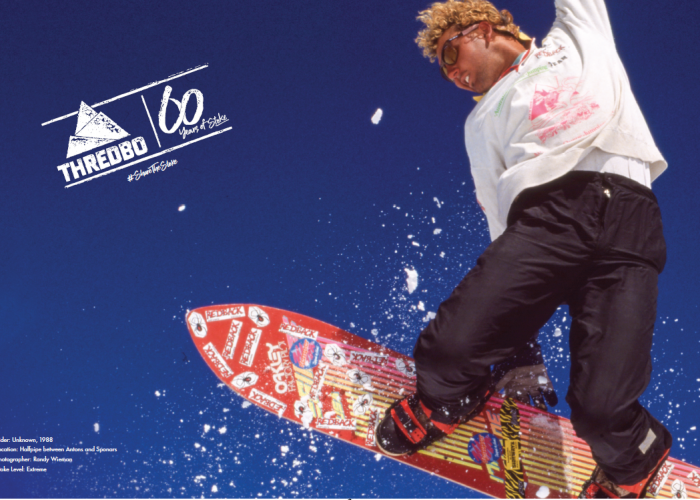 #ShareTheStoke
Thredbo is celebrating 60 years of stoke this season and you are all encouraged to #ShareTheStoke with us via our new social competition running across the month of May. Thredbo is rich in culture, history and style and we want to see everyone's most memorable Thredbo experience for the chance to win an opening weekend getaway for 2 to celebrate our 60th season. Click here to find out more.