---
***TEMPORARILY CLOSED***
If you like fun, fit and first-class then come and join us at Thredbo Leisure Centre, located just a 5 minute walk from Thredbo Village Square. We are open to all ages and offer a variety of activities ranging from a Waterslide and Mission Inflatable*, the blow up obstacle course, to Trampoline sessions at our world class facility. With the pool, indoor sports hall, bouldering wall, squash court and weights gym Thredbo Leisure Centre is not only a top class training facility for elite athletes, but also an enjoyable recreational facility for everyone.
Take advantage of the altitude Thredbo offers then drop in for a workout in our fully equipped weights gym, take part in one of our instructed fitness classes or swim a few laps in our unique heated pool. The opportunities are endless and there is no better way to start or finish your day then here at Thredbo Leisure Centre.
Phone: (02) 6459 4138
Email: leisurecentre@evt.com 
 *Mission Inflatable not included in entry cost.
Please note that our Change Room facilities close at 6:45pm.
ENTRY REQUIREMENTS
Children under the age of 15 must be supervised by a responsible adult over the age of 18 at all times.
All Children 12 & under will be required to perform a competent 25m Freestyle swim test before being admitted onto Mission Inflatable.
Children 5 years and under, as well as all non-swimmers, are required to be within arms reach of an adult at all times.
Use of the Weights Room is restricted to all persons over the age of 15.
For additional information regarding our Terms and Conditions, click here.
Keep Watch @ Public Pool Policy
Thredbo Leisure Centre subscribes to the Royal Lifesaving Society guidelines on parental supervision of children, further details on the "Keep Watch" program, click here.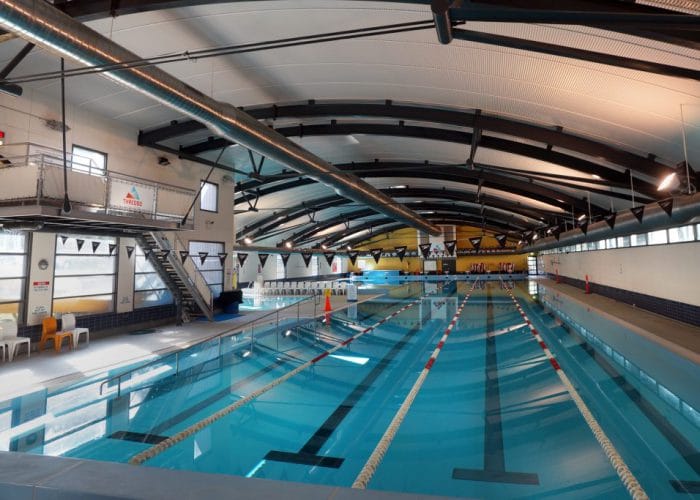 Pool
Thredbo Leisure Centre offers a unique swimming experience for all visitors to the Centre, due to the pool's 4 x 50m and 4 x 25m design. The Centre was built in 1996 to provide Australia's leading athletes with the perfect Altitude Training Facility and eventually became available for the general public to use. Our pool provides the perfect environment to relax throughout the afternoon and offers a variety of activities for the whole family to enjoy.
From our Waterslide, suitable for the whole family to enjoy, to Mission Inflatable, which is available for all children over 1.2m tall that can swim 25m Freestyle or those adults that are young at heart.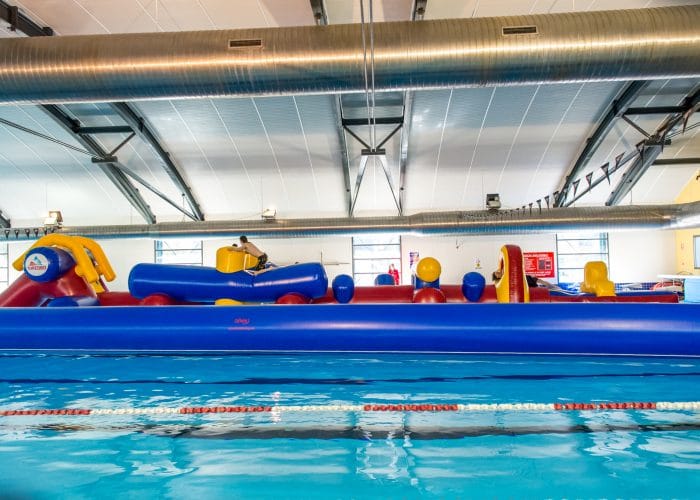 Lane Availability
Thredbo Leisure Centre has periods throughout the year where we are only able to offer limited availability for lap swimmers. This is due to an increase in patronage and activities during our peak periods, as well as a number of sporting groups that choose to hold their Altitude Training Camps at our Centre. If you wish to get through a training session or just swim a few leisurely laps then we recommend you check our lane availabilities before visiting the centre. The timetable means you can plan a suitable time to swim that will help you avoid peak periods and have a more relaxing and enjoyable session.
To ensure that your lap swimming session is an enjoyable experience, we recommend that you read our lap lane etiquette guidelines located in the information tab.
Please contact the centre directly if have any further questions or wish to confirm availability.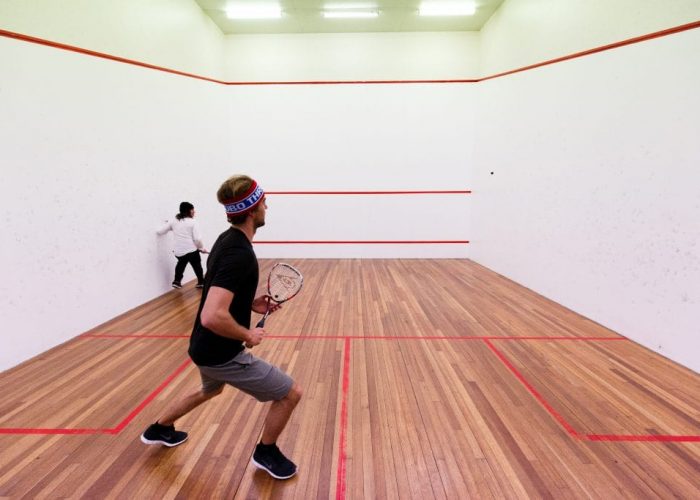 Squash
Drop in with your friends to test out your hand eye coordination on our competition style glass back squash court that is available for hire 7 days a week from 7 am to 6.45 pm. We can provide hire racquets or you can bring along your own to maximise your squash experience. Bookings are recommended to avoid missing out on court time. A great activity for those less then perfect weather days.
Please contact the centre on (02) 6459 4138 to book an available time.
For a list of prices please, click here.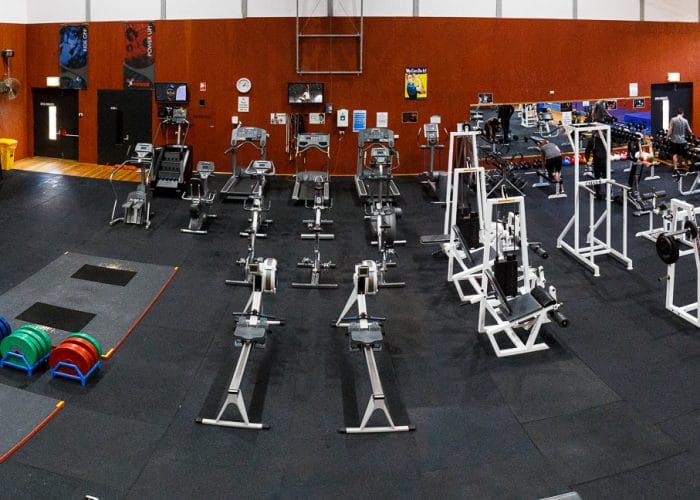 Weights Gym
Thredbo Leisure Centre offers the exclusive opportunity to work out at over 1,360m altitude in our fully equipped weights training room. This provides our members and guests with the perfect environment to achieve every one of their personal and fitness goals. We offer a welcoming environment for every guest and provide a quality range of equipment.
Fitness Programs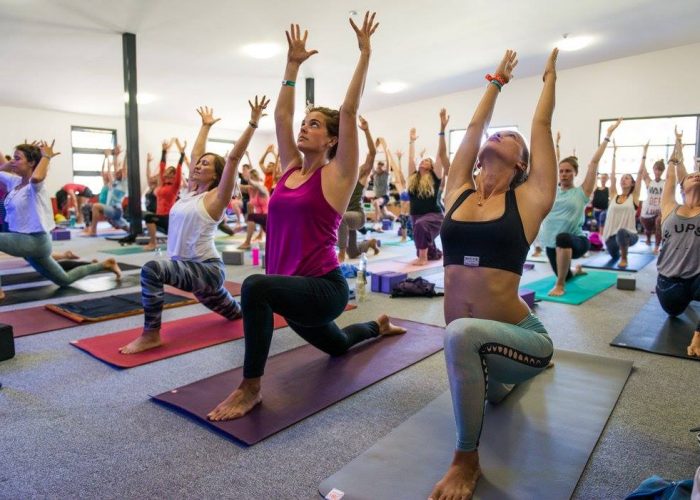 Yoga
What better way to get all loose and limber for the winter season ahead. Take some much needed 'you' time as we unwind and relax in a class that will leave you feeling stress free, revitalised and ready for your next big alpine adventure (or that long day at work). Our class is perfect for beginners to come along and gain that understanding for yoga, or for those more experienced yoga enthusiasts, we will leave you centred, relaxed and ready for your day.
There is no need to bring anything along as we provide spare mats and props, however if you prefer the experience with your own equipment then feel free to bring along your own mat.
Cost: $20/session | $10/session for 365 pass holders
Session Times: Tuesday 7am – 8am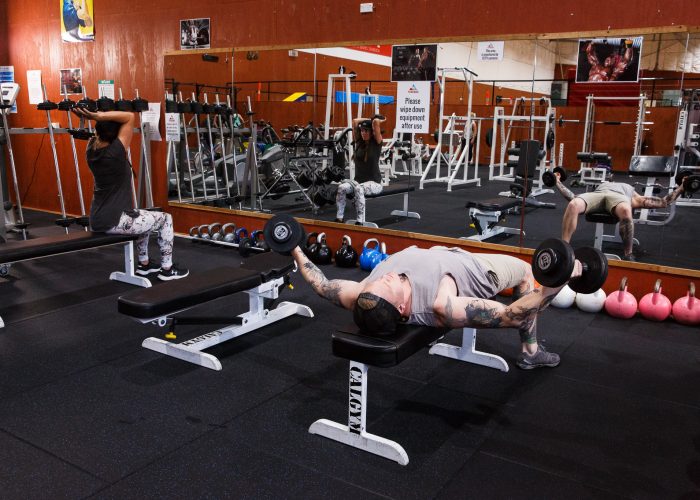 EnergyHUB
EnergyHUB is for those who like to sweat and requires a willingness to work hard! This class features a short warm-up followed by 30-35 minutes of high intensity metabolic conditioning. EnergyHUB workouts use plyometrics, cardio and bodyweight movements. This is a great functional program to assist in building coordination, balance, stamina and cardiovascular fitness to compliment other sports.
Class Maximum: 8 people/session
Cost: $20/session | $10/session for 365 pass holders
Session Times:
18th March @ 4:45pm
25th March @ 5:30pm
8th April @ 4:45pm
15th April @ 5:30pm
29th April @ 4:45pm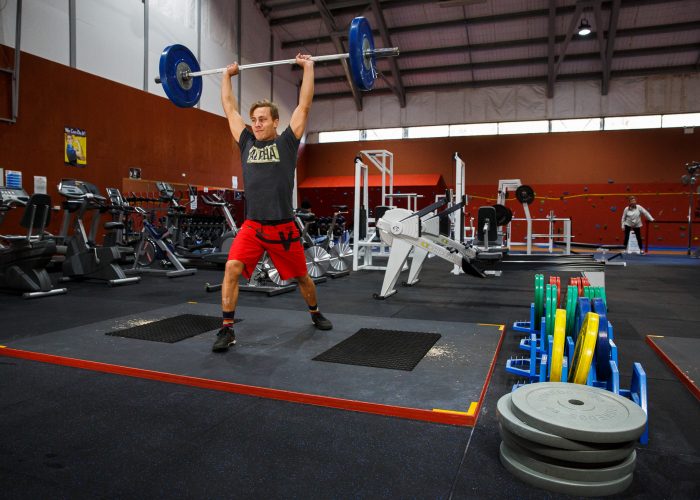 StrengthFUSION
StrengthFUSION is a constantly varied exercise program that uses barbells, dumbbells, kettlebells, plyometrics, bodyweight and cardio movements to deliver a full body workout. Throughout the session, different fitness components are targeted, ensuring that you gain a sense of accomplishment every time. The class structure involves 15-20 minutes focusing on a specific strength or skill for the day, followed by a 15-20 minute high intensity workout. If you enjoy spending time working on technique and skill, without missing out on that 'high' received from a good sweat, this class is perfect for you.
Class Maximum: 8 people/session
Cost: $20/session | $10/session for 365 pass holders
Session Times: 
11th March @ 5:30pm
25th March @ 4:45pm
1st April @ 5:30pm
15th April @ 4:45pm
29th April @ 5:30pm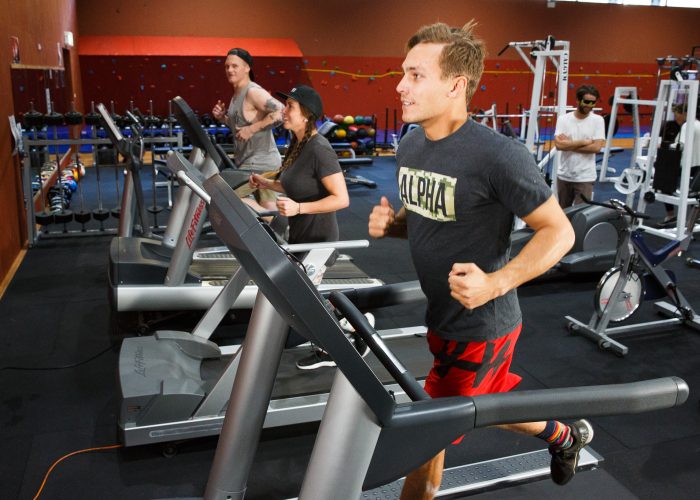 AthleticCIRCUIT
AthleticCIRCUIT is a fun and engaging workout to improve both cardiovascular and muscular fitness. Circuits are designed to provide a full body workout, with a focus placed on changing work-rest ratios. AthleticCIRCUIT utilises dumbbells, kettlebells, plyometrics, cardio and bodyweight movements and includes many different modalities of training to keep you on your toes! The session includes a thorough warm-up and cool-down and is perfect to break up the monotony of regular training.
Class Maximum: 8 people/session
Cost: $20/session | $10/session for 365 pass holders
Session Times:
11th March @ 4:45pm
18th March @ 5:30pm
1st April @ 4:45pm
8th April @ 5:30pm
22nd April @ 4:45pm
29th April @ 5:30pm
Acrobatic Centre of Excellence (ACE)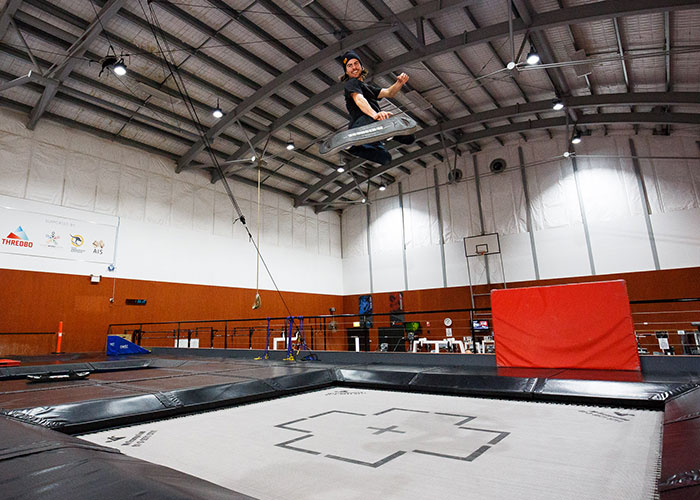 Trampolines
Thredbo has partnered with the NSW Institute of Sport to create the perfect training ground for the next generation of freestyle riders.
Acrobatic Centre of Excellence features:
Two Olympic sizes trampolines
One 5x5m Supertramp (one of only a few in Australia)
One 'Waterfall' trampoline with airbag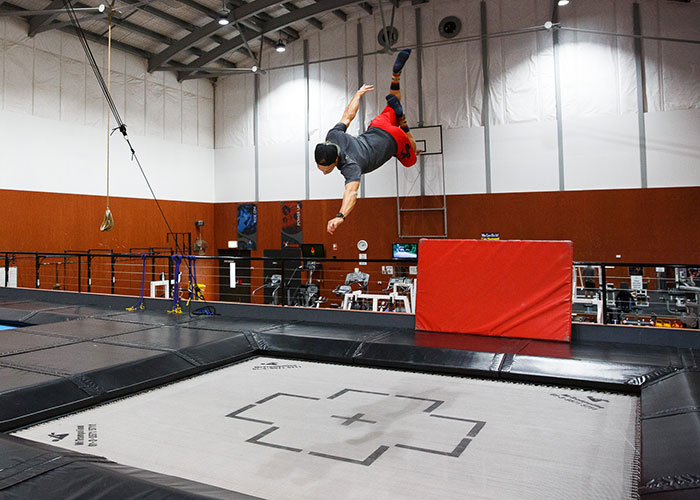 ACE Trampoline Sessions
Age: 8 years & over
Cost: $12.00
30 minute supervised trampoline sessions available weekends, winter and NSW school holiday periods.
All supervisors are First Aid and CPR qualified, and have prior tramp experience.
General safety rules apply and all groups will be inducted into the facility.
Our staff enforce the one person per trampoline rule and ensure jumpers do not attempt any activity beyond their skill level.
Bookings are essential
We will not be offering a structured class as we have done in previous years which will allow for the facility to be used as a recreational trampoline facility.
Swimming Programs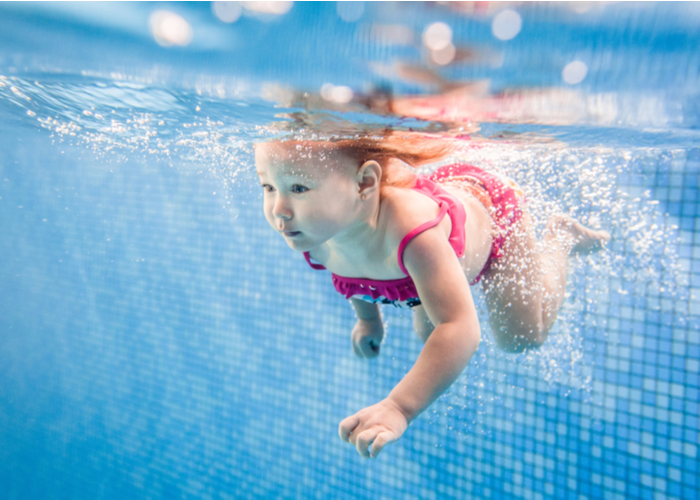 Introduction to Learn to Swim – 18 months – 2.5 years
This class is the perfect way for your child to be introduced to and experience the water for the first time.
Price: $15 per 30 minute session | Max 3 class size
Schedule: Monday, Tuesday & Thursday morning sessions only
Bookings Essential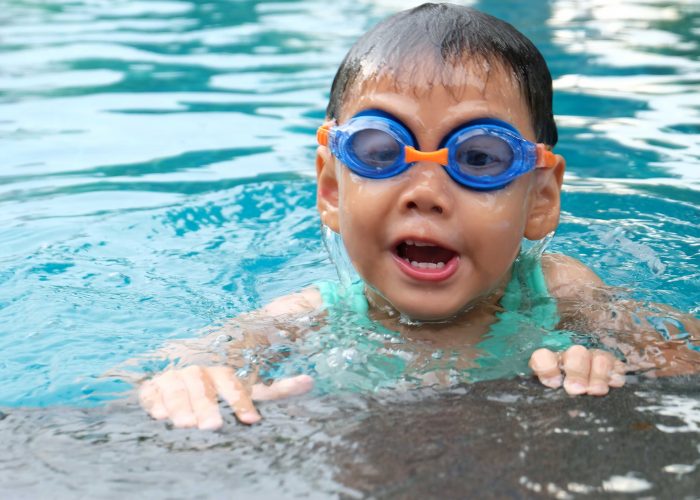 Learn to Swim – 2.5 years plus
A program designed for all Learn to Swim levels from your child's first introduction to the water through to the development of their stroke and water confidence. Our fully qualified swim instructors will assist and progress your child through their swimming development through to advanced water skills. We offer morning sessions are for pre-school aged children and afternoon and Saturday sessions for school aged children.
Learn To Swim Pricing & Schedule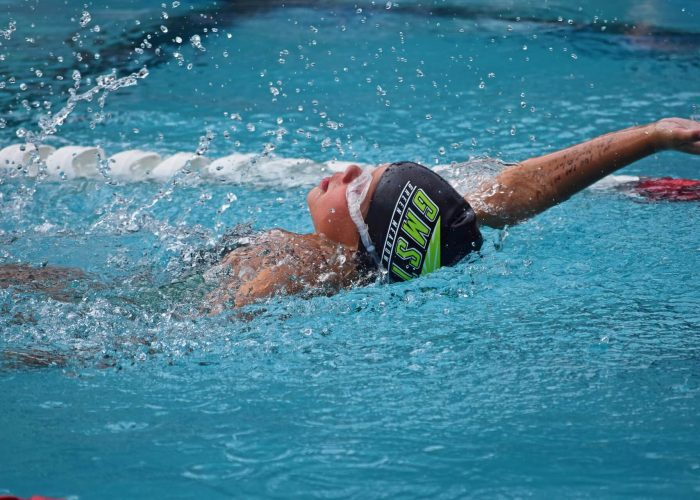 Private Swim Lessons
This is a 30 minute private session with just your child and one of our qualified instructors. If you want personalised attention and want to accelerate your child's swimming progression this is the option for you.
Price: $35
Bookings Essential
Squad Program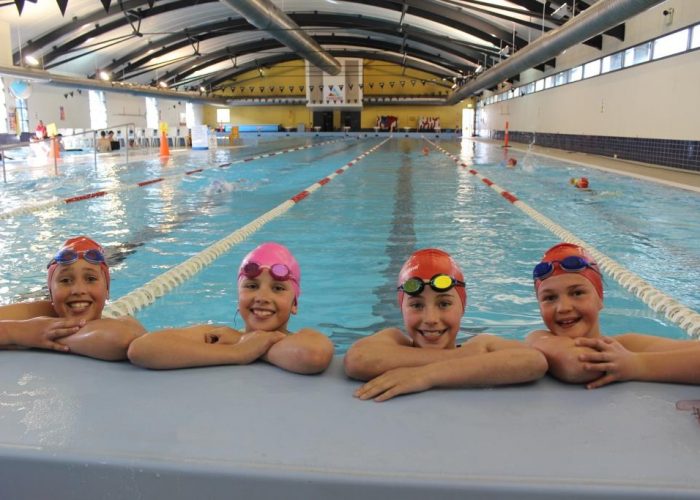 Transition Squad
This is the entry level to Thredbo Swim Academy's squad program. Transition Squad is designed for swimmers who have graduated from the LTS program, with the purpose of easing children across to the 50m pool and into the squad program. A focus is kept on stroke correction and fine-tuning technique to continue progression and develop children into strong swimmers.
Term 1 Bookings Now Open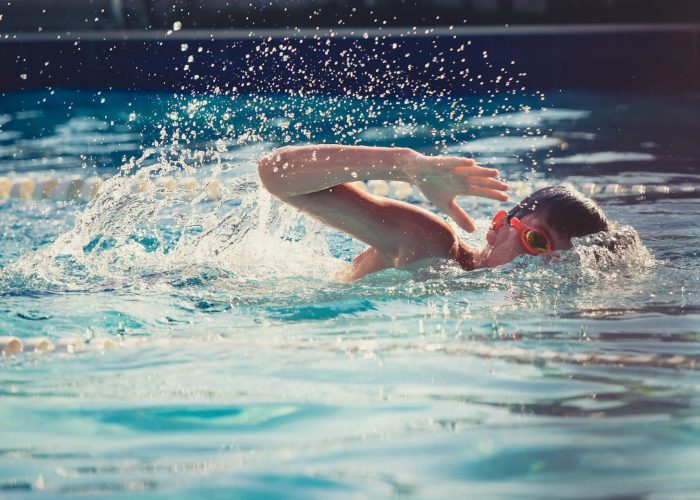 Junior Squad
This squad is designed for swimmers who have learnt the basics of squad training and the basic drill movements in all four strokes. There will be a greater focus on developing swimming fitness through repeat/high intensity sets.
Term 1 Bookings Now Open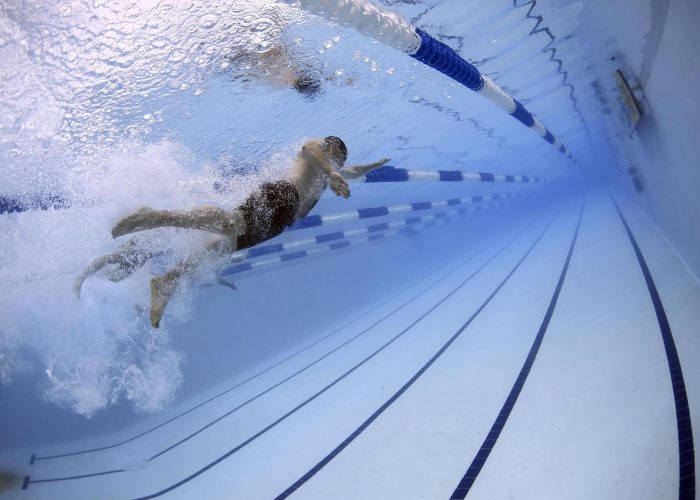 Senior Squad
This squad is designed for squad swimmers who demonstrate sound technique in all four strokes and understand the fundamentals of squad training. All squad members are required to demonstrate a motivation and ability to work independently. This is the perfect program for teenagers to be a part of a social group with a focus on improving fitness levels for school/club swimming or other sports.
Term 1 Bookings Now Open
Altitude Training Camps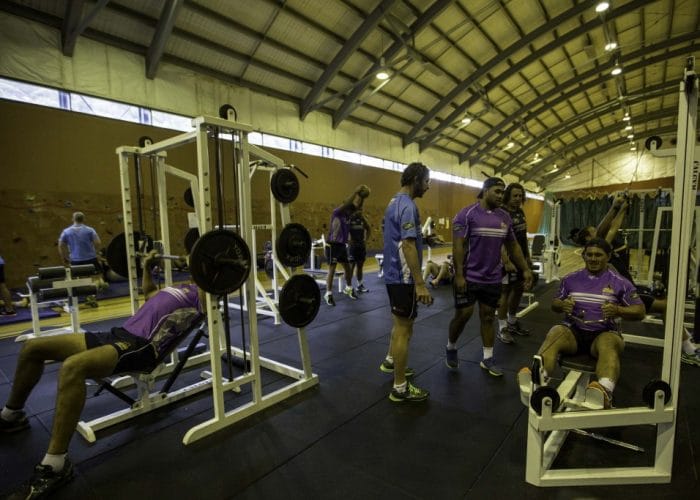 Thredbo Leisure Centre offers our Facility as one of Australia's premier Altitude Training Camps to allow for a balanced approach to athlete development. You have the opportunity to take your team away from the hustle and bustle and distractions of city life to prepare them for their next major competition at the rooftop of Australia. Thredbo Training Camps allow your athletes to clear their minds, focus on productive training and build stronger bonds between team members. Thredbo offers a range of diverse training options at our natural and challenging mid to high cross training environment, excellent service, delicious cuisine, dynamic and exciting activities and comfortable, centrally located accommodation for the duration of your camp. A Thredbo training camp is suitable for all levels, from Junior Development to High Performance Squads and professional sporting teams or organisations.
Download the 2017 Sport Kit here or contact our Sports and Conference Manager on 02 6459 4184 or email conferences@evt.com
Sign up for news
Subscribe to our newsletter to receive deals, the latest weather, forecasts, news, events and more!