View the High Country from a different angle as you step over the edge and begin abseiling!
The superb granite tors above Thredbo are a spectacular place to have a go at this exciting sport. Qualified instructors will show you the ropes and ensure that your experience is not only fun, but safe. The indoor Traverse Climbing wall at the Thredbo Leisure Centre gives a fun introduction to the sport of climbing.
K7 Rock Climbing & Abseiling, Caving, Bouldering
Rock climbing is fun, satisfying and everyone can have a go. For a family and a group of friends it can be the highlight of your holiday. Of course outdoor climbing is for all ages – we take the very young from four years old and the not so very young! Our job is to ensure that you have lots of fun in a safe environment.
Where: At the top of Kosciuszko Express chairlift and other locations including Signature Hill, 3 Amigos, Blue Lake.
Inclusions: All equipment, climbing shoes and comfortable harnesses. We take individuals and groups.
Cost: View price list here.
Bookings: 0421 862 354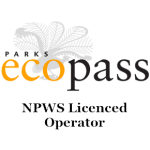 Snowy Mountain Climbing School 
Snowy Mountain Climbing School provides abseiling and rock climbing on the superb granite tors above Thredbo. This activity is great for all the family and even the newest of beginners will be learning the ropes in no time, all you have to do is step over the edge and enjoy the spectacular views.
Pricing:
1/2 day climb/ abseiling $150pp
Full day climb/abseiling $300pp
Bookings: 0417 422 198 or 02 6040 7625
Sign up for news
Subscribe to our newsletter to receive deals, the latest weather, forecasts, news, events and more!
Thredbo sits on the traditional land of the Monero – Ngarigo people who have looked after this land, water and community for over 60,000 years. We thank them for all they have done and continue to do to look after their country, a special place which we all love and respect.