Last night Thredbo's Friday Flat stair set and Jye Kearney hosted a rail jam of epic proportions for 10 of the best snowboarders in the Southern Hemisphere! With over 200 stoked spectators in attendance, Dj Luke Oz spinning the decks and Jye's special alcoholic juice, the riders and crowd put on an absolute shred show…it sure was a night to remember.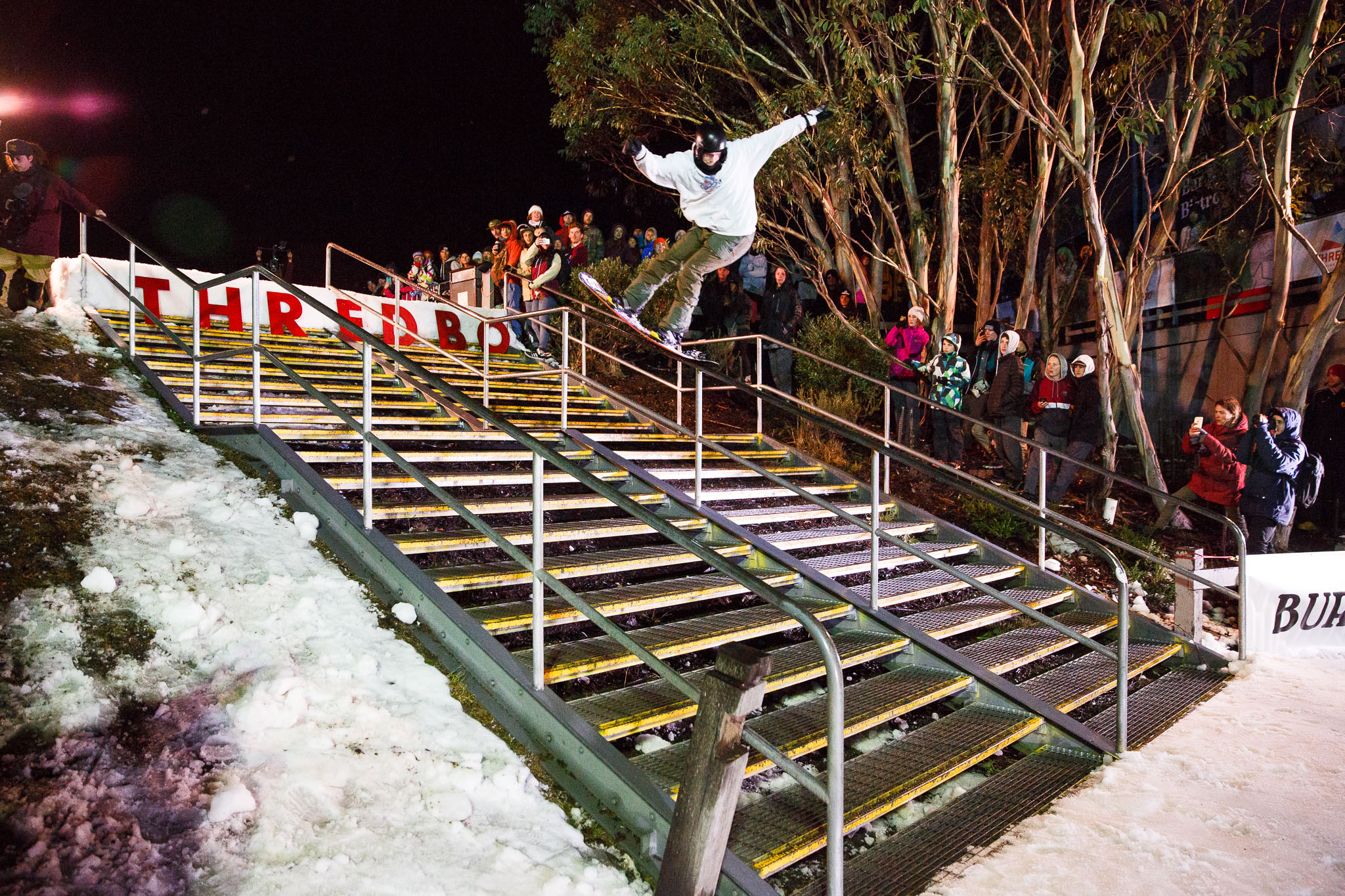 All the riders took to the rail with class and style, throwing down more 270's and switch slides than what you'd see in Antons park on a good day. Angus Waddington was a crowd standout, putting down a solid bag of tricks and going for a huge backside gap 450…unfortunately just coming up short. Rocco Rachielle turned things up a notch, putting down an incredible switch backside gap 270…everyone in the crowd thought it was regular until he pulled up the commentators!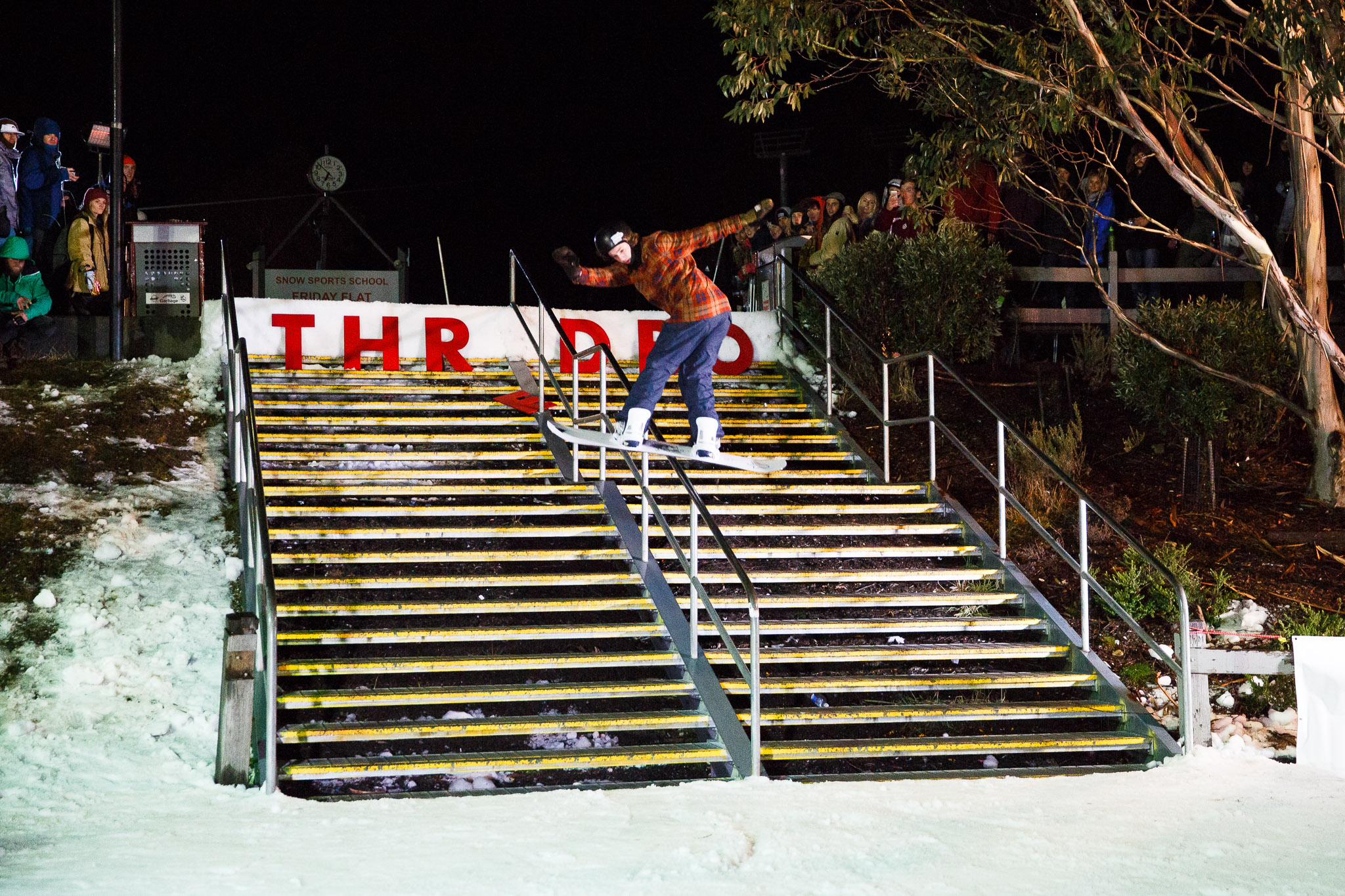 The entire night showcased how talented and progressive rail riding in Australia has now become, with all riders holding down a league of their own, performing tricks that even the world's best wouldn't consider trying. Jye Kearney claims that "this was hands down the best rail riding I've seen with my own eyes".
After a full hour of non-stop action, it was Sam 'Red Dog' Neumann who took out the event, throwing down a handful of tricks that the crowd had never seen before including the back boardslide tree bash through the left kink. Red Dog was awarded the best overall rider of the night and walked home with $1,500 for his efforts.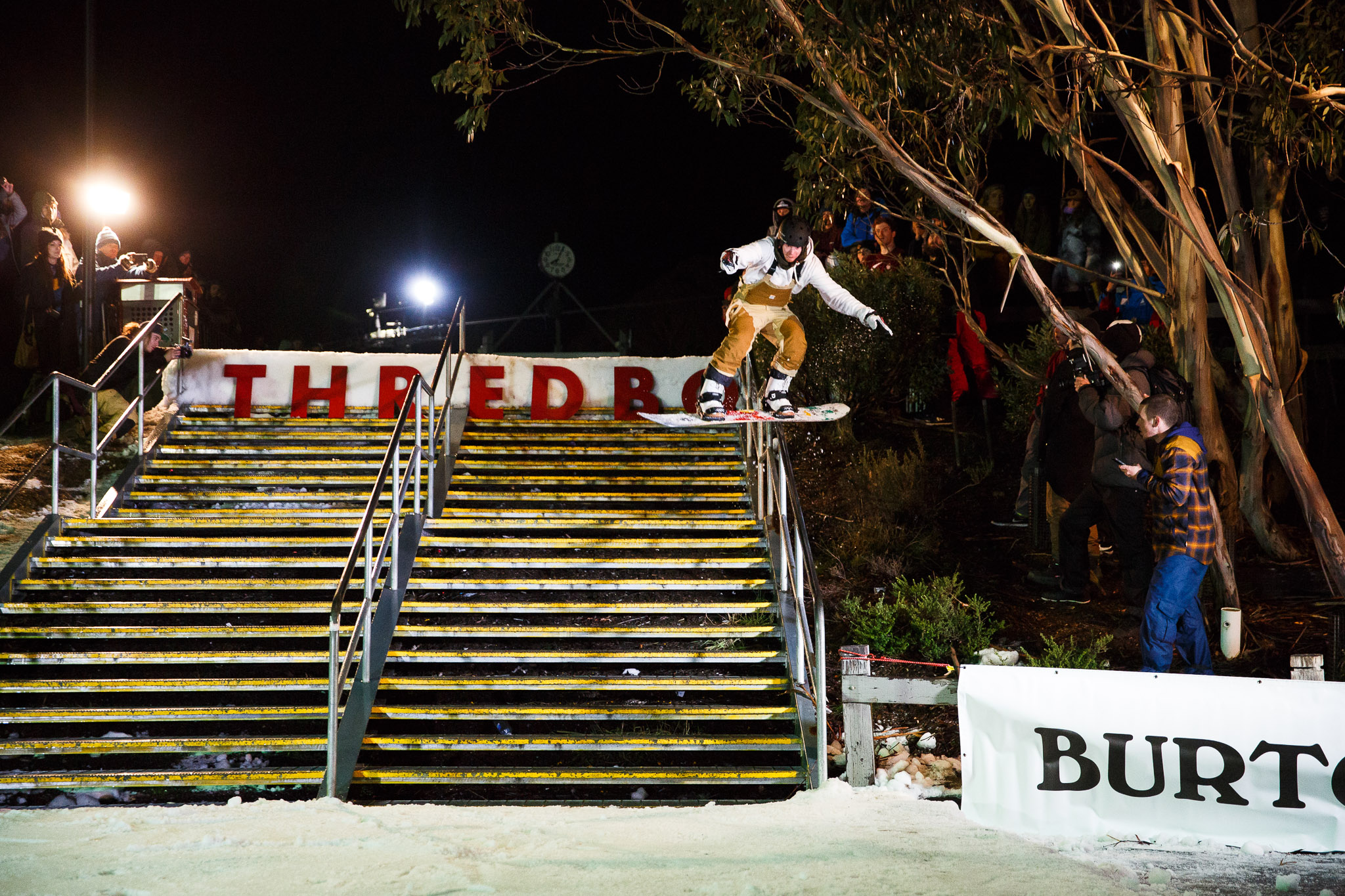 Andy James, one of the hottest snowboarders currently on the scene, narrowly missed out on first place, putting on an absolute show for the crowd with an impressive bag of tricks, including a gap switch back-lip, frontboard through the kink, gap back 270 and came so close to switch front boarding the kink! Andy walked away with a $500 Rhythm Snow Sports voucher for best trick of the evening thanks to his perfect gap switch back-lip.
After the event came to an end, the 200 plus crowd and competitors all made their way to the Banjo Patterson Inn for what will go down in snowboarding history as one of the biggest after parties to ever happen.
A massive thanks goes out to Burton Snowboards and Banjo Patterson Inn for helping make this event come to life…bring on next year!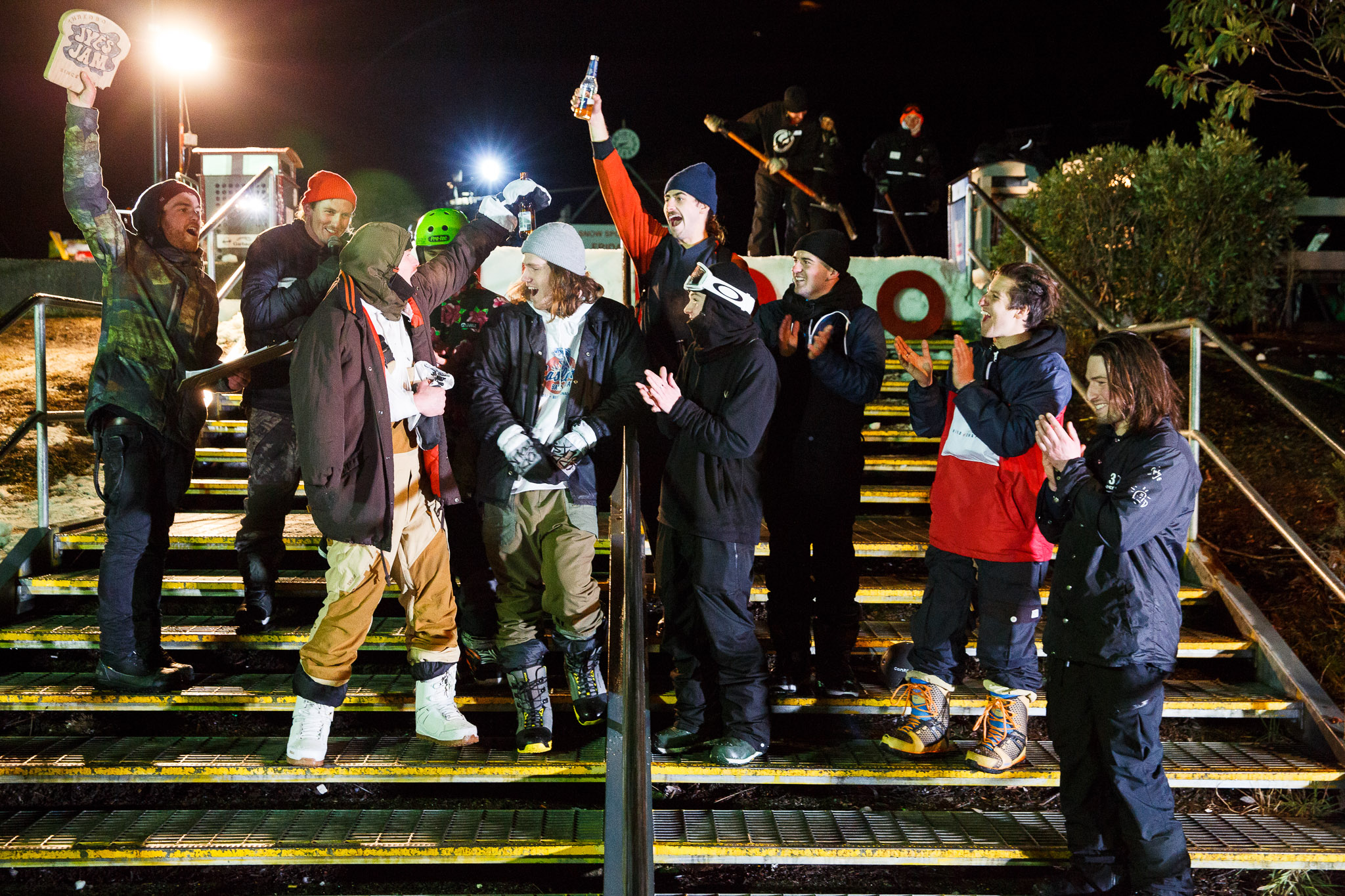 Sign up for news
Subscribe to our newsletter to receive deals, the latest weather, forecasts, news, events and more!