By Zoë I'll-decide-if-it-Fitzpatrick.
Gossip Girl here, your one and only source into the scandalous lives of Thredbo's elite.
With the season wrapping up and our memories of après parties and all they entailed still painfully fresh, there remains one big question on everyone's lips: who wore it better? With particular thanks to the First Base vintage soiree series for encouraging everyone to let loose their inner retro, we saw an abundance of excellence in the fashion stakes this year. Here's our take on what's #hotornot on the mountain for 2017:
1) Vintage one pieces: HOT 
I am 100% stoked to say that we saw more fluro retro onsies out on the apres scene this season than ever before. Bonus points went to the true purveyors of après who had the balls to actually rock their fashion statements on the slopes (rather than doing a quite switcheroo after coming off the mountain).
2) Matching outfits: ALSO HOT 
Whether it's intentional or accidental, the matching outfits are always a winner as it means you've got yourself an automatic slope squad. Oh, and just in case you missed the memo…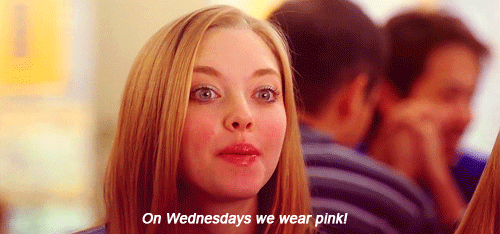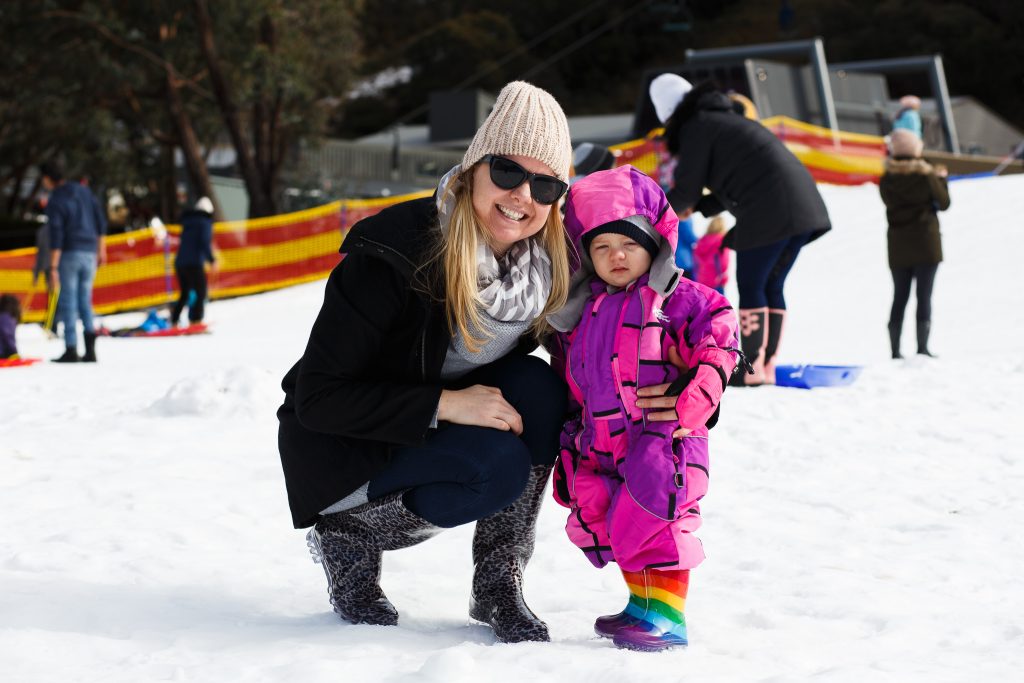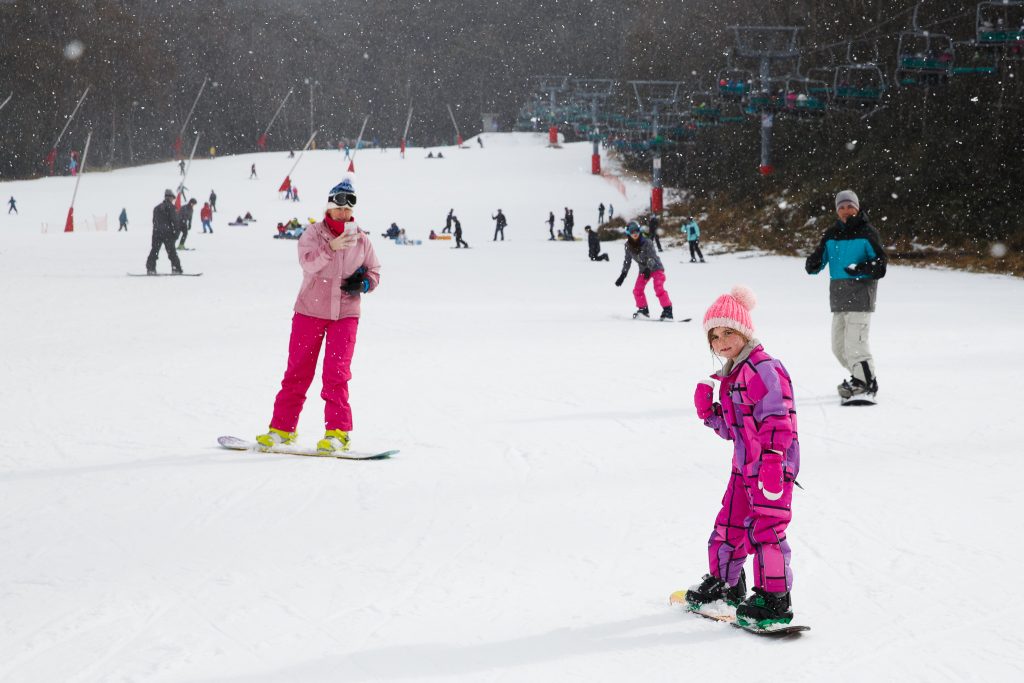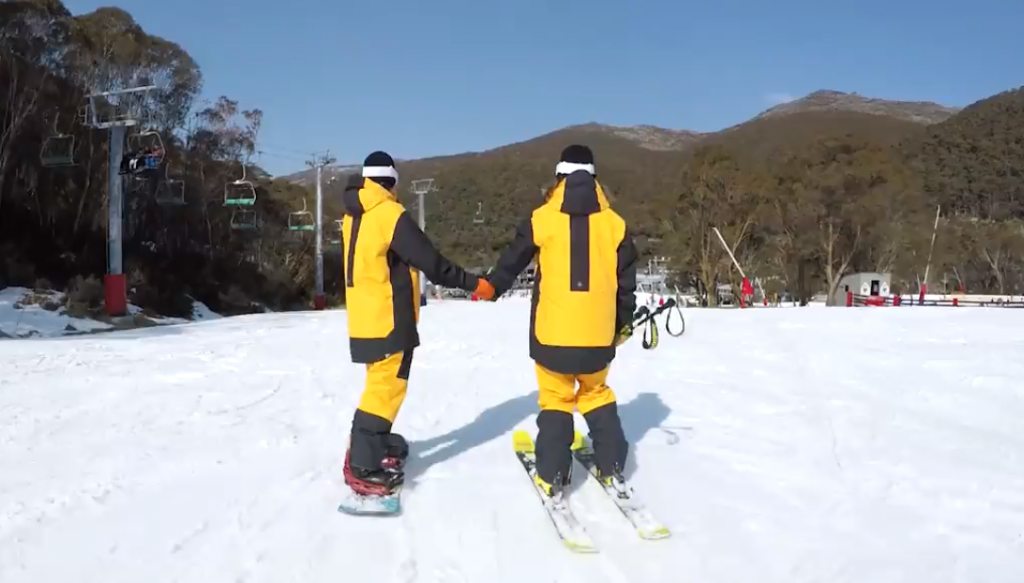 3) Secret matching outfits: NOT
Not sure I really even need to comment on this one, but a couple of boys caught with their pants down covered skin-tight in baked goods is all just a bit much really.  No one needs to know about an awkwardly positioned doughnut. Definitely not snack-worthy.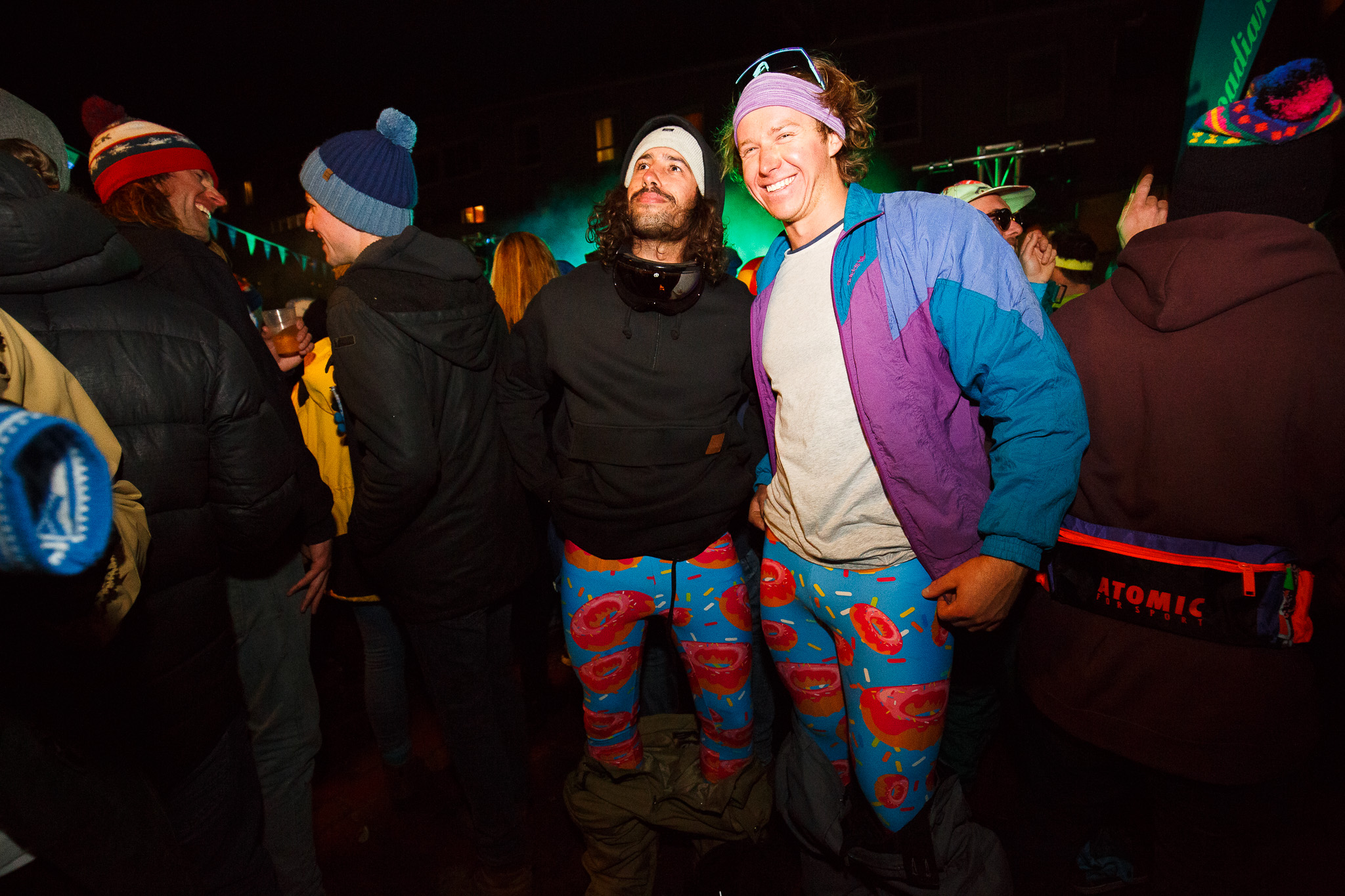 4) Animals on the mountain: HOT 
If you can rock a penguin suit, or more impressively, several kilos of a smelly, well-worn possum head on top of your helmet without so much as a tiny slit to see through AND still manage to get down the mountain…kudos to you. I've seen enough animals out there and they don't even have a costume as an excuse.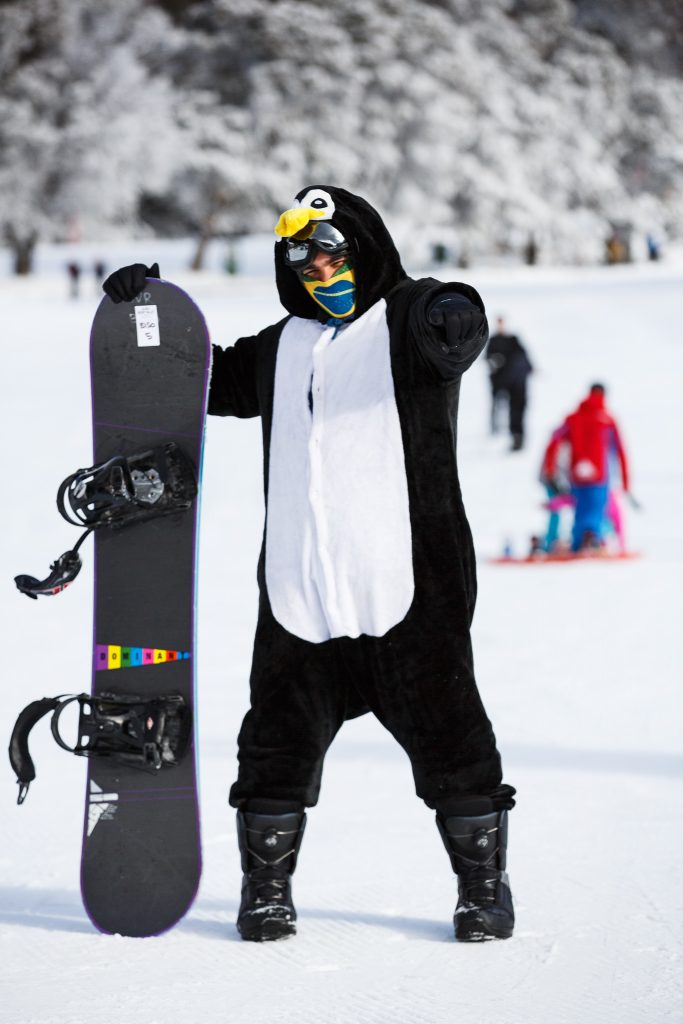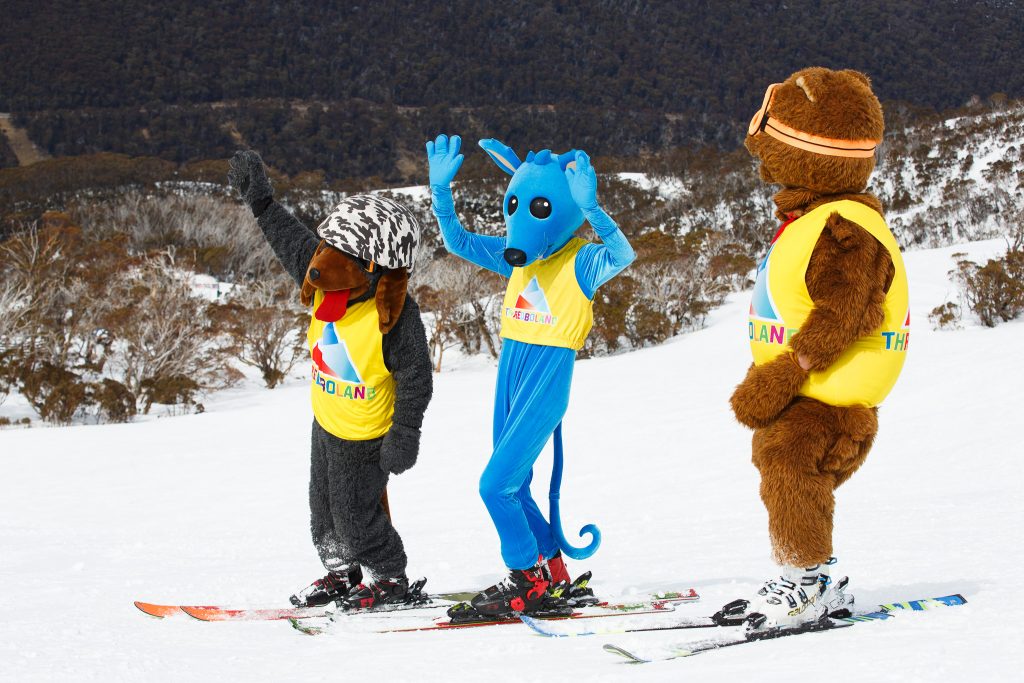 5) Racesuits: HOT
If you've got the guts to rock a skin-tight lycra suit on the racecourse that's more likely to give you a camel toe than it is to make you go any faster…then HATS (or helmets) OFF TO YOU…it could only have been a fashion-motivated decision and we back that confidence. Race on.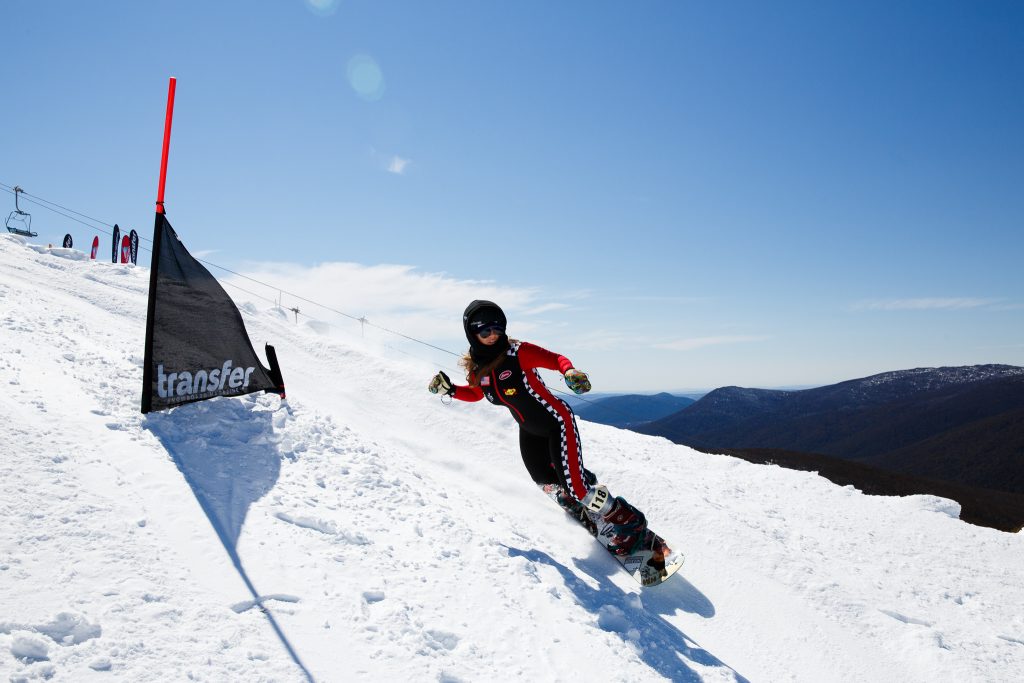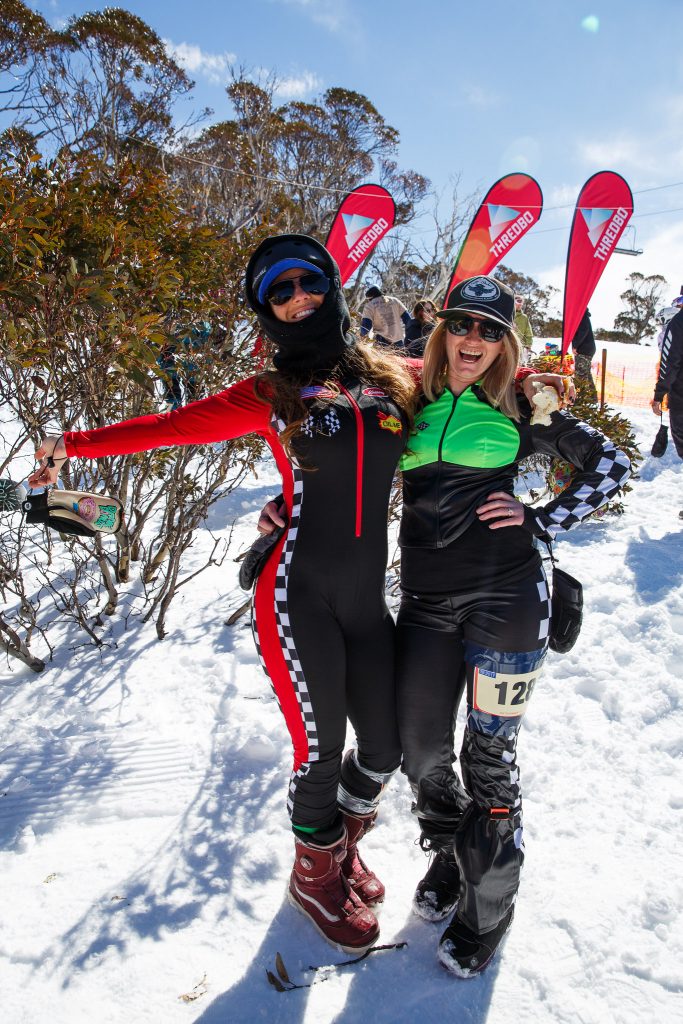 7) Sumo Suits… ???
No comment.
And of course, our selection for the top outfit, winning this year's top "Style on the Slopes" award… this all-out retro number 
This man of vintage has class and style, and what's more – he doesn't just talk the talk, he walks (skis) the walk. Going one ski further than everyone else rocking their retro outfits, this hotdogger rocked not just the full retro outfit, but took the old-school Atomics for a spin (sans edge). The headband, the hair, it's hard to find something wrong with this 10/10 get-up. Such grace and elegance as he flies through the air. Welldone young hotdogger.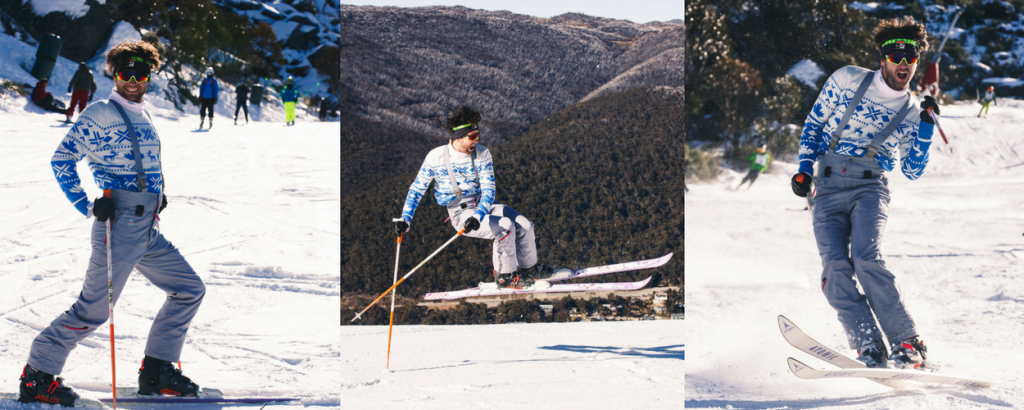 There's still the long weekend and of course the famous Pond Skim yet to happen, notorious for some incredible and incredibly questionable outfits, so there is time yet for you to get out there and challenge this year's top contenders in the fashion stakes.
xoxo Gossip Girl