The Weather Guy is putting his ear to the ground, trawling through pages of data, hunting down the earliest hints of what's in store for the upcoming winter in Japan.
The Hakuba Valley is a Japanese winter paradise, located west of Tokyo with 10 resorts to choose from, over 200 runs and 11 mountain peaks over 9,000ft above sea level – the riding is unparalleled.
On average, the Hakuba Valley picks up an astonishing 472 inches of snow, which equates to a huge 12 metres of powder. But how are we shaping up leading into the winter of 2017-18?
Early indications from the Japanese Meteorological Agency suggest an increased chance that temperatures throughout November will be close to, or just above average across the country, particularly in northern parts.
Northern parts of Japan should see close to average precipitation in November, with odds tending towards slightly drier than average conditions in the south.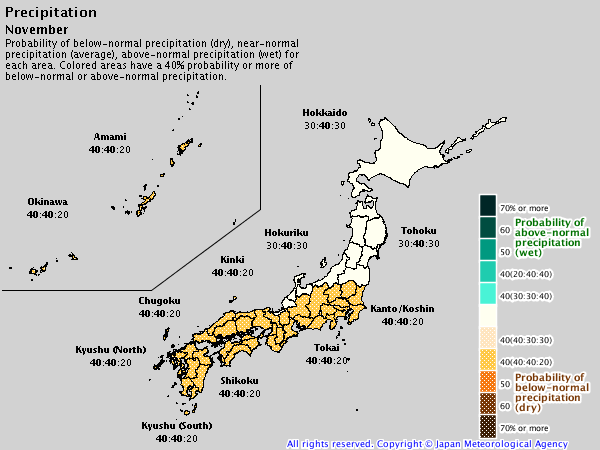 It's important to consider these outlooks as tilting the odds towards a particular outcome, rather than guaranteeing it.
If your looking to get deep in the powder this winter make sure you checkout the Thredbo 365 Pass that's currently on sale now. The best thing about the Thredbo 365 Pass (17/18) is that it is valid for 12 months giving you unlimited summer 17/18 (including mountain biking), winter 2018 lift access, Thredbo Leisure Centre access and 50% off all Mountain Collective partner resorts. It's unbelievable value for year round Thredbo access and global benefits for only $919. Secure yours today with a small $49 deposit.
So there you have it! Here's to a snowy season in the land of the rising sun!