If the "unofficial" practice day is anything to go by the 2018 Cannonball Festival is going to be huge. Early arrivers were fresh and ready to ride, so it didn't take long before the mountain was buzzing with riders keen to test their skills on the competition tracks.
"Never before have we seen so many riders here for unofficial practice session.  Momentum and the vibe are building as competitors and spectators alike anticipate the greatest Cannonball ever" said Danny Taliana – Thredbo MTB Manager.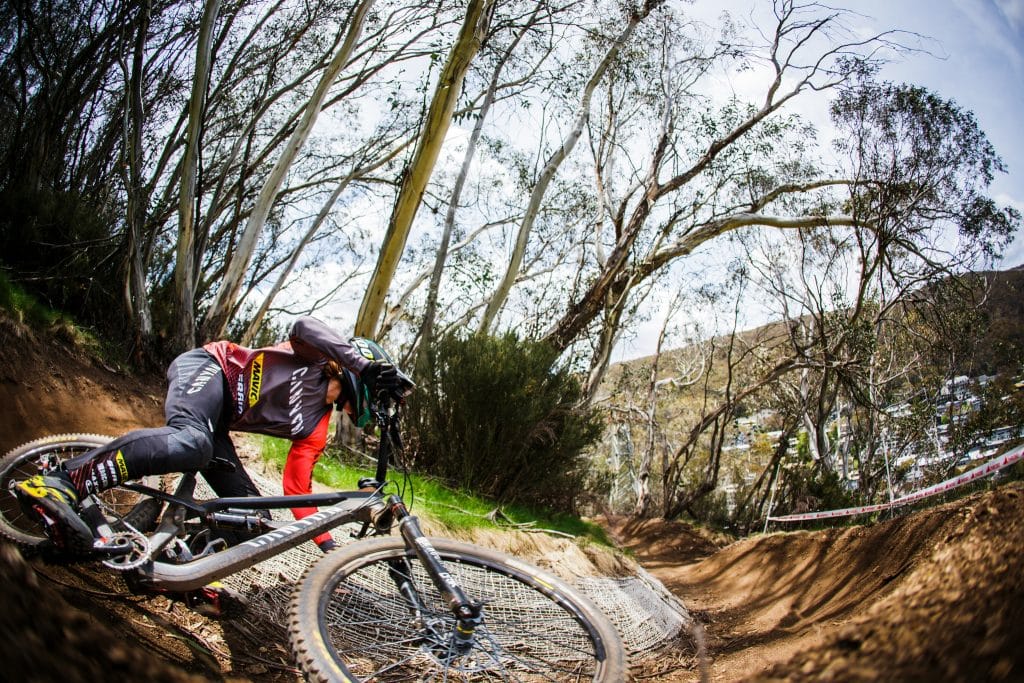 The finish arena quickly filled with aspiring young riders keen to spot their heroes and get a few tips and autographs. First dayers Troy Brosnan, Josh Carlson and Yoann Barelli were busy signing caps, tees and posters between laps.
Escaping a cold winter in Canada, Yoann Barelli, is super excited about the weekend ahead. "Trails are cool, the vibe is great and the area is beautiful"
Waiting for his lost luggage to arrive, Barelli's riding kit consisted of denim shorts and a faded tee.  The enduro specialist, along with riding mate Josh Carlson are planning to ride all events on the one trail bike.
"So looking forward to the weekend – getting a bunch of laps in, enjoy my riding and have fun with lots of people.  A lot of us ride all over the world and to come here and ride in front of the home crowd, it feels great.  For not only Australia's best to be here but the world's best is fantastic. What an opportunity for everyone to meet and see mountain bike superstars race, it's rad" said Carlson.
Landing in Thredbo from California Rachel Strait can't wait for the weekend ahead.
"Super fun for Kyle and I to come all the way from California, sic to see so many other internationals here too. Can't wait to race tomorrow, the track is so good, super dry just like what I'm used to at home" she said.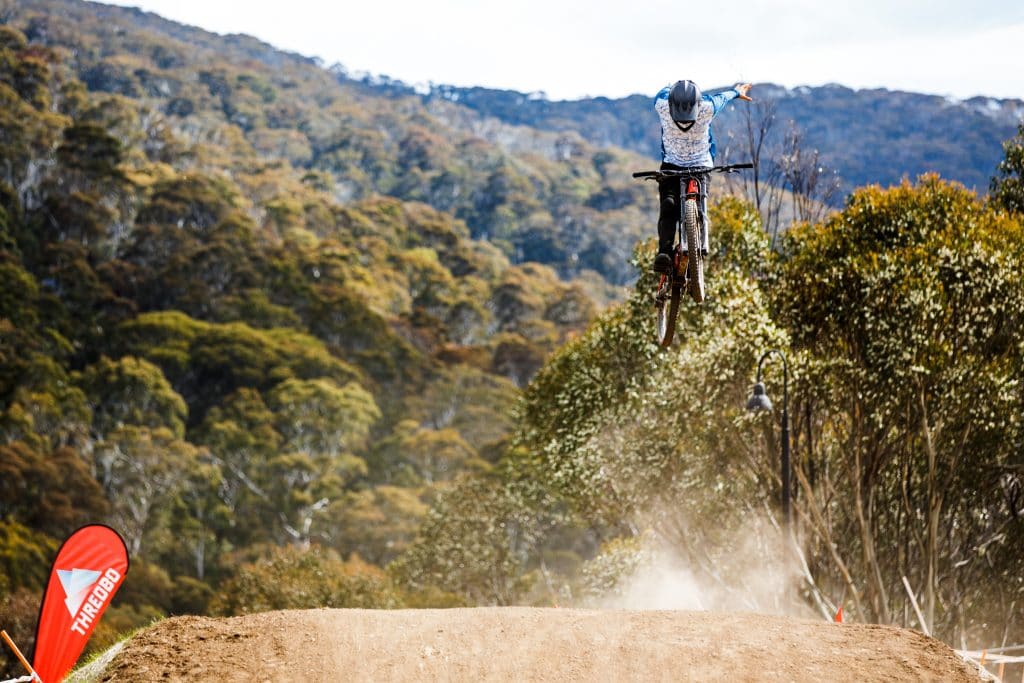 Day 2 sees the riders taking on the long track, the 7.5 kilometre Osprey All Mountain Assault, with downhill descents and flat out pedalling, this will test the toughest and leave the best breathless.
Sign up for news
Subscribe to our newsletter to receive deals, the latest weather, forecasts, news, events and more!