The action stepped it up a gear Friday with a feast of festival action on both sides of the mountain.  The sun was shining and as the temperatures soared, the track dried fast and the dust whipped up.
The Maxxis Flow Motion Cup is the largest event of the Cannonball Festival with over 700 riders. The field was split into two with Group B racing seeing junior, novice, amateur and masters racing Friday and Group A – pro's and under 19's on Saturday.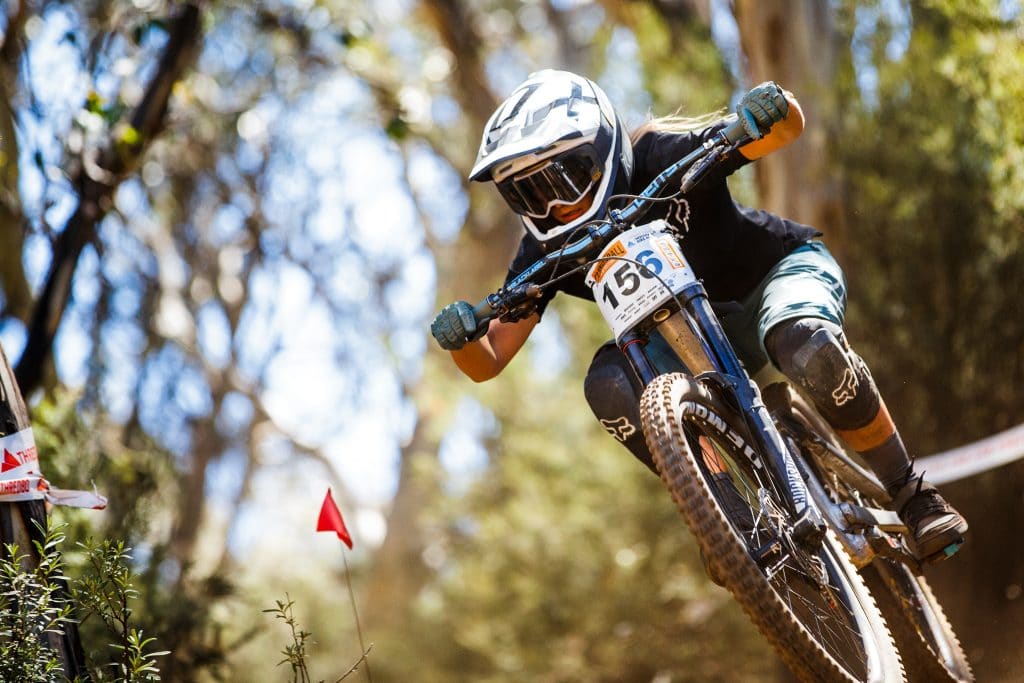 The race, starting at 1800m above sea is 4.5km long and although not super technical, there's a stack of steep banked berms and rolling traverses so cornering and pedalling ability were paramount.
Young pinner Jackson Connelly in under 15's used his home track knowledge to be the fastest male on the day in a 8:33 and Ashleigh Weinert in under 17's was the fastest female, racing down in a super quick 9:12.
Next on the schedule was seeding for the Commencal Australian Open Downhill. With the event boasting the biggest pay day for any downhill race in Australia, all eyes were on the hefty list of mountain bike superstars to see how well they would get to know the 3.5km distinctly Australian track.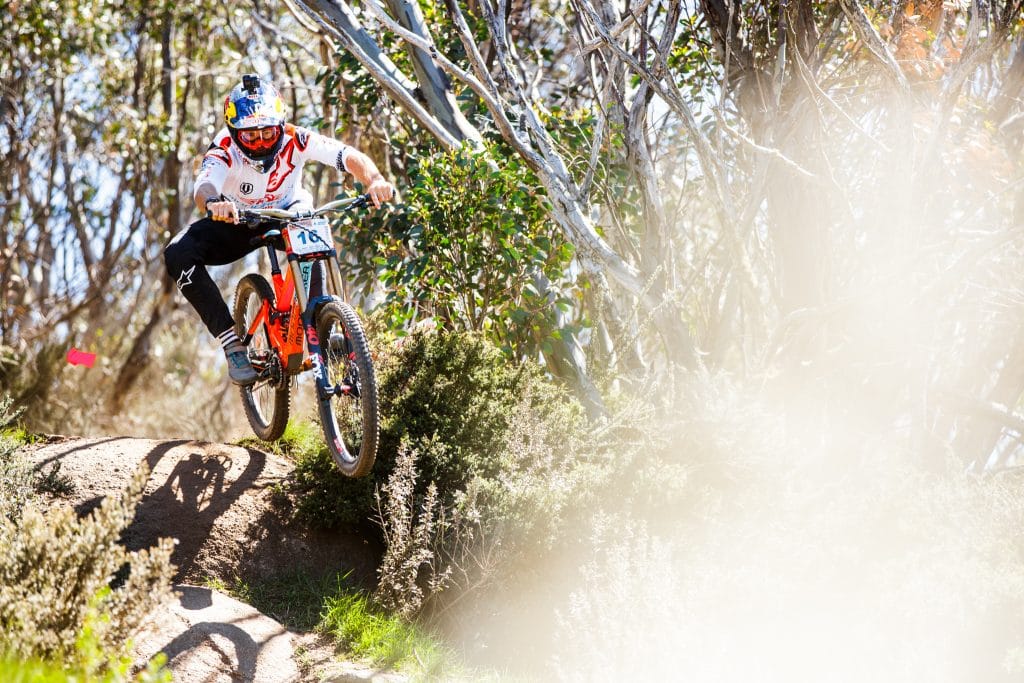 "The track is long, rough and rocky and that dust – that's hard to get used to but we'll try on Sunday. It's winter at home so this is great training and I am loving it" said two time Junior World Champ French rider Loris Vergier.
The Australian riders dominated the top ten seeding in pro men's taking seven of the spots.  Troy Brosnan, looking to build on his three Cannonball wins, took the top ranking in 5:15, Loris Vergier only seconds away with Thredbo rider Thomas Crimmins edging into third.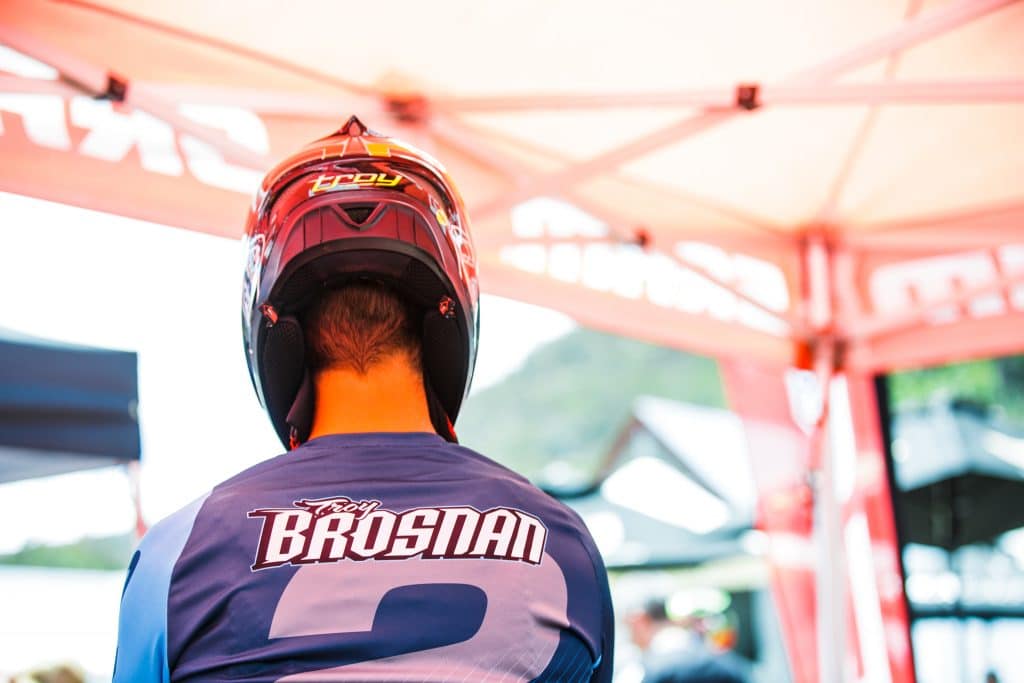 "It's good to be down in first, I'll have fun and hope I can hold it on Sunday. The track is ever changing and is now quite gnarly and it will be interesting if we get rain as I think by race day it will be a totally different track" said Troy Brosnan.
In the pro women's Tracey Hannah showed why she is arguably the greatest female Australian downhiller by taking number one seeding spot with a 5:59, just ahead of Jindabyne's Tegan Molly and Sian A'Hern coming in third.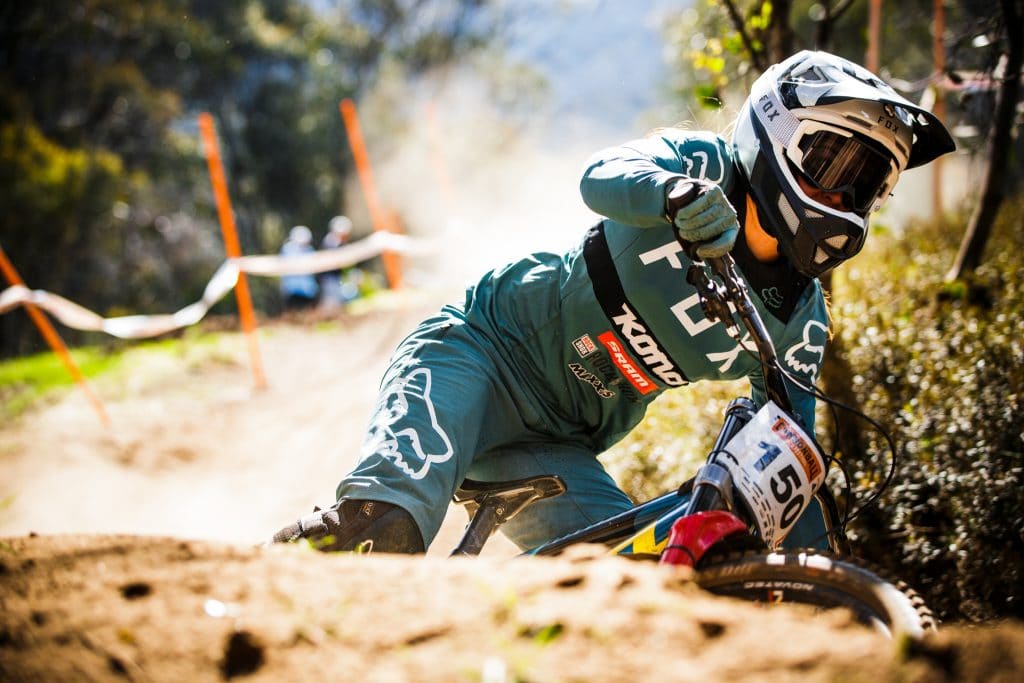 By the end of seeding there was one thing for sure, these riders had fuel in the tank for race day making for one awesome world's best showdown come Sunday.
As the sun was setting over the mountains, the track lit up for the Rock Shox Pump Track Challenge.  More social than competition this event is always a crowd favourite.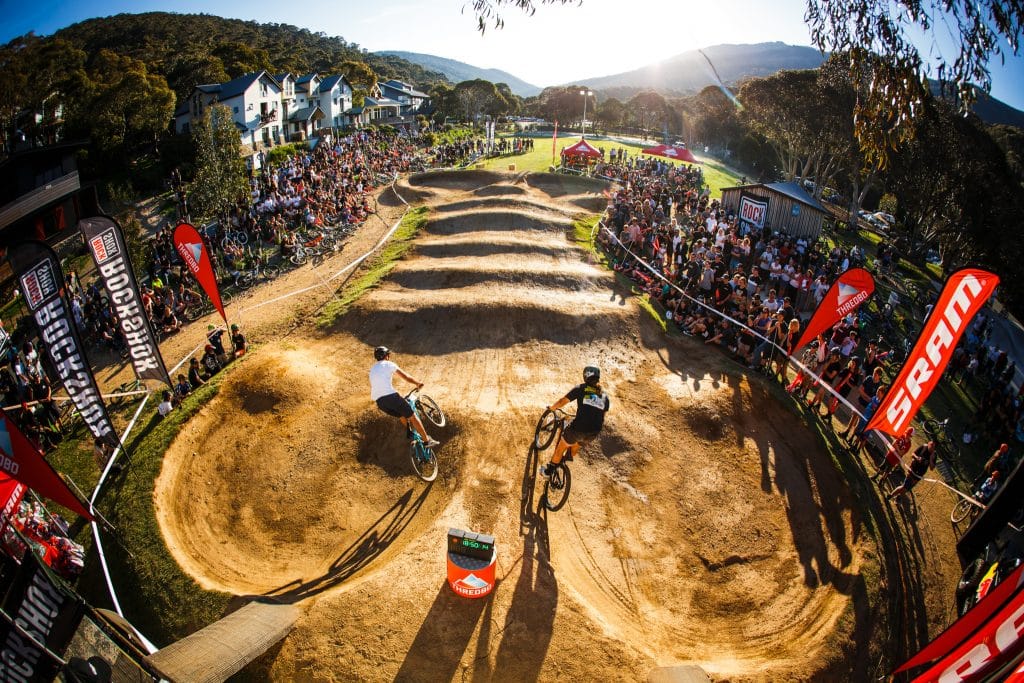 It was head to head racing in front of a vocal 500 strong crowd.
Danni Beecroft coming in hot after a Crankworx dual slalom win, ripped through the field taking top spot in the pro women's with Sian A'Hern in second and Tegan Molloy in third.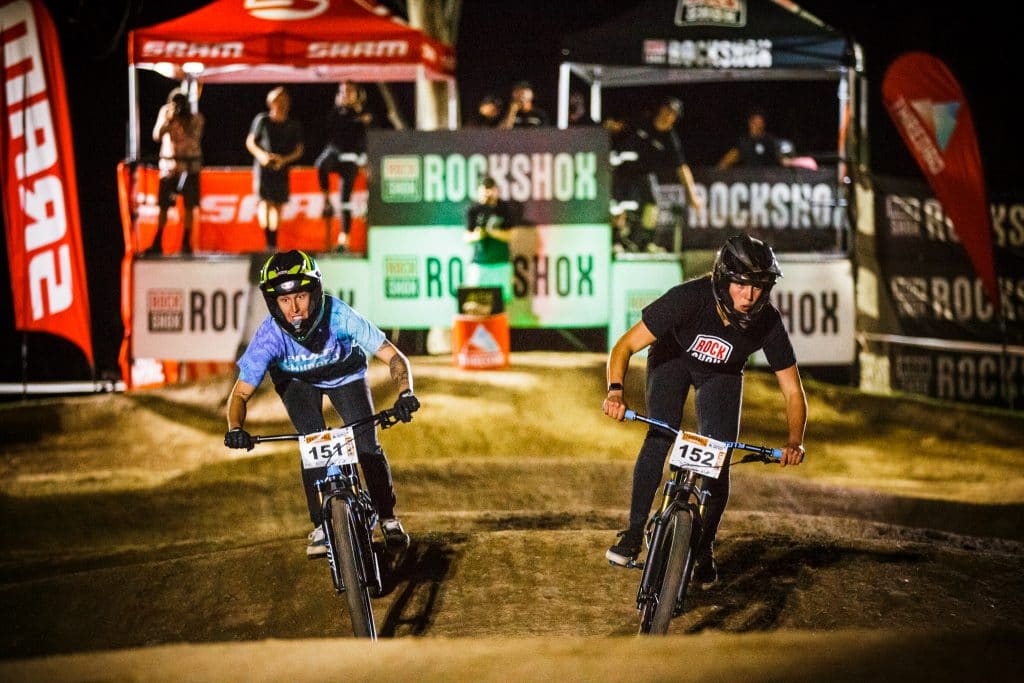 The pro men's was a crowd pleaser as biking superstar Kyle Strait took to the track.  It was super close racing with only hundredths of seconds separating the field. Taking the win was Dave "the Magician" McMillan, who we will see again tonight at the Whip Wars, with Duke Millington in second and Kyle Strait in number 3.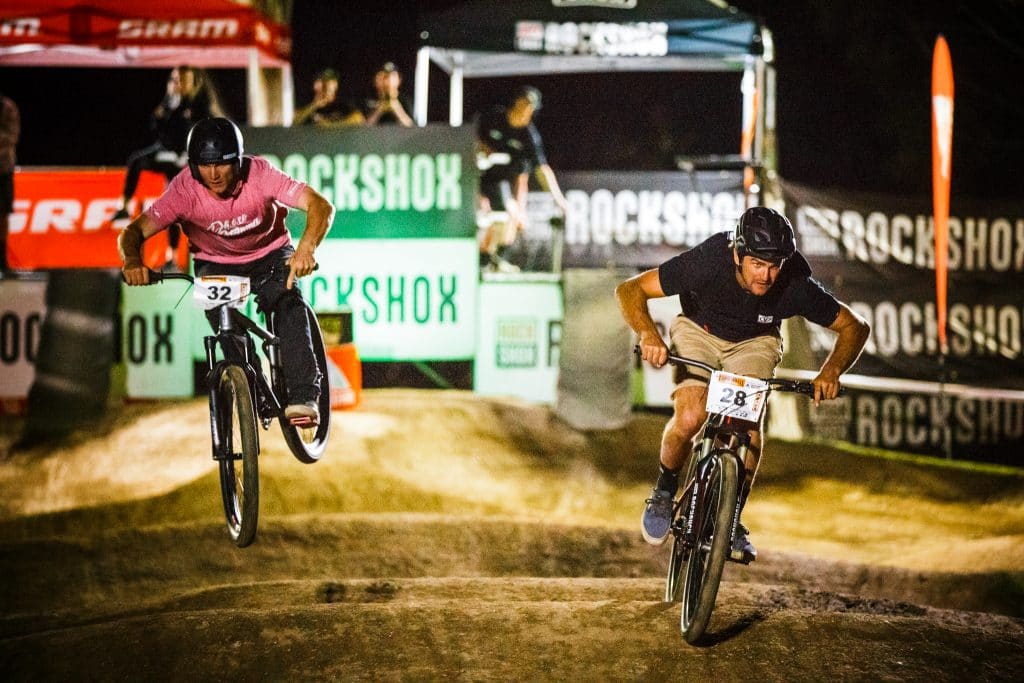 It was a huge night of free-rolling fun with full fields in all categories from 13's to over 50's. Today it's Group A Flow Trail racing and this afternoon the high flying Whip Wars.
Sign up for news
Subscribe to our newsletter to receive deals, the latest weather, forecasts, news, events and more!