After last weeks exciting weather it is sure nice to start this weekend with some sunshine. There were some distinct challenges last week getting to the summit. I'm happy to say most of these are gone, leaving a beautifully wet and flowing landscape.
The track to the lookout is easily passable with one snow crossing that is short and the steps underneath are visible. Please just be aware of the side of the mesh buried under the snow. In the next week I would expect for the snow to completely melt out from the track itself, only leaving drifts alongside.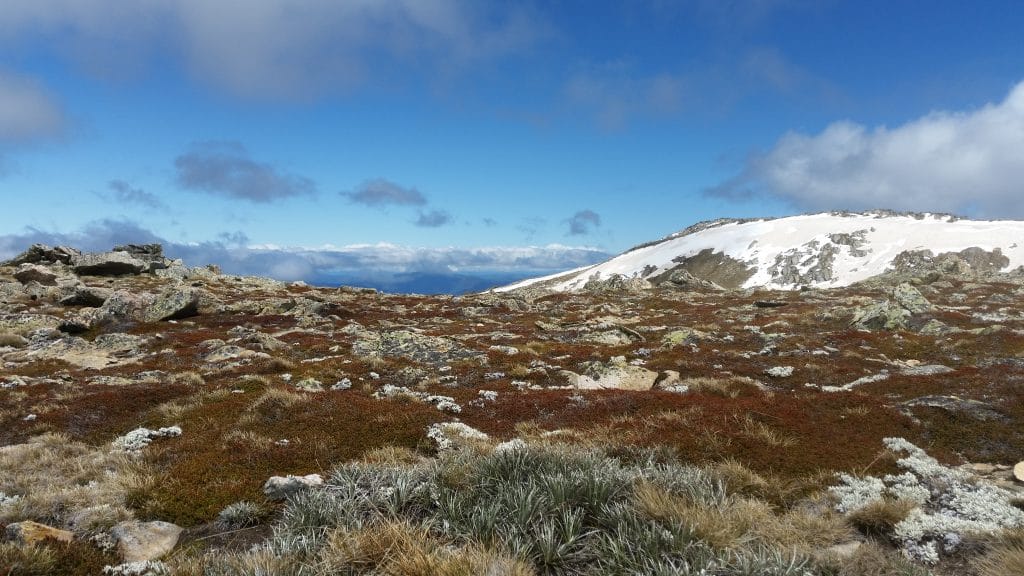 Continuing on to the summit there are 2 more minimal snow patches to cross. Climbing up to the summit from Rawson Pass you will find another bit of snow to cross. The initial entrance onto the drift is a bit steep but once you make it up about 3 meters, the track levels off and is easily passable. There are also small drifts along the track on the western side of the track up to the summit. This isn't an issue for access but is making the track quite wet in places. I expect with a few days of sunshine this will no longer be an issue.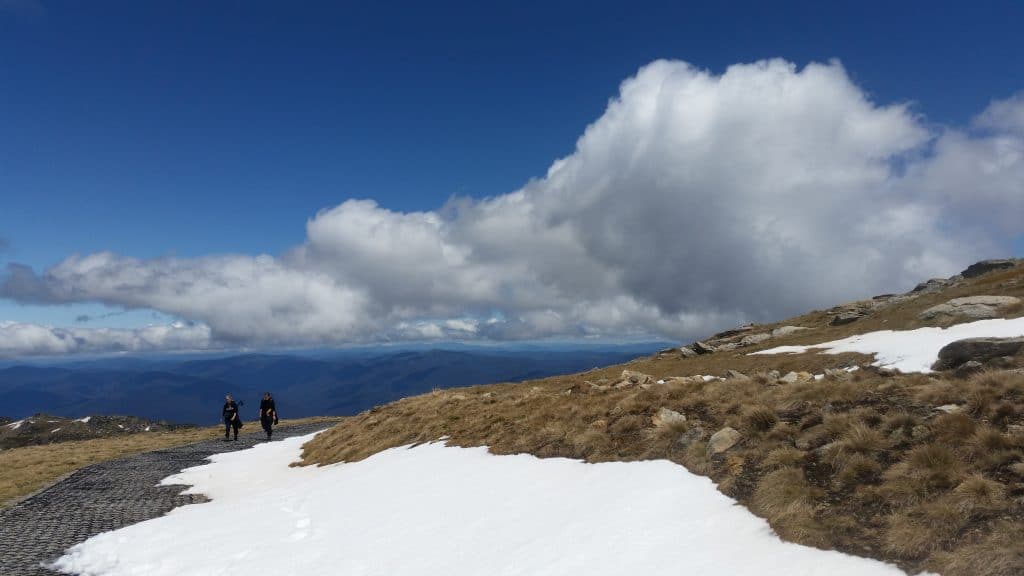 The Main range track is still quite wet and snowed in. It is passable, but expect long and deep snow crossings, wet feet and high water crossing the Snowy at Charlotte pass. Plan for longer times on trail and travel only in good weather as the track is easily lost among the drifts. It is recommended that only experienced hikers take this on this week.
While you're out hiking be sure to keep your eyes open for the Anemone Buttercup (Ranunculus anemoneus) and Alpine Candles (Stackhousiapulvinaris). They have both just come into bloom and are beautiful. The Alpine Candles smell amazing, they're definitely worth a sniff and the Anemone Buttercup is the biggest buttercup in the world and is only found here in Kosciuszko National Park. Rawson Pass Toilets are open but not maintained. Do Not expect paper or lights.