Happy New Year! What better way to celebrate the New Year than feeling the fresh mountain breeze in your face from the top of the country. And breezy it's been! But that hasn't deterred the crowds from heading out and they have been rewarded with fields of flowers and no march flies.
All tracks are currently open and clear.
Kosciuszko Lookout and Summit are looking great with all the Tall Alpine Herb fields in full bloom. There are beautiful snow grass and lots of lovely eyebrights ranging from white through bright violet in colour. Keep your eyes open for a sneaky bluebell or two that have just come into bloom.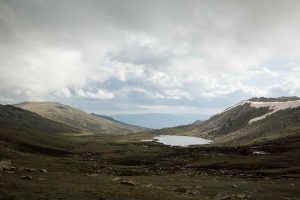 The Main Range is a great place to take your mountain experience to the next level. With fewer crowds and a wild feel, you'll experience what being out on the range is all about. There are only 5 glacial lakes on mainland Australia and you'll see them all on this stunning hike. Not to mention the dwarf eyebrights snuggled in among the rocks on the feldmarks and Watsons Crags in all their rugged beauty. Please check the weather and go with a guide if you are unsure.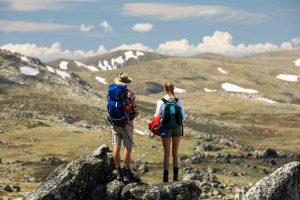 Dead Horse Gap is as good as it gets with flowers from top to bottom. There are amazing smelling Alpine candles up high and the Kosciuszko Rose is in full bloom below the tree line. Temperatures will be warm along the riverside track so be sure to save lots of water for the end of your hike. If you're feeling a bit warm on the walk back there are some great spots alongside the trail for a refreshing dip in the Thredbo River.
While out enjoying our beautiful mountains please keep in mind that they are very special and deserve our respect. Pack out what you bring in and stick to the path. Let's take care of this beautiful place!
Sign up for news
Subscribe to our newsletter to receive deals, the latest weather, forecasts, news, events and more!