Something beautiful was lurking in the skies above Thredbo this morning…and it wasn't snowflakes. As the sun rose over the mountains, two hot air balloons took flight as the first to fly across the Snowy Mountains from Thredbo to Jindabyne. Those early risers in the village awoke to the amazing spectacle of the big bright balloons filling up and taking off from the Village Green.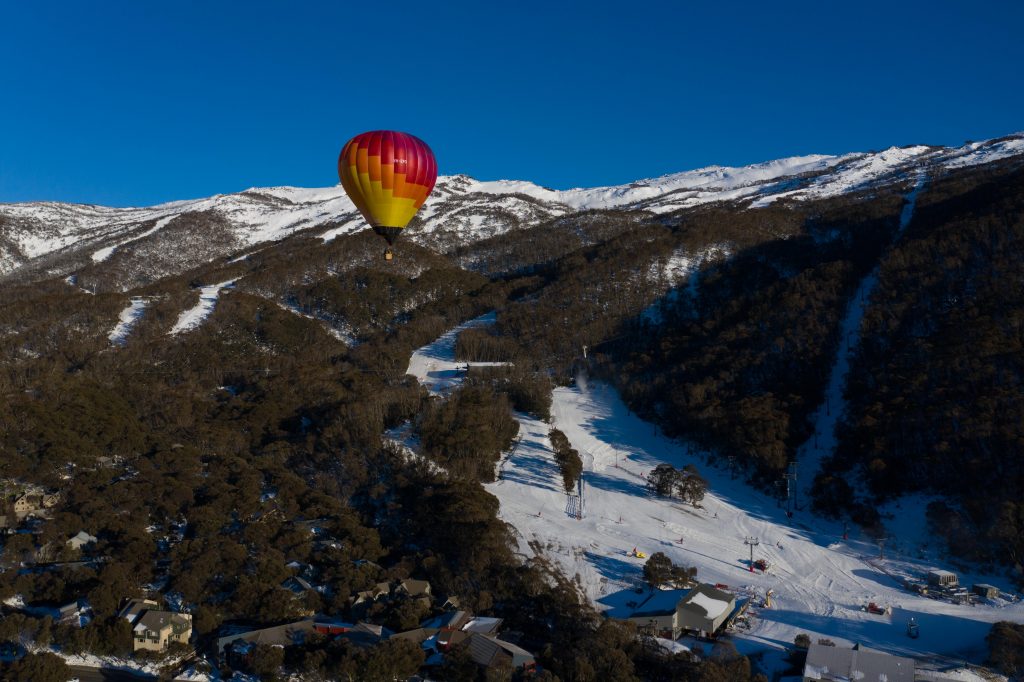 The one off flight over the snow-capped mountains was an idea constructed by a couple of balloon enthusiasts from Canberra. Craig Farrell of Balloon Aloft said he had been dwelling on the idea for some time, and after talking with a fellow Canberra balloonist, they decided the most scenic place for it would be Thredbo!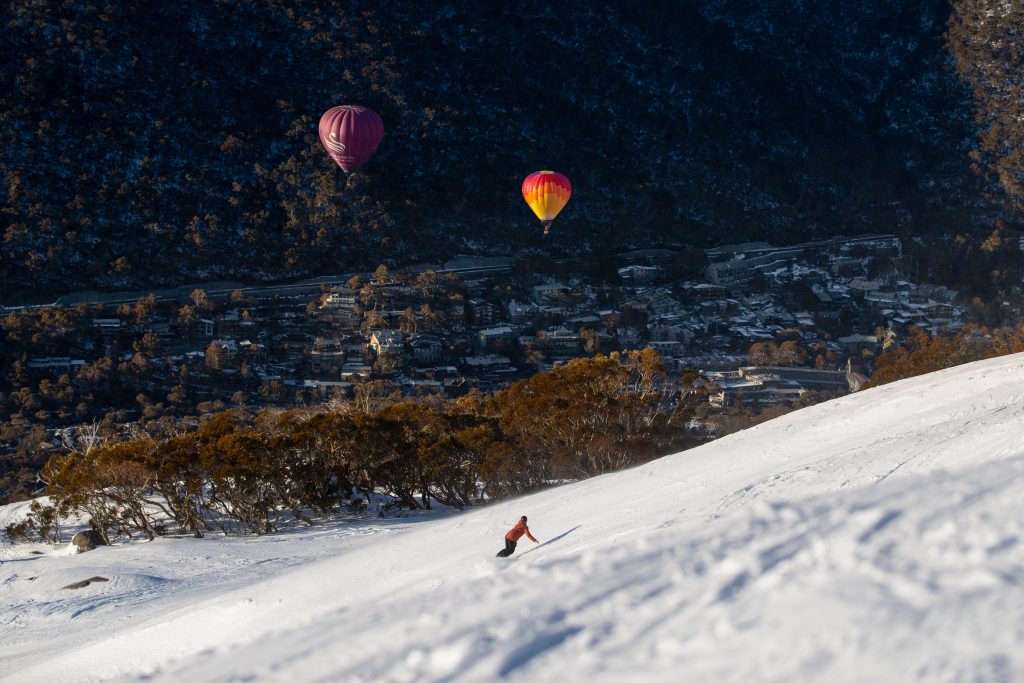 After gaining approval from National Parks and Wildlife Service (NPWS) and Kosciuszko Thredbo (Thredbo), it was all a matter of researching weather conditions and finding the perfect date. What a day to choose!
Stunning weather conditions greeted the two balloons on their hour long flight as they made the ascent to an altitude of 10,000 feet (over 3 kilometres), before quickly descending towards Jindabyne through much calmer air patterns.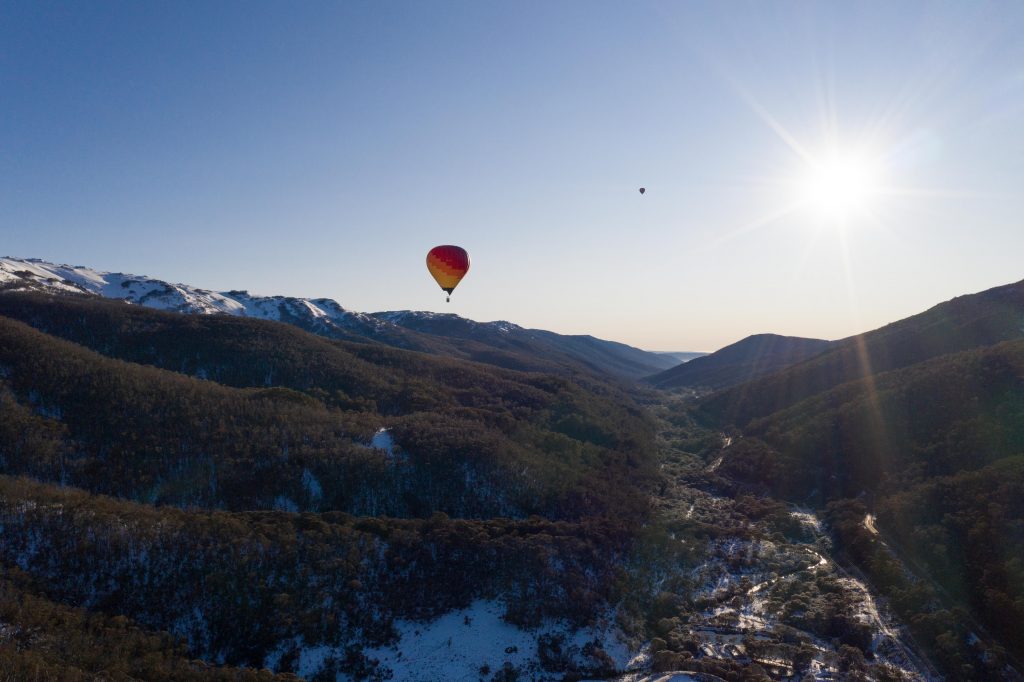 Floating down the Crackenback Valley, the two colourful balloons provided a spectacular sight in the sky for skiers and snowboarders driving up the Alpine way to Thredbo.
Sign up for news
Subscribe to our newsletter to receive deals, the latest weather, forecasts, news, events and more!