It's shiny, it's new and it's almost here. We've been busy working on the construction of the new high speed, eight-person Merritts Gondola and are on target for a May 2020 completion in time for winter 2020. The past month has seen heaps of exciting developments with construction now going into the final stages.
All lift towers have been installed with 45 tower lifts performed by the impressive Sikorsky UH60-A Black Hawk helicopter. The largest lift was a huge 2720kg and saw Tower 10 installed as a complete tower tube exactly between two of the Gunbarrel Chairlift towers.
Merritts Gondola Top Station's main works are now complete and Merritts Gondola Mid Station is nearing completion with only the parking shed to go. This is a massive milestone with construction of Merritts Gondola Mid Station alone involving 34 independent footings.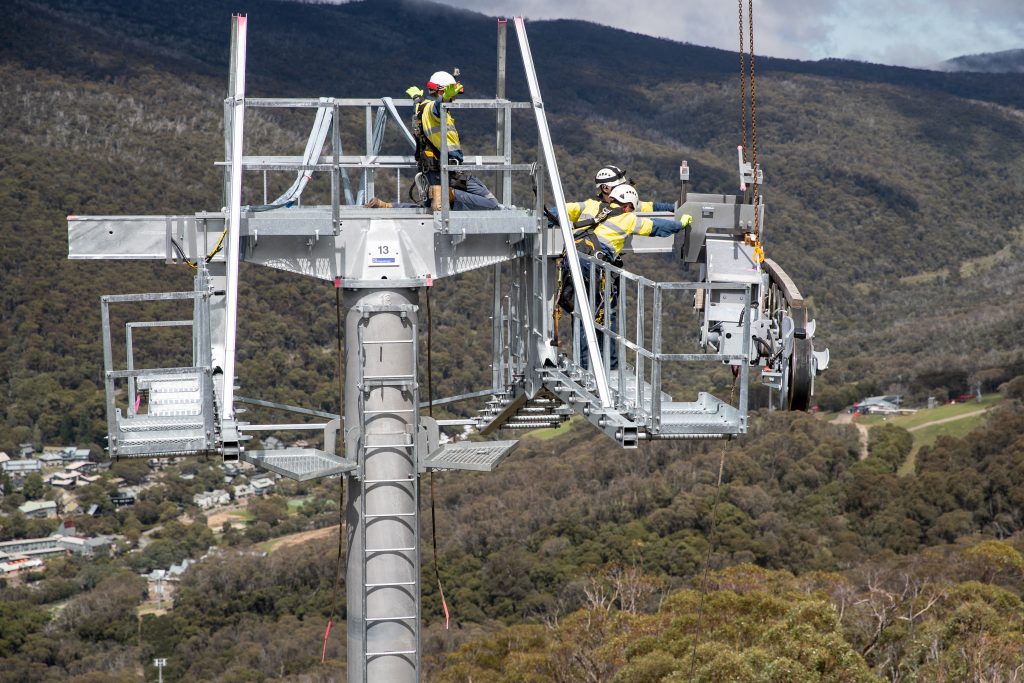 Currently the Doppelmayr team is installing the 2785m long cable that the eight-person Gondola cabins will attach to. Made in the FATZER factory in Switzerland, the 45mm thick cable will have a max rope inclination of 61% and carry the Gondola cabins 1.3kms over a 298m vertical rise.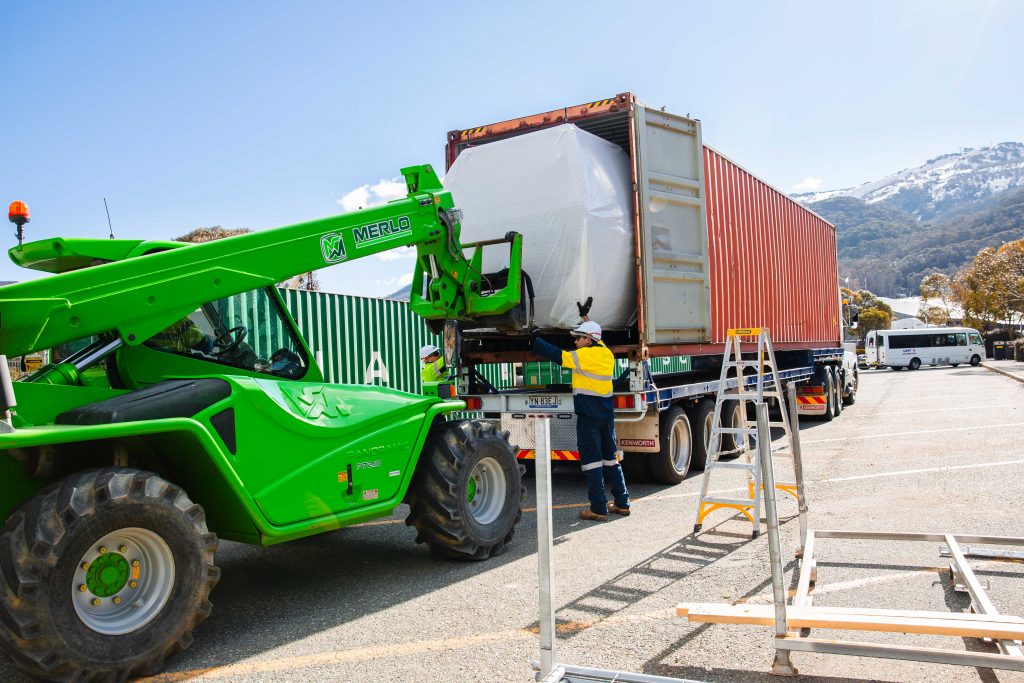 The next stage of construction will see the Gondola cabins themselves put on the line and Merritts Gondola tested for operation. Once completed Australia's only alpine Gondola will have a travel time of approximately 6 minutes from Thredbo Village to the Cruiser Area, carrying up to eight people per cabin in comfort and full protection from the weather.
Watch this space for more updates soon…
Sign up for news
Subscribe to our newsletter to receive deals, the latest weather, forecasts, news, events and more!