We are pleased to inform you that the NSW Rural Fire Service (NSW RFS) and the National Parks Wildlife Service (NPWS) have confirmed that Thredbo Resort is able to open to the public from today, Tuesday 14 January 2020. Usual summer resort operations will resume including all in-resort facilities including Kosciuszko Express Chair, the Thredbo Mountain Bike Park, Thredbo Leisure Centre, resort walking trails, golf, tennis, bobsled and all Thredbo retail and food and beverage venues. We can also confirm that the Blues Festival on 17 – 19 January 2020 will proceed based on conditions that are currently forecast.
Please note: Thredbo Valley Trail (TVT) and hikes outside Thredbo's resort boundaries including the Mount Kosciuszko Summit Hike, Mount Townsend Hike, Alpine Lakes Hike, Dead Horse Gap Hike, The Ruins Hike and The Ramshead Hike will remain closed until further notice. All staff, residents and visitors must stay within the Thredbo area. We will keep you posted as and when those areas reopen.
Please stay up to date on current status of the surrounding bushfires by visiting:
NSW – ‪https://www.rfs.nsw.gov.au/
VIC – https://www.emergency.vic.gov.au/respond
We'd like to acknowledge and thank everyone who has taken a part in protecting Thredbo. In particular, we are forever grateful to the NSW Rural Fire Service (NSW RFS), Fire and Rescue NSW, the National Parks and Wildlife Service (NPWS), Looking After Our Kosciuszko Orphans (LAOKO), World Wildlife Fund Australia (WWF) and our team of volunteers for their ongoing support and dedication to the safety of our guests, residents, staff and wildlife, both near and far.
Thanks also to our friends at Ikon Pass, who have donated generously to the NSW RFS and the Victorian Bushfire Appeal in support of Ikon Pass member resorts Thredbo (NSW) and Mt Buller (VIC). Our friends at Aspen-Snowmass have set up a relief fund and committed to matching the first $12,500 in contributions with all proceeds going to the Australian Red Cross. While Thredbo is relieved to have escaped being physically impacted by the bushfires, we remain forever grateful of their efforts and are pleased to see the donations being directed to assisting those who have been directly impacted.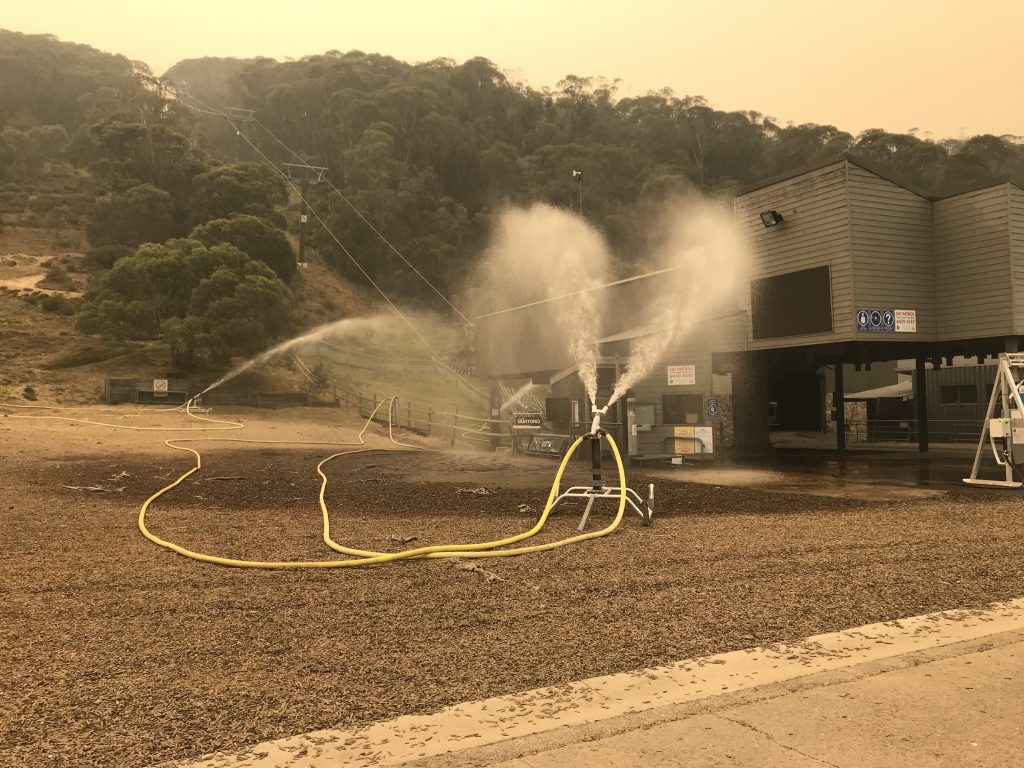 Lastly we'd like to thank our community for your messages of support and camaraderie during this time.
We look forward to welcoming our guests back to the resort.
Sign up for news
Subscribe to our newsletter to receive deals, the latest weather, forecasts, news, events and more!