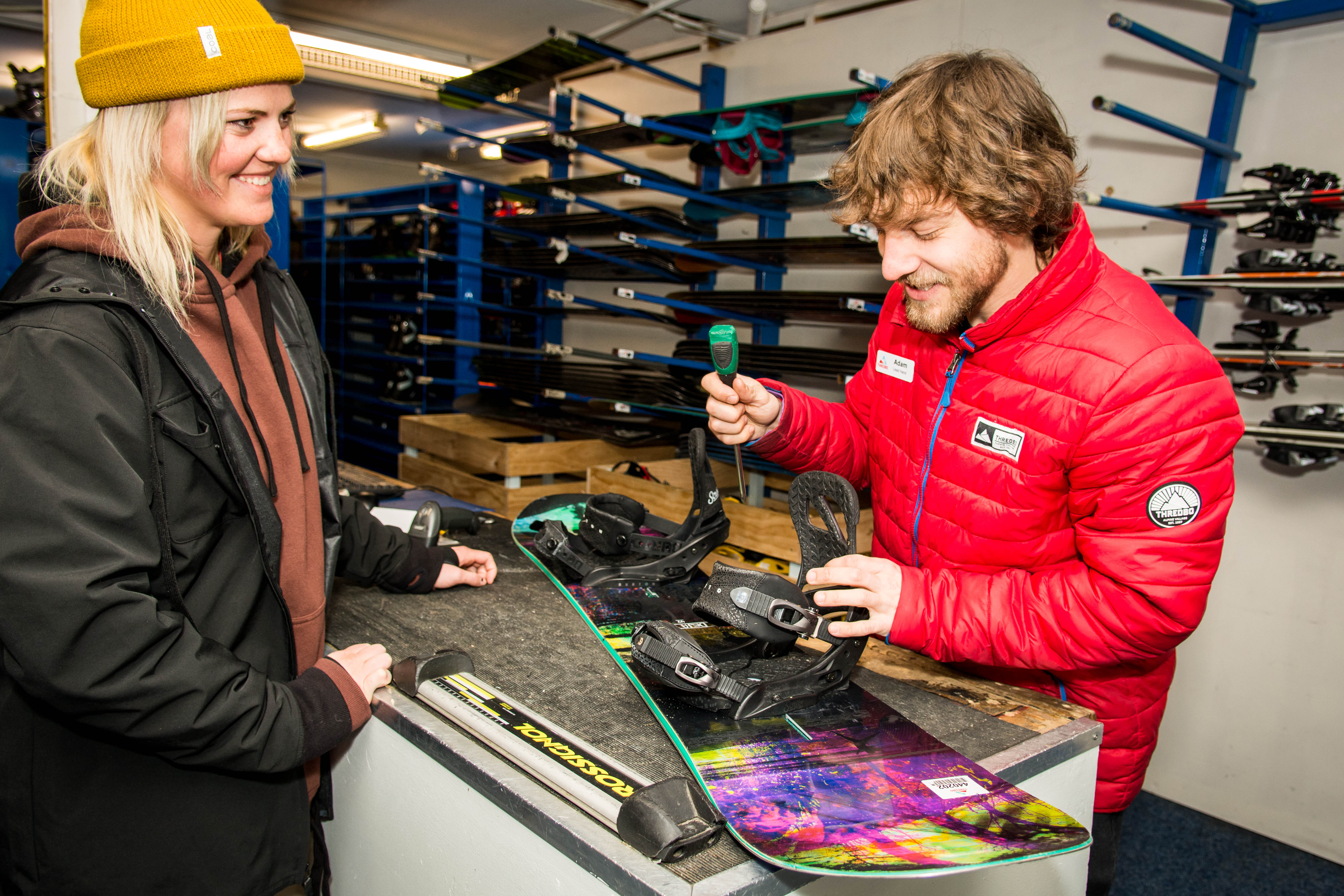 Type: Clothing & Equipment
Tel: (02) 6459 4119
Email: thredbo_retail@thredbo.com.au
Stocking everything you need to look the best on snow, Thredbo Retail offers a full range of gear from tiny tots and children to skiers and boarders. Gloves, beanies and goggles are not available for hire but can be purchased at one of the many retail stores in Thredbo. Thredbo Sports Retail has got you covered from head to toe or just for the last minute extras.
There are two handy hire locations; Valley Terminal and Friday Flat.
Our Valley Terminal store operates year 'round. In the summer season we are here to lend a hand to all of our hikers, bikers, fishermen and sightseers by offering a selection of outdoor wear, backpacks and footwear for their activities, fashion & leisure wear for the weekend and sun cream, drinks and ice cream for those sunny days!
Summer Hours: Open 7 days