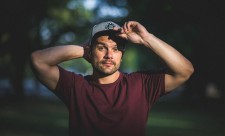 Seth Sentry coming to Thredbo
Posted in: Festivals & Events
Posted on
Thredbo has partnered with Boost Mobile to bring a jam-packed Uni Week in the snow – July 12 – July 18, featuring killer acts Tigerlily, Seth Sentry and Gang of Youths, as well as action-packed snow activities and parties. The week will kick off with a huge Boost Mobile Opening Party featuring Aussie hip-hop artist […]
Check it out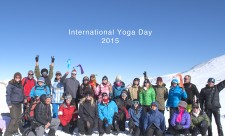 Australia's highest yoga class
Posted in: Festivals & Events
Posted on
On Sunday 21 June 2015, Alpine Yoga celebrated the Winter Solstice and International Yoga Day on Australia's highest summit, Mt Kosciuszko. The first of its kind, Australia's Highest Yoga Class raised more than $1,000 in donations for the Australian Himalayan Foundation. Thredbo Resorted proudly sponsored the event, along with K7 Adventures, Sontimer and Rhythm Snow […]
Check it out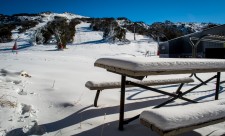 Snow better place to be
Posted in: Must do's
Posted on
The Snowy Mountains: Our closest winter wonderland has so much to offer This article originally appeared across the Australian Regional Media network. THE 2015 snow season has begun and many Queenslanders and northern New South Wales residents are contemplating winter-wonderland holidays at our closest ski fields in the Snowy Mountains. The Snowy Mountains' terrain includes […]
Check it out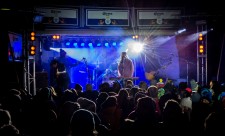 The Preatures warm up Thredbo crowds
Posted in: Festivals & Events
Posted on
This article appeared online at news.com.au. View the full article here. Sydney band The Preatures are cool, but they've never been cooler than playing outdoor at Thredbo when the temperature is just less than zero. The Preatures kicked off Thredbo's concert series on Saturday night, attracting a large crowd of the converted and curious. "Cold […]
Check it out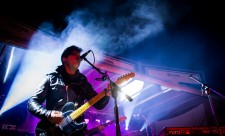 Thredbo opening weekend goes off with a bang
Posted in: Festivals & Events
Posted on
Australia's premier snow resort, Thredbo, officially kicked off its 2015 winter season this long weekend, with epic early season conditions treating all visitors to a winter wonderland. Boasting plenty of music, parties and celebrations, over 2000 guests visited Thredbo over the weekend, highlighted by The Preatures playing a free gig to a huge crowd on […]
Check it out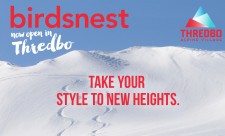 Birdsnest lands in Thredbo Village
Posted in: Gear & Goodies
Posted on
A New Fashion Experience comes to Thredbo Village Birdsnest, one of Australia's leading online fashion retailers, is excited to announce it will be opening a showroom in Thredbo for Winter 2015. Thredbo visitors will now have access to more than 4,000 styles from over 250 labels, including four exclusive birdsnest labels designed locally in the Snowy […]
Check it out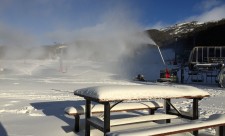 Snow-filled start to the ski season
Posted in: On the Slopes
Posted on
Thredbo has been in the news this week with fresh snow falling in the village and up to 30cm of snow reaching the peaks. The Canberra Times is reporting that snow bunnies should dust off the skis and boards earlier rather than later this year, with better snowfall expected in the first half of the […]
Check it out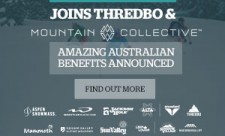 Hakuba Valley Japan joins the Mountain Collective
Posted in: Did you know?
Posted on
Mountain Collective Pass Holders can now access two free days at the site of 1998 Olympic Winter Games, Hakuba Valley in Japan, along with their Thredbo Benefits. Hakuba Valley, Japan's premier snow resort located in the Japanese Alps has been announced as a Mountain Collective global affiliate for the 2015-2016 season, giving Mountain Collective pass […]
Check it out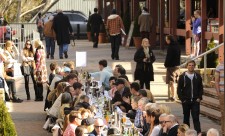 Thredbo prepares for massive opening weekend
Posted in: Family Fun
Posted on
Famous for its season opener, Thredbo's 2015 opening weekend schedule on the Queen's Birthday long weekend (6th – 8th June) will not disappoint. Highlights include a free outdoor concert featuring The Preatures, hot pool parties, a spectacular fireworks display and the annual outdoor Thredbo Village Long Lunch. In true Swedish après style, on Saturday afternoon […]
Check it out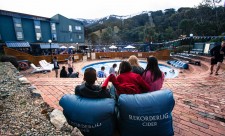 Rekorderlig Sounds in the Snow Series heats up Thredbo
Posted in: Festivals & Events
Posted on
Rekorderlig Cider will return to it's winter playground at the Thredbo Alpine Hotel from June 6th for what is set to be the most exciting snow season yet. Recreating the ultimate European Après experience in the Snowy Mountains, Rekorderlig Cider has left nothing to the imagination. With DJ's every weekend of the season, a large […]
Check it out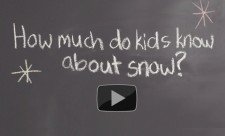 Where does snow come from?
Posted in: Did you know?
Posted on
After discovering almost five million Australians have never seen snow, Thredbo found a group of kids who fit this group to see just how much (or little) they know about the wonderful, mysterious thing that is snow. In an impossibly cute video launched on Thredbo's YouTube page, snow is spelled snno and sone and comes […]
Check it out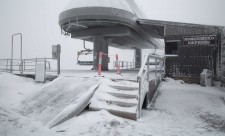 First snow cover
Posted in: On the Slopes
Posted on
Thredbo is looking wonderfully white and the winter excitement is building with the first significant snowfall of the year! Snowfall began falling on Sunday and continued through Monday morning, with more predicted for Tuesday. This fresh pre-season snowfall heightens excitement around the resort with preparation for another exciting winter, full of activities and experiences for people of all […]
Check it out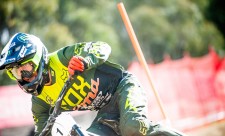 Andrew Crimmins Wins 1st MTB Downhill World Cup
Posted in: Biking
Posted on
Andrew Crimmis had a whopping result at the first UCI World Cup Downhill event in France. Check out the report below from Kona World below: It was a huge weekend in Lourdes, France at the first UCI World Cup DH of the season. After an impressive day of qualification that saw Andrew Crimmins qualify second […]
Check it out
Thredbo Landscape Photography Workshop | Wrap Up
Posted in: On the Slopes
Posted on
After 9 photography workshops sprinkled throughout the summer lead by Randy Wieman of Hot Shots Photography, it was decided to have an intense, one day Thredbo Landscape Photography Workshop on Saturday, April 4th sponsored by the Thredbo Alpine Hotel. The date was set and the weather threatening. Rain was forecast but held off with a […]
Check it out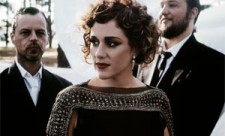 Legends and young guns set to ignite Thredbo Jazz festival in 2015!
Posted in: Festivals & Events
Posted on
Now in its 28th year, the Thredbo Jazz Festival has announced a stellar line-up for 2015 that features a selection of Jazz luminaries, festival regulars and iconic Australian performers. From 1st to 3rd May 2015, Thredbo's famous Alpine Village will host a strong cast of Jazz talent, including Katie Noonan, Ms Murphy, Billy Burton and […]
Check it out