Sign up to Thredbo Resort Report
Resort Report
Monday 20 October, 8 am, By Susie Diver
Weather Top
+10°C. The early fog has cleared to a brilliant blue sky and sunshine day. Winds are light to moderate. We have exceeded today's top temperature of +7°C.
Weather Village
+10°C. After a foggy start to the day, it is now blue and sunny. There is a little to no wind. The expected top temperature between 9am and 3pm is +15°C.
Snow Conditions
There are patches of snow on the lower areas for some snow play. There is a lot more snow up high at the top of the chairlift for throwing snowballs and to build a snowman, BYO carrot.
Lifts Operating
Snowgums is expected to open for tourist rides and access to the Main Range for Back Country touring.
More details
Need more detailed weather info?
Follow the Bureau of Meteorology's web site using the links below
Temperature trend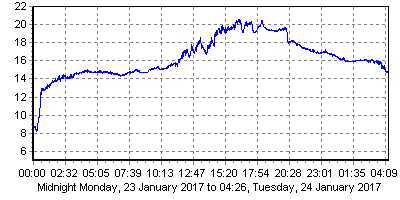 Wind speed
Barometer