Australia's Only Alpine Gondola
Enjoy a scenic ride on the all new, state-of-the-art Merritts Gondola, Australia's only alpine Gondola. The Merritts Gondola is a high speed, eight person Gondola that takes you from the Village to the base of the Cruiser Area in approximately 6 minutes.
Ride the Gondola to the top and take in the incredible mountain and valley views from the base of the Cruiser Area plus stop in at Merritts Mountain House for an alpine breakfast, lunch or après.
Please note, there is no dedicated snow play area at the top of the Gondola.
2020 Merritts Gondola Pass
Adult $42
Child $10
65+ $32
Backcountry Access Pass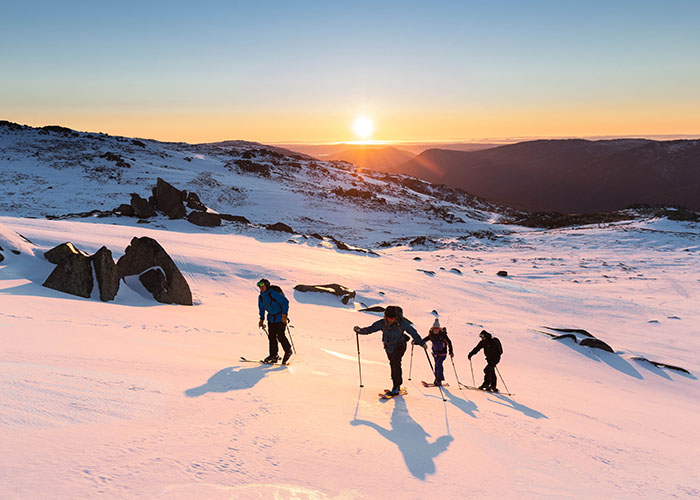 Kosciuszko Express Chairlift - Backcountry Access Pass
If you're heading out to the backcountry independently, this pass takes you one way up the Kosciuszko Express Chairlift. You can buy a Backcountry Access Pass from Guest Services Valley Terminal.
Prices*
Adult (18 and over): $42
Child (5 to 17): $10
*$5 MyThredbo Card required
Sign up for news
Subscribe to our newsletter to receive deals, the latest weather, forecasts, news, events and more!