By Zoë Fitzpatrick
As the saying goes, what happens in Thredbo stays in Thredbo… and more importantly, what happens in Thredbo returns to Thredbo, as after the three massive Heineken Village concerts this season – the first of their kind – we can't wait to do it all again next year.
Arguably the biggest/ most lit/ out of this world night this season was spent in the Hot Dub Time Machine on Saturday July 29, at an all-out rave in the village. Heineken's stage setup was next level and we had heaps of room to cram into the mosh on the Village Square. If you haven't heard of Hot Dub Time Machine, you must be from another era as DJ Tom Loud's act is a worldwide phenomenon (think the world's biggest festivals: Coachella, Glastonbury, Falls and his own Hot Dub Wine Machine series). Complete with fireworks and a light projection show, we jumped in the Time Machine and relived 60 years of music in celebration of 60 years of Thredbo. The ski fashion might have changed, but what certainly hasn't changed is just how hard Thredbo goes on the après scene.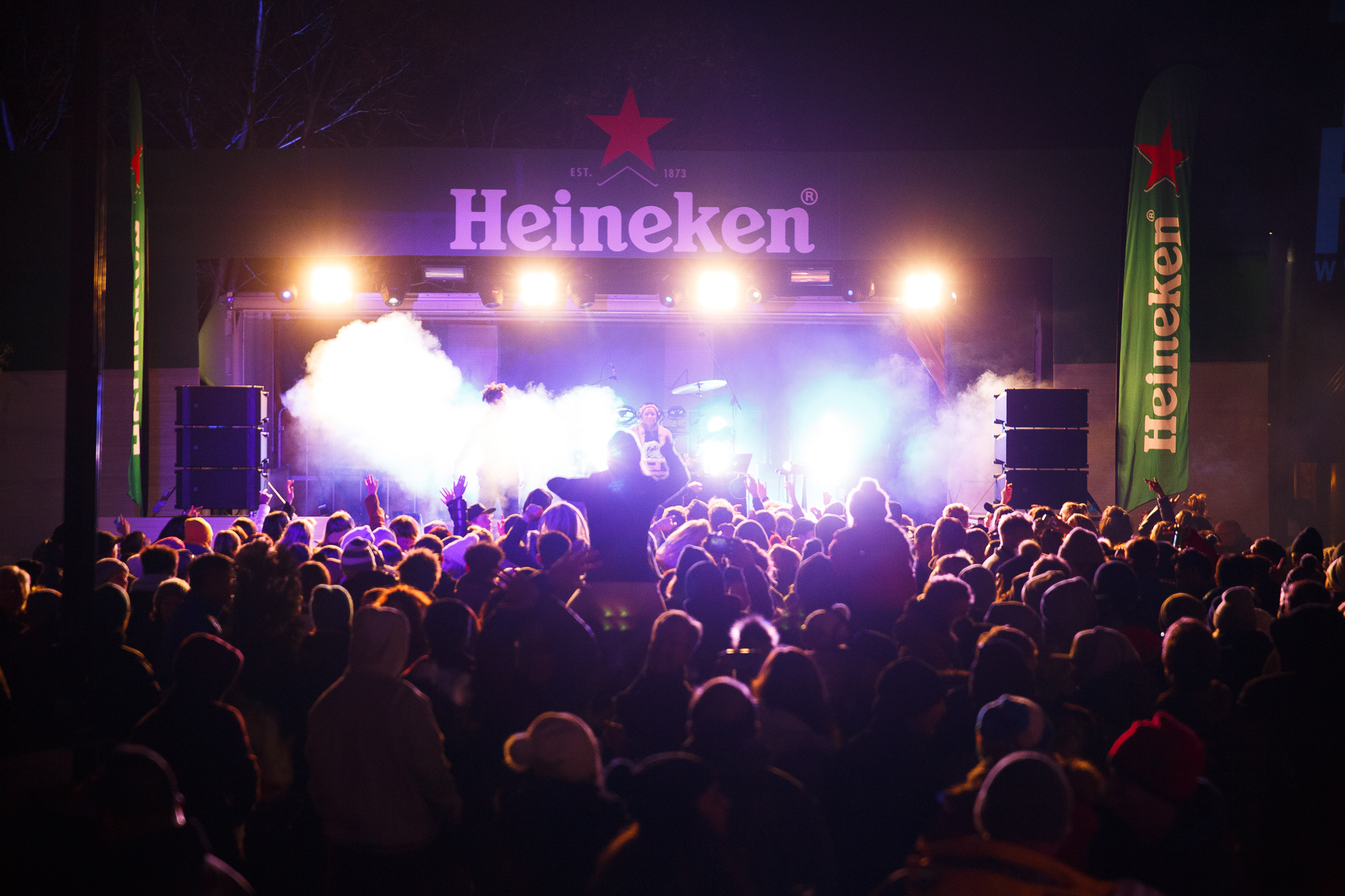 August's line-up was next level. Once again, Heineken brought all the boys (and girls) to the yard (village) when it threw the second village concert. We had a couple of big names: the Faders – a pair of Sydney girls who are pretty massive as far as DJs go – and Montaigne, who just picked up the ARIA award for best breakthrough artist. We also had 19 Twenty and Alice Ivy thrown in the mix and all in all it produced an awesome night. Going from the Faders' ultimate party vibe, to Montaigne's touch of the 80s, it was another night where we remembered just why we've been coming back here for 60 years.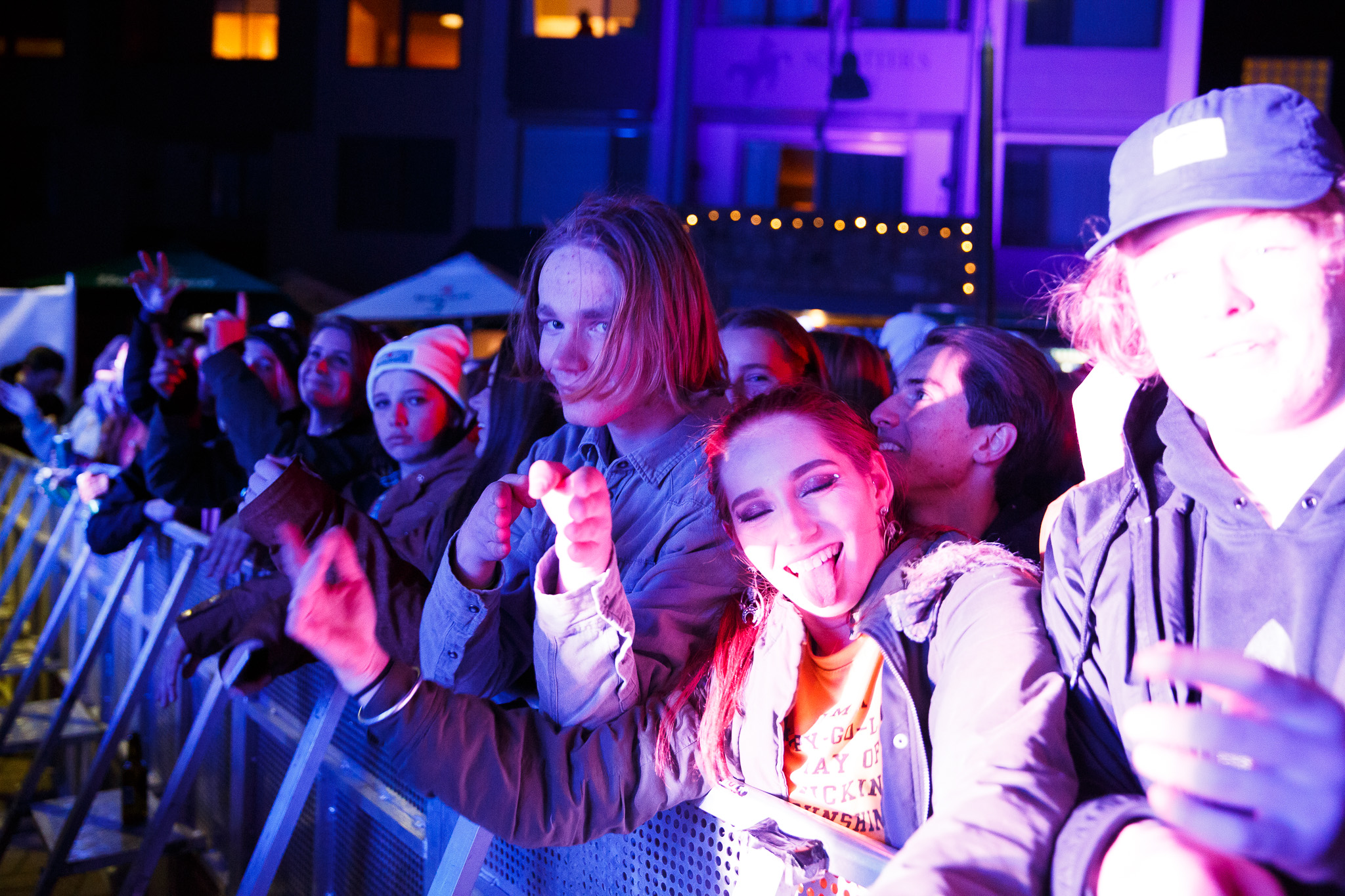 The final big concert of the season was a double-banger: the afternoon started at the First Base Party and kicked onto the last Heineken Village Party. The line-up had a cool mixed vibe of dance beats and funk soul, featuring Strange Associates, duo Panama and headlined by Sydney boys Winston Surfshirt. The night seemed to get heated a bit later than usual, with people taking a well-earned food break between the two parties – but made it in time to pack out the village one last time to end the series with a bang. The sound was intoxicating and the vibe energetic but relaxed…nailed it once again.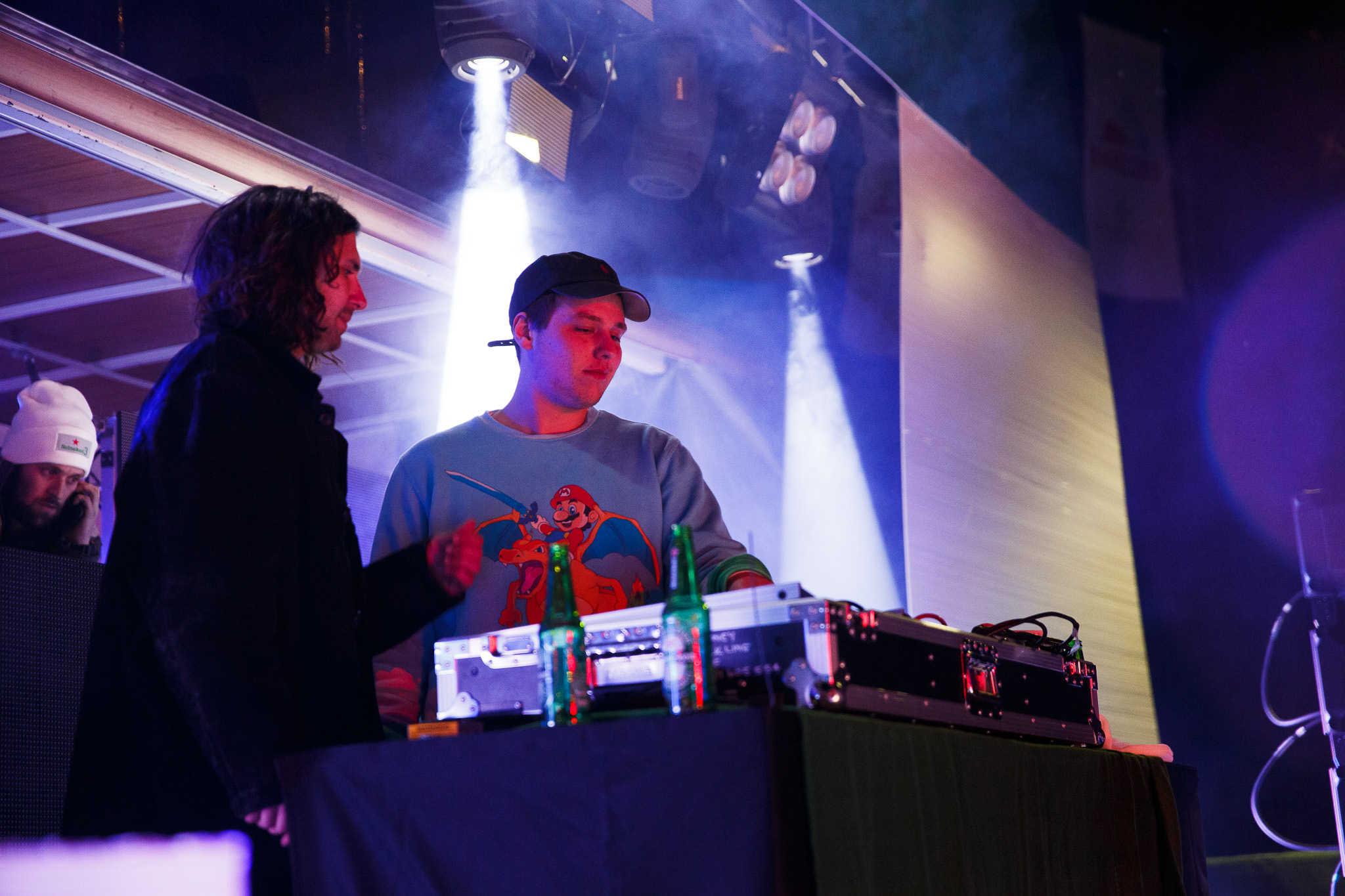 We're already getting jealous of our former selves who were present to witness the litness at the village series…but at the same time, it's only more reason to get excited for our future selves, yet to redo the whole thing next season!