Need some good news to kick start your weekend?  There's more snow on the way…with a cold front set to hit Saturday morning.
It's set to be a windy start to Saturday, as temperatures cool before a heavy amount of snow is forecast to fall from Saturday afternoon onwards.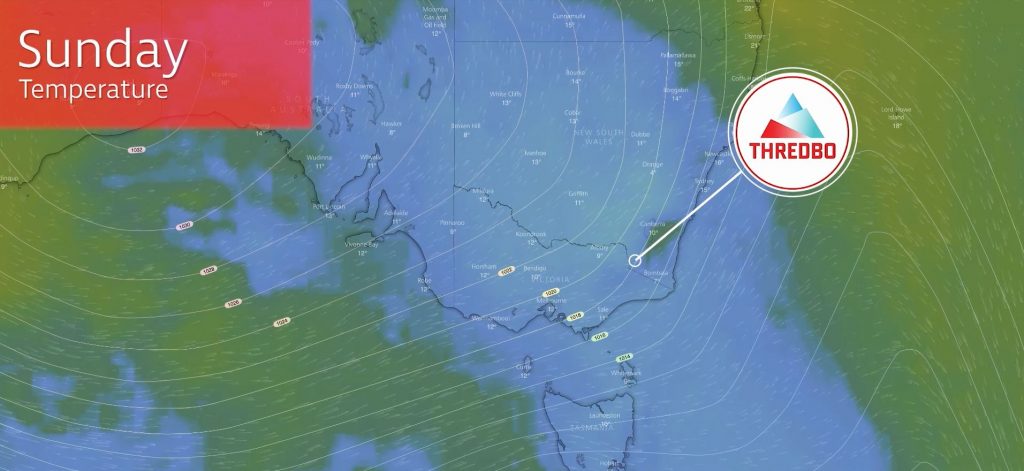 Snow is forecast to continue to fall right down to the village on Sunday, before easing on Sunday afternoon…experts are predicting the potential for 25cm by Monday morning…woohoo! Powder to the people.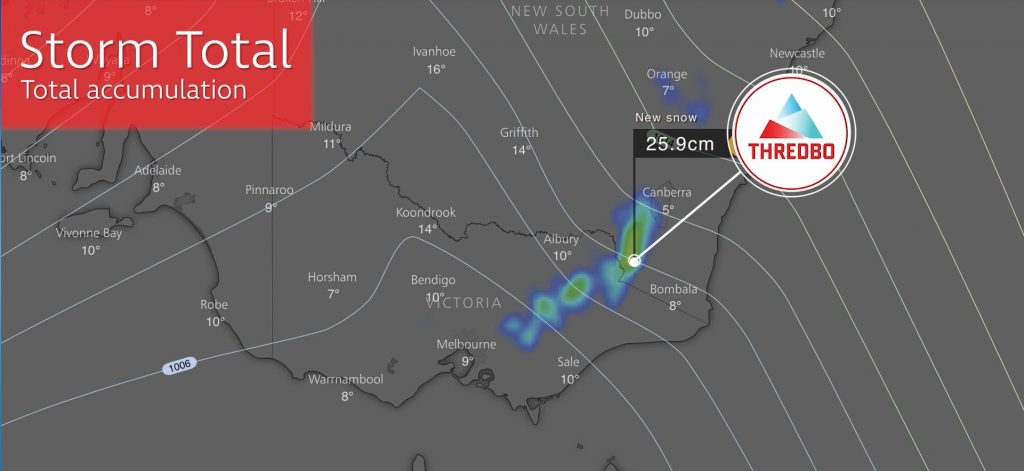 The system is set to clear for a couple days early next week, followed by a few smaller fronts that are expected to move in from Wednesday.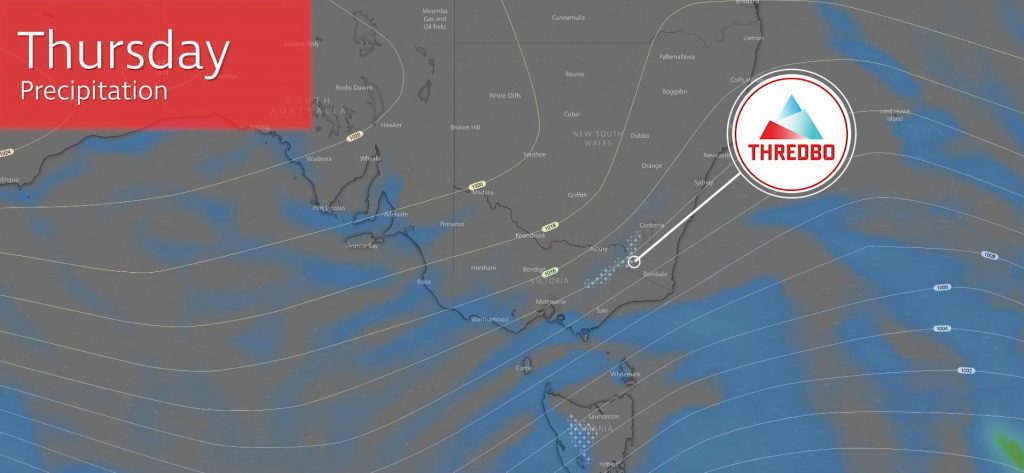 Bring it on!
Keen to make the most of the storm? Grab your passes now and go!