Woohoo! Our snowmaking team have been working around the clock the past week, due to perfect weather conditions to start making snow in the lead up to Opening Weekend which kicks off June 8!
The weather all week has been ideal with below zero temps, light winds and low humidity…allowing for the guns to start pumping snow! Overnight snowmaking has now been in full motion, and as you can see by the video and images…it's starting to look a lot like winter.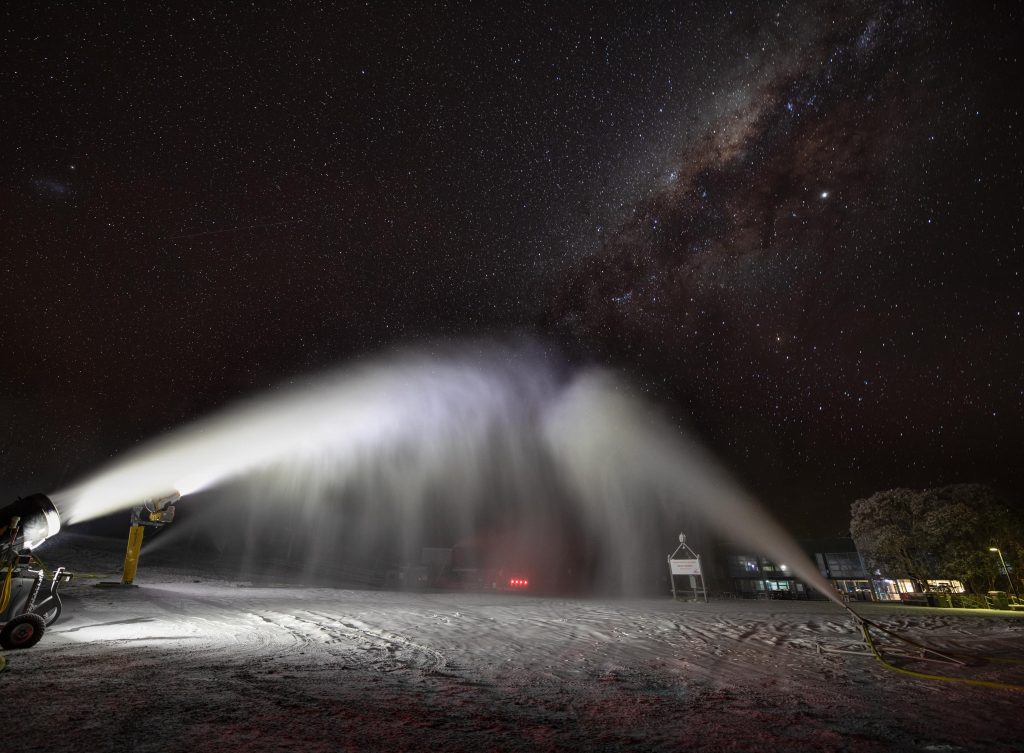 Looking ahead, the weather is still proving ideal for continual snowmaking and we've got our fingers crossed for another cold front to hit bringing natural snowfalls prior to Opening Weekend…Come on Mother Nature!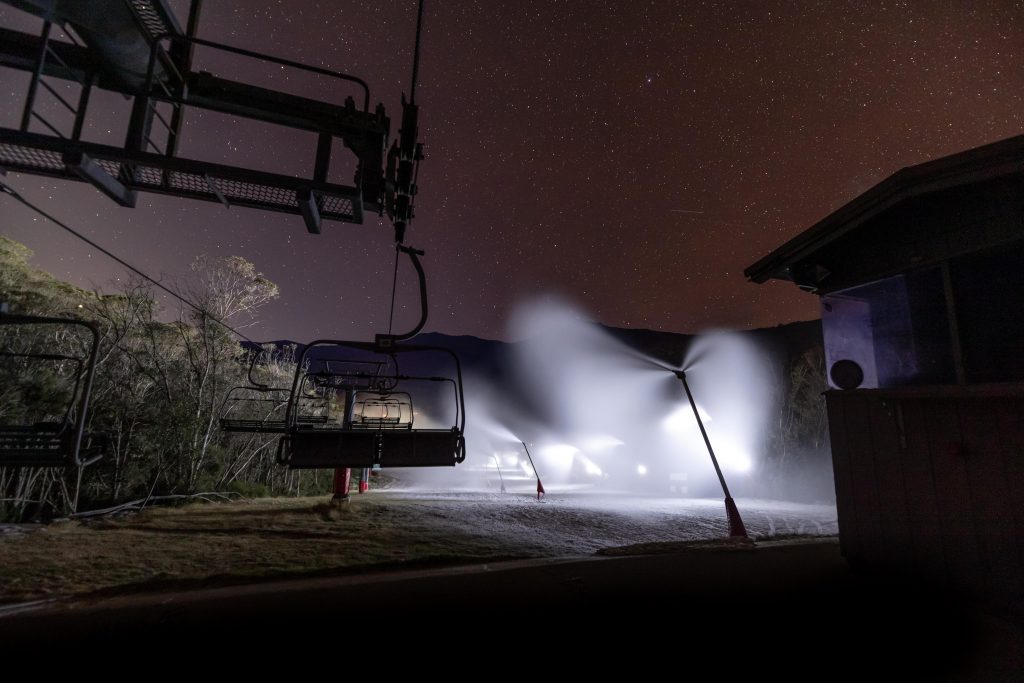 Excitement levels are high with Opening Weekend now only 23 days away! It's set to be a huge long weekend filled lots of celebrations including parties, concerts and lots more. We're mega pumped to kick off another great season and we hope you all can come join in on the Opening Weekend celebrations. Click here to find out about everything that's happening over the long weekend.
Sign up for news
Subscribe to our newsletter to receive deals, the latest weather, forecasts, news, events and more!