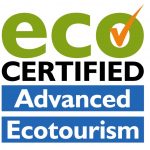 Looking for a new winter adventure? Why not book a guided backcountry tour and venture beyond the resort boundaries, where you'll not only learn important backcountry safety skills but get to ride some incredible and unique terrain.
There is a backcountry adventure for everyone, from introductory through to advanced tours, each catering to different levels of knowledge, experience and ability.
Our guides are experienced and have gained extensive backcountry knowledge from exploring the mountains for many years. They are first aid trained, hold avalanche certification and carry appropriate emergency equipment.
Every guest is provided with a loan North Face backpack that contains a beacon, probe and shovel. Snowshoes, splitboards and touring skis are available for rental so you don't need to purchase any gear beforehand.
Please note that the Backcountry Tours are conditions dependent.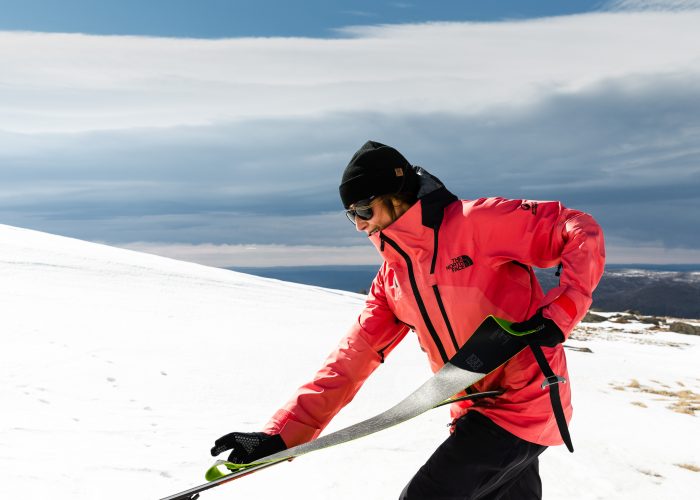 Introduction to Backcountry Tour
If you've never tried Alpine Touring, but keep wondering what it's all about, this full day tour is for you. Your guide will introduce you to the specialist equipment, safety aspects and skills required to negotiate simple backcountry terrain. You'll learn a lot during this tour and many of your backcountry questions will be answered. It's also a pre-requisite before joining our other, more demanding tours.
Duration: 6 Hours – All Day
Backcountry Skill Level: First Timer
Rider Level: Strong Intermediate to Advanced
Location: Ramshead Area
Highlights: Equipment Familiarisation, Skinning, Basic Navigation, Awareness & Safety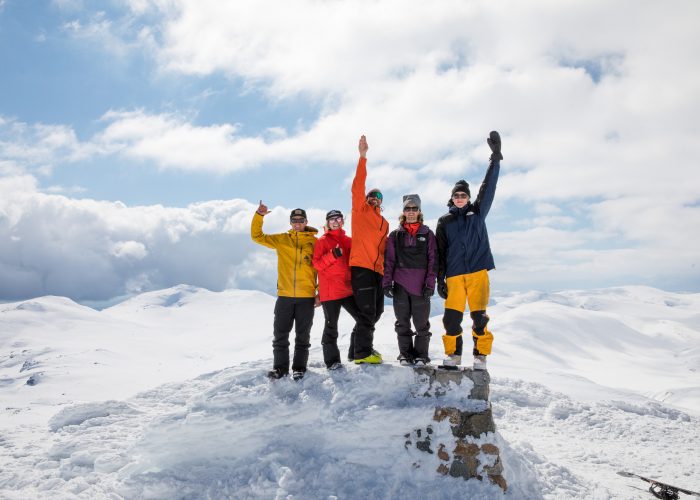 Beyond The Boundaries Tour
Enjoy heading out of the resort boundaries and into the vast and stunning Australian Main Range. Learn backcountry skills, safety and awareness and explore some of the best and most unique terrain Australia has to offer. From Bogong to Mt Kosciuszko, the mission is to find the perfect line and score fresh snow. 
Duration: 7 Hours – All Day
Backcountry Skill Level: Intermediate to Advanced
Rider Level: Strong Intermediate to Advanced
Location: Bogong Creek Area, Mt Kosciuszko, Ramshead and Dead Horse Gap plus custom combos available
Highlights: Terrain Variety, Fresh Snow, Hanging Rock, Alpine Touring & Backcountry Skill Development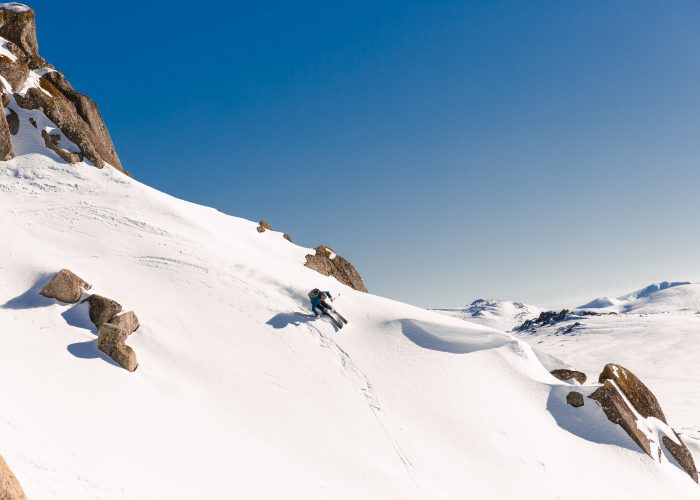 Advanced Adventurer Tour
Enjoy an all day winter adventure like no other! Your guide will take you out to some of Australia's best backcountry spots where you'll ski or snowboard challenging terrain, learn advanced backcountry skills and become familiar with riding more technical terrain. The advanced tours allow you to summit and ride some of Australia's highest peaks.
Duration: 7 Hours – All Day
Backcountry Skill Level: Advanced
Rider Level: Advanced
Location: Leatherbarrel Creek, Etheridge, Twin Valleys and custom combos available
Highlights: Summit & Ride Australia's Highest Peaks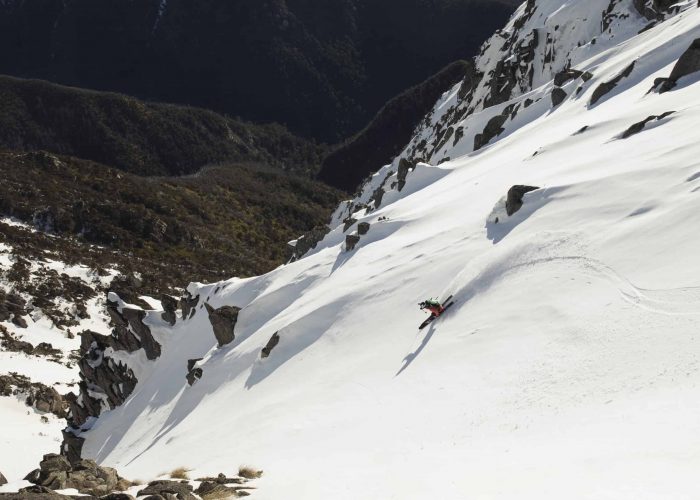 The North Face presents Western Faces
Needing some backcountry inspiration? Check out the new film from The North Face that was filmed out on the Australian Main Range, close to Thredbo.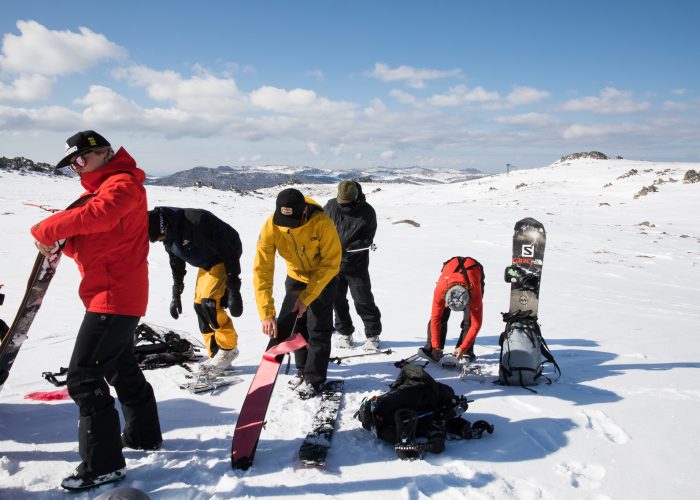 Equipment Rental
A number of Backcountry touring skis / split boards, including climbing skins are available for hire online (pick up at Thredbo Rental Valley Terminal only).
Thredbo Rental staff and of course your guide will show you how the touring specific equipment works.
Frequently Asked Questions
Sign up for news
Subscribe to our newsletter to receive deals, the latest weather, forecasts, news, events and more!